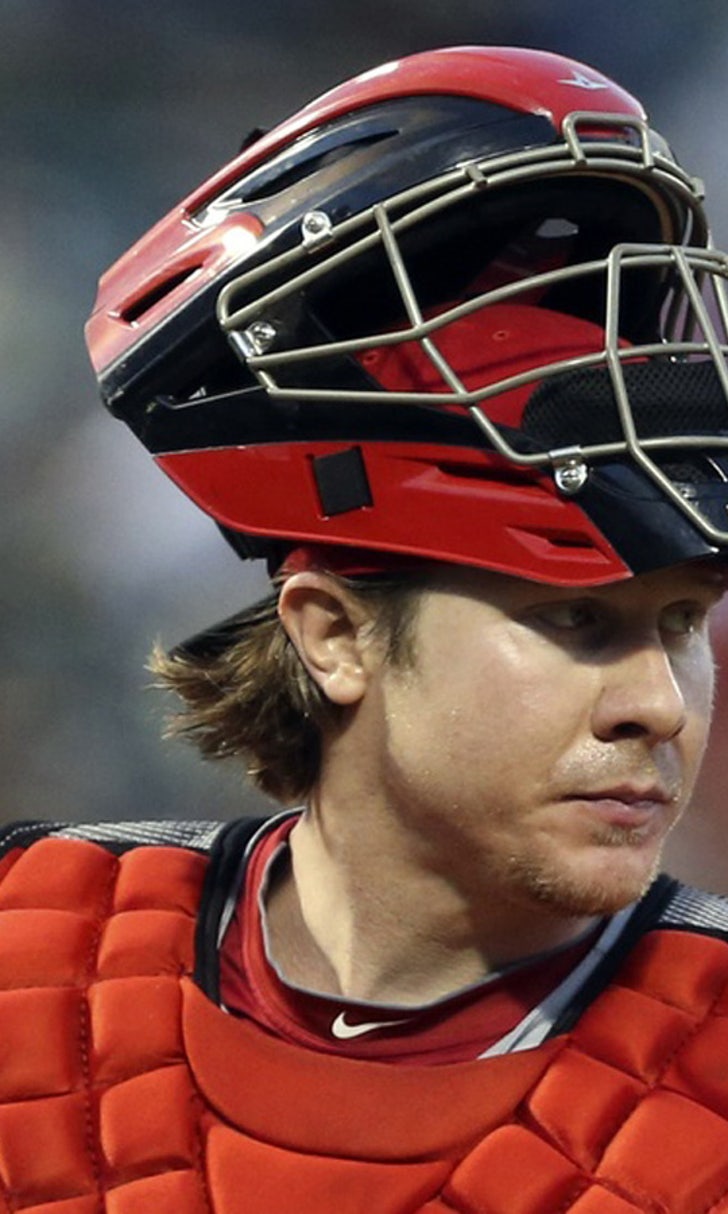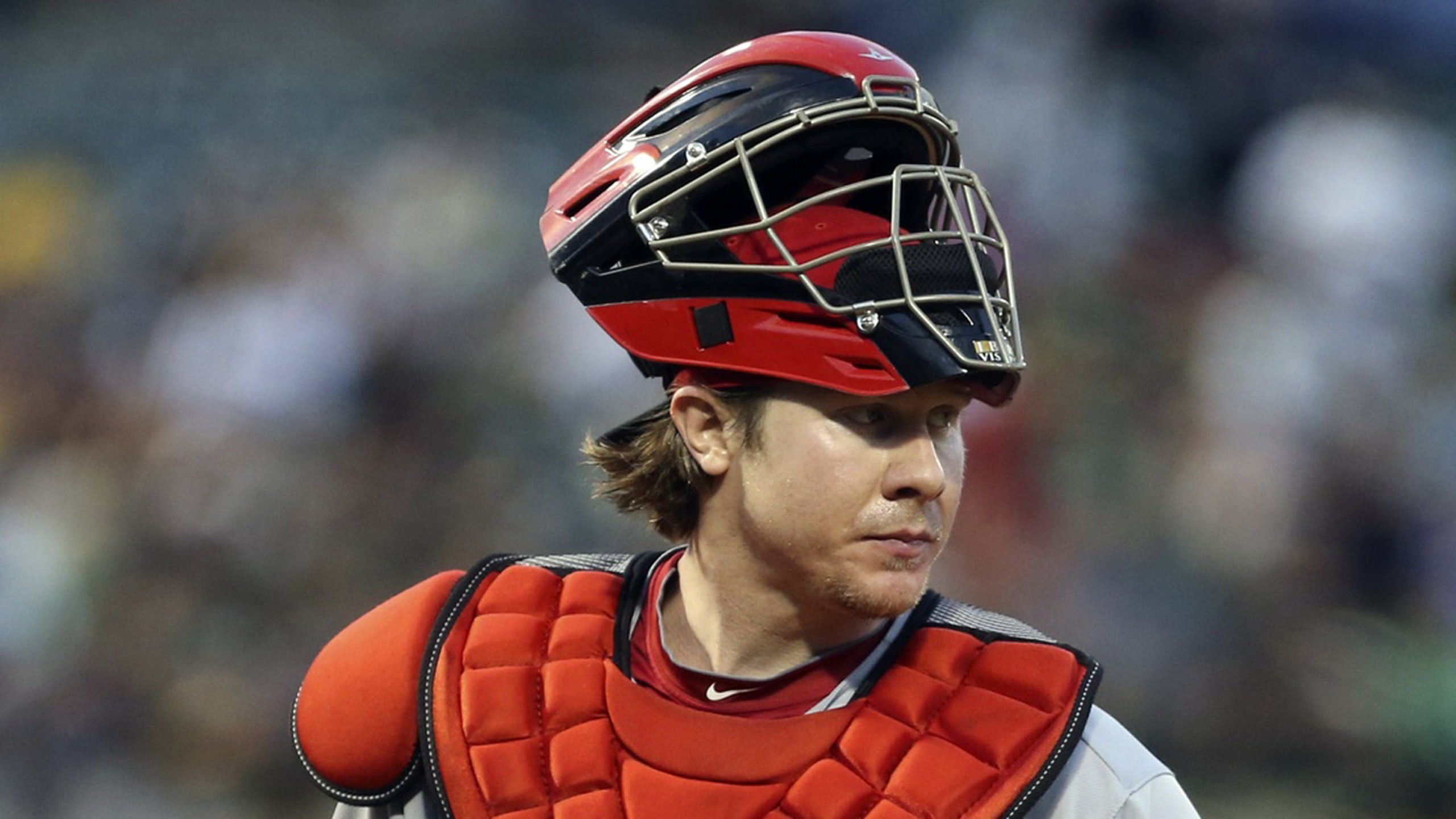 Catching up with new Rays catcher Ryan Hanigan
BY foxsports • February 22, 2014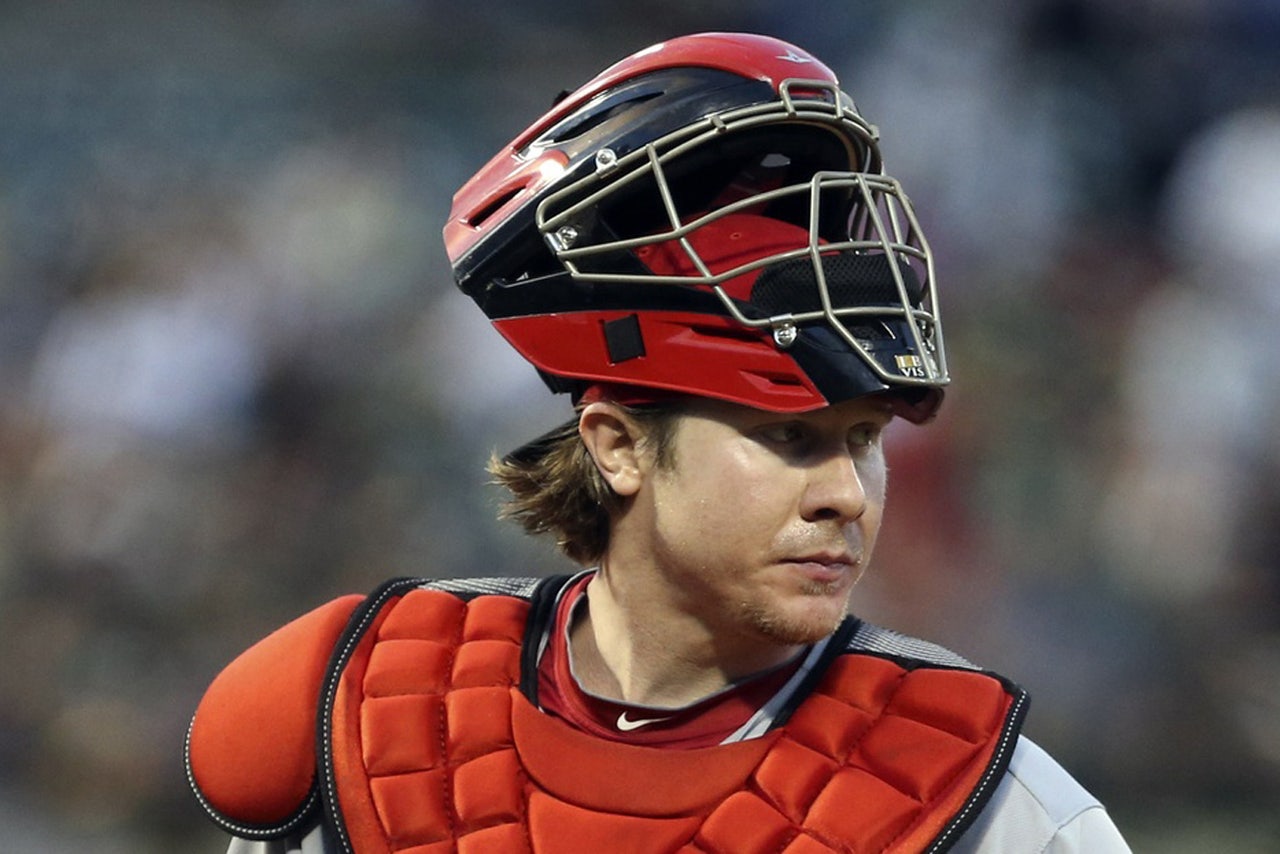 PORT CHARLOTTE, Fla. -- Choices were made, and because of them, Ryan Hanigan has a new home.
The Cincinnati Reds signed free agent catcher Brayan Pena to a two-year deal last November, leaving Hanigan, with the Reds for the first seven years of his career, dangling as an attractive trade piece for teams with a need behind the plate.
Enter the Tampa Bay Rays. Hanigan was shipped southeast as part of a three-team deal between the Rays, Reds and Arizona Diamondbacks last December -- a move that set in motion Jose Lobaton'€™s trade to the Washington Nationals on Feb. 13. Hanigan, signed to a three-year, $10.75 million contract, had been on Tampa Bay's radar for some time because of his diverse skillset: He'€™s a career .262 hitter with 138 RBI, and he has thrown out 40 percent of 265 potential steal attempts.
So with help from the Reds, the Rays received their man in Hanigan. He'€™ll complement veteran Jose Molina as the two manage Tampa Bay's young rotation, one that has the potential to be among the American League's best.
Occasionally, FOX Sports Florida will catch up with new faces in the Rays clubhouse during spring training. Here's a closer look at Hanigan ...
FOX SPORTS FLORIDA: Have the guys been good to you so far?
HANIGAN: Yeah, man, everything has been great. I feel comfortable. I'€™m getting good work in with the coaches and everybody. Now I've had a couple days to get into my routine, so everything has been pretty smooth. I'm looking forward to spending some time with some of the position guys. But we've got plenty of time for that. Everyone is cool. It looks ready to go. It has been good.
FSF: Has there been one moment when you realized, 'Wow, I'€™m part of the Rays now?'
HANIGAN: Not so much. It has settled in. I got a chance to go up to the Trop with those guys for a few weeks and really get to know some of the starting pitchers and some of the relievers. After we were doing our work up there, I already felt pretty comfortable. I had a chance to meet Joe (Maddon) down here and get a feel for how they run camp. I guess that'€™s kind of the biggest thing. Everything has been easy. ... It has been smooth. But it'€™s about getting my work in. I'€™ve got to do a lot of work here to get comfortable with the staff and stuff like that. That'€™s kind of what I'€™m focused on for the most part. It has been fun so far, man. These guys know how to have a good time. So that's going to be awesome.
FSF: Recently, you talked about the video prep work you did to study Rays pitchers. How important was that process for you to gain a feel for the pitchers you will work with?
HANIGAN: I think it will help. It gives me that sense of confidence when I feel like I'm not guessing, at least in terms of what their repertoire is and what they can do to an extent. I like to be as prepared as I can so that when I get the chance to get out there with them, it's more about them than it is about me getting myself ready. As long as I'm ready, I can really focus my attention on what they're doing -- not so much worrying about how I'm setting up or the way the ball's moving so that I'm ready for it. It just gives me a little head start that makes me feel more comfortable with a pitcher.
FSF: What will you take away from your time with the Reds? And how hard is it to move beyond that chapter?
HANIGAN: I only take good, positive memories from that experience. That has been my whole career. I think those last four, five years there, we really turned that organization -- at least recently -- back into a winning direction, making the playoffs, expecting to win games, expecting to beat teams and going out and getting it done. That was really satisfying, especially with the success that that pitching staff had and the development of those guys. I take a lot of pride in that, so I'€™ll miss all those guys. I'll definitely be in touch with them, and I wish them the best. But I'm looking to the future here. I'm excited about this crew and what this team has the potential to do. So it'€™s going to be a fun year.
FSF: How much pressure is involved when you know the Rays sought you out in a three-team trade?
HANIGAN: I'm confident in my game, man. I'€™m not at the point where I don't know what I can do. Really, it's just about getting ready and staying healthy and preparing as much as possible and then going out there and being loose and going at 'em. That'€™s the game. I'€™ve got plenty of time to work out kinks and rust, in terms of both offensively and defensively. So that'€™s why we'€™re here (at spring training). But I feel like it's just a matter of taking it day-by-day and having a good time with it and being ready when the season starts.
FSF: What's your opinion on what makes an elite pitching staff? What key ingredients are necessary?
HANIGAN: It starts with talent. You've got to have talent, and you'€™ve got to have guys who are pushing each other. I think with the Reds staff, no one wanted to be the weak link -- no one wanted to let anyone slip. Everyone was pushing each other. You've got to have talent, and you've got to have the work ethic and know-how to get better. There are lots of little things that I could talk about with what separates guys. You've seen the talent here and what they can do and their potential. So my job and everyone's job is just trying to get it out of them. They do a good job here making everything as relaxed as possible so that guys can perform at their top level. I think that'€™s the biggest thing I've felt here. They know how to organize things so that you'€™re doing your work but yet you're still kind of in a relaxed atmosphere where you'™re accountable to yourself, and you know what you need to do to get yourself ready. And everyone is different like that. That really allows guys to get in their own routines and do things that will really make them better players. When you have that type of thing, it's a good mix, for sure.
FSF: How good can this Rays staff be?
HANIGAN: Who knows? I think the sky is the limit. You'€™ve got a lot of young guys that are hungry. They'€™re being led by David (Price), who has been around and gotten it done many, many years. They'€™ve got a captain to look to in that staff, so that's huge. These guys all have a lot to prove, feel like they have a lot to prove and still want to get better. So from what I'€™ve seen, everyone has been very proactive in terms of their work and taking their business seriously. These guys don'€™t need to be pushed. Their work ethic is where it'€™s at, as a professional should be. I didn'€™t really expect anything less. There are no problems with any of the guys. These guys know what they've got to do.
FSF: What is your prediction for this team?
HANIGAN: We'€™re going to do it one game at a time. I don't do predictions, man. It's a tough year. Baseball is a tough game, so we'€™ve just got to play as a team, keep each other up and try to get into a nice little rhythm here and get things rolling.
You can follow Andrew Astleford on Twitter @aastleford or email him at aastleford@gmail.com.
---