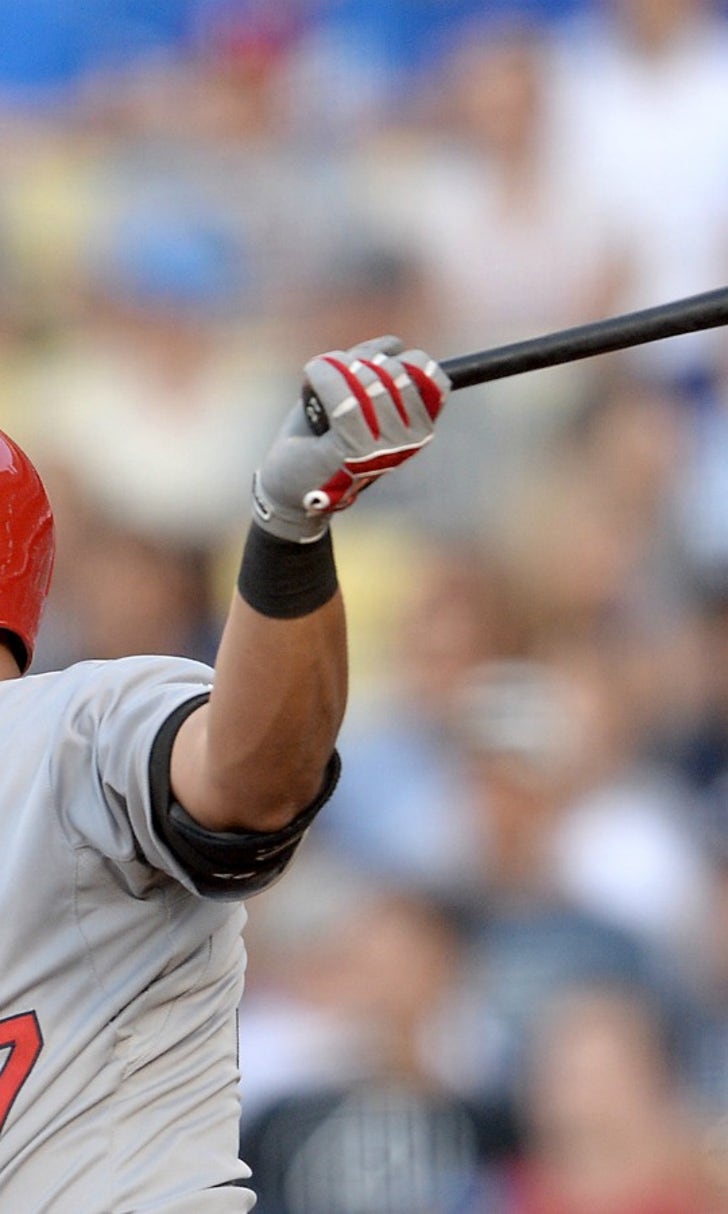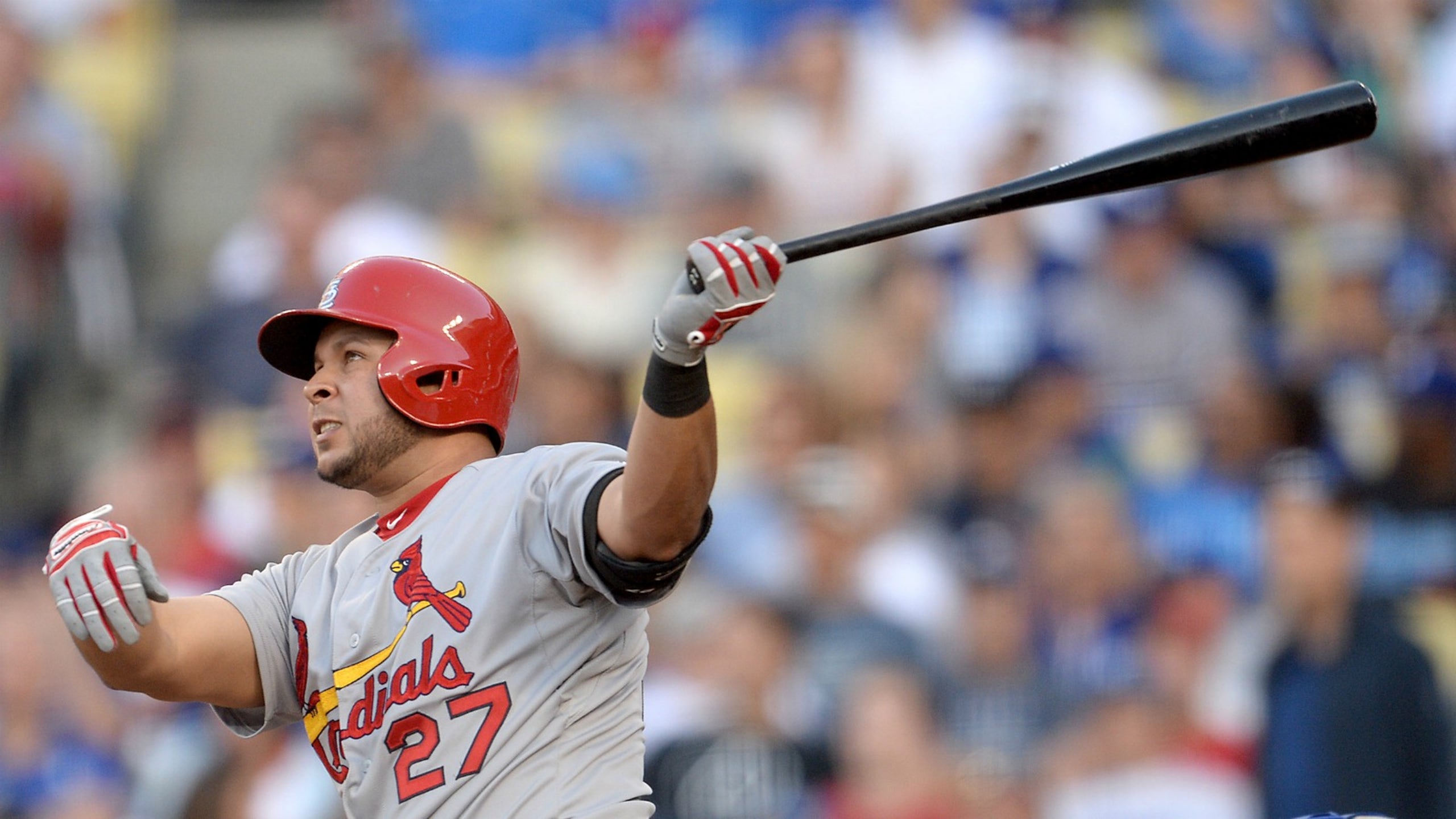 Cards head West to face Padres club that's finally starting to click
BY foxsports • August 20, 2015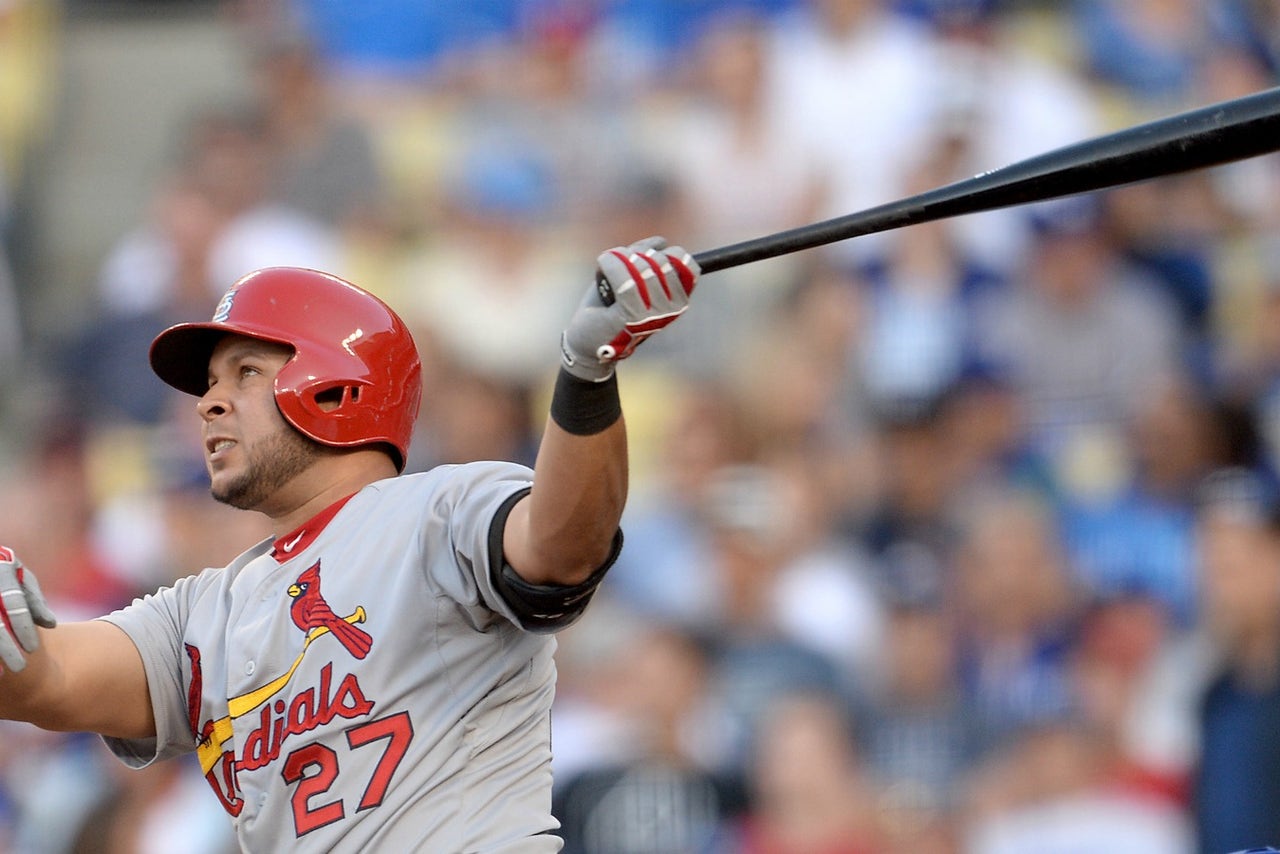 Though still an extreme long shot for a postseason berth, the San Diego Padres are showing signs of becoming a dangerous spoiler for the stretch run.
They'll get that chance when the St. Louis Cardinals enter Petco Park Friday night to begin a three-game series.
San Diego (59-62) has resembled the contender it was expected to be as of late, having won seven of nine following a three-game sweep of fading Atlanta. The Padres have averaged 5.4 runs and homered 12 times during the hot stretch.
Matt Kemp's resurgence and Yangervis Solarte's power boost have helped trigger San Diego's strong run. Kemp is batting .383 with three home runs and 11 RBIs over a 12-game hitting streak, while Solarte is batting .346 since July 29 and homered for a second straight day in Wednesday's 3-2 win over the Braves.
"He brings an energy that is second-to-none," Padres interim manager Pat Murphy said of Solarte. "He has been playing great baseball, both defensively and getting some big hits for us."
Kemp is just 2 for 13 with seven strikeouts against John Lackey (10-7, 2.87 ERA), who vies for a 13th consecutive quality start in the opener.
Lackey is 6-3 with a 2.12 ERA over the streak and allowed two runs over a season-high 8 1/3 innings to defeat Miami Saturday. Though eight of his wins have come at Busch Stadium, he enters his first-ever appearance at Petco Park 2-1 with a 2.20 ERA in his last five road starts.
The veteran also pitched well in a no decision against the Padres last season, yielding two runs across seven innings on Aug. 14, 2014. Lackey is 1-1 with a 3.93 ERA in three career meetings with San Diego.
NL-leading St. Louis (77-43) begins a 10-game West Coast trip having won 10 of 14 and surrendered only six runs in taking two of three from San Francisco. Yadier Molina gave the offense a lift Wednesday with his 100th career home run, a tie-breaking shot in a 4-3 victory.
Molina finished 3 for 4 with two RBIs in his first game hitting cleanup this season. Two of the All-Star catcher's four homers came during the San Francisco series.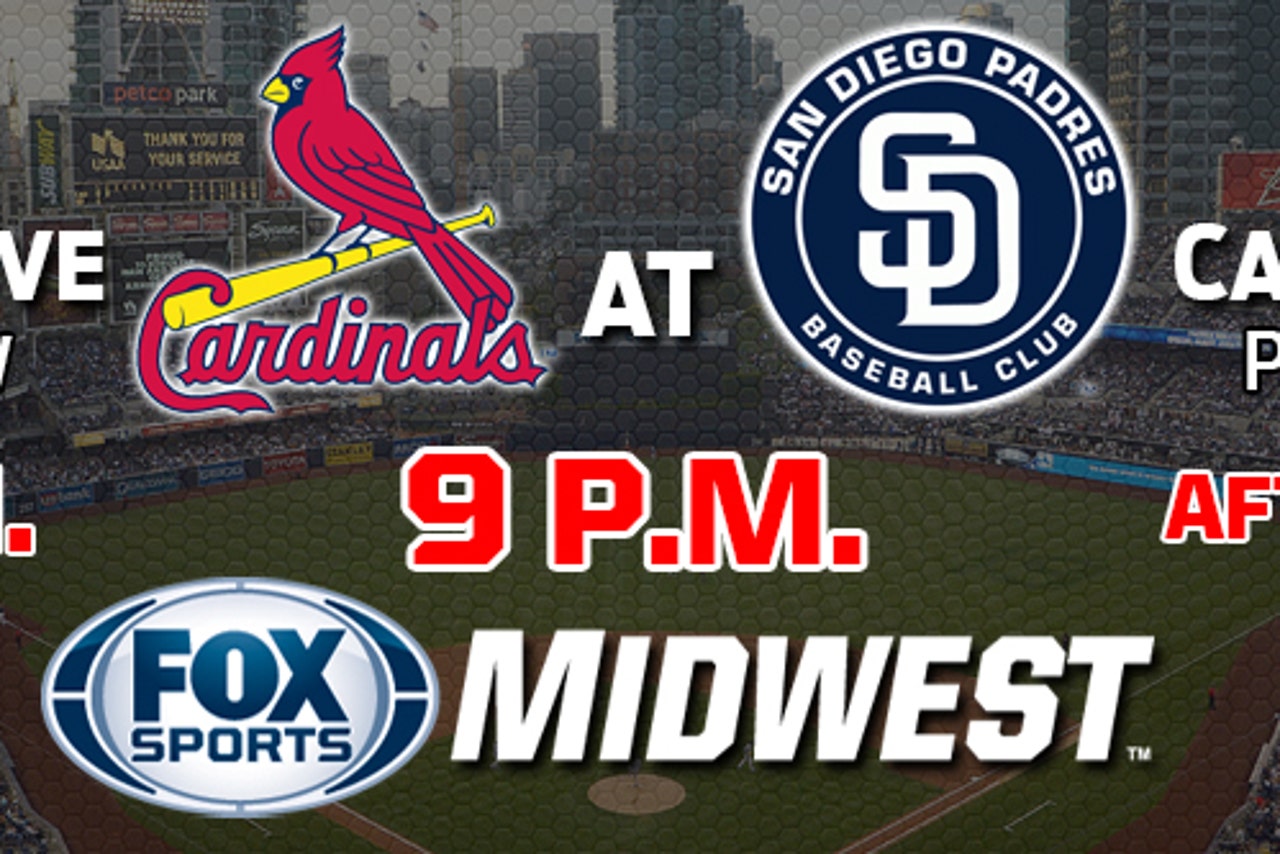 "He continues to do things that make us get on our feet," Cardinals manager Mike Matheny said. "He's just one of those special kind of players, and when he gets going, he does special things."
Stephen Piscotty also homered and has two while going 8 for 20 on a five-game hitting streak. The rookie is batting .333 in 27 games since his promotion from Triple A July 21.
Jason Heyward didn't start the final two games due to tightness in his left hamstring, but pinch-hit Wednesday and is expected back in the lineup Friday.
Heyward is 2 for 6 and Molina 3 for 6 against the struggling Andrew Cashner (4-12, 4.20). The hard-luck right-hander is 0-2 with a 5.66 ERA in four starts since besting Miami with seven innings of one-run ball July 24.
Cashner was reached for four runs in five innings in a 7-5 Padres' win at Colorado Saturday. He was more effective in a July 3 matchup against St. Louis, permitting a run and three hits during a six-inning no decision in his lone previous start versus the Cardinals.
Cashner is 2-1 with a 2.66 ERA over his last three assignments at Petco Park, where the Cardinals have lost seven of 10.
The teams split four meetings in St. Louis July 2-5.
---
---