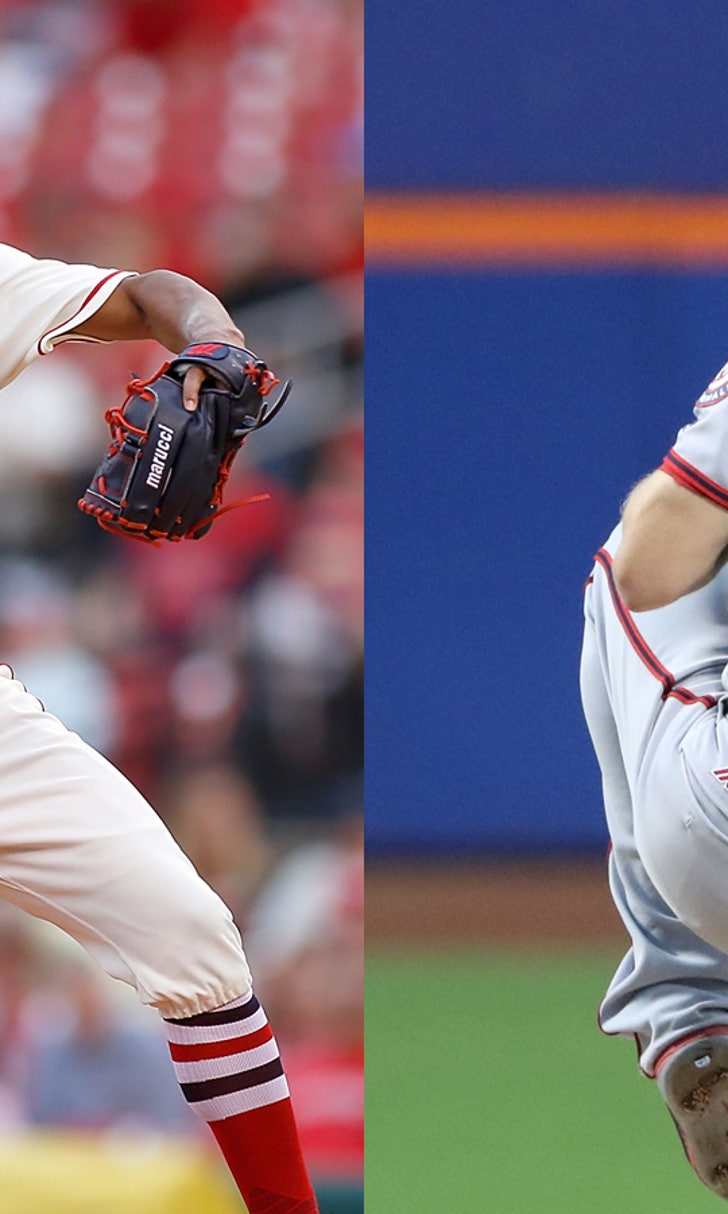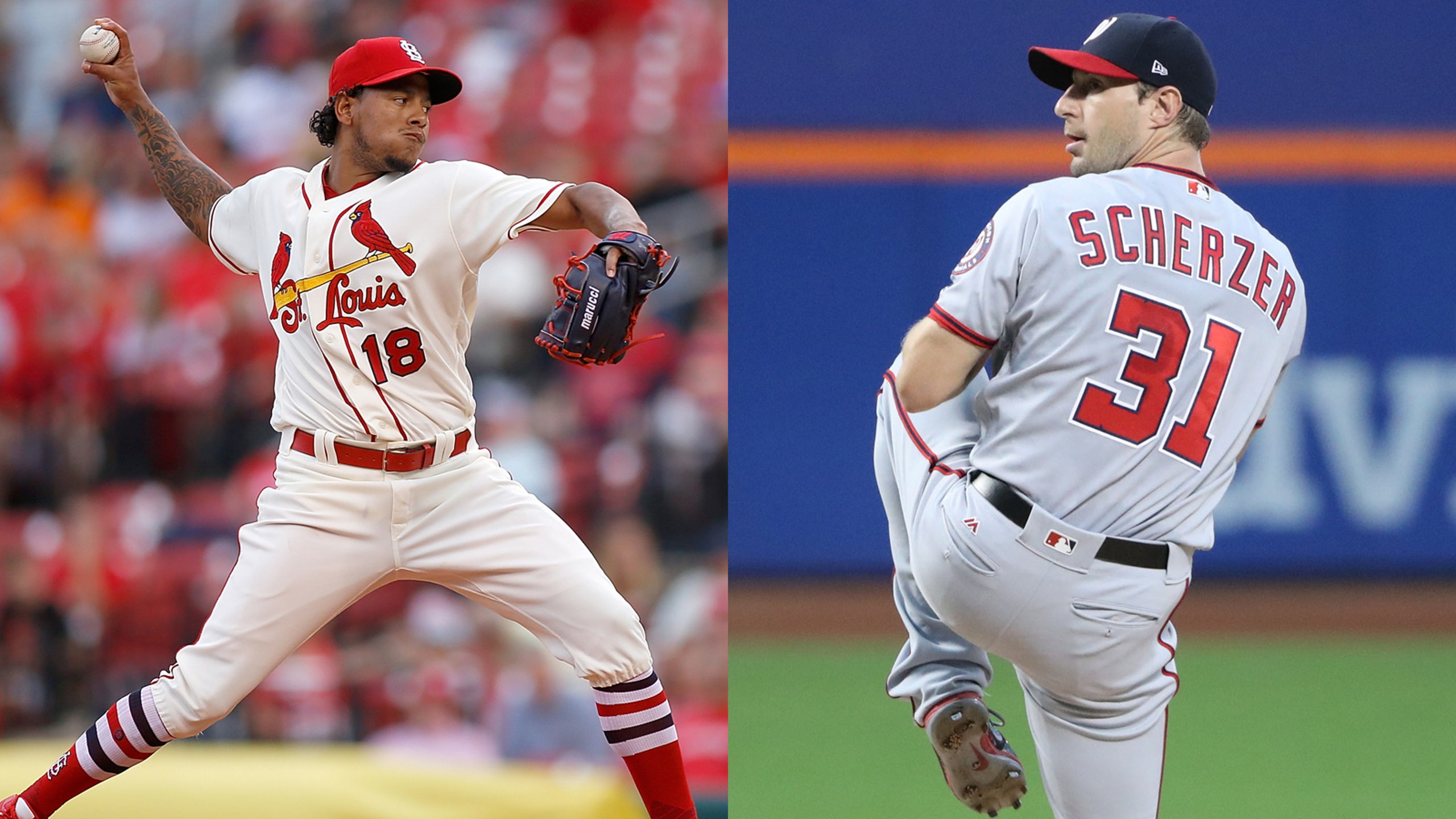 Cardinals seek sweep as Martinez faces Scherzer in battle of aces
July 2, 2017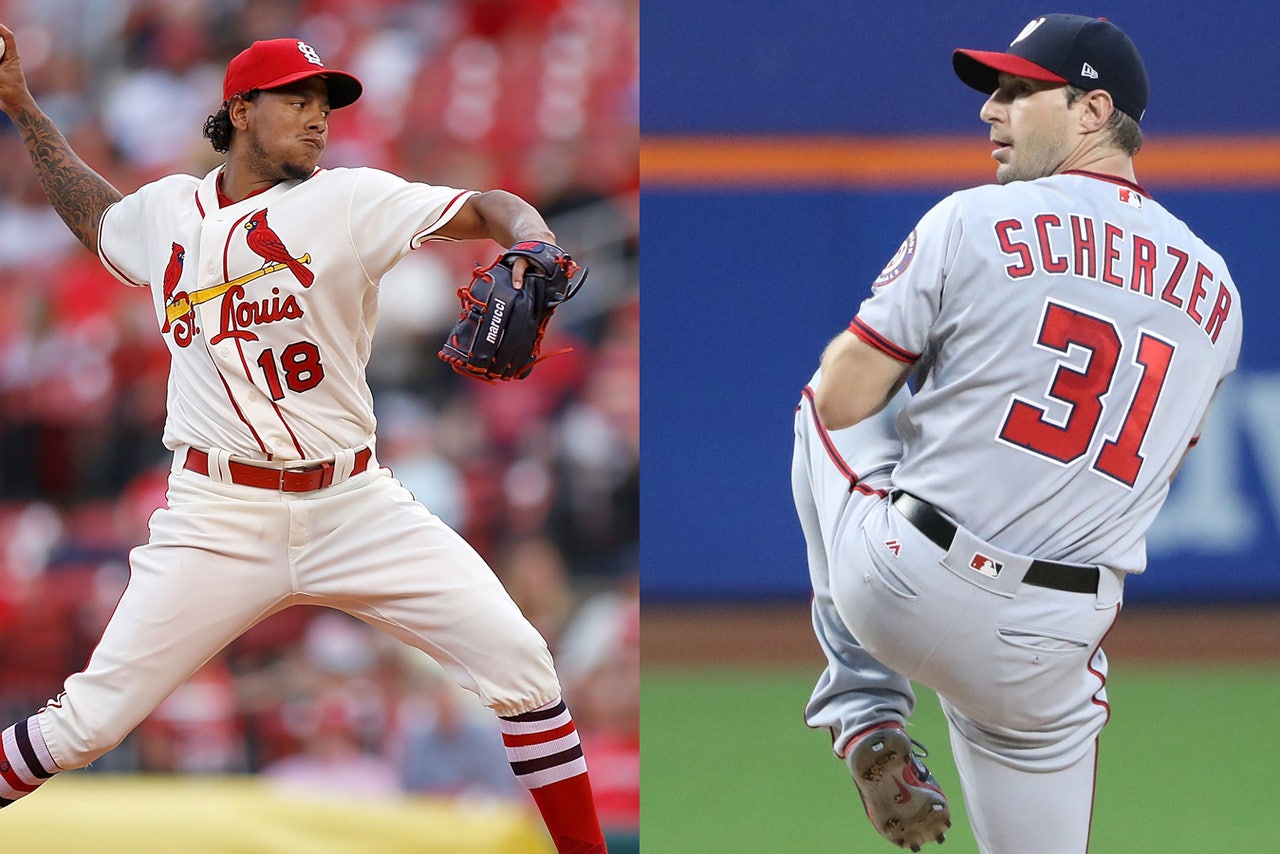 ST. LOUIS -- There's nothing quite like a classic pitcher's duel.

On Sunday night, two probable National League All-Stars take the mound in Busch Stadium in what should be a game sponsored by the letter K.

Washington Nationals ace Max Scherzer and his 151 strikeouts in 113 2/3 innings go up against St. Louis Cardinals ace Carlos Martinez and his 121 whiffs in 106 1/3 innings. If there were a betting line on strikeouts between the starters in this one, the over-under might start at 20.

"Those are two of the best guys in the league," St. Louis pitcher Michael Wacha said. "You can imagine that it's probably going to be a low-scoring game. Those are two dominant pitchers. Hopefully, we can scratch some runs off Scherzer."

The Cardinals (39-41) were able to do that on April 12 in Nationals Park, reaching the potential NL All-Star starter for three runs in six innings. Combined with a gem from Mike Leake, it was enough to secure a 6-1 victory and avoid a series sweep.

This time, Scherzer (9-5, 2.06) will be pitching to save his team from eating a sweep. The good news is that he usually pitches well under the Gateway Arch. The St. Louis-area native has allowed only four runs in 18 innings at Busch Stadium.

What's more, Scherzer enters this one after an outstanding outing, quieting the Chicago Cubs on two hits and a run in six innings in a 6-1 victory on Tuesday night. He walked none and struck out six, pushing his strikeout-walk ratio to just under 6.3-1.

Martinez (6-6, 2.88) should have won Tuesday night as well, leaving his start in Arizona with a 5-2 lead after St. Louis scored three runs in the seventh. But the bullpen hacked it up and Martinez was no-decisioned in a 6-5, 10-inning defeat.

Martinez fanned 10 and walked three in six innings in the desert, allowing four hits and two runs. His strikeout-walk ratio isn't quite as otherworldly as Scherzer, but 3.18-1 will still play for most other pitchers.

Martinez has only started against the Nationals once and didn't fare exceptionally well, allowing eight hits and four runs in 6 2/3 innings in a 6-1 decision.

Martinez has allowed a miserly .171 average to right-handed hitters, second in the league. Scherzer leads the league at .125.

At 47-34, the Nationals still own a 7 1/2-game lead in the NL East over Atlanta. But the loss of MLB stolen base leader Trea Turner to a broken right wrist has left them without a "true" leadoff hitter.

However, manager Dusty Baker isn't worried yet about his lineup, which is still averaging just over 5.5 runs per game and is on pace to whack 242 homers at the season's halfway point.

"It's much too early to get concerned," he said after a 2-1 loss Saturday night. "We've played hard, we've had a few bad breaks go against us with injuries. We've filled in admirably."

As he finished his postgame media session, Baker offered a bold prediction about the series finale.

"We'll erupt before we leave here," he said.
---
---