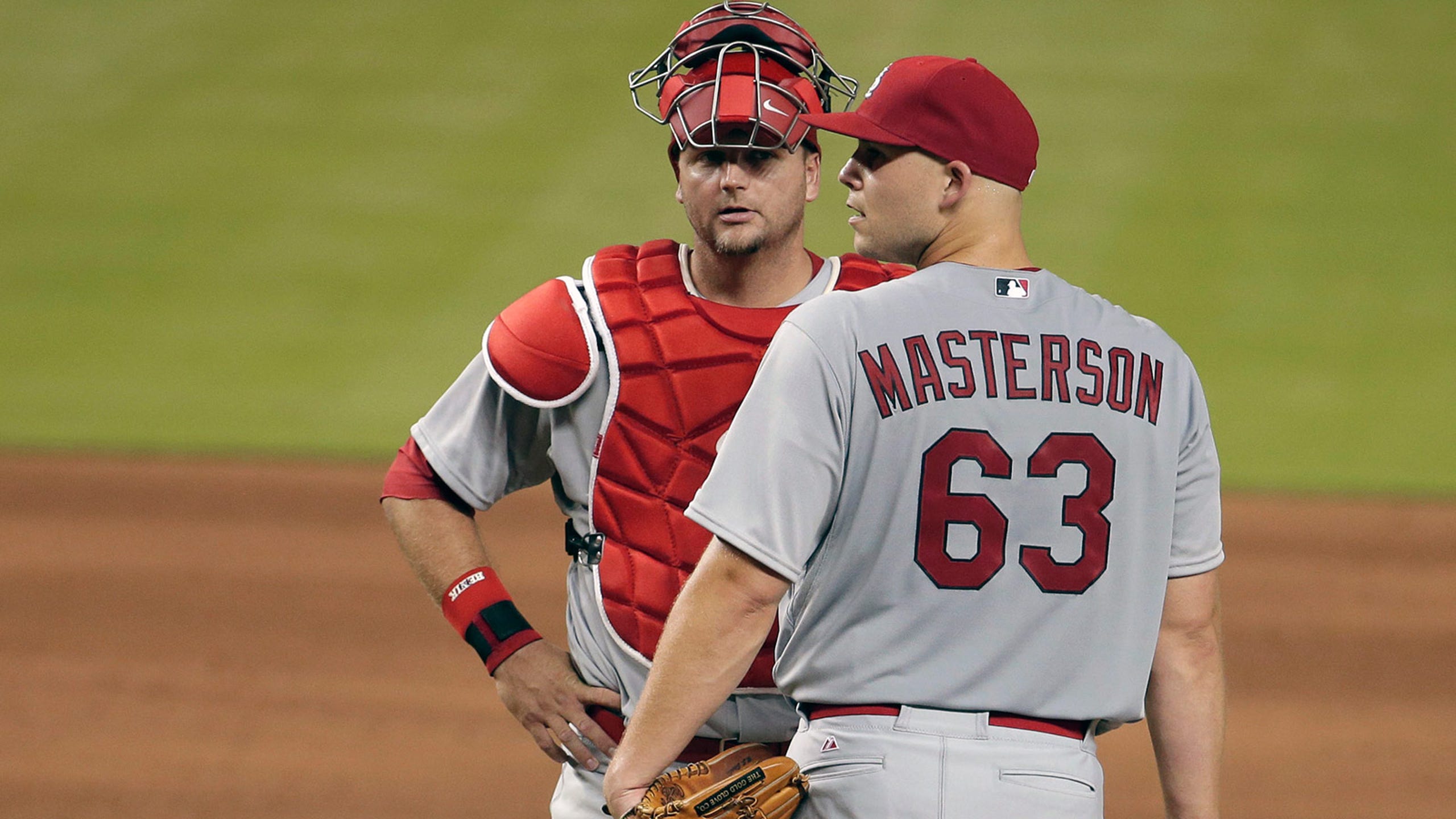 Cardinals salvage final game in Miami behind a dominant Masterson
BY foxsports • August 13, 2014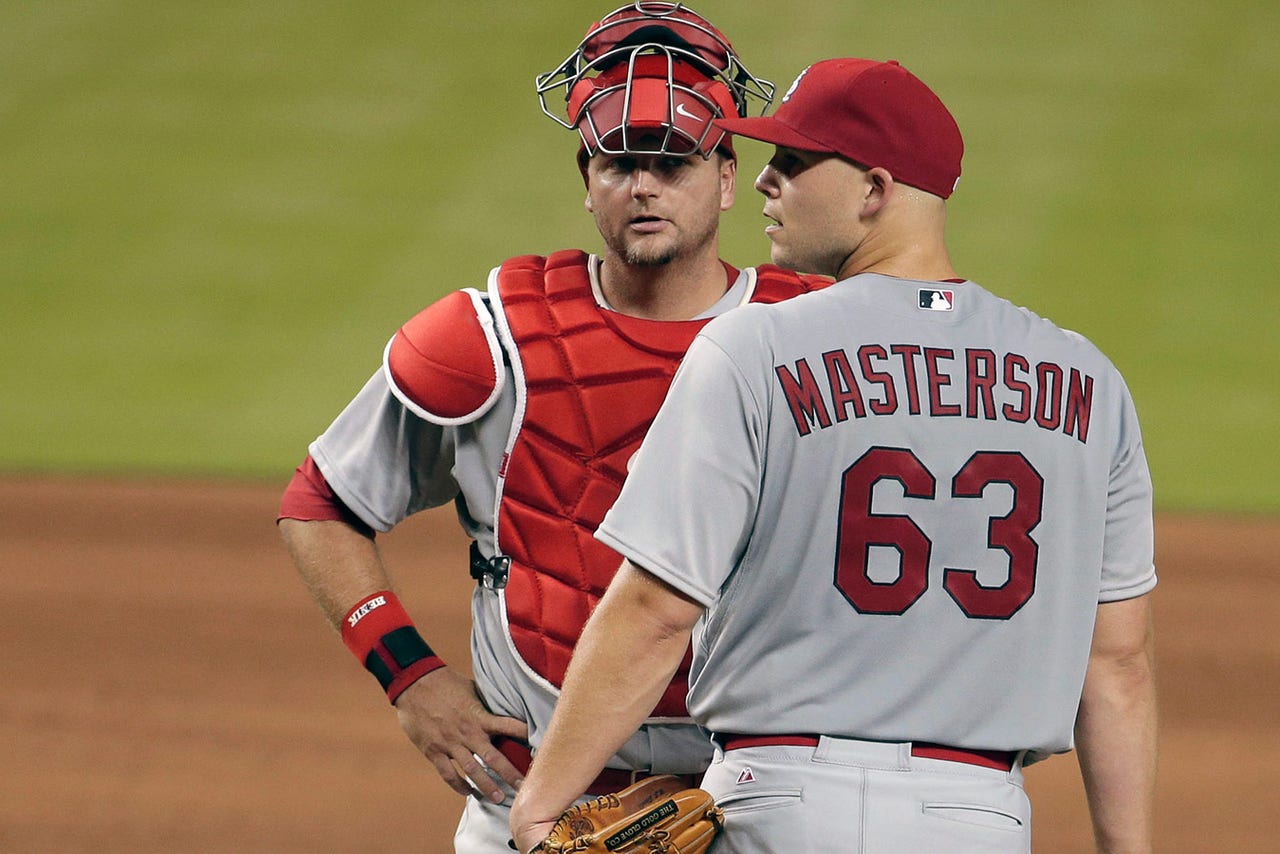 Now this was the kind of performance the Cardinals were hoping for when they traded for right-hander Justin Masterson two weeks ago.
Actually, Masterson gave them more Wednesday night against the Miami Marlins than they could have expected after his dismal outing in Baltimore last Friday.
Try this: Seven innings, no runs, three hits and zero walks.
And, more important, the outcome was a 5-2 victory for the Cardinals that allowed them to keep alive an impressive streak. The Cardinals have yet to be swept in a three-game series this season.
"We needed a big start from Justin and he was terrific," manager Mike Matheny said on the Cardinals Live postgame show on FOX Sports Midwest. "Today was a great sign of the kind of pitcher he can be when he gets it all put together. It couldn't have come at a better time."
The differences for Masterson were his command and his sinker. It was his first start without a walk in 30 starts, going back to last July 21. Of the 21 outs he recorded, 13 came via groundouts. In postgame remarks, Masterson credited the Cardinals' pitching coaches and staff with helping him tweak his delivery.
Even the Marlins' three singles came on well-placed grounders. Except for the high socks, Masterson hardly resembled the pitcher who allowed five runs and 12 baserunners while lasting just two innings against the Orioles.
Masterson also came though with his second hit in his third start, equaling Lance Lynn's total for the season.
3 UP
-- Matt Adams. With the Cardinals virtually desperate for a hit with runners in scoring position, up stepped Adams in the third inning of a scoreless game. He had gone 2 for 19 on the trip and quickly fell behind in the count. But then he held off twice on the kind of pitch that has been giving him trouble of late -- sliders that break about two inches off the ground. Nathan Eovaldi then delivered a 97-mph fastball up in the zone and Adams smacked it for a two-run single that gave the Cardinals a lead that held up the rest of the way.
Watch the Cardinals Live pregame and postgame shows before and after every St. Louis Cardinals game on FOX Sports Midwest.
-- Lefties. On national Lefthanders Day (yes, there is such a thing), lefty-hitting Matt Carpenter singled each of his first three times up, and scored twice. Overall, eight of the Cardinals' 10 hits came from lefties. Of course, when the lineup includes only two right-handed-hitting position players, most of your hits figure to come from southpaws. The only right-handed batter with a hit through the first six innings was Masterson, who delivered a two-out, run-scoring single in the sixth. 
-- Jon Jay. Don't look now, but the man without a job when the season opened is pushing Adams for the team batting lead. With a single and a double Wednesday, Jay upped his batting average to .295, just seven points behind the slumping Adams. Jay went 7 for 18 on the trip with two homers.
3 DOWN
-- Kevin Siegrist. Called on to pitch the ninth with a 5-0 lead, the lefty reliever scuffled again as he comes back from a two-month stint on the disabled list. He served a two-run, one-out homer to pinch-hitter Jeff Baker which, incredibly, equaled the number of runs Siegrist allowed in all of his 2013 rookie season. Siegrist came back to strike out Giancarlo Stanton on a fastball way up and out of the zone before Matheny turned to Trevor Rosenthal for the one-out save. Siegrist's fastball topped out at 93 mph, according to mlb.com's gamecast.
-- Stopping Casey McGehee. Matheny said that when he told McGehee he did not have a spot for him on the NL All-Star team, McGehee was "all class." McGehee has been making the Cardinals pay on the field, though. He had two hits in each of the three games in the series, including two of the three the Marlins managed off Masterson.
-- Oscar Taveras in the outfield. You don't have to watch him pursue too many fly balls to see why Matheny has been taking him out late for defensive reasons. Taveras appeared to turn the wrong way on hard flies at least twice, though he came up with the catch both times. He did not look overly swift running the bases, either. Given a running start because there were two outs, he was unable to score from first on a double by Jay in the sixth inning.    
You can follow Stan McNeal on Twitter at @StanMcNeal or email him at stanmcneal@gmail.com.
---