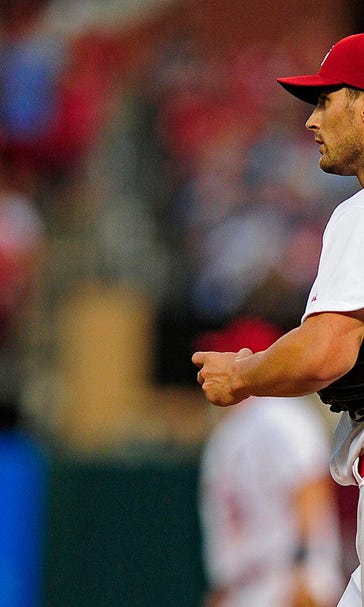 Cardinals make Cubs look a lot better than they really are
BY foxsports • May 13, 2014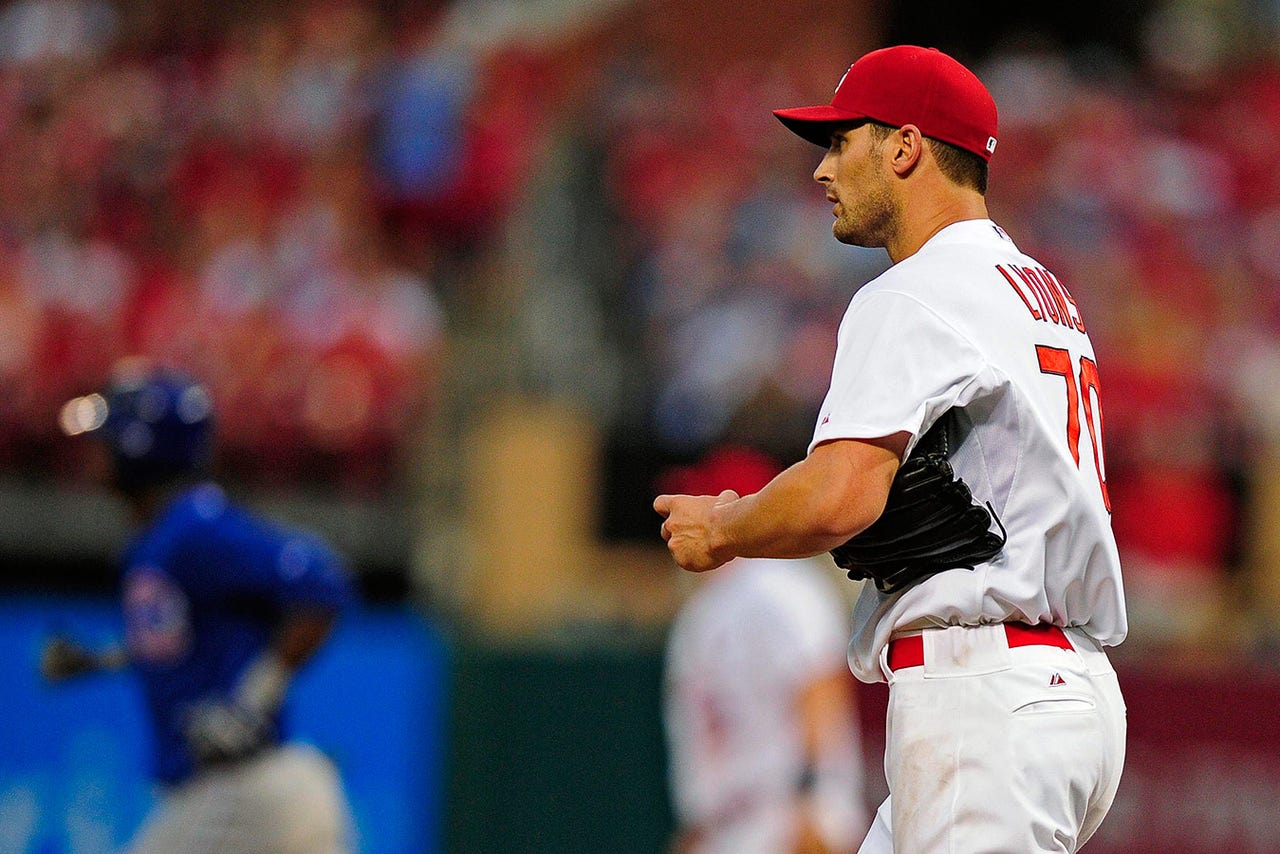 ST. LOUIS -- Returning home was not very sweet for the Cardinals on Monday night.
In their first game at Busch Stadium following a nine-game trip, they fell behind 4-0 five batters into the game and it didn't get much better as the Cubs pounded out 20 hits in a 17-5 laugher. Chicago's runs and hits were the most allowed by the Cardinals in a game this season.
Manager Mike Matheny said before the game he was hoping the Cardinals would use an emotional victory at Pittsburgh on Sunday night as a "springboard" for success as they begin a run of 19 out of 22 games at home. The Cardinals were on the road for 26 of their first 38 games.
Instead, the Cardinals dropped to 19-20 and had to finish the game with utilityman Daniel Descalso on the mound. Lefty reliever Randy Choate, called on to mop up the ninth, was able to get only two outs before he was lifted after giving up six runs and seven hits while throwing 35 pitches. He had allowed only three runs and seven hits in his first 14 outings.
"We got our (butt) kicked tonight," Descalso said. "It's never a good thing when a position player has to pitch."
Added Matheny, "Today was a bad game. It's not how we've been playing. We haven't seen much of this. This was the worst we've seen. So I don't think it's fair to compare what happened today to what's happened all season."
3 UP
-- Yadier Molina. He popped up to center in his biggest at-bat but Molina still managed his second straight multi-hit game. He had gone 4 for 30 on the road trip until coming up with two hits Sunday night in Pittsburgh. Molina, hitting .312, took over the team batting lead from Matt Adams, whose average fell to .301 after he flew out four times.
FOX SPORTS MIDWEST GIRLS: Read their bios, check out their upcoming appearances and view their photo galleries and videos.
-- Eric Fornataro. After Cubs starter Travis Wood plunked two Cardinals in the fifth, he led off the sixth and was promptly hit in the back by Fornataro, a rookie reliever who should have scored points for sticking up for his teammates on what did not look like an accidental pitch. Wood, however, would come around to score the first of two runs Fornataro allowed in the inning.
The appearance might have been the last in the majors for Fornatoro on this call-up. Matheny said the club likely will make a move Tuesday to bring up a fresh arm.
-- Jaime Garcia. The rehabbing lefty was able to get in five innings without being hit by a pitch this time. He pitched well, too. Garcia threw 74 pitches in five innings, allowing two runs, three hits and three walks and striking out five. If he recovers well, he could be down to just one more rehab start before he is activated by the Cardinals.
3 DOWN
-- Tyler Lyons. Five batters into the game, the Cubs already had hit for the cycle and owned a 4-0 lead, three runs scoring on an opposite-field homer by rookie Mike Olt. Junior Lake, the newest "Cardinals killer" (8 for 16 this season, six extra-base hits), added a three-run homer in the second and the Cardinals were on their way to their worst loss since a 12-2 defeat at Pittsburgh on April 4. Lyons would last only four innings, giving up nine hits and nine runs, as his ERA soared to 6.12 from 3.43.
-- Success versus the Cubs. Not only did the Cardinals fall under .500 for the season, they dropped under .500 -- to 3-4 -- against the last-place Cubs. The Cubs, 9-21 against the rest of the majors, entered the night only one game behind the Astros for the worst record in the majors. They had scored only four runs in their previous three games, but ran up their season high in runs and hits (19) against five Cardinals pitchers.
-- Joe Kelly. On the disabled list since April 17 with a left hamstring injury, Kelly remains weeks away from returning. He said before the game that he played catch Monday for the first time since the Cardinals were in Chicago last weekend. He also is not close to being cleared to run.
"It is frustrating," said Kelly, who left the team on the road trip to receive treatment in St. Louis. "You're at home, watching every game on TV, wishing you could help the team win. Right now, I'm just trying to get healthy and get back out there."
Asked when he might pitch again, Kelly admitted, "I don't know."
You can follow Stan McNeal on Twitter at @stanmcneal or email him at stanmcneal@gmail.com.
---