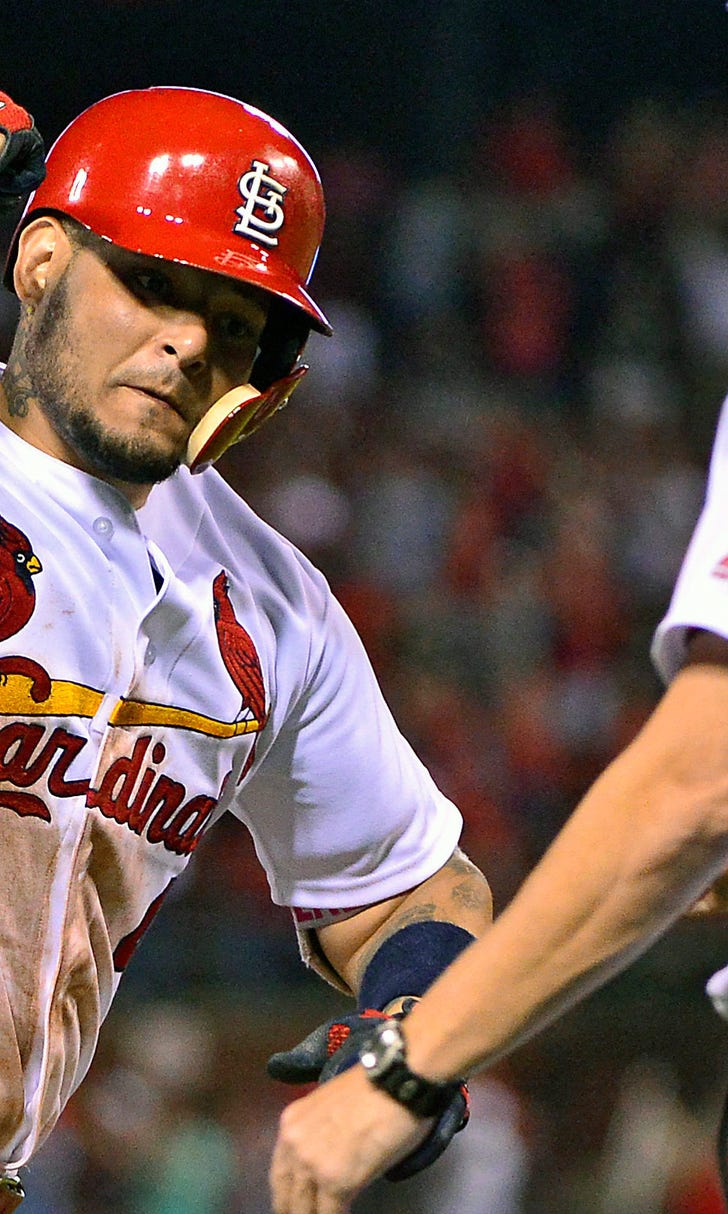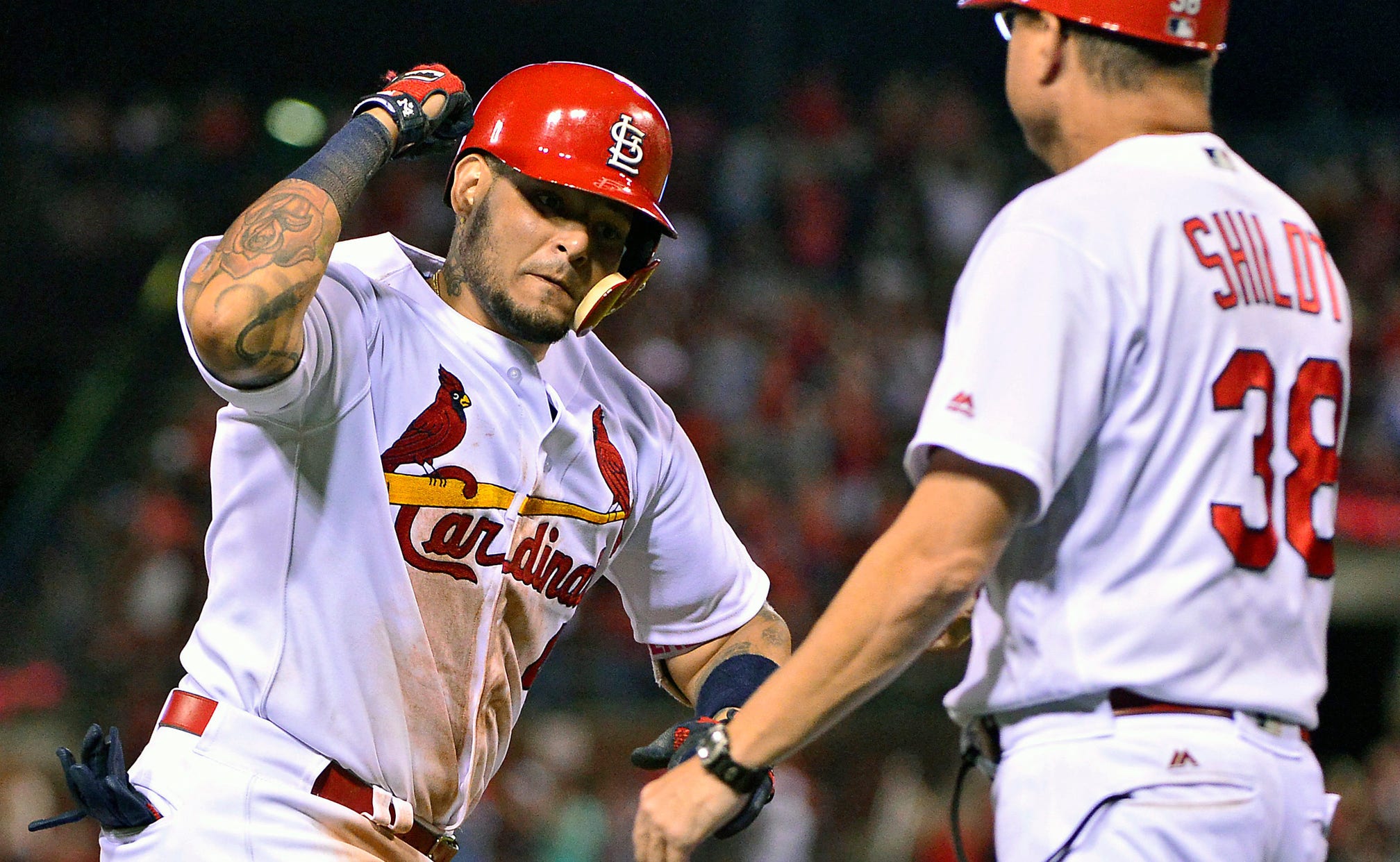 Cardinals looking to beat up on last-place Giants in four-game series
August 31, 2017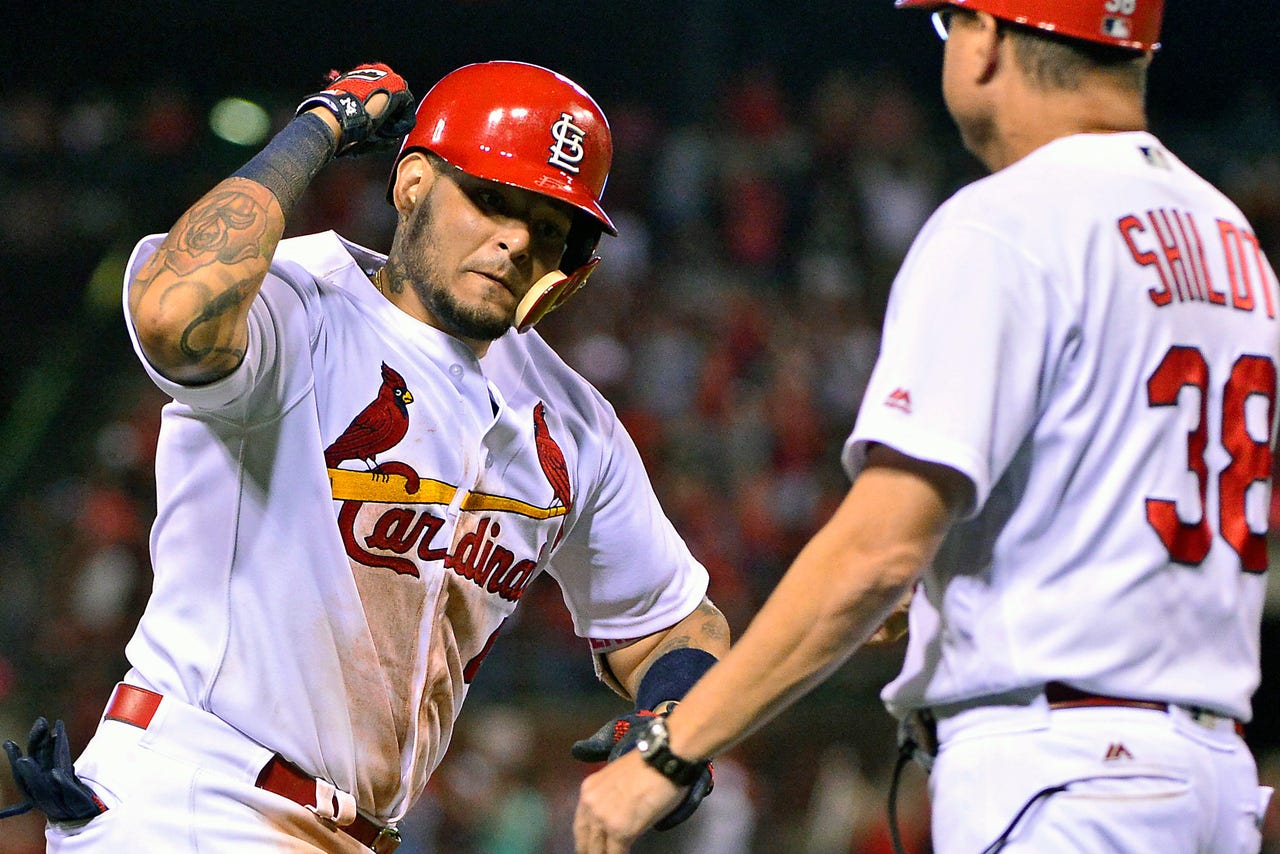 SAN FRANCISCO -- Desperate to make a late playoff push, the St. Louis Cardinals get a four-game series against a last-place team.

Unfortunately for the Cardinals, the San Francisco Giants have their best pitcher, left-hander Madison Bumgarner, set to start the opener.

St. Louis (66-66) will counter with right-hander Michael Wacha in its attempt to cut into a 5 1/2-game deficit in its pursuit of the Colorado Rockies (72-61) for the second National League wild-card spot.

The Cardinals began a 10-game trip by splitting a two-game series at Milwaukee, losing 6-5 to the Brewers on Wednesday.

The Brewers (69-64) are 2 1/2 games ahead of the Cardinals as both chase the Rockies as well as the Cubs. Chicago leads the NL Central by 3 1/2 over Milwaukee and six games over St. Louis.

The Cardinals will complete their trip next week against another desirable opponent, the San Diego Padres, before finishing with 13 of 22 at home.

In their effort to reach the postseason for the sixth time in the past seven years, the Cardinals might have made an addition by subtraction on Wednesday, dealing struggling right-hander Mike Leake to the Seattle Mariners.

Leake, a former Giant, had been winless in his last six starts, bombed for 28 earned runs in 30 1/3 innings (8.31 ERA).

"He's had some weird stuff happen to him," Cardinals pitcher Lance Lynn said of Leake, who dealt with shingles last season. "He's had a good career and he's still really young (29), so he's going to have a lot of success. He's a good dude. He's going to be missed."

Leake had been tentatively scheduled to pitch Friday against the Giants. For now, he will be replaced by minor league right-hander Jack Flaherty.

The Cardinals would like to slot right-hander Adam Wainwright into Leake's spot, but that won't happen this time around. Wainwright received a plasma-rich platelet injection in his right elbow on Aug. 18, with the typical down time from such a procedure being two weeks.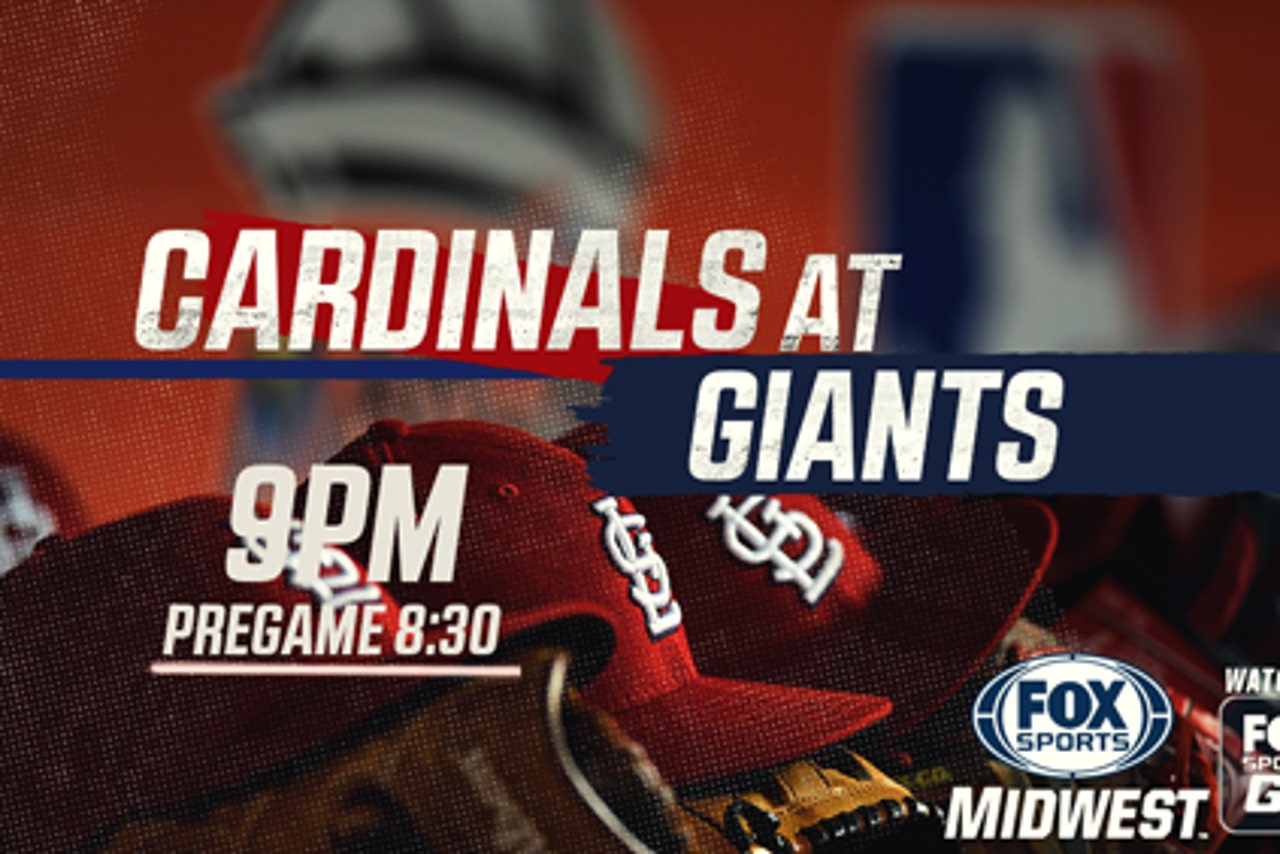 That period ends Friday, and the Cardinals are hoping their 12-game winner can begin throwing by the end of the trip and perhaps return to the rotation during the next homestand.

Wacha (9-7, 4.33 ERA) will take the mound Thursday shackled with a three-start losing streak. He shut out the Giants for six innings in an eventual 6-5 loss in St. Louis on May 19.

He is 1-0 with a 1.50 ERA in five career starts against the Giants.

Bumgarner (3-6, 2.85 ERA) has pitched well since returning from a separated shoulder that resulted from a dirt-bike accident in April. He is 2-2 with a 2.73 ERA in five August starts.

He is 3-4 with a 3.97 ERA in seven career starts against the Cardinals.

The Giants hope to get Buster Posey back in the lineup Thursday. The catcher sat out the entire three-game series against San Diego that ended Wednesday night with a 5-0 loss.

San Francisco scored only six runs in the series, losing two of three.

"It's bothering him quite a bit," Giants manager Bruce Bochy said about holding his All-Star out of the San Diego series. "He wasn't really talking about it, but it was affecting his swing."
---
---