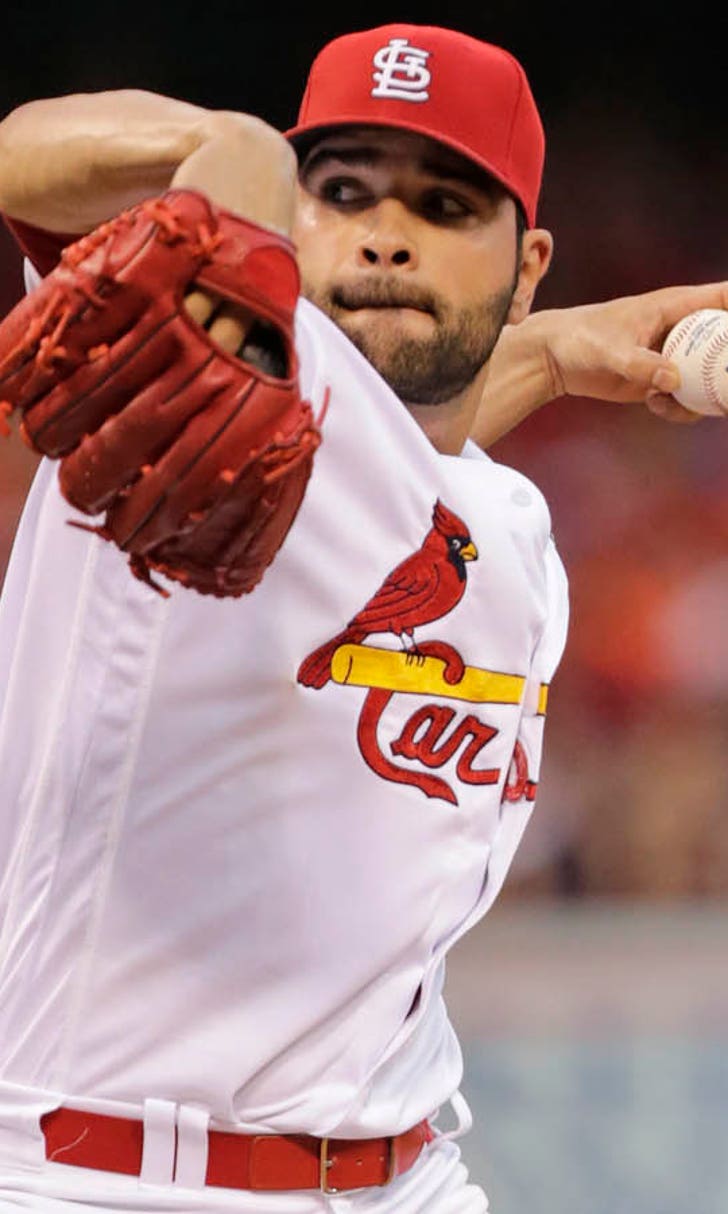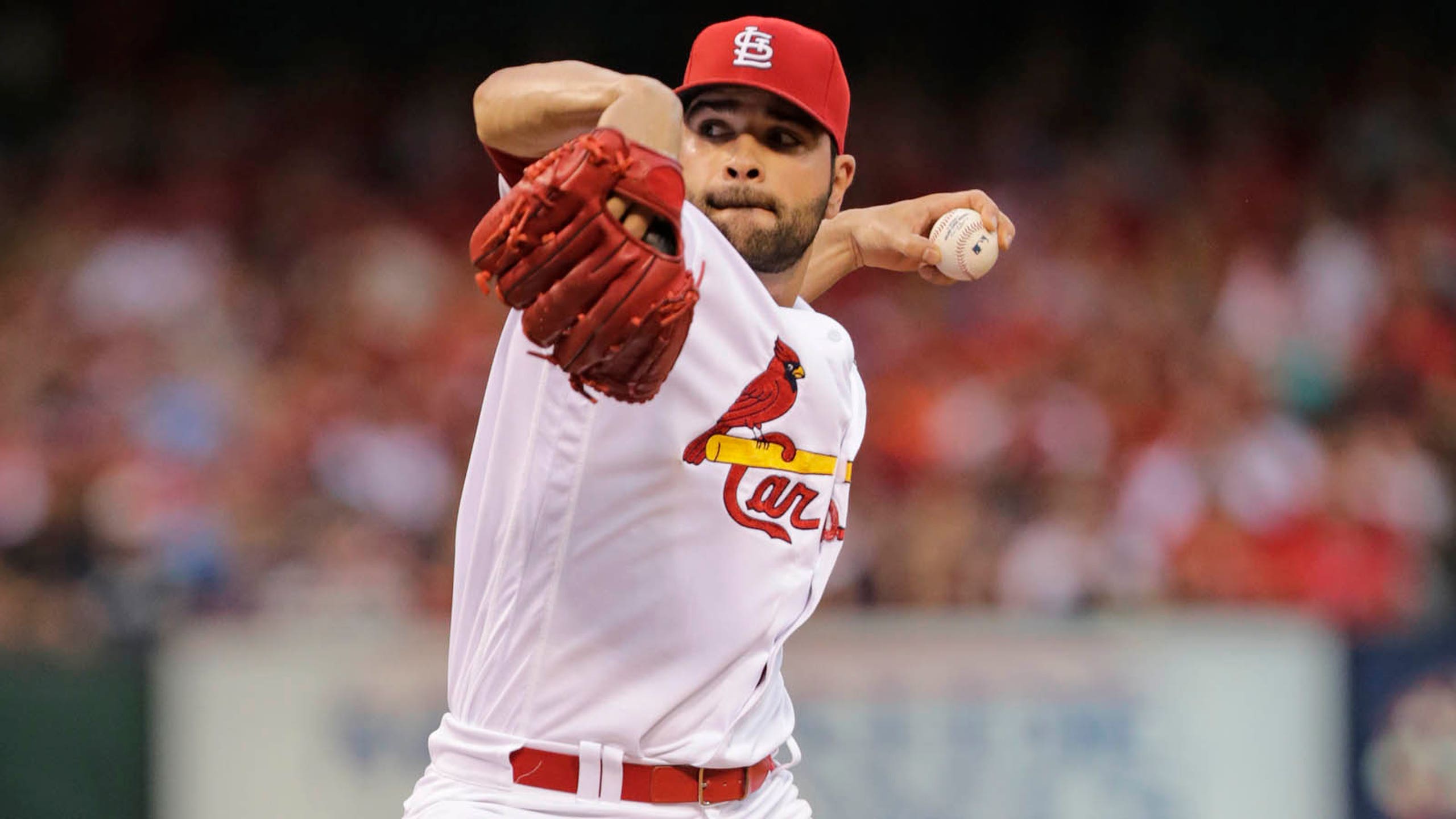 Cardinals hope to keep homers, wins coming against Mets
BY foxsports • August 22, 2016
Defense, pitching and home games have been sources of irritation for the St. Louis Cardinals.
But hitting homers can cover a multitude of sins, and St. Louis is currently in position for its sixth straight postseason berth because it continues to crush the ball over the wall.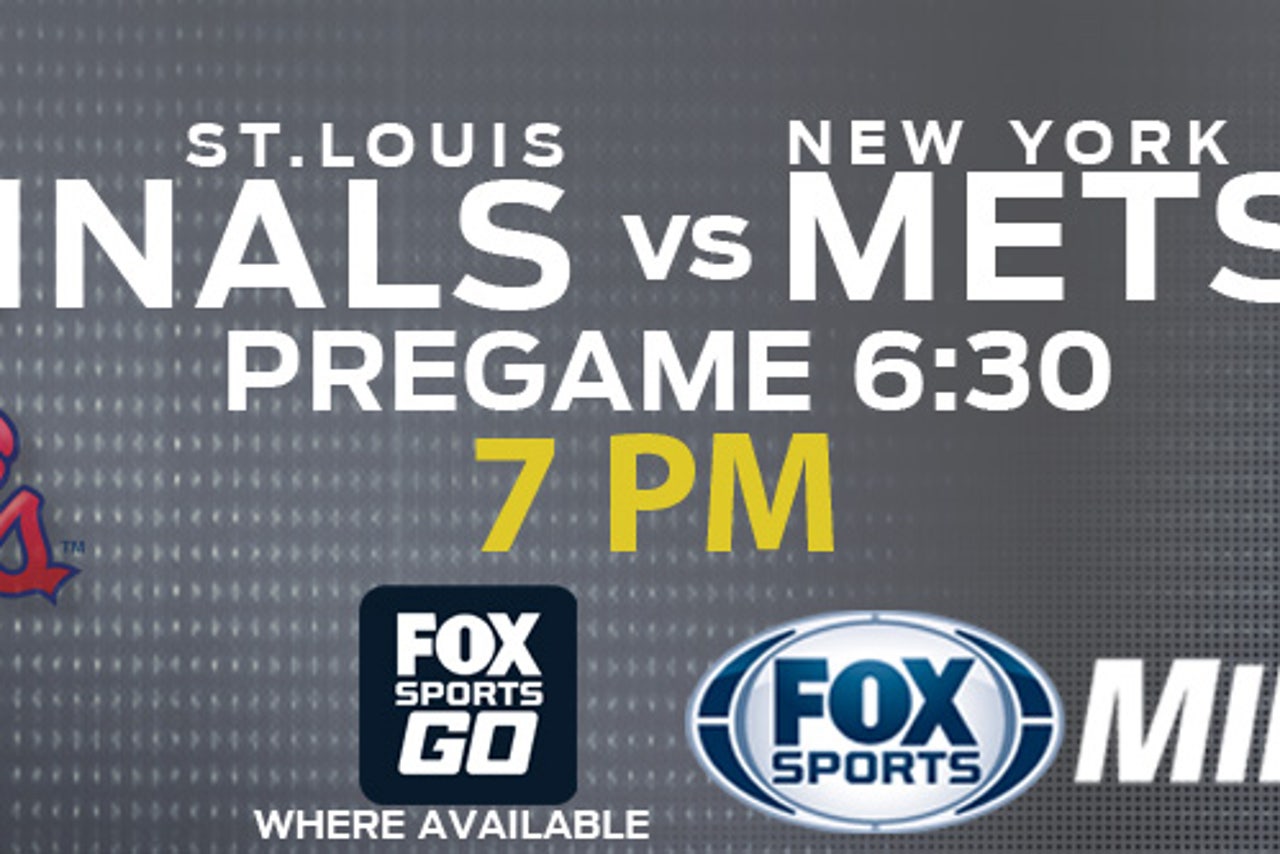 As the Cardinals start a three-game series Tuesday night with the New York Mets at Busch Stadium, they'll do so having belted a National League-high 173 homers, including 26 in their last 12 games.
Only Baltimore (192) and Toronto (179) have drilled more homers than St. Louis, and both have the advantage of playing their home games in hitters' parks.
"It's not the only way we can score runs, but it's our main way," Cardinals first baseman Brandon Moss said. "We've got a lot of guys in the lineup that can do a lot of damage, and it puts some stress on pitchers. It's nice to have guys in the lineup who can change a game like that."
Moss has done more than any St. Louis hitter to change games with the long ball, even though he missed nearly a month with a sprained ankle. In just 290 at-bats, Moss has cracked 23 homers, his latest Sunday in a 9-0 win at Philadelphia.
Watch the Cardinals Live pregame and postgame shows before and after every St. Louis Cardinals game on FOX Sports Midwest.

The Cardinals recorded four homers in that game, including their 14th pinch-hit blast of the year by Jeremy Hazelbaker in the eighth inning. That tied the all-time MLB record and capped a 6-3 road trip that gave St. Louis (66-57) a 1 1/2-game lead over Miami for the NL's second wild-card spot.
However, the Cardinals play their next six games at home, where they are only 28-33 this year. That might provide a glimmer of hope for New York, which needs all the positives it can get at this point.
At 62-62, the defending NL champs are 4 1/2 games behind St. Louis and need at least a series win, if not a sweep. They are coming off a series split in San Francisco, thanks to a 2-0 win Sunday night.
"If you're going to win, your good players have to play good. We ride those guys," Mets manager Terry Collins said. "Hopefully, this is the start of what we want to do."
The series opener pits left-handers on the mound as the Cardinals trot out Jaime Garcia (10-8, 4.11 ERA) against Jonathon Niese (8-7, 5.30).
Garcia has won his last three starts, although he was propped up by the offense in an 8-5 decision on Aug. 16 in Houston, allowing five runs in five-plus innings. His only outing against New York earlier this year resulted in a 3-1 loss July 26 in the nightcap of a doubleheader.
Niese has faced St. Louis three times this season while pitching for Pittsburgh, going 1-1 and allowing 13 runs off 24 hits in 16 innings. He absorbed a 13-5 defeat Wednesday night at Arizona in his first start with the Mets.
In an appealing matchup Wednesday night, the Cardinals' Carlos Martinez (11-7, 3.24 ERA) faces Jacob deGrom (7-6, 2.73). Adam Wainwright (9-7, 4.71) will pitch Thursday night's series finale for St. Louis against a starter to be determined, as Steven Matz will skip his turn after being diagnosed with a left shoulder strain on Monday.
---
---