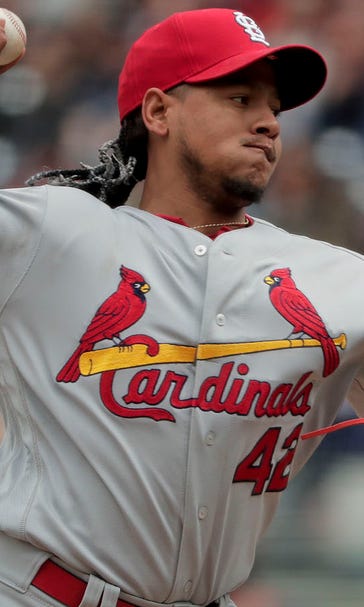 Cardinals hope much-needed win streak carries into Milwaukee
April 20, 2017
Carlos Martinez leads the National League with 24 strikeouts but has been a victim of St. Louis' punchless offense.
The Milwaukee Brewers opened some eyes during the past week, winning six games on an early-season, nine-game road trip that included a victory and two near misses against the defending World Series champion Chicago Cubs at Wrigley Field.

Now, they'll try to keep that momentum going starting Thursday, when the St. Louis Cardinals come to town to kick off a four-game series at Miller Park.

The Brewers have been a bit of a feast-or-famine bunch this year. Sluggers such as veteran Ryan Braun and newcomer Eric Thames have punished opposing pitchers but other key contributors, notably leadoff batter Jonathan Villar and center fielder Keon Broxton, are trying to heat up after cold starts to the season.

"I know they're going to play, and I know they're going to play through it," manager Craig Counsell said. "And that's to say there (will not) be a time where the best way through it is to sit for a couple of days and do some work. That's part of growing, too. But Keon or Johnny Villar or whomever, the guys who are not quite on it yet, they need to be out there. They need to be with us, trying to figure it out."

Since taking over as Milwaukee's manager, Counsell has extolled the virtue of learning from failure, so he plans to leave both players in the starting lineup for the time being.

Snapping out of their funks Thursday won't be easy as the Cardinals send Carlos Martinez to the mound. The right-hander is 4-1 with a 1.36 ERA and 66 strikeouts in 59 2/3 innings over 18 career appearances (eight starts) against Milwaukee.

He's 0-2 this season but has posted a 3.57 ERA in his three starts. Martinez leads the National League with 24 strikeouts but has been a victim of St. Louis' punchless offense, which is tied for last in the National League in runs scored (48), last in hits (93) and total bases (161) and second-to-last in batting average (.210).

The Cardinals showed signs of life this week, sweeping a three-game set from the Pirates -- all by 2-1 scores. And while their offense still struggled to produce, St. Louis' starting pitchers kept the team in games by allowing two runs over 20 innings.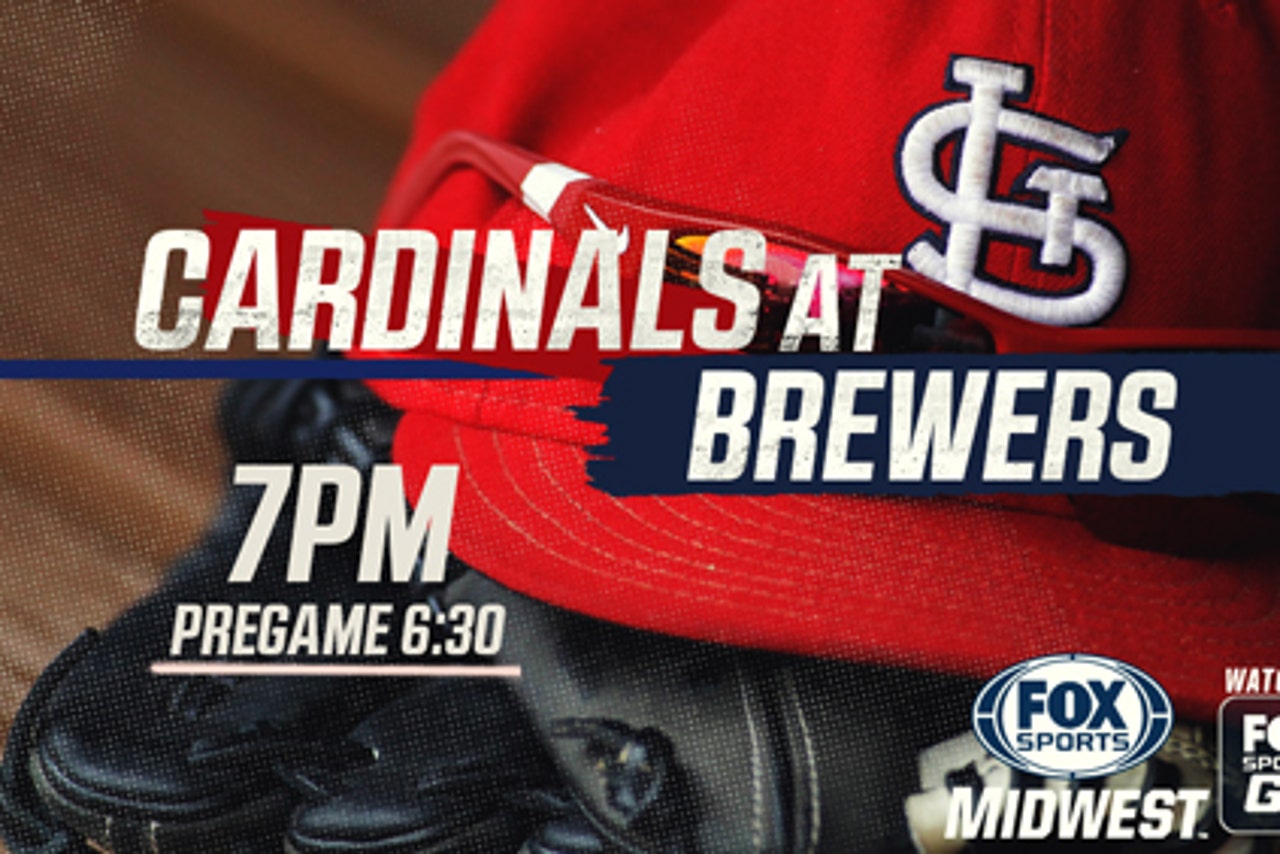 "That's where we should be starting this thing every day," Cardinals manager Mike Matheny said. "Wacha was terrific. We were short a couple of arms in our bullpen and he got us to the seventh inning. We're seeing him using the slower stuff more to go with the fastball, making the cutter and curve weapons."

Milwaukee will counter with right-hander Zach Davies, himself trying to get into a groove after emerging as the team's most consistent starter a year ago. Davies is 0-2 with an 8.79 ERA through his first three games this season.

Those numbers are similar to his start a year ago, when he went 0-3 with an 8.78 ERA through his first three starts but went 11-4 with a 3.54 ERA over his final 25 outings.

"I have to be better," Davies said.

He has performed well against St. Louis: 1-0 with a 1.66 ERA in three starts.

The Cardinals have dominated their NL Central rivals of late, winning 61 of the last 91 meetings with the Brewers and taking the season series in each of the last four seasons.
---
---