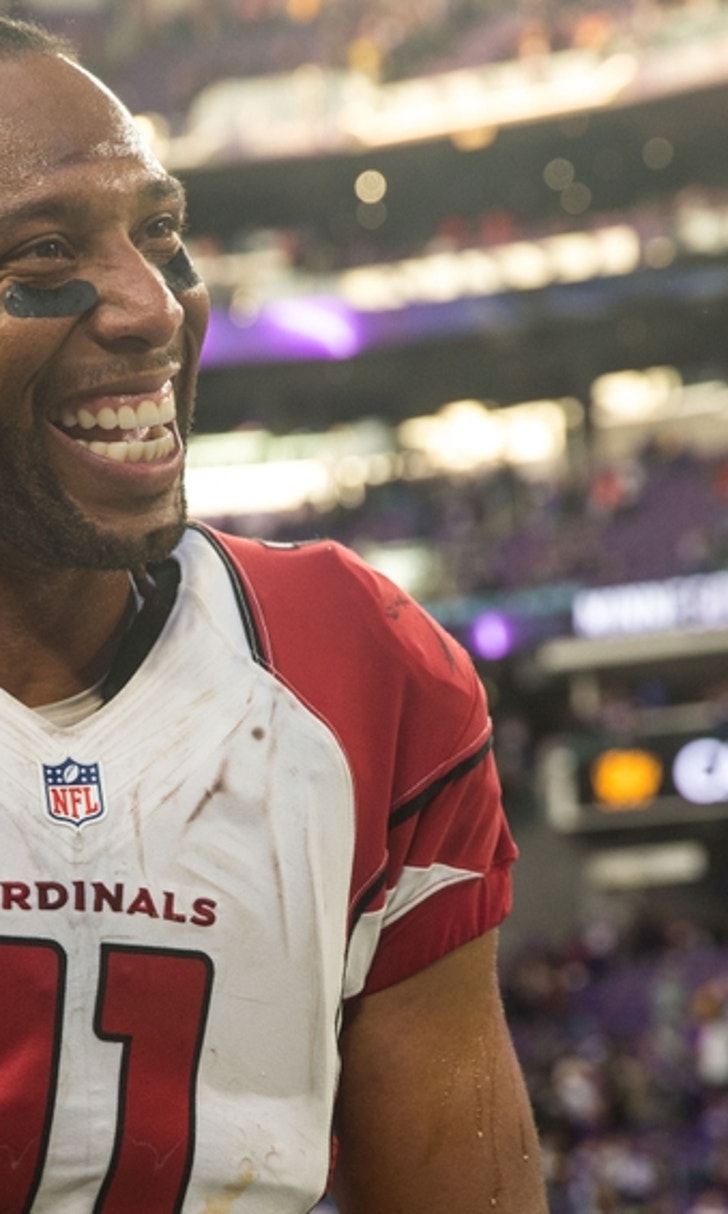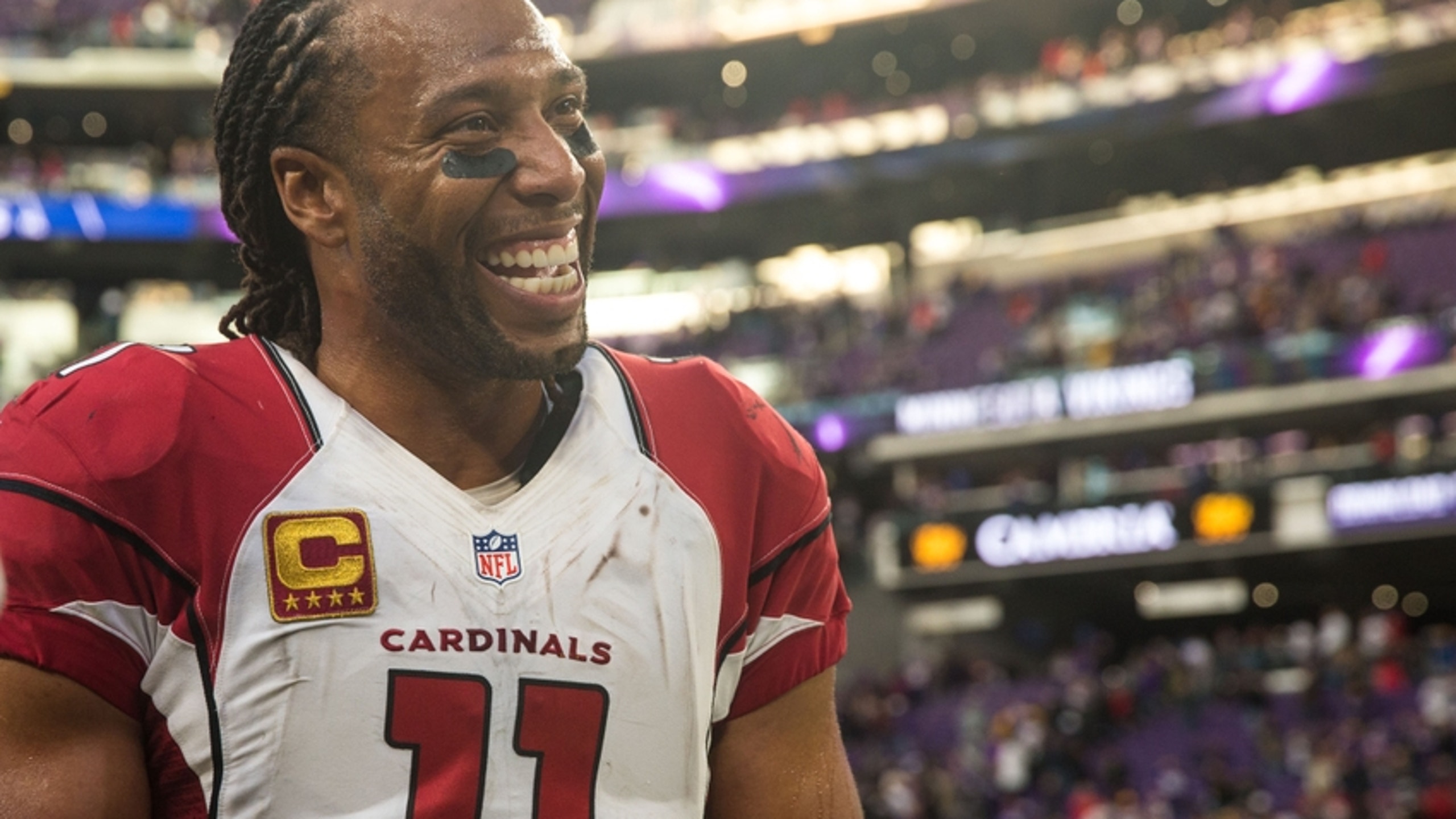 Cardinals' Fitzgerald chosen as finalist for Walter Payton Man of Year Award
January 23, 2017
Larry Fitzgerald, Giants quarterback Eli Manning and Panthers tight end Greg Olsen are the three finalists for the Walter Payton NFL Man of the Year Award.
Cardinals wide receiver Larry Fitzgerald is one of three finalists for Walter Payton NFL Man of the Year Award.

Fitzgerald was also a finalist in 2012.

Joining Fitzgerald as this year's finalists are Giants quarterback Eli Manning and Panthers tight end Greg Olsen. The award, to be presented on Saturday, Feb. 4,  in Houston, site of Super Bowl LI, recognizes a player's community service and playing excellence.

"Larry, Eli and Greg are not only top-tier athletes, but also men of great character, integrity and generosity of spirit," NFL commissioner Roger Goodell said in announcing the finalists. "Their passion for community and helping others is having a positive impact on countless individuals and communities, and it's something we should all celebrate."

A total of $1 million will be donated in the name of the Walter Payton NFL Man of the Year, with $500,000 going to a charity of his choice and $500,000 supporting the expansion of Character Playbook across all NFL markets. The two other finalists will each receive a $125,000 donation to the charity of their choice and a $125,000 donation in their names to expand Character Playbook.

Last year's winner was wide receiver Anquan Boldin.

Fitzgerald, a 10-time Pro Bowl selection, led the NFL in 2016 with 107 receptions. He ranks third in NFL history in receptions (1,125), eighth in touchdown receptions (104) and ninth in receiving yards (14,389).

Off the field, his two foundations -- the Larry Fitzgerald First Down Fund and the Carol Fitzgerald Memorial Fund -- have been major forces in humanitarian causes.

Fitzgerald has donated hundreds of thousands of dollars to middle schools and high schools in Minneapolis and Phoenix to help fund books, science supplies, field trips and to help provide the latest technology to disadvantage youths who otherwise would not have access.

His First Down Fund helps support Phoenix Children's Hospital and the Phoenix Children's Hospital Rainbow Camp. He has done extensive work with the Starkey Hearing Foundation, helping fit hearing aids for those in need in Africa, and he has traveled to Ethiopia on on behalf of Oxfam America, helping work on irrigation systems and digging wells in local communities.

The Carol Fitzgerald Memorial Fund was established to honor his late mother, Carol, and Fitzgerald has become heavily involved in furthering breast cancer research. He has long served as a spokesman for the NFL's A Crucial Catch campaign, donating funds for each reception, TD reception and Cardinals victory during the month of October.
---
---