Cardinals call up Naval Academy graduate Mitch Harris
April 20, 2015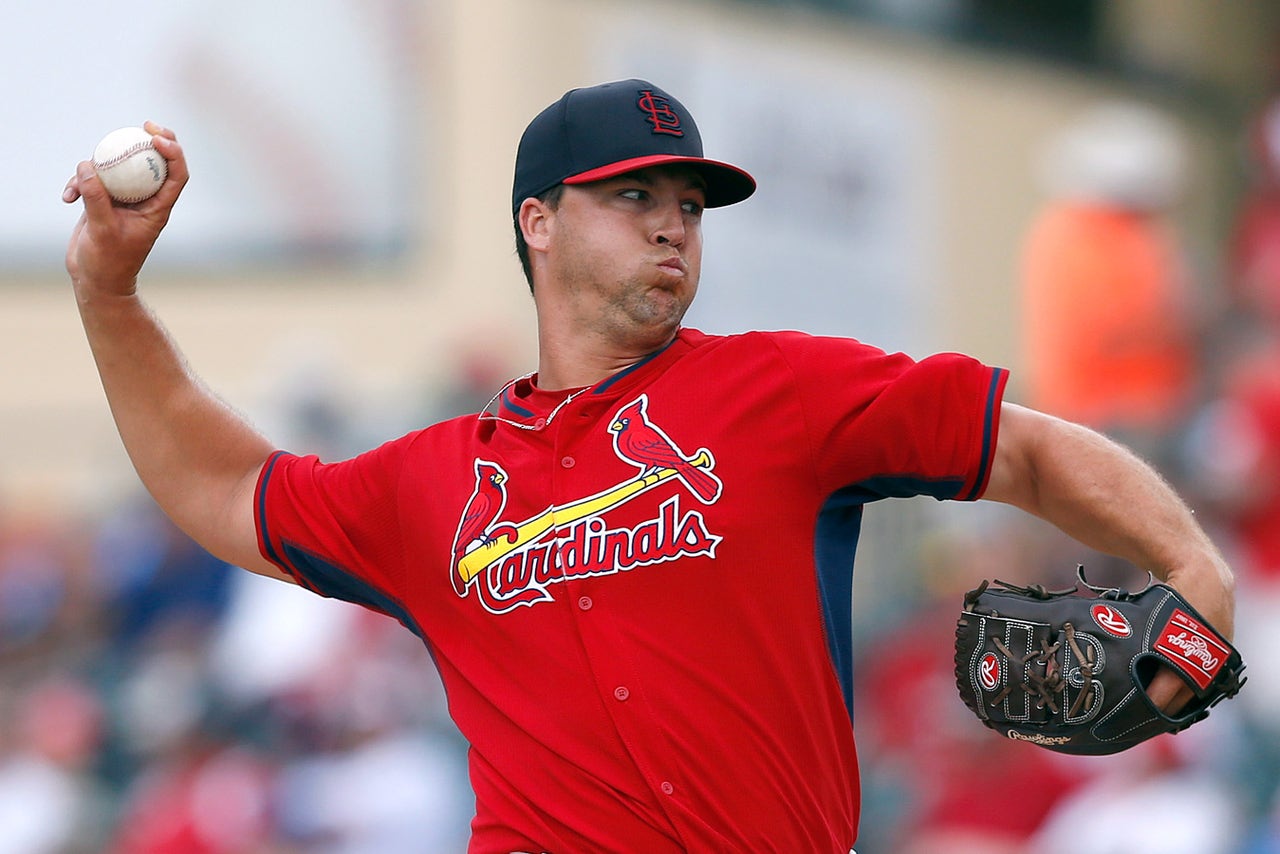 ST. LOUIS -- A 29-year-old Naval Academy graduate could make his Cardinals debut in the nation's capital.
The St. Louis Post-Dispatch reported that right-hander Mitch Harris got the call to join the big-league club Monday night, shortly after St. Louis put outfielder Peter Bourjos on three-day paternity leave. Harris will give the Cardinals some depth in the bullpen as they begin a stretch of 20 games in 20 days, starting at 6:05 p.m. tomorrow with a three-game series at Washington.
If Harris makes his major league debut, he would be the first Navy grad to do so since 1921, when Nemo Gaines became the only Midshipman to ever make it to the show. Although St. Louis drafted Harris in the 13th round in 2008, he was unable to pitch in the pros until 2013 while serving five years in Russia, the Persian Gulf and South America as a weapons officer.
He moved up the ranks quickly thanks to a 0.81 ERA for the State College Spikes, the Cardinals' short season A affiliate. After spending most of 2014 in Double A Springfield, Harris started this year in Triple A Memphis and has a 2.45 ERA with two saves in 3 2/3 innings.
Most of the team's relievers should be well rested after a day off following Sunday's 2-1 win over Cincinnati, when Adam Wainwright threw eight strong innings before Jordan Walden earned his first save of the season. Matheny said afterward it was a much-needed break for regular closer Trevor Rosenthal, and Seth Maness also would not have been available thanks to a heavy recent workload. 
You can follow Luke Thompson on Twitter at @FS_LukeT or email him at lukegthompson87@gmail.com.
---