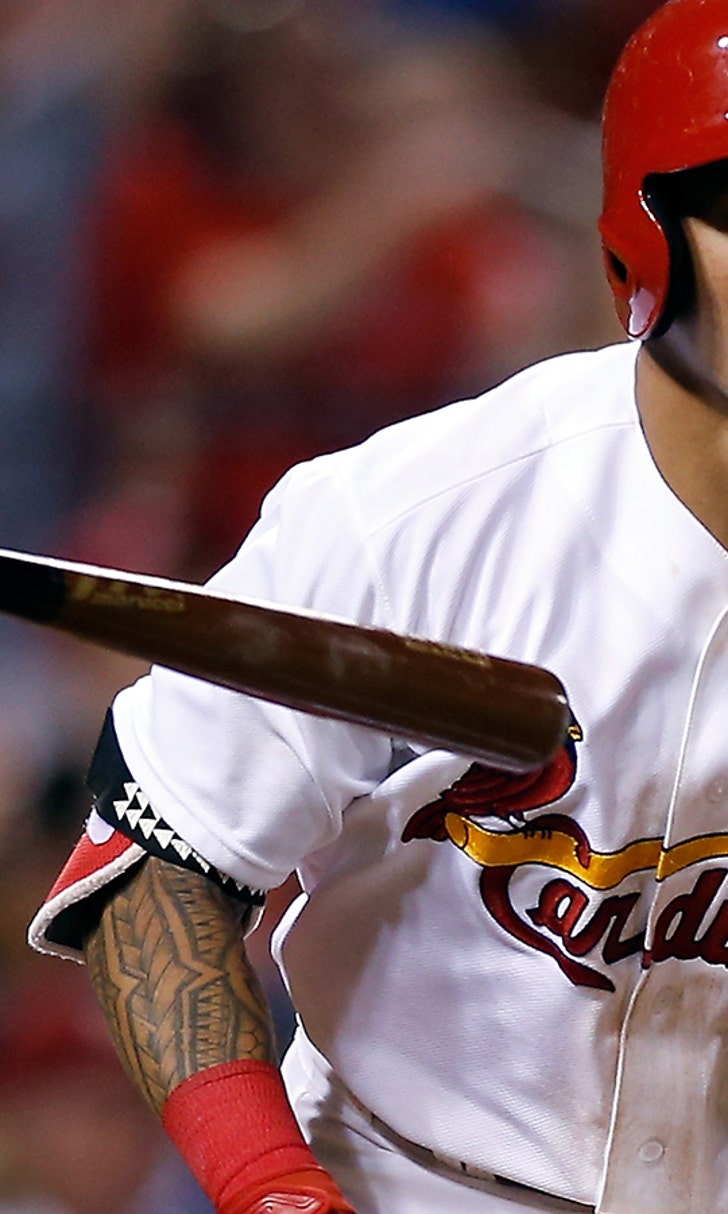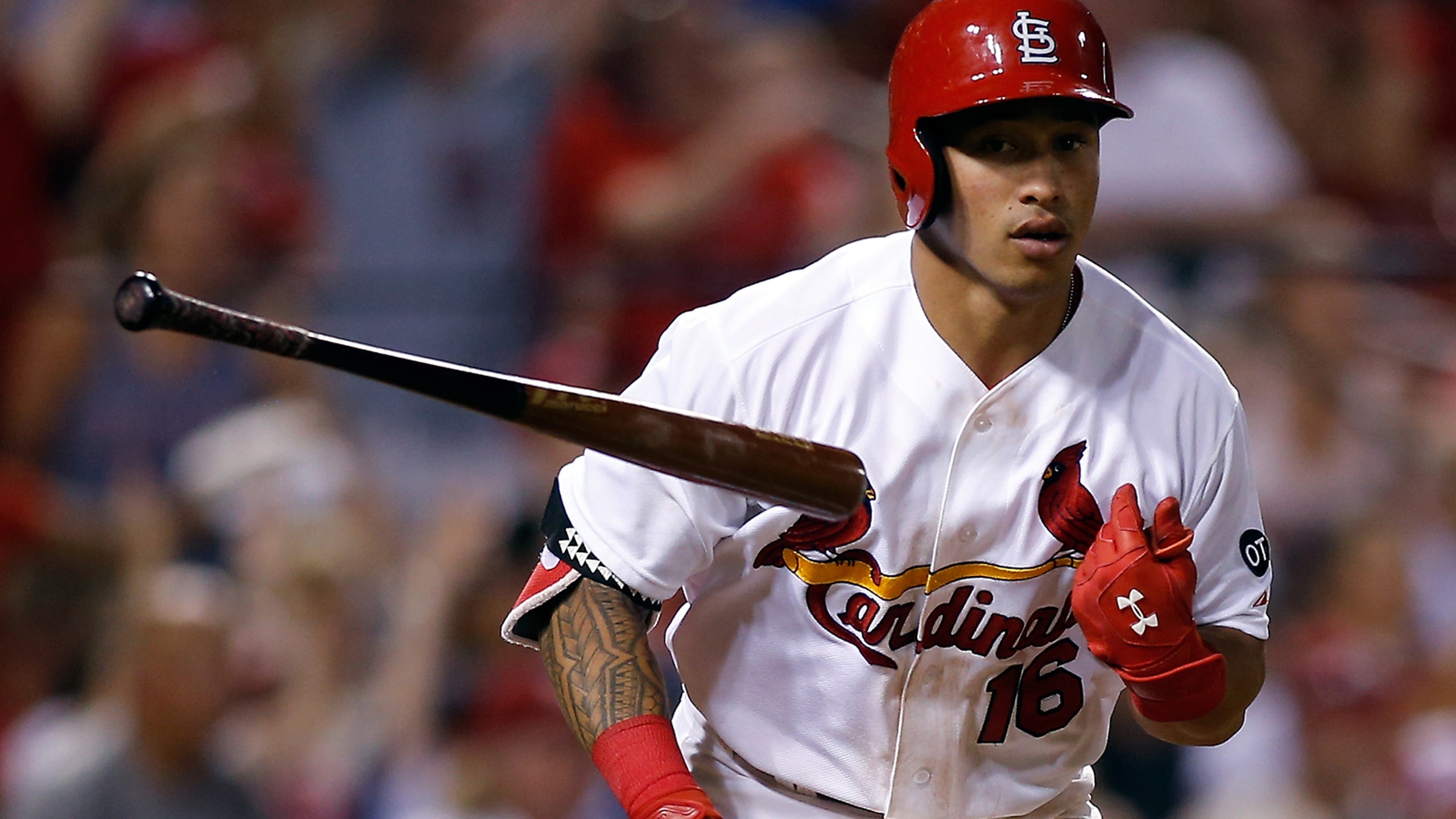 Cardinals begin four-game set with Rockies in search of offense
BY foxsports • July 30, 2015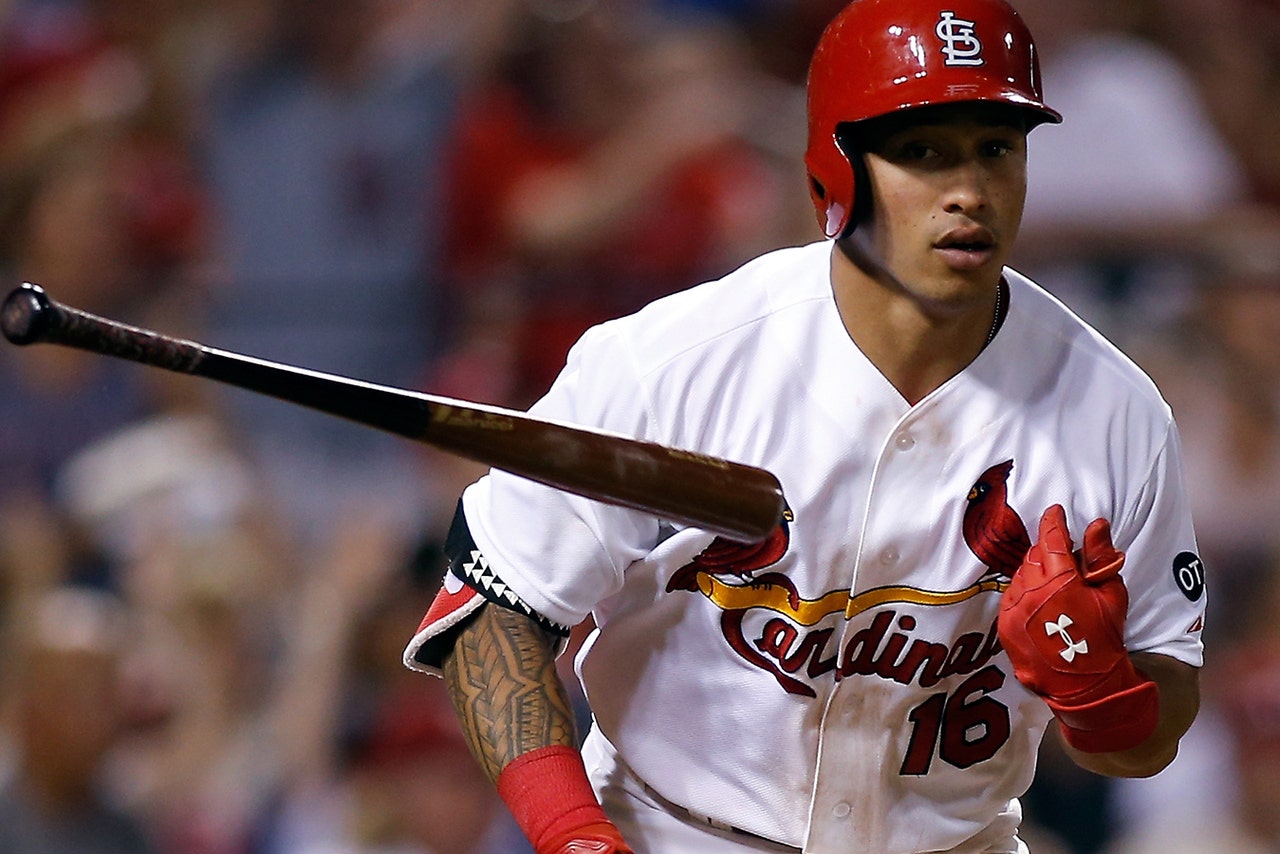 The St. Louis Cardinals have enjoyed their most success at home in more than half a century this season, though they've been stalled by recent hiccups.
Carlos Martinez seems like a good bet to get them back on track Thursday night against the Colorado Rockies, who have been abysmal away from Coors Field.
St. Louis (64-37) owns baseball's best record and its home mark of 37-15 would be its second best over a full season behind a 58-21 record from 1943. The Cardinals, though, have been shut out in two straight for the second time this season, dropping back-to-back games to Cincinnati while totaling eight hits.
"This is a team that will produce, can produce at times," manager Mike Matheny said. "It just didn't come as easy and we got to figure out a way to get it done and just haven't been able to get it done the last couple of nights."
The offense could be limited with Matt Holliday set to be re-evaluated after leaving Wednesday's game with a strained right quad -- the same injury that saw him miss 31 games earlier this season. Holliday is a .397 hitter against his former team with 11 homers and 35 RBIs.
That makes Thursday's trade for Cleveland's Brandon Moss all the more timely. Moss, acquired for minor league pitcher Rob Kaminsky, gives the Cardinals a desperately needed power hitter and outfielder.
Moss had 15 homers and 50 RBIs in 94 games for the Indians.
Martinez's 1.13 ERA since May 20 is the best among pitchers with at least 10 starts in that span. He threw a career-best eight innings in Saturday's 1-0 win over Atlanta and has allowed only four runs over his last 32 innings.
One of the keys to Martinez's success has been his stinginess with runners on base. While Martinez's 1.23 WHIP isn't elite -- major league leader is Zack Greinke at 0.83 -- he's limiting opponents to a .122 batting average with runners in scoring position. Opponents have gone 1 for 23 in those situations over his last five games.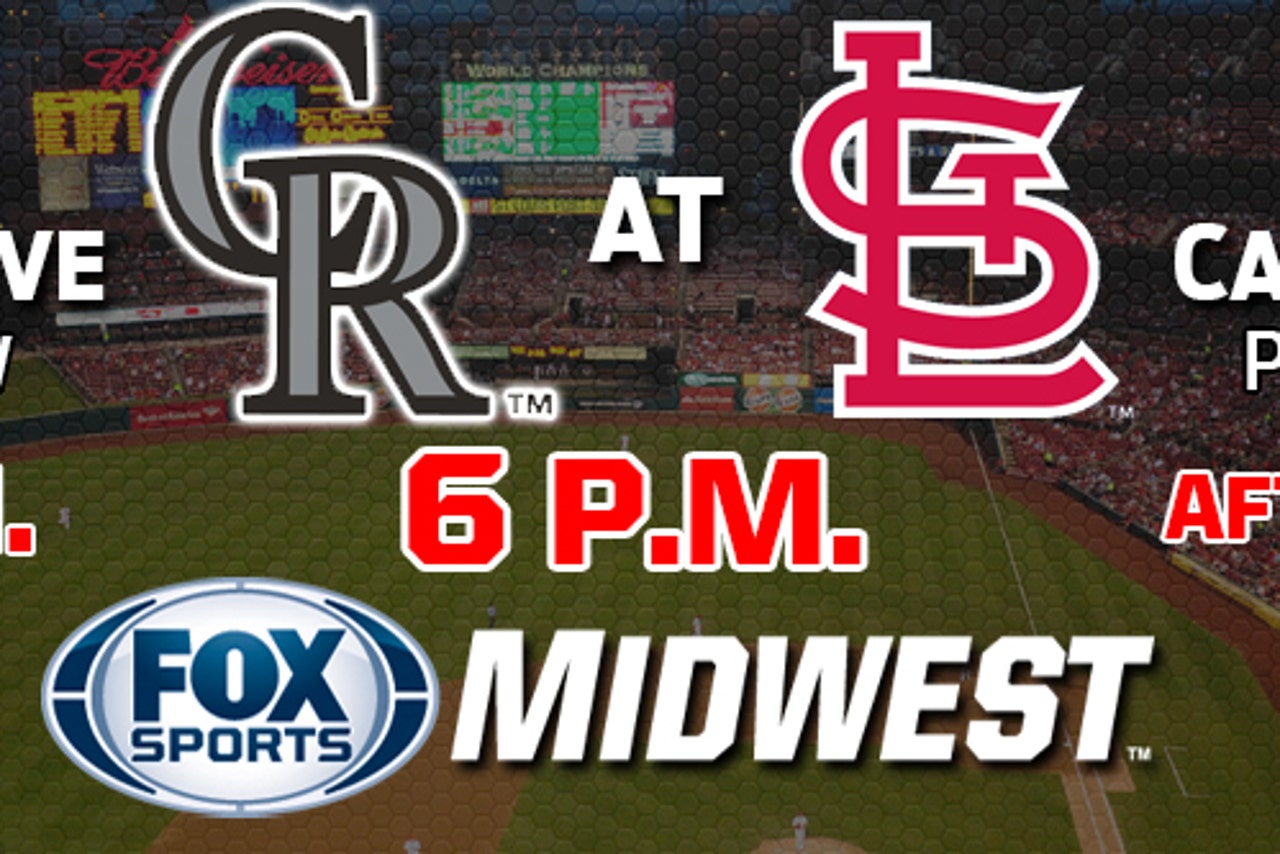 Colorado is 19 for 91 (.209) with runners in scoring position over its past 12 road contests.
Martinez (11-4, 2.34 ERA) pitched in the Cardinals' win when they dropped two of three in Denver from June 8-10. He gave up a Ben Paulsen two-run homer while working 6 1/3 innings in a 4-2 victory in the finale.
The Rockies' 3-2 loss to the Chicago Cubs on Wednesday was their major league-worst 16th in their last 21 on the road. Colorado (43-56) is averaging 3.3 runs on the road in that span compared to 6.0 at home. The now-traded Troy Tulowitzki was the only qualifying player batting above .260 on the road during that stretch.
While the Rockies had 10 hits in their first game without Tulowitzki, a 7-2 victory Tuesday over the Cubs, they were limited to five and struck out 16 times in Wednesday's 3-2 loss. Jose Reyes was 1 for 3 and walked in his Colorado debut.
Carlos Gonzalez continued his hot stretch, hitting his 21st homer. He's batted .426 with 11 home runs and 24 RBIs over his last 17 contests and has hit .347 over his last 26 meetings with the Cardinals.
Chris Rusin (3-4, 4.13) had posted a 2.39 ERA in his previous five starts before having a tougher time in Saturday's 5-2 loss to the Reds, giving up four earned runs and 10 hits over five innings.
He won his only start against St. Louis, allowing seven hits over seven innings in a 3-0 road victory for the Cubs on Aug. 9, 2013. He also yielded one run over five innings of relief at Busch Stadium on April 12, 2014.
The Cardinals have won 23 of the last 33 meetings with Colorado.
---
---