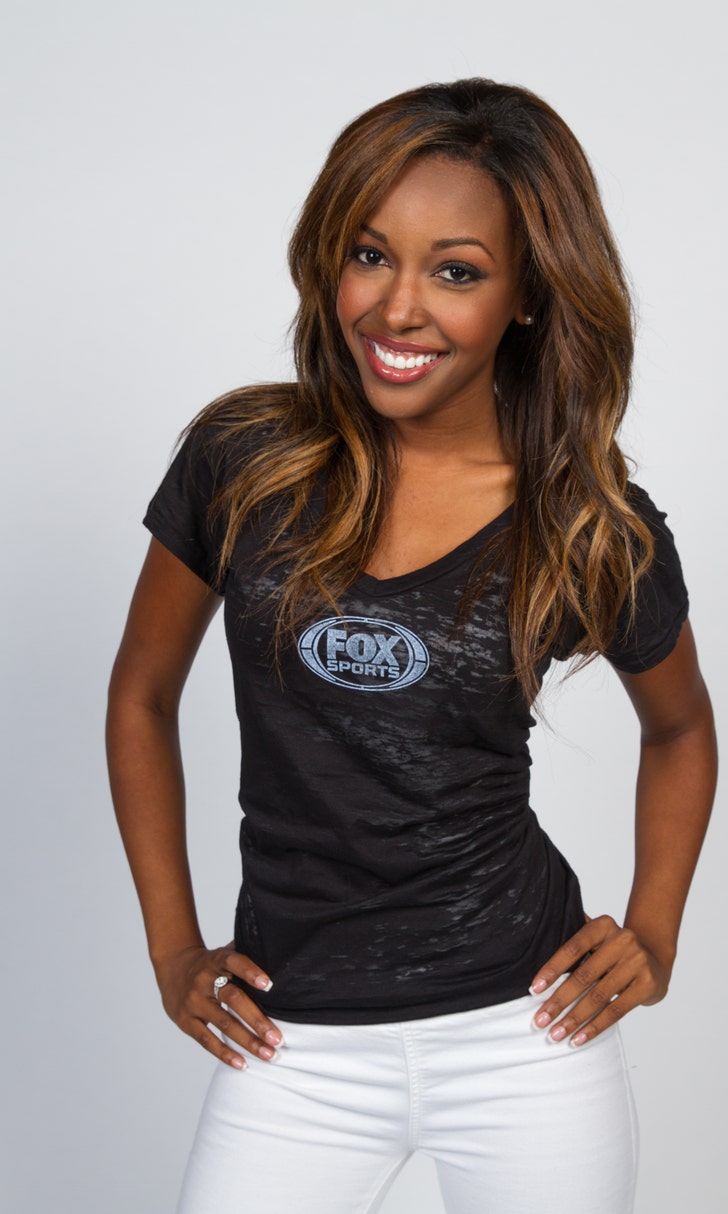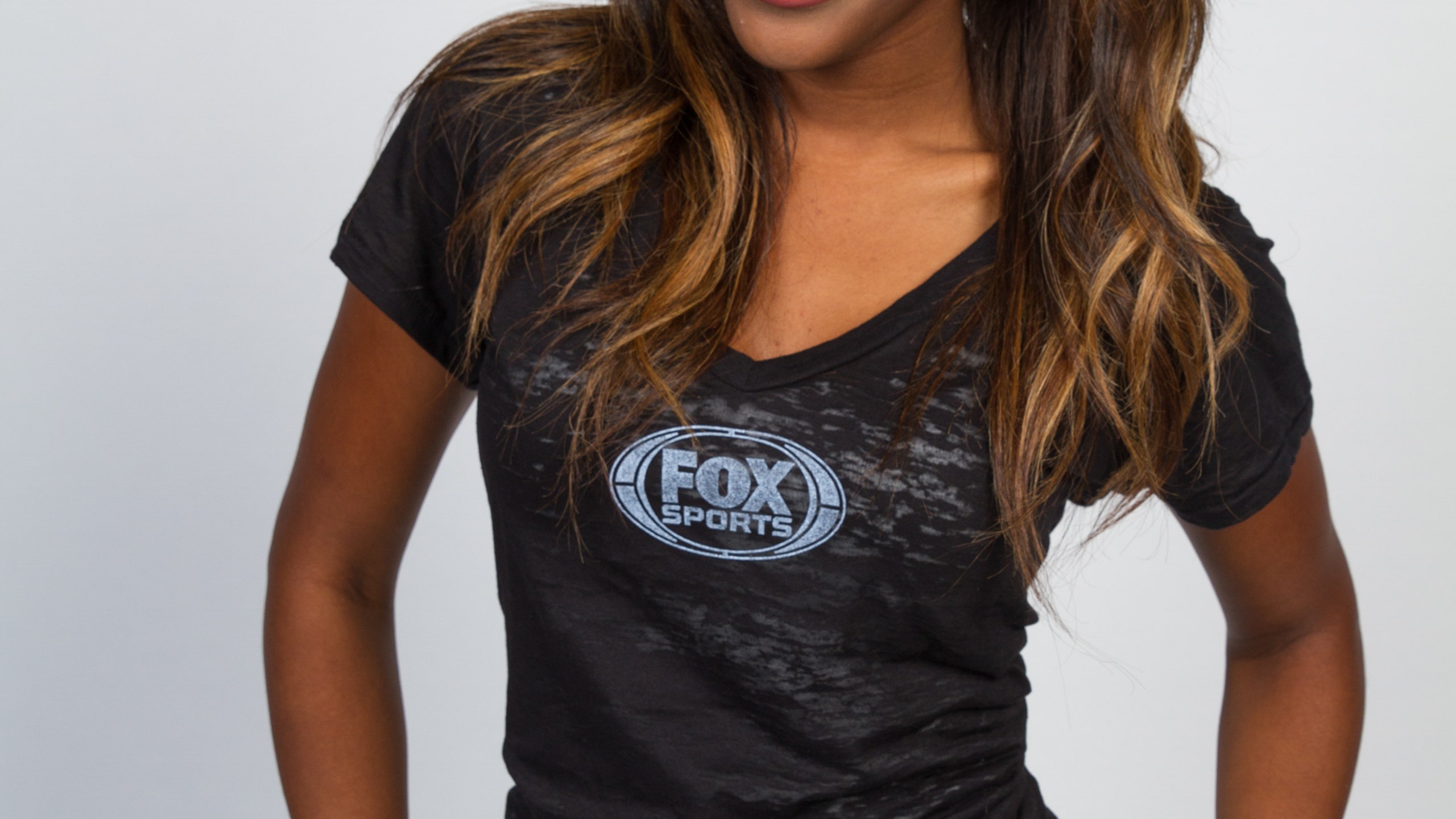 Canicka's Bio
BY foxsports • December 18, 2013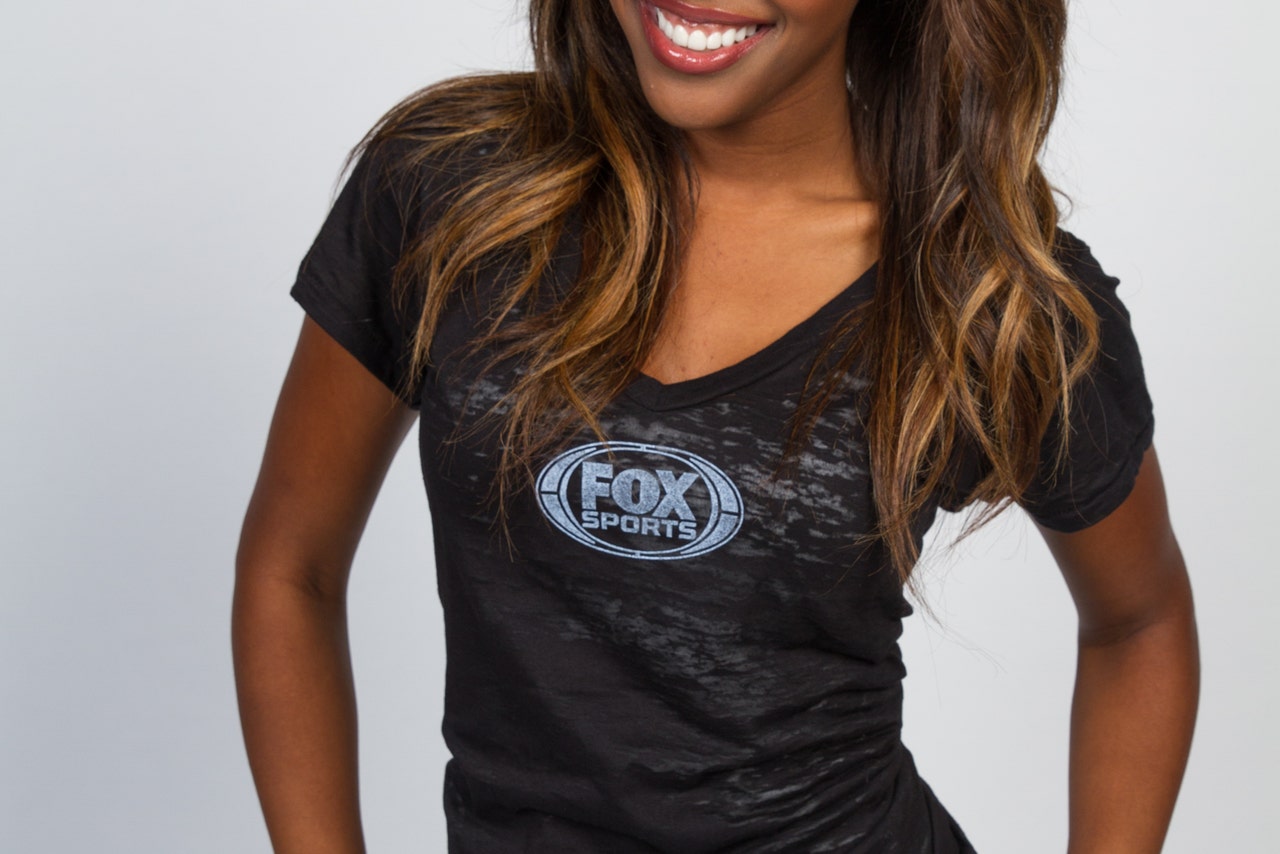 Name: Canicka
Nickname: Nicka, Neek, Neek Neek, Nicki
Where were you born: Norfolk, Va.
Hometown: Atlanta
High School: Riverwood High School
College: Georgia State University
Major: Broadcast Journalism Minor: Marketing
Tell us how you became a FOX Sports Girls: When I first learned of the FOX Sports Girl opportunity nearly two years ago, I immediately knew that this would be the perfect blend of my passion for sports and love of working in front of the camera. I remember going to our neighborhood ballpark to film my video. I worked on it into the wee hours of the night and submitted it early the next morning. I wanted to make sure that I demonstrated how much athletics mean to me, and how excited I was for the opportunity. I eagerly created a tape about being a hometown girl, my love for sports and commitment to our local teams. I still have my submission tape and watch it often. After several rounds of interviews, I learned that I was selected. Since then, my life has never been the same! I feel so fortunate to be able to talk with and represent sports fans every single day.
What has been your favorite experience as a FOX Sports Girl? This has honestly been the best two years of my life. If I have to narrow it down to just one, it would be visiting Fort Campbell and spending time with the Soldiers of the 101st Airborne Division (Air Assault). I participated in agility training, ate with them, and experienced a day in the life of a US soldier. 5:00 am physical training (PT), breakfast, rappelled down a 40 foot wall, and I even received a certificate from the Air Assault Division for my completion. I have it framed at my house. It opened my eyes and exposed me to how hard our men and women of service train and execute for us each and every day. It is truly incredible what they do. A true highlight was meeting a couple of soldiers from Georgia.
I also really cherish the time that we get to spend with the children participating in After-School All-Stars, a non-profit in Atlanta. They are our future leaders and I love having the opportunity to watch them mature, talk with them about their goals and encourage them to follow their dreams.
What is your favorite sports memory? I was a gymnast as a young girl; so it would have to be witnessing the Magnificent 7 take team Gold at the 96' Olympics right here in Atlanta. Can you believe that was 18 years ago? I was young, but remember all of the energy and excitement happening in the city. I'm reminded of how much it meant to me and to our city each time I drive past the torch downtown.
For the ultimate sports fan, what are the three things you recommend them to experience in your city? These will be the last few years for a couple of our historic Atlanta sports arenas, so every true fan should go and visit them while they can! First, Turner Field to chop with Braves Country. 'Can't Stop the Chop.' You don't want to miss the fireworks after Friday night games! After that, make sure you pay a visit to the Georgia Dome to cheer on our Falcons before we get our new stadium in 2017.
The College Football Hall of Fame will be coming to Atlanta soon. I had an opportunity to visit the NASCAR Hall of Fame in Charlotte, so I am thrilled that Atlanta will be the place to view memorabilia and learn about the history of the sport at the collegiate level.
Who has been the greatest influence on you being a sports fan and why? My family. We are all active! I'm the youngest of three siblings, so I learned to compete from day one. We spent every weekend cheering each other on. I also have three nephews who are all-stars in their own right. I've been on a field, court, or in a gym multiple times a week my entire life and I became passionate and developed a love of sports from my family. I have a true respect for all athletes because I know how hard they work behind the scenes to achieve their goals.
If you could play any position/role on any team what would it be and why? Big things come in small packages, don't they? I'm pretty explosive, so I would be the point guard for the Atlanta Hawks. I'm coming for you Jeff Teague! I would love to take the ball down the court, and cross a few people over while I'm at it.
Girls are involved in many community and charitable initiatives. Please tell us about your experiences and if you have a favorite charity or group that you work with. I started as an Ambassador for the Women Sports Foundation's GoGirlGo! Program when I was in high school. I worked with champion female athletes to get girls active, build confidence and live healthier lifestyles. I have continued working with children during my time as a Fox Sports Girl. I played in the softball game with the one and only Chipper Jones through the Rally Foundation, supported Curing Childhood Cancer, Children's Healthcare of Atlanta and even ran a 5k to support the Susan G Komen Foundation.
The FOX Sports Girls participate in the annual Spring Training to the Troops trip. What ties to the military do you have? I have very close ties to our military. My grandfather was a builder of the first Alaskan Highway while he served in the US Army. I also have an Uncle and Aunt who served as Master Sergeants in the Air Force, two great uncles who served in the army. Many cousins who served in the army, and one who served as a Lieutenant Chaplain in the US Navy. I have a friend who just concluded serving in Afghanistan for 7 years and one of my closest friends is stationed in Italy now. I am so thankful for the brave men and women who serve our country and protect our freedom.
First game you ever attended? The first game that I ever attended was a Braves game when I was 8 years old. I can clearly remember cheering for Chipper Jones and wearing No. 10! It made it even more special to be able to attend Chipper's retirement ceremony last year.
Who is your favorite person to follow on social media and why? Laila Ali. She's a champ in all aspects of her life. She shares inspirational quotes, health and beauty tips, and is an amazing cook. She does it all, but remembers to put family first.
Are you superstitious? If so, what are some of your pre-game/during the game rituals? I'm not very superstitious, but I do love a great hype song!
What sports did you play growing up? I stayed active in team sports. I loved karate, youth softball, and took swimming lessons. I was also a cheerleader and danced competitively during high school.
What's your favorite sports rivalry? I'd have to say the Saints, or the "aints" and the Falcons. Both fans are passionate about our teams and we have a great time showing it!
What is your go-to super bowl dish? There's just something about nachos!! Once I start eating, I cannot stop. I'm also known for making sherbet ice cream punch and football-themed cupcakes for super bowl parties!
Do you have any sports events on your bucket list? I've been afforded so many amazing experiences as a FOX Sports Girl thus far, experiences that I could have only dreamed of. I would have to add a world series game, the world cup, Wimbledon and a boxing matchup to the list! A girl can only continue to dream!
What is your favorite sports movie? 'Karate Kid.' I remember playing this movie over and over until the tape no longer worked (remember VHS?) My mom bought it for me when I started taking Karate lessons! I always imagined that I was the "grasshopper" and used to do all of the moves while watching the movie.
What number would you wear if you played sports? I always go for No. 3 when I can. My sister, brother and I always call ourselves "3 peas in a pod", and I'm the third. No. 3 was also the number that Braves legend Dale Murphy wore, as well as Babe Ruth and Dale Earnhardt Sr. Three of my favorites.
What would your walk up song be? I love music. It's the soundtrack to our lives, and you know I had to represent my fellow ATLiens out there and keep it southern with OutKast "So Fresh & So Clean." I am cool, calm and collected before I grace the field.
Name the local sports heroes from your hometown. Hammerin' Hank Aaron, Chipper Jones, Dominique Wilkins, Dale Murphy, Tom Glavine, Greg Maddux, John Smotlz and Herschel Walker.
---