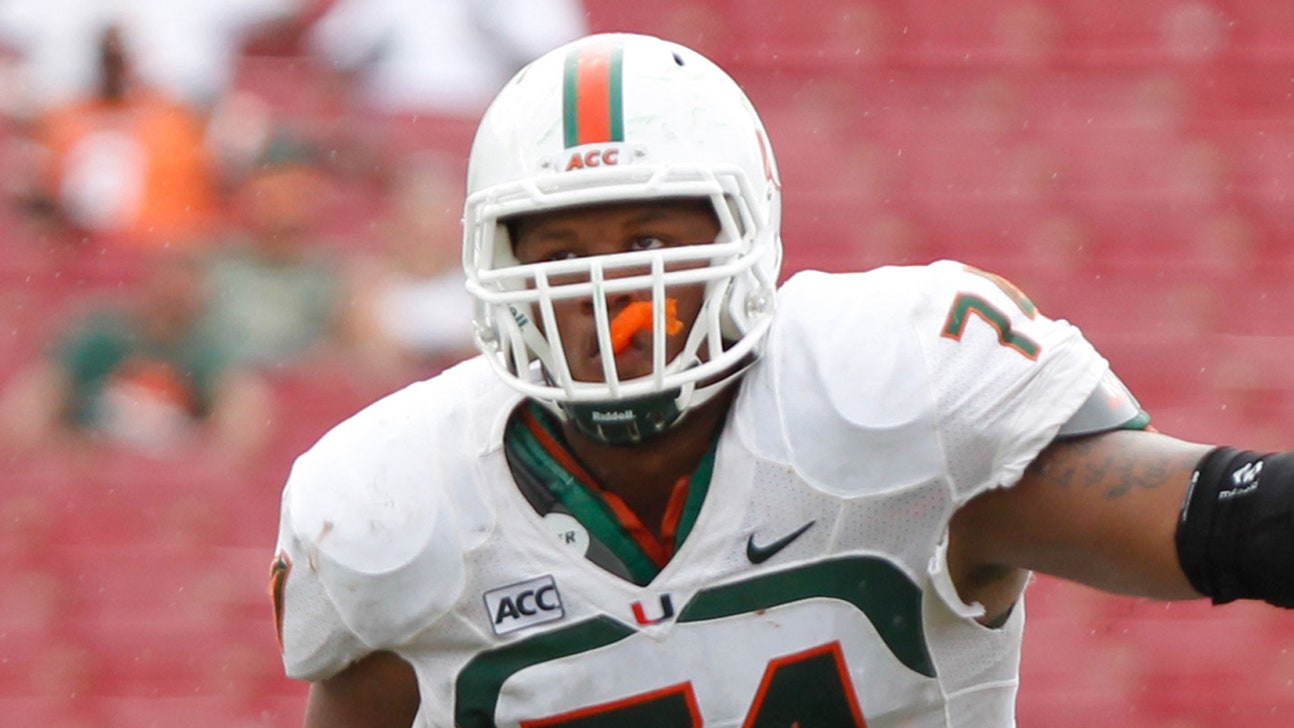 'Canes OT Flowers to miss UNC contest with knee injury
Published
Oct. 28, 2014 1:58 p.m. ET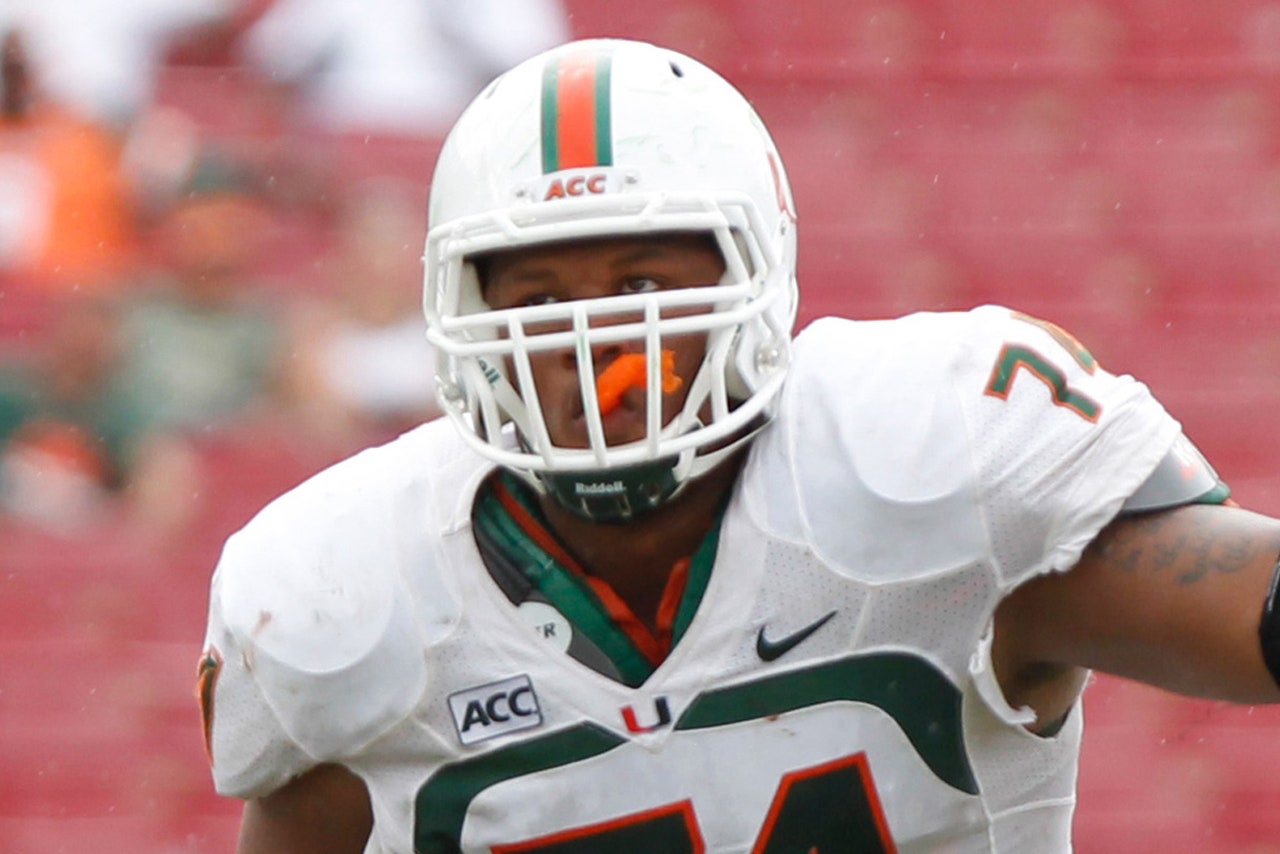 MIAMI -- An already depleted Miami Hurricanes offensive line took another hit Tuesday with news that junior left tackle Ereck Flowers reportedly sustained a knee injury.
Head coach Al Golden confirmed Flowers would not play this Saturday against North Carolina, but didn't know about his long-term status. 
"It's tough because we don't know -- doctor seems to think it was an old injury that just flared up," Golden said. "They're going to take a good look at it tomorrow and see what's up."
Flowers had started the past 21 games at left tackle for the Hurricanes, protecting the blind side for the quarterback. As a freshman he appeared in all 12 games as a right tackle.
The Hurricanes have already lost freshman Kc McDermott and sophomore Taylor Gadbois to lower-extremity injuries.
"Everything that Ereck has shown us in his leadership and effort we need him to push the other guys to be better," Golden said. "Hopefully those other guys -- Alex Gall and Trevor Darling and Sunny (Odogwu) and all those guys have learned from Ereck, and now they have a great opportunity. It's got to be next-man in mentality."
---