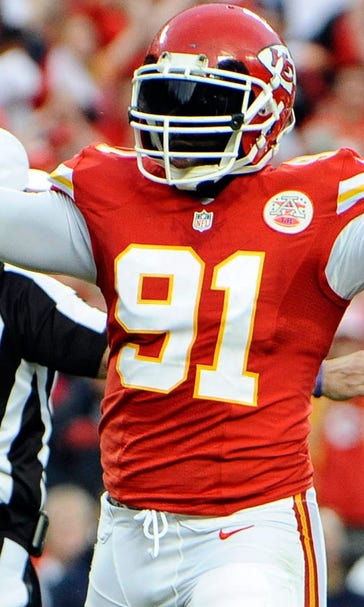 Can an opener be deemed a must-win? For these Chiefs, hell yes, it can
September 5, 2014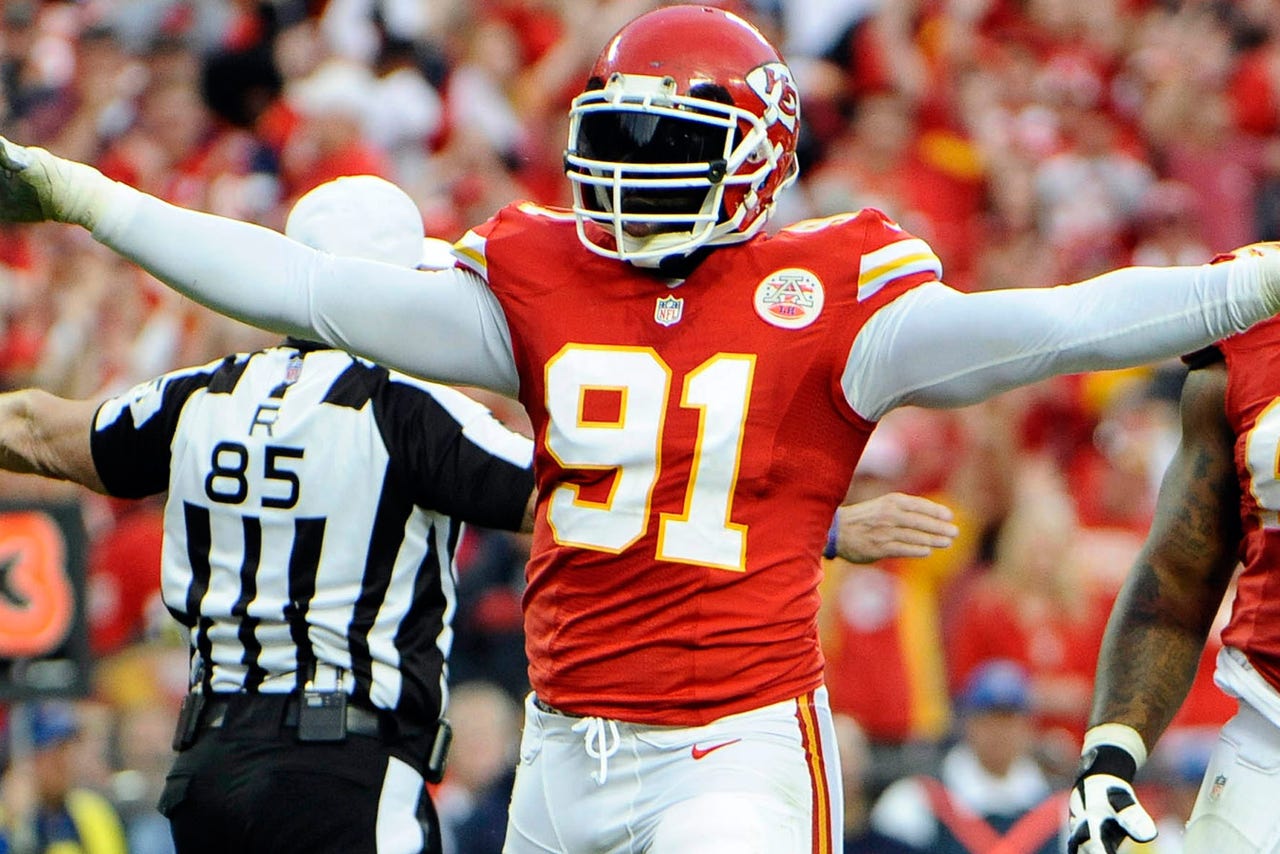 KANSAS CITY, Mo. -- From 1970 through 2011, 183 NFL teams opened a season with a record of 0-4.
Only one -- the 1992 San Diego Chargers -- wound up reaching the playoffs.
So, yeah. Big game. Big, big, big, big, big.
In the span of six weeks, one of the more presumably blase Week 1 tilts on the NFL slate -- a meeting of two old AFL pals, the Tennessee Titans visiting the Kansas City Chiefs at Arrowhead Stadium on Sunday -- has now become one of the opening weekend's more intriguing matchups.
What was once a put-it-in-pen-and-let's-get-ready-for-Peyton victory on everybody's refrigerator schedule is now an honest-to-gracious coin toss, even with Arrowhead's Red Sea trying to raise the collective tide for the hosts.
The Titans have a new coach (Ken Whisenhunt), a new defensive coordinator (Ray Horton), a new outlook and five former Chiefs in tow. The Andy Gang, meanwhile, finished August on a three-game preseason losing streak, trying to dodge one sinkhole after another. Their top receiver, Dwayne Bowe, was suspended for the opener because of a drug-related arrest last November. One of their best linemen, right tackle Donald Stephenson, was suspended for the first four contests because of performance-enhancers. The starting left guard (Jeff Allen) has been working at right tackle in Stephenson's absence. The first-team offense failed to register a touchdown in 16 preseason drives. The top player in the secondary (Eric Berry) missed most of the preseason recovering from a heel injury. The top player overall (Jamaal Charles) hurt his foot while carrying boxes from his dorm room in St. Joseph. One of the starting cornerbacks (Marcus Cooper) and an electrifying rookie return man (De'Anthony Thomas) are iffy to play after picking up knocks at practice this week.
Coach Andy Reid's top three options at wideout Sunday are Donnie Avery, Junior Hemingway and Frankie Hammond. For the last two weeks, general manager John Dorsey has effectively been hammering away at the roster the way the guys in the NASCAR pits do when a piece of frayed metal comes loose.
"The first game is going to set the tone (as far as) what we want to get done throughout the regular season," outside linebacker Tamba Hali told reporters this week. "This is the most important game on the schedule right now."
Damn straight.
Hey, it's a long road. The story at Labor Day is rarely the story at Thanksgiving, or even at Christmas. Or Martin Luther King Day, when only the strong survive. Last year's narrative -- from 9-0 and sacks and magic to the heartbreak at Indianapolis -- is reminder enough of that.
Of course, some one-and-ohs are larger than others. There's a long view in play here, because after Sunday, the rest of the first leg of the marathon runs through about eight circles of hell en route to the bye: Week 2, at Denver; Week 3, at Miami; Week 4, home to New England; Week 5, at San Francisco. Collective record in 2013: 45 up, 19 down.
"The bar has been set. We have to play at a high level," Hali told reporters. "These teams we are playing in the first five weeks will really determine how good this team is. We're really determined to see how good this team is."
They'll know soon enough. Last fall, the Chiefs' saltiest challenges -- namely, two with the Broncos and a home date with the Colts -- came on the back nine. This time, they open the slate at the deep end of the pool and have to swim their backsides back to safety.
"We did something last year that people didn't expect," Hali continued. "Now the schedule is in a position where we want to be able to do what we did last year and prove to the world that this is the team (the) coaches put together, and we're ready to go further than people can imagine."
Flip through our photo album of Chiefs cheerleaders.
In their defense, there's ... well, the defense, which hasn't been healthy in more than a month and can finally cut loose with Berry on the back end. The Chiefs got a punt blocked some three minutes in during Week 1 last year at Jacksonville, then shifted into fifth gear and, little by little, pounded the Jaguars to a powder. And Reid's teams have been strong out of the gate lately, having won seven of their last eight September contests. Big Red's career winning percentage in September is up to .588 (30-21), making it the second-most successful month on his NFL resume to December's .656 (42-22).
In fact, of Reid's 14 teams in Philly, only four came out of September with one W or fewer on their respective ledgers. That's the plus side. Here's the minus: Of that quartet, only one -- the 2003 Eagles -- rallied to reach the postseason. The average win total: 8.25 victories. Throw out the aforementioned '03 squad and its 12 wins, the victory count drops to seven on average.
So, yeah. Big game. Big, big, big, big, big.
"I don't think there's a statement we're trying to make," quarterback Alex Smith said, "other than getting to 1-0."
With this dance card, that might be statement enough.
You can follow Sean Keeler on Twitter at @SeanKeeler or email him at seanmkeeler@gmail.com.
---