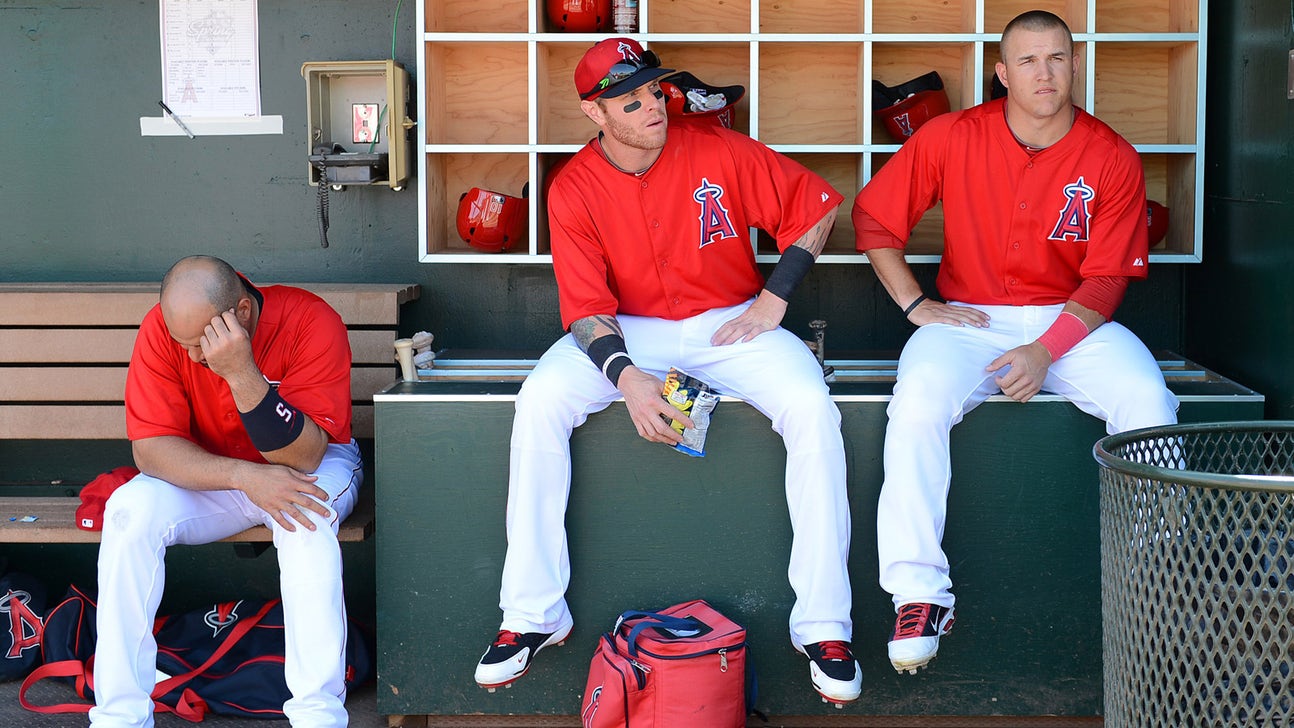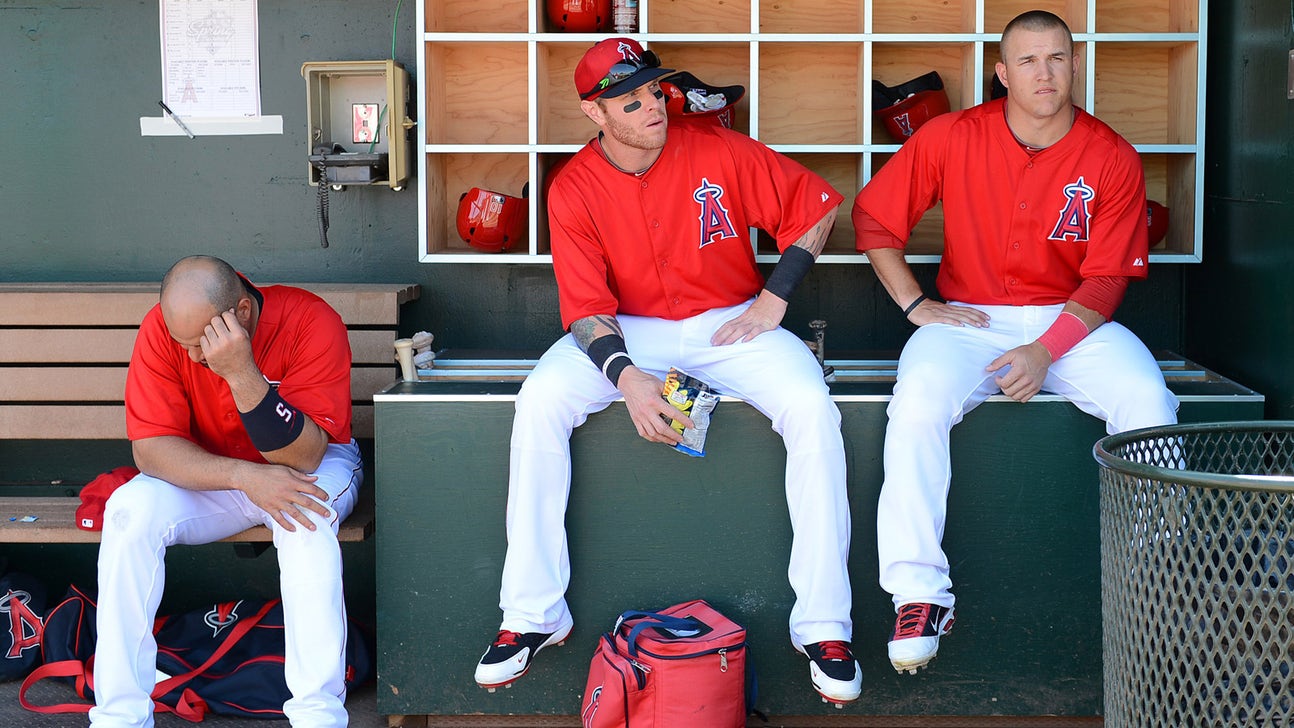 Cactus League preview: Los Angeles Angels
Published
Feb. 20, 2014 1:05 p.m. ET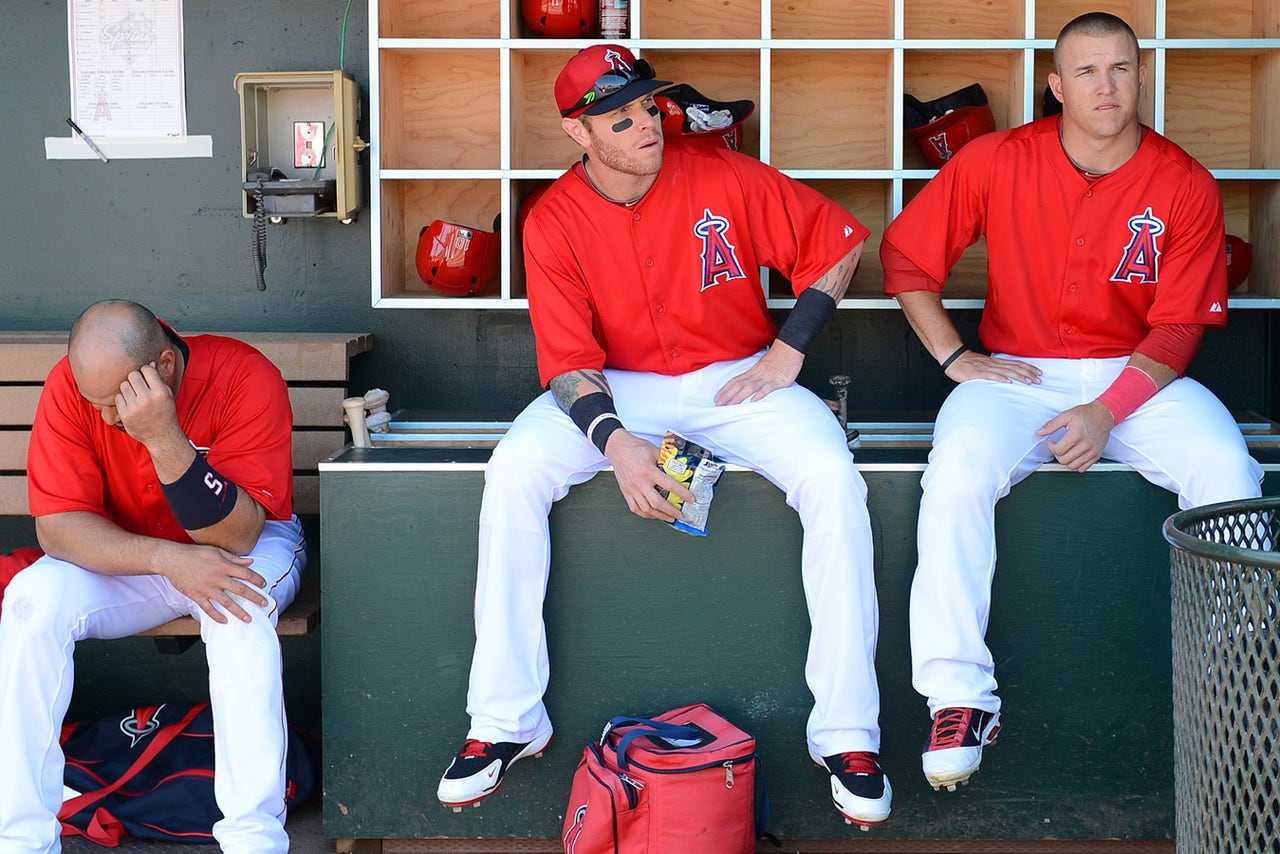 In what might have been a welcome change of pace, the Los Angeles Angels had one of baseball's quieter offseasons, forgoing a third straight high-profile winter.
Now, they return to Arizona for spring training without the high expectations that come with an offseason splash and are hoping to thrive under the radar -- relatively speaking -- in a stacked AL West.
After landing first baseman Albert Pujols and pitcher C.J. Wilson in 2012 and adding outfielder Josh Hamilton in 2013, the Angels came to camp with massive hype. The team had "won" both offseasons.
But they couldn't capitalize in the regular season. Last season marked the team's fourth straight without a playoff appearance. After a third-place AL West finish, it looked like there could be a change in leadership, but both manager Mike Scioscia and general manger Jerry Dipoto were retained.
Now, though, the pressure is on. Considering the money Angels owner Arte Moreno has invested, another losing season might spell serious change in Anaheim. The Angels, though, are still in good position to compete with Pujols, Wilson and Hamilton in the fold along with superstar Mike Trout and ace Jered Weaver.
Here's a look at what's in store for the Angels this spring and what to watch for in the Cactus League.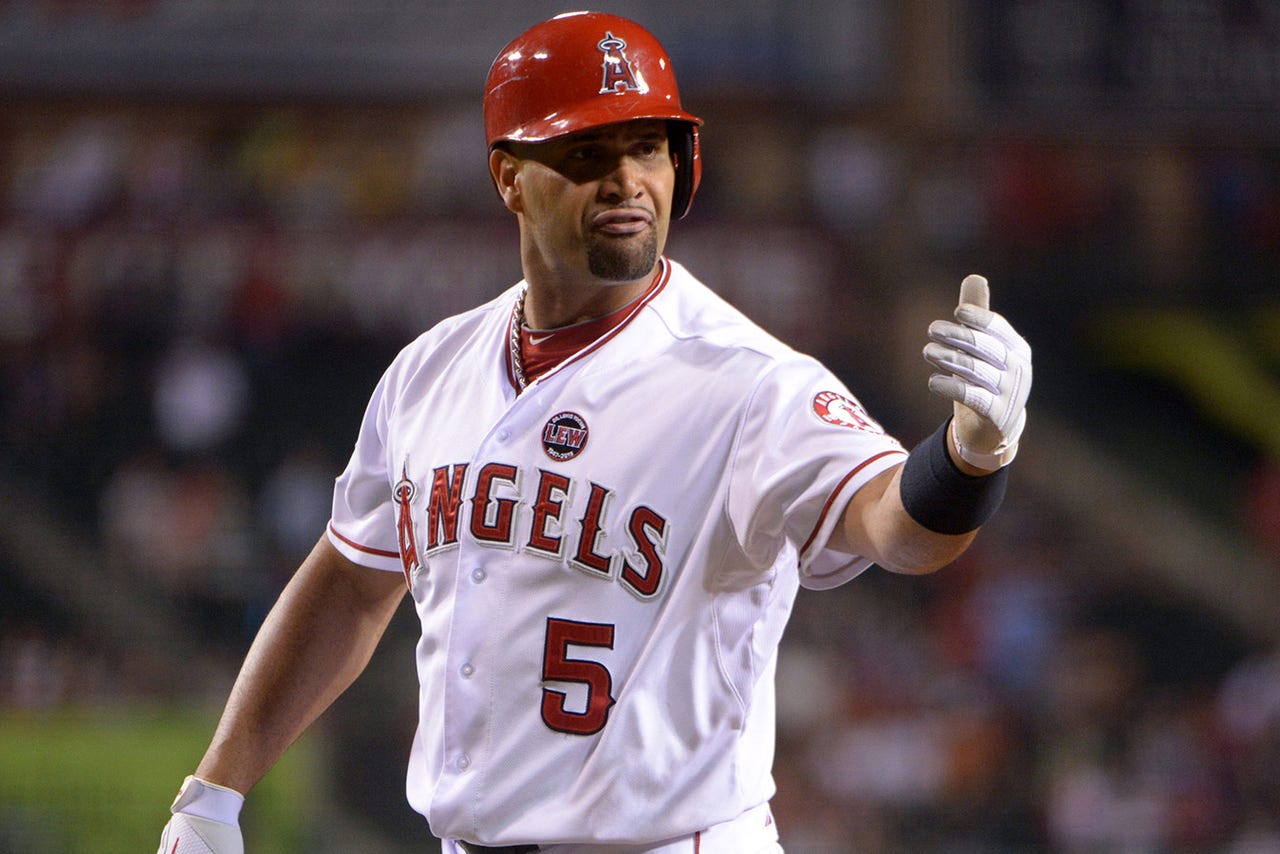 Albert Pujols, 34, was limited by injuries to 99 games last season and posted the worst numbers of his career.

Hope died quickly in Anaheim following a 9-17 April, and the Angels had a losing record from April 3 onward. While Mike Trout (97 RBI, 27 home runs) and Mark Trumbo (100 RBI, 34 home runs) had big seasons, Josh Hamilton performed below expectations (79 RBI, 21 home runs, .307 on-base percentage) and Albert Pujols was limited by injuries to 99 games. C.J. Wilson had a strong season, winning 17 games and posting a 3.39 ERA, but Jered Weaver won just 11 games in 24 starts. Between injuries and underwhelming performances, it was another dismal season that saw the Angels finish 78-84, well behind the A's and Rangers in the AL West.
-- Arrivals: 3B David Freese (trade with St. Louis), OF Raul Ibanez (free agent), IF John McDonald (free agent), 1B Carlos Pena (free agent), RP Fernando Salas (trade with St. Louis), SP Hector Santiago (trade with Chicago-AL), SP Tyler Skaggs (trade with Arizona), RP Joe Smith (free agent).
-- Departures: OF Peter Bourjos (traded), SP Tommy Hanson (free agent), 1B Mark Trumbo (traded), SP Jason Vargas (traded), SP Jerome Williams (free agent).
1) Will Pujols and Hamilton bounce back?
Limited to 99 games by a knee injury and plantar fasciitis, Albert Pujols posted the worst numbers of his career last season, the first of his career in which he did not receive a single MVP vote and his third straight without an All-Star appearance. Josh Hamilton, meanwhile, struggled in his first season with the team despite playing in more games (151) than he had since 2008. Hamilton posted his worst numbers since 2009 and missed out on an All-Star spot for the first time in six seasons. Pujols has said that he feels great physically and should have a clean slate to work with this spring, while Hamilton has added muscle and could benefit from working with new hitting coach Don Baylor. The Angels desperately need Hamilton and Pujols, 32 and 34 years old, respectively, to return to form this year if they are to reverse their recent fortunes.
2) What will the Angels get from David Freese?
Freese had such an underwhelming season in St. Louis last year, especially in the playoffs, that the Cardinals were willing to deal the hometown hero, a key player in their 2012 World Series title. The acquisition, which cost the Angels outfielder Peter Bourjos, was a risk but could pay off big time. Freese is only a year removed from an All-Star season in which he tallied 79 RBI and 20 home runs while posting a .372 on-base percentage. Still just 30 years old, Freese could very well return to his 2012 form with a healthy start to the season. Spring training should start to reveal exactly what the Angels got.
3) Who will fill out the rotation?
The Angels are set at the top of the rotation with Jered Weaver and C.J. Wilson, but gone are Jason Vargas, Jerome Williams and Tommy Hanson. They didn't land anyone in free agency either, so the last three rotation spots are up for grabs. Garrett Richards will likely fill a spot after making 17 starts last season, and newcomers Tyler Skaggs and Hector Santiago look to have the inside track for the other two spots. But Matt Shoemaker and Joe Blanton also will be in the mix.
Manager Mike Scioscia's seat was hot throughout last season, but he survived the offseason and enters 2014 with perhaps more pressure than any other manager in the league. Though he's highly regarded and is the league's longest-tenured manager, even Scioscia might not be immune to another slow start or a fifth straight season without a playoff appearance. The Angels will need to start fast and keep it up.
Raul Ibanez. The Angels took a chance on Ibanez, who turns 42 in June, but it's easy to see why. Last season, he tallied 65 RBI and 29 home runs in 124 games. Ibanez hasn't finished with fewer than 60 RBIs in season since 2001, but it's worth watching how long he can keep it up in his 40s.
Pitchers and catchers report Thursday, Feb. 13. Full squad reports Tuesday, Feb. 18. Games begin Feb. 28 at Tempe Diablo Stadium, 2200 W. Alameda Dr., Tempe. Visit www.angels.com for full schedule and tickets.
Follow Tyler Lockman on Twitter
---