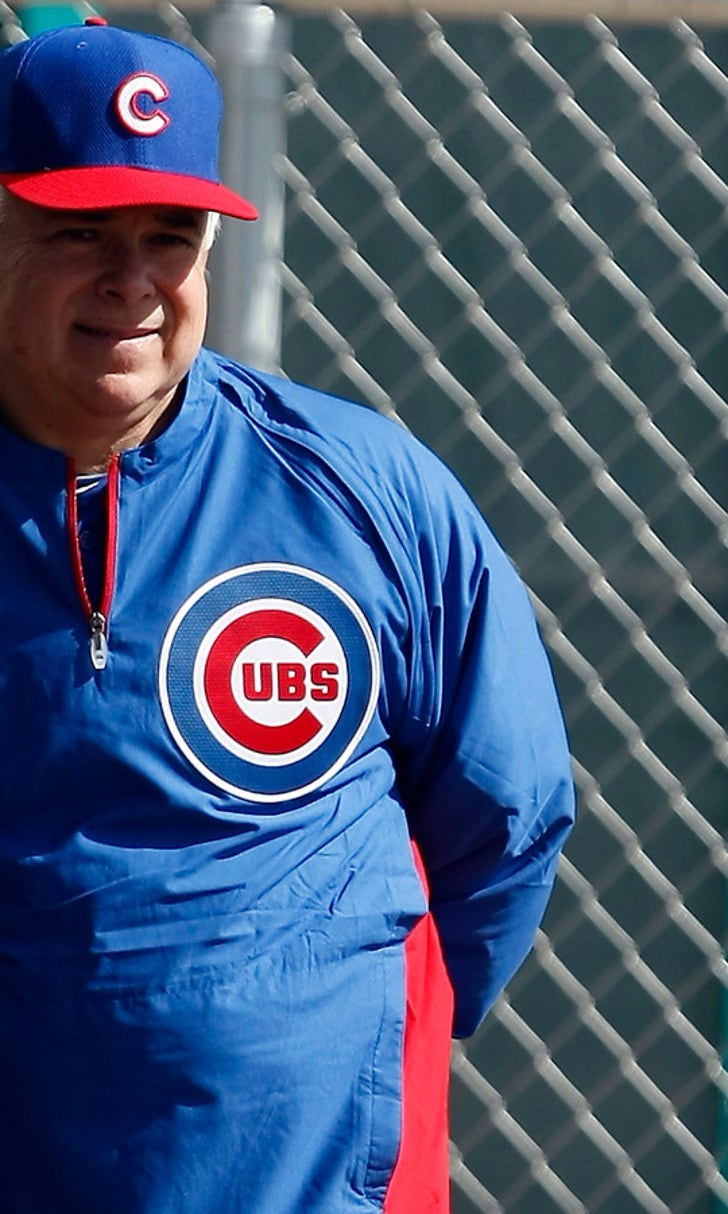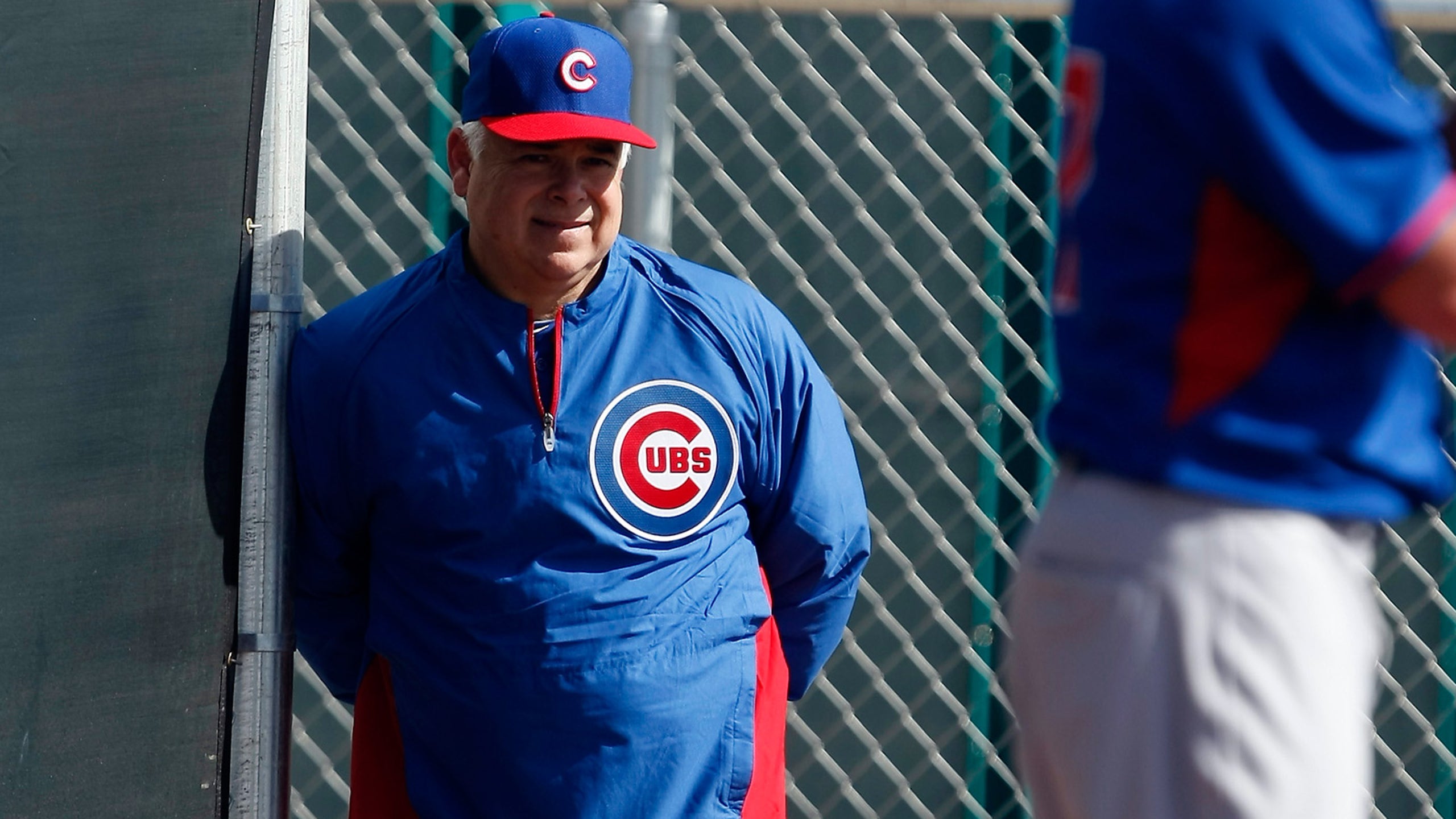 Cactus League preview: Chicago Cubs
BY foxsports • February 18, 2014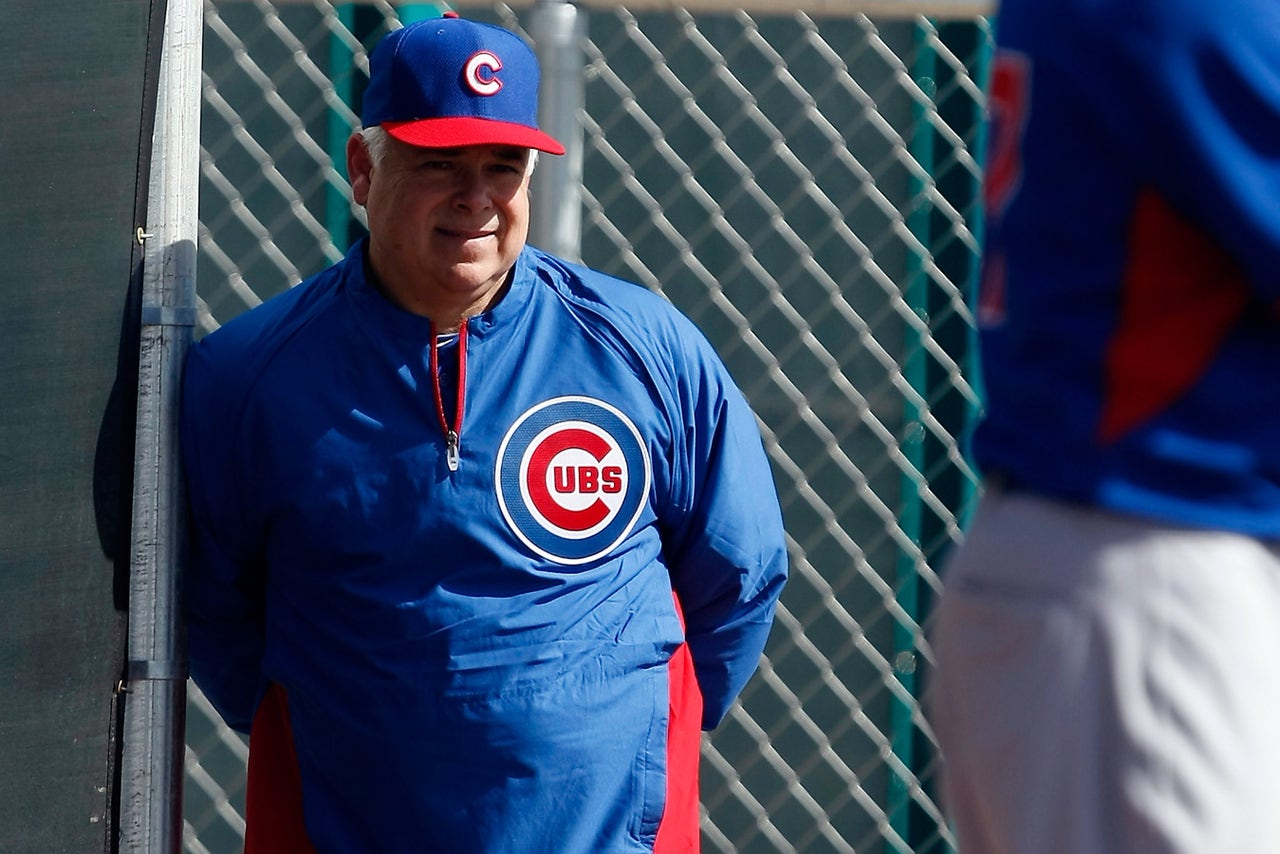 Another year, another season of waiting on the north side of Chicago.
The Cubs' ongoing rebuilding project produced another down season in 2013 and appears likely to do the same in 2014 as the Cubs return to Mesa for another spring training.
The Cubs might be the toast of the Cactus League this year, though, as they break in the league's newest park after moving out of HoHokam Stadium. The team will also have some of its top prospects -- all regarded among baseball's best at their respective positions -- on display via big league camp invites.
Whether any of the spring buzz carries over into the regular season, the Cubs' first under new manager Rick Renteria, will be another story. Across the board, prognosticators predict another losing season while building toward the point at which the kids -- foremost among them infielders Javier Baez and Kris Bryant and outfielder Jorge Soler -- are ready for the big leagues.
But at least until opening day, Cubs fans have a few things to enjoy and some hope to tide them over until better days arrive. Here's a look at what's in store for the team this spring and what to watch for in camp.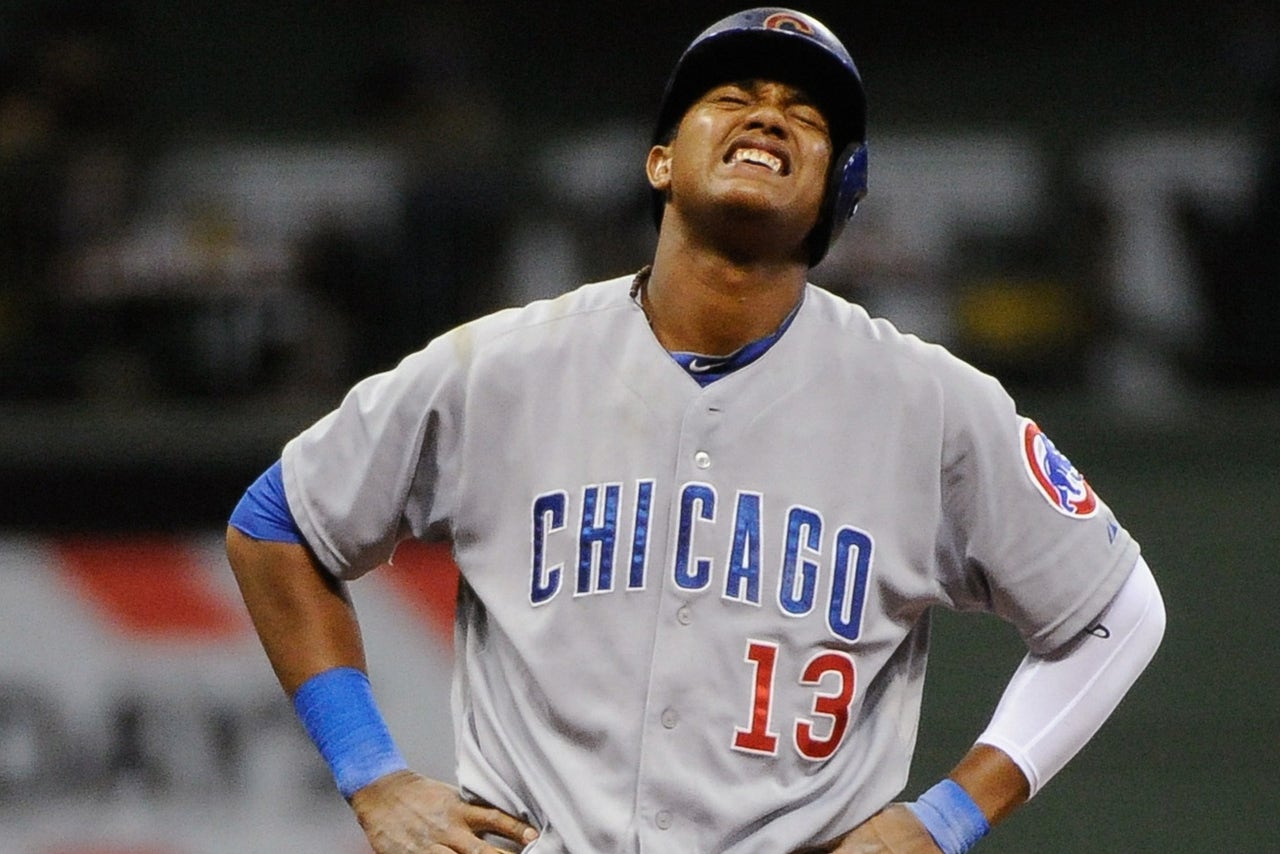 There was not much to celebrate for the Cubs, who finished 66-96 and last in the NL Central. Shortstop Starlin Castro struggled, Edwin Jackson disappointed in the first year of a mega deal, the bullpen led the league in blown saves, and it all ended with manager Dale Sveum being shown the door. The Cubs also continued their routine of trading off assets midway through the year, dealing longtime left fielder Alfonso Soriano and starting pitcher Matt Garza. Among the few highlights was an all-star season from starting pitcher Travis Wood.
Arrivals: OF Chris Coghlan (free agent), SP Jason Hammel (free agent), C George Kottaras (trade with Kansas City), SP James McDonald (free agent), OF Justin Ruggiano (trade with Miami), RP Jose Veras (free agent).
Departures: SP Scott Baker (free agent), RP Kevin Gregg (free agent), C Dioner Navarro (free agent), OF Dave Sappelt (free agent).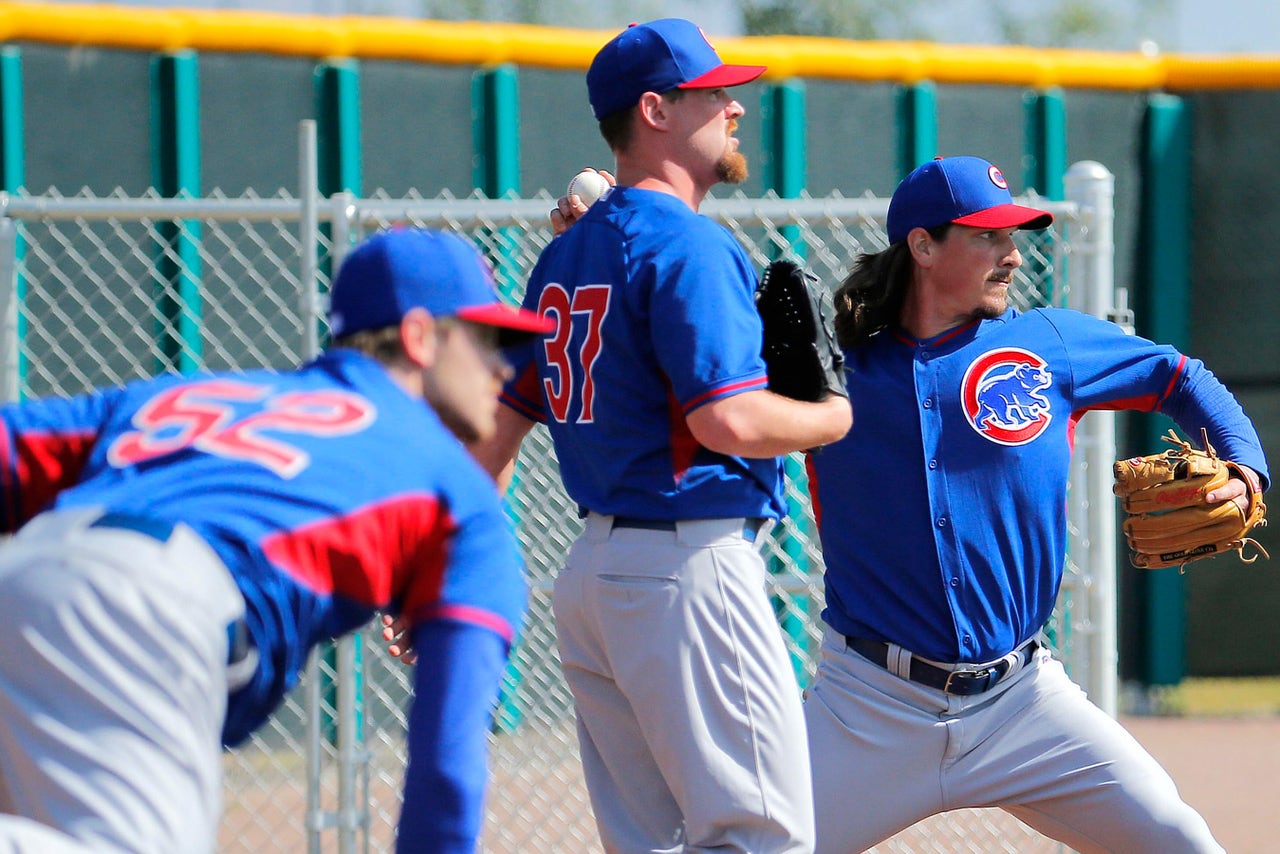 Starting pitcher Jeff Samardzija, right, could be subject to distracting trade rumors after failing to work out a long-term contract.
How will the Cubs take to Rick Renteria?
Or perhaps the question is better asked the other way around. The Cubs cut bait on Dale Sveum after two lousy seasons and brought in Renteria, who has been the Padres' bench coach. But it would be hard to fault Sveum for the way things went in his two seasons. The Cubs were and remain in building mode, keeping a tight rein on the purse strings as they stocked the farm system and worked on plans to renovate Wrigley Field. Now Renteria takes over in year three of team president Theo Epstein's plan, and it appears he'll have to be patient for at least a season as the team's touted prospects continues to develop. Renteria will spend the spring implementing his philosophy and approach while getting to know the team as it stands now.
Will the Cubs' cornerstones rebound?
Shortstop Starlin Castro and first baseman Anthony Rizzo remain the team's cornerstones for the moment but produced well below expectations in 2013. Castro was particularly dismal, hitting just .244 and driving in 44 runs. Rizzo, meanwhile, had his best statistical season in his first full year in the majors but fell below expectations of a left-handed No. 3 hitter with 80 RBI and a .233 batting average. The pair is key to an offensive rebound for the Cubs, who ranked in the bottom three of the NL in runs, hits and batting average last season. The Cubs believe new hitting coach Bill Mueller, himself a former Cub, can help the youngsters re-establish themselves as potential stars.
Who will handle the hot corner?
Most of the opening-day lineup appears set, but third base remains the biggest question mark. Top prospect Kris Bryant, the No. 2 overall pick in last year's draft, is expected to move through the team's system quickly but will almost certainly start the season in the minors. That leaves the competition to Luis Valbuena and Mike Olt, a prospect acquired from the Rangers last season in the Matt Garza trade. If Olt's vision issues are resolved, he has a chance to claim the job. No. 1 prospect Javier Baez, a shortstop, could be an outside contender as well, particularly if Castro rebounds and blocks his path. Many expect Baez to reach the majors this season, but he's slated to start the year in the minors.
Staff ace Jeff Samardzija and the Cubs avoided arbitration, but the 29-year-old remains without a contract extension. The sides haven't been able to agree on a price, making Samardzija a regular subject of trade rumors. Samardzija was just 8-13 with a 4.34 ERA last season but is clearly the team's best starter, and his status should be a hot topic -- if not a distraction -- in camp.
Junior Lake. Lake made a splash when he arrived last season, collecting two home runs and five RBI in his first six big league games in July but cooled through the season's final two months. He now enters spring training as the projected opening day starter in left field and will have a full season to display his ability.
Pitchers and catchers reported Thursday, Feb. 13. Full squad reported Tuesday, Feb. 18. Games begin Feb. 27 at Cubs Park, 330 W Rio Salado Pkwy, Mesa. Visit Cubs.com for full schedule and tickets.
Follow Tyler Lockman on Twitter
---