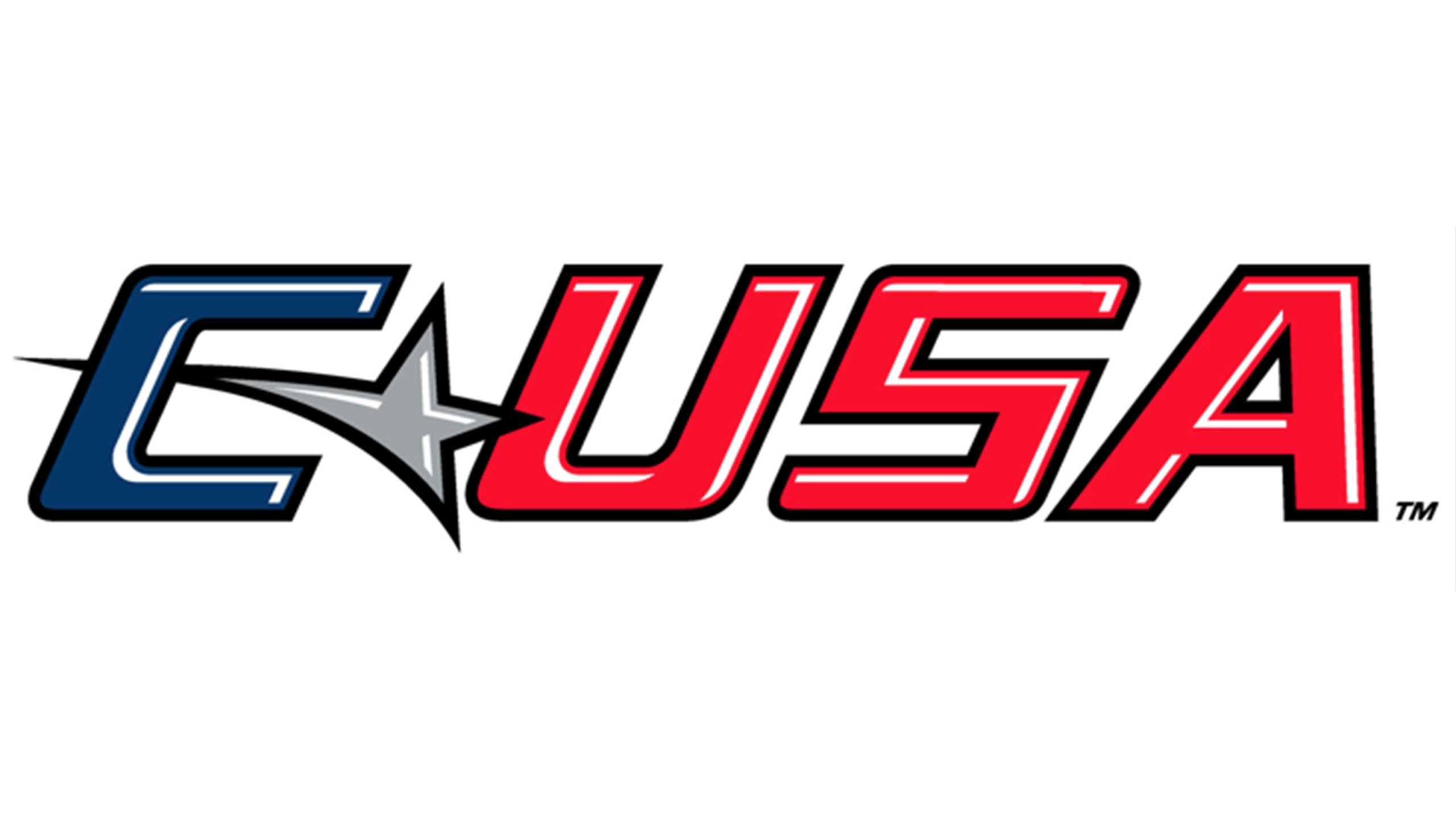 C-USA Basketball: 11/23/14
BY foxsports • November 23, 2014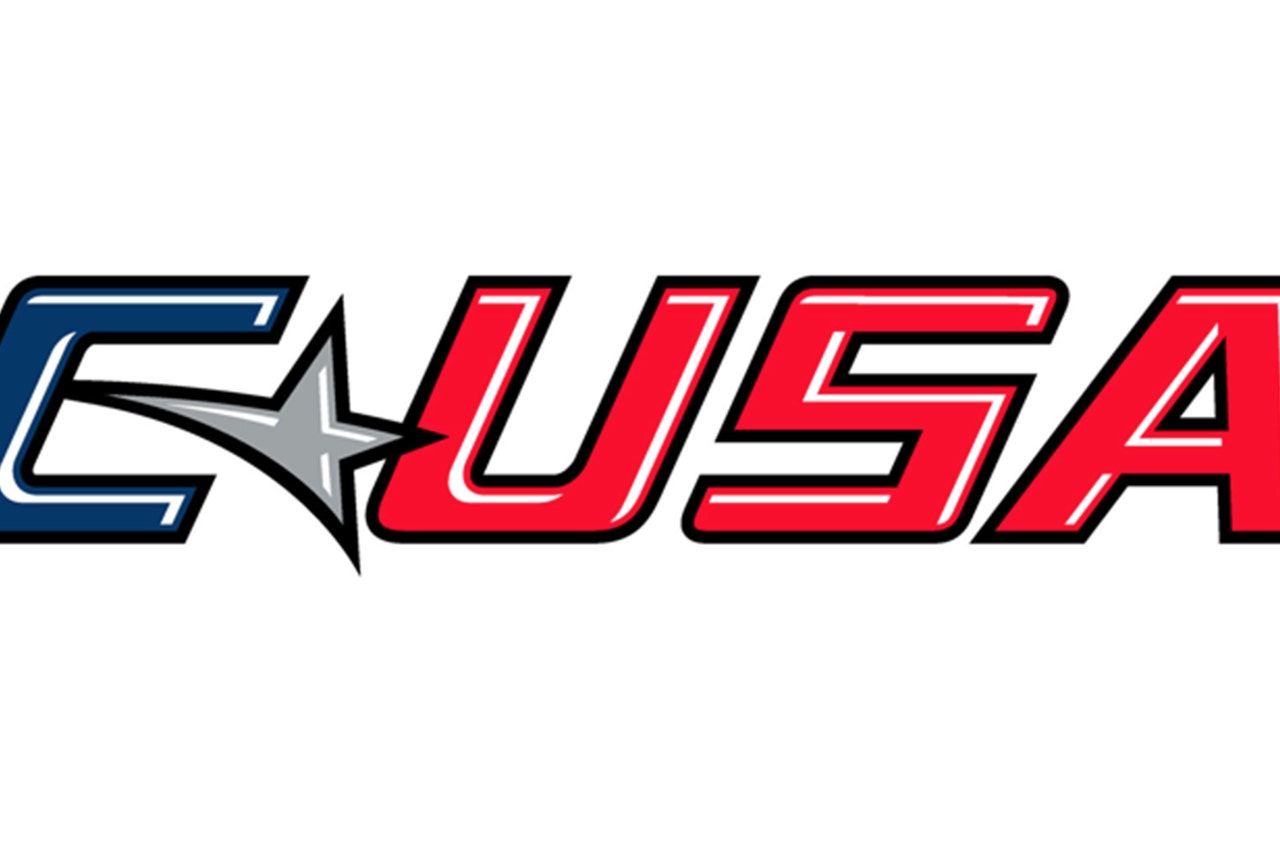 UAB uses late surge to beat Jackson State 58-50
BIRMINGHAM, Ala. (AP) -- Tyler Madison made the go-ahead layup and hit another with 23 seconds left, as Alabama-Birmingham scored the final 11 points of the game to beat Jackson State 58-50 on Sunday.
UAB (2-2) had a nine-point lead in the first half, but Jackson State climbed back in the second to lead 48-45 after Yettra Specks' layup. Kaven Bernard answered Robert Brown's layup with a pair of free throws.
Nick Norton drilled a 3-pointer to tie it at 50, stole the ball and fed it to Madison for his go-ahead basket with 1:26 left. After another turnover by the Tigers (1-3), Madison put back Brown's missed layup. Hakeem Baxter hit two free throws and Brown dunked to ice it.
Brown finished with 12 points, while Baxter, Norton and Madison each chipped in eight for the Blazers.
Bernard had 13 points to lead Jackson State and Treshawn Bolden added 10.
---
Louisiana Tech pulls away from Presbyterian 76-48
RUSTON, La. (AP) -- Qiydar Davis scored 17 points and grabbed nine rebounds and Louisiana Tech woke up from a sleepy start to pull away from Presbyterian in the second half, winning 76-48 on Saturday.
Erik McCree added 11 points, while Jacobi Boykins chipped in with 10. The Bulldogs (4-1) went 50 percent (25 of 50) from the floor and 10 of 21 from beyond the arc.
Presbyterian (1-4) was led by Jordan Downing and William Truss, both with 12 points, and Truss had seven boards. The Blue Hose went 3 of 10 on 3-pointers and attempted just three free throws in the game, making one.
Louisiana Tech led by just one, 18-17, with 9:31 left in the first half, but closed on a 22-6 run to open a 17-point lead at the break. The lead grew in the second half as Louisiana Tech was able to get significant minutes for its entire bench.
---
Georgia pulls away from FAU in 74-61 win
ATHENS, Ga. (AP) -- Marcus Thornton's knees betrayed him so often that he could not even trust his own body.
Basketball is fun again for Thornton, who scored 17 points and claimed 12 rebounds, both season highs, to lead Georgia to a 74-61 victory over Florida Atlantic on Sunday.
As a sophomore, Thornton missed five games after surgery on his right knee. He missed all but nine games of what would have been his junior year when he had surgery on his left knee. He was granted a medical red-shirt season.
"Last year, at the start of the year, he did not know what his body would do," said Georgia Coach Mark Fox. "He was out of rhythm. It took him a while to get comfortable. He is confident in his body and confident in his game. He is playing really well."
"He is in rhythm," said frontcourt mate Nemanja Djurisic. "We try to get the ball to him any time we can. He is a big part of why we are winning."
Georgia (3-1) held a comfortable 10-point lead with 7 minutes to play, but over the next 3 minutes Thornton scored seven of the Bulldogs' 11 points, capitalizing on foul trouble by Florida Atlantic's inside defenders. Both C.J. Turman of nearby Madison, Georgia, and Kelvin Penn fouled out.
Thornton said that at times for the last couple of years it felt like he was in somebody else's body.
"That is an interesting way to put it," he said. "You adjust to playing within yourself your whole life, and then when some of those things are taken away temporarily, it becomes hard to get readjusted."
Georgia's biggest lead came at 68-50 with 3:22 to play after Charles Mann hit two free throws. Florida Atlantic (1-3) got within 11 late, but never closer.
The Bulldogs also got 15 points from Kenny Gaines and 10 rebounds from Djurisic.
Marquan Botley led Florida Atlantic (1-3) with a season-high 20 points. Jackson Trapp equaled his season high with 15 points. Penn and Justin Massey scored 11 apiece.
The teams traded leads early before Botley hit back-to-back layups to put Florida Atlantic ahead 16-12 with 12:50 in the first half.
Georgia, however, went on a 14-2 run to break a 21-21 tie. Six different Bulldogs scored one basket apiece, and Cameron Forte made a free throw to stretch the lead to 35-23 with 45 seconds to go in the half. Backup point guard J.J. Frazier's 3-pointer capped the rally.
Botley, who tallied 10 in the first half, made a pair of layups in the last 30 seconds of the half to narrow the margin to 35-27, Georgia.
The Bulldogs quickly regained their double-digit lead in the second half, pushing their margin to 14 when Djursic was awarded a basket on a goaltending call, making it 49-35 with 12:54 to play.
It was not until Thornton began to exert his inside presence that Georgia pulled away.
TIP-INS
Florida Atlantic freshman C.J. Turman was playing just 27 miles from his hometown of Madison, Georgia, where last year he led Morgan County to its first-ever state championship, but managed just two points and five rebounds before fouling out.
Two of Nemanja Djurisic's four baskets for Georgia came on defensive goal-tending calls against the Owls.
ON THE RISE
Florida Atlantic freshman guard Justin Massey of Coconut Creek, Florida, walked on to start every game for the Owls so far. He scored a team-high 17 points at Harvard. His twin brother Jason, a reserve guard at Brown, will play against Harvard twice this year.
QUOTE OF THE NIGHT
Asked how critical it was to play well in New York City at the NIT Season Tip-off, Georgia's Mark Fox said, "A must-win in life is when they tell you that you have cancer. That is a must-win. It is important for us that we go up there and play well and come home with something."
STAT LINES
"Nemi (Djurisic) could have had a triple-double if he had really wanted to," said Coach Mark Fox. "He is a very complete player and impacted the game a lot of different ways tonight." Djurisic finished with 10 rebounds, eight points and eight assists. Georgia has never had a single player get a triple-double in a game.
UP NEXT
Florida Atlantic hosts Ave Maria Sunday afternoon.
Georgia plays No. 13 Gonzaga Wednesday in New York City in the NIT Season Tip-Off.
---
Iona cruises over North Texas 78-58
DENTON, Texas (AP) -- A.J. English scored 37 points and grabbed eight rebounds to lead Iona to a road victory over North Texas, 78-58, on Saturday.
English went 11 of 21 from the floor, including 5 of 11 beyond the arc, and was 10 of 12 from the line. Isaiah Williams added 21 points, while David Laury had 14 points. Iona (3-1) shot 40 percent as a team and was 9 of 29 (31 percent) on 3-pointers.
North Texas (3-1) was led by Jordan Williams with 11 points. Armani Flannigan had nine points and eight rebounds.
North Texas led 30-23 after T.J. Taylor's jumper with 1:54 left in the first half. But Williams knocked down treys on consecutive possessions down the stretch and the teams were tied at 32 at intermission.
A 19-4 run to start the second half, including three 3s by English, allowed Iona to cruise to victory.
---
McClellan's 19 lead Miami over Charlotte 77-58
CHARLESTON, S.C. (AP) -- Sheldon McClellan had 19 points and Manu Lecomte 15 as Miami defeated Charlotte 77-58 Sunday night to win its second Charleston Classic championship.
The Hurricanes (5-0) took this title in 2009, winning three games by an average of 14 points. It was an even more dominant run this time, topping Drexel 66-46 then Akron 79-51 before the cruising past the 49ers (3-1).
Miami took control with a 31-12 run that started in the last four minutes of the opening half and stretched well into the second period. McClellan scored nine of his points in the surge where the Hurricanes built a 59-42 lead.
Charlotte had won eight straight in-season tournament games the past three seasons. Its chances of continuing the streak took a hit when leading scorer Braxton Ogbueze hurt his right leg in the first half and did not return.
Mike Thorne Jr. had 19 points to lead Charlotte.
The Hurricanes finished with five players in double figures. Tournament MVP Angel Rodriguez had 13 points, James Palmer had 12 and Tonye Jekiri had 11 points as Miami led by as many as 23 points down the stretch.
McClellan added eight rebounds and three assists.
Miami was looking to keep its stellar play in Charleston going while Charlotte wanted to improve its win streak in regular-season tournaments.
The Hurricanes won both games here to reach the final game in easy fashion, 66-46 over Drexel and 79-51 over Akron. Charlotte has won eight straight in-season tournament games after winning three apiece on the way to winning the Great Alaska Shootout in 2012 and the Puerto Rico Tip-Off crown last season.
The 49ers run to the finals at TD Arena was a bit more grueling. They squandered a 17-point lead only to outlast Penn State in double overtime 106-97 on Thursday night. Against South Carolina on Friday, Charlotte rallied from 12 down to move on with a 65-63 win.
Neither the Hurricanes nor the 49ers could break on top much of the first half until Miami closed the period with a 10-3 run. James Palmer hit both his 3-pointers in the stretch as the Hurricanes moved in front 38-31 at the break.
Do-it-all point guard Rodriguez struggled shooting in the first half, making only one of six shots he tried.
Ogbueze, in his first season after transferring from Florida, was in pain on the floor as trainers came out to tend to his right knee. Ogbueze iced down the injury, but soon was stretching and jogging as if he hoped to return. But trainers put the ice bag back on when the game got out of hand.
TIP INS
Miami: The Hurricanes are almost done with a five-game, nine-day, three-state road trip. Miami played (and defeated) No. 8 Florida last Monday, then came to Charleston for three games before finishing at Charlotte with a second straight game against the 49ers. Its next home game is Friday night with South Alabama.
Charlotte: When the 49ers beat Penn State in double overtime, 106-97, on Thursday, it was the first time they reached the century mark in scoring in six seasons since defeating Youngstown State 100-80 on Dec. 21, 2008.
UP NEXT
Miami will play at Charlotte on Tuesday night
Charlotte will play host to Miami on Tuesday night.
---
Illinois State hands Old Dominion 1st loss 64-45
ST. THOMAS, U.S. Virgin Islands (AP) -- DeVaughn Akoon-Purcell and Bobby Hunter scored 12 points apiece as Illinois State's balanced attack toppled Old Dominion 64-45 on Sunday night, advancing the Red Birds to the championship game of the Paradise Jam tourney.
Illinois State (2-1) meets Seton Hall Monday night. Old Dominion (3-1) plays Gardner-Webb for third place.
The Red Birds flew from the gate on a 9-0 run, Old Dominion not getting on the board for 3:34.
Daishon Knight added eight points, eight rebounds and five assists for the victors, who out-boarded Old Dominion 35-26.
Trey Freeman led the Monarchs with 16 points and Richard Ross added 15. Old Dominion pieced together a 10-2 run and closed within 28-22 with 3-pointers by Freeman and Ambrose Mosley. But Knight, Hunter and Akoon-Purcell closed the half 6-2 and the Monarchs never got closer than 11.
---