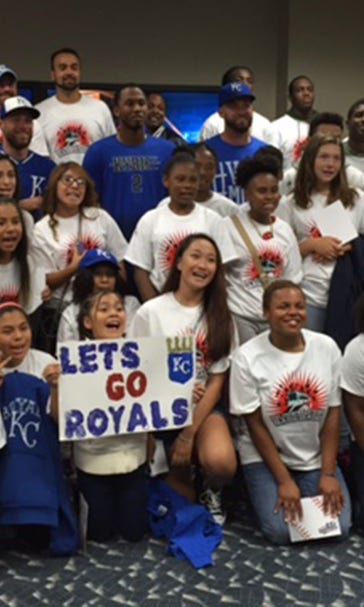 Buses for Baseball brings kids to The K
July 8, 2015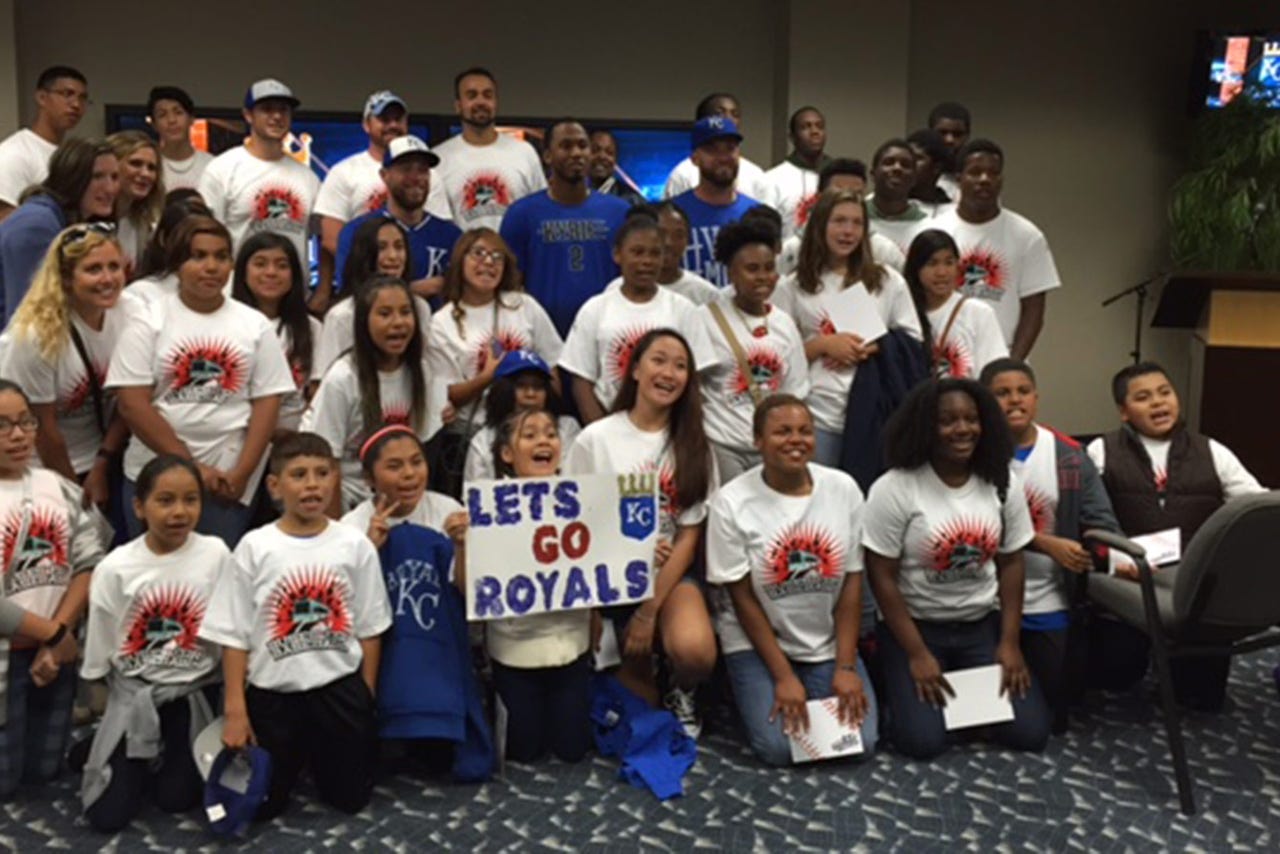 As part of the Buses for Baseball program, FOX Sports Kansas City and the Kansas City Royals partnered with The Players Trust to provide kids in the Kansas City Police Athletic League with transportation to Wednesday's Royals game aboard the FOX Sports Kansas City Fan Express.
Upon arriving, the kids received a tour of Kauffman Stadium that included a trip to the field. They also met and asked questions of Royals All-Star shortstop Alcides Escobar, starter Danny Duffy and closer Greg Holland.
The kids who rode the Fan Express are among 750 nationwide who are getting a ballpark experience as guests of the players via the Buses for Baseball program. As the invited guests of the players, groups of children receive free transportation, T-shirts, tickets and food vouchers and are personally greeted by the players, who sign autographs and pose for pictures.  
In 2015, Buses for Baseball will roll into 15 locations: Arizona, Baltimore, Boston, Colorado, Detroit, Kansas City, Los Angeles, Milwaukee, Minnesota, New York, Oakland, San Francisco, St. Louis, Toronto and Texas. The program works with 16 organizations, including Special Olympics, Big Brothers Big Sisters and Volunteers of America. FOX Sports Regional Networks support the Players Trust by providing free transportation to select Buses for Baseball visits via their luxurious FOX Sports Fan Express Buses.
The Police Athletic League offers young people the opportunity to interact with police officers in a positive setting while participating in cultural, mentoring and sports programs with an emphasis on academics.
---
---