Bunche 'ready' for transition to LT on UCLA's o-line
Published
Aug. 13, 2014 11:57 p.m. ET

SAN BERNARDINO, Calif. -- Malcolm Bunche wanted everyone else to ask the question before it was even posed to him. 
"I know what you all are going to ask me," the new UCLA offensive tackle said. "Go ahead and ask me."
So it was asked. How does it feel to be awarded the left tackle position?
"It's a tremendous honor playing the blind side for one of the most explosive quarterbacks in college football," Bunche said. "I've just got to keep grinding and working hard on the position and protect my man Brett."
Quarterback Brett Hundley took 35 sacks last season behind a depleted offensive line. It was 17 less than the total from his redshirt freshman season and, while some of it can be attributed to he reluctancy to give up the football at times, some can be attributed to rotating blind side protectors.
Bunche, a graduate student who transferred in from Miami, brings the most experience of any other tackle, having played left and right tackle in previous seasons for the Hurricanes. In 2012, Bunche made 12 starts at the position protecting Stephen Morris' blind side.The 'Canes' offense soared as a result. 
With Bunche as a veteran anchor, Miami's offense was ranked No. 3 in passing offense and No. 5 in total offense in the ACC. Morris only was sacked 17 times.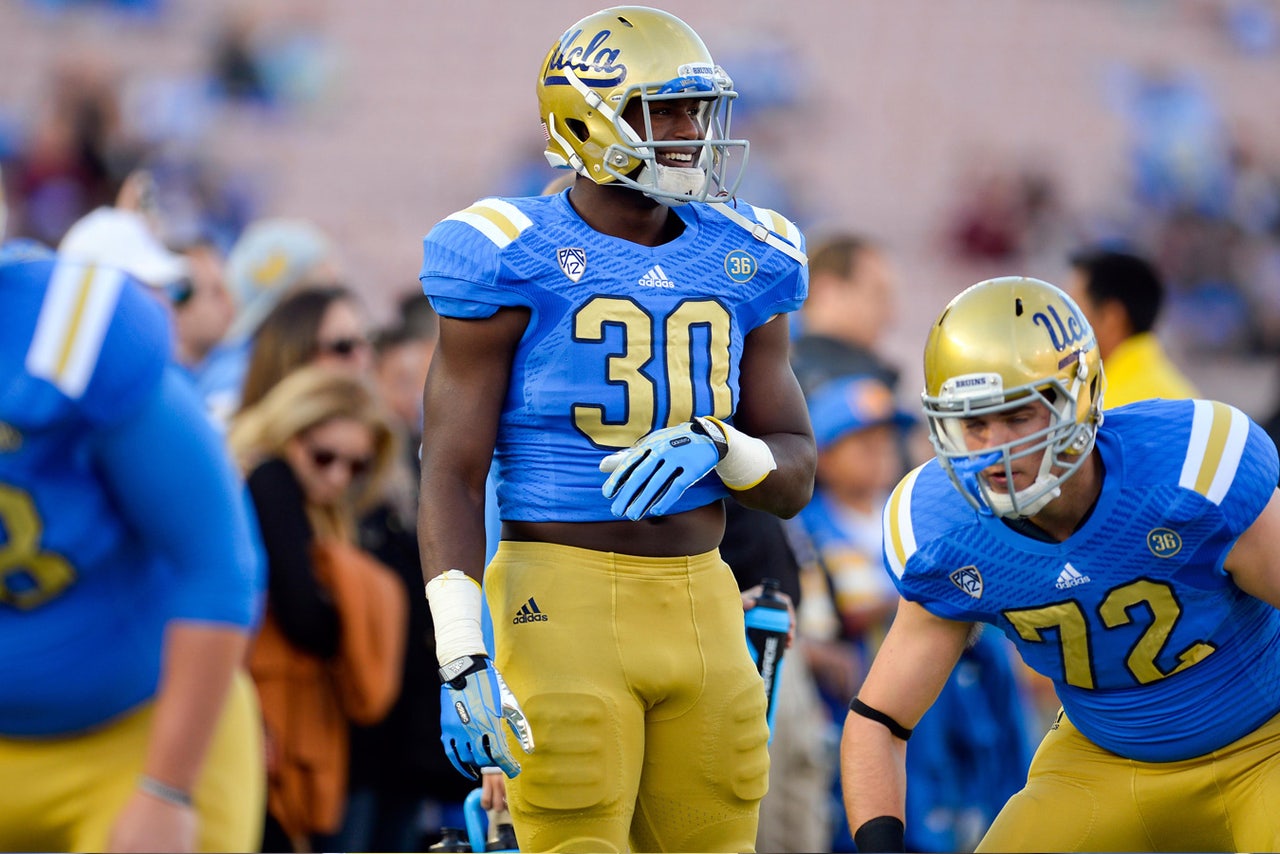 UCLA's Jack not a 'spotlight' guy, vows to not get booted from practice again. 
"It's a transition that I'm prepared to be in and I'm ready for," Bunche said. "Just like everybody else on the offensive line, I'm out here working to get better and better on our technique and that's what I'm willing to do, put in the work."
Coming in this spring, Bunche wasn't sure where he would play. He's played all over the line but knew that there were some standout sophomores competing for time on the line as well. He dropped weight down to 310 and won the starting spot.
"I came here just to help the team," he said. "I pretty much came here open-minded. I knew they had some freshmen guys playing a lot of different roles but like I said, I was ready for anything. I wasn't saying anything like, 'Oh coach, I want to play here.' Because I've played all five positions, so wherever (offensive line coach Adrian Klemm wanted me to go I just was ready for it."
Instead of playing behind the underclassmen on the depth chart, he's going to playing alongside many of them, and they welcome his veteran leadership.
"I'm the type of person that's not all that vocal unless I need to be," Bunche said. "But most of the guys, they listen and they know how to listen. They're just great guys. Sometimes it's kind of hard because you have those guys that are knuckleheads and they don't want to listen to you but these guys are good guys."
---