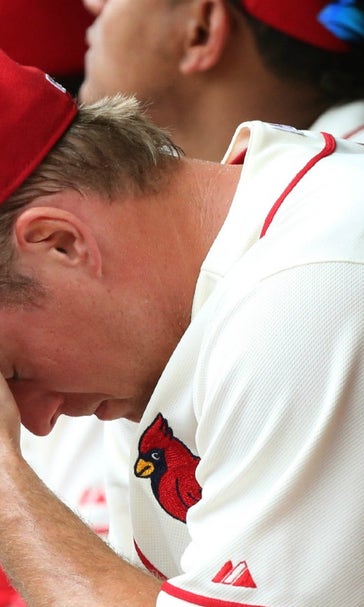 Bullpen offers little relief in late-game loss to Miami
BY foxsports • July 5, 2014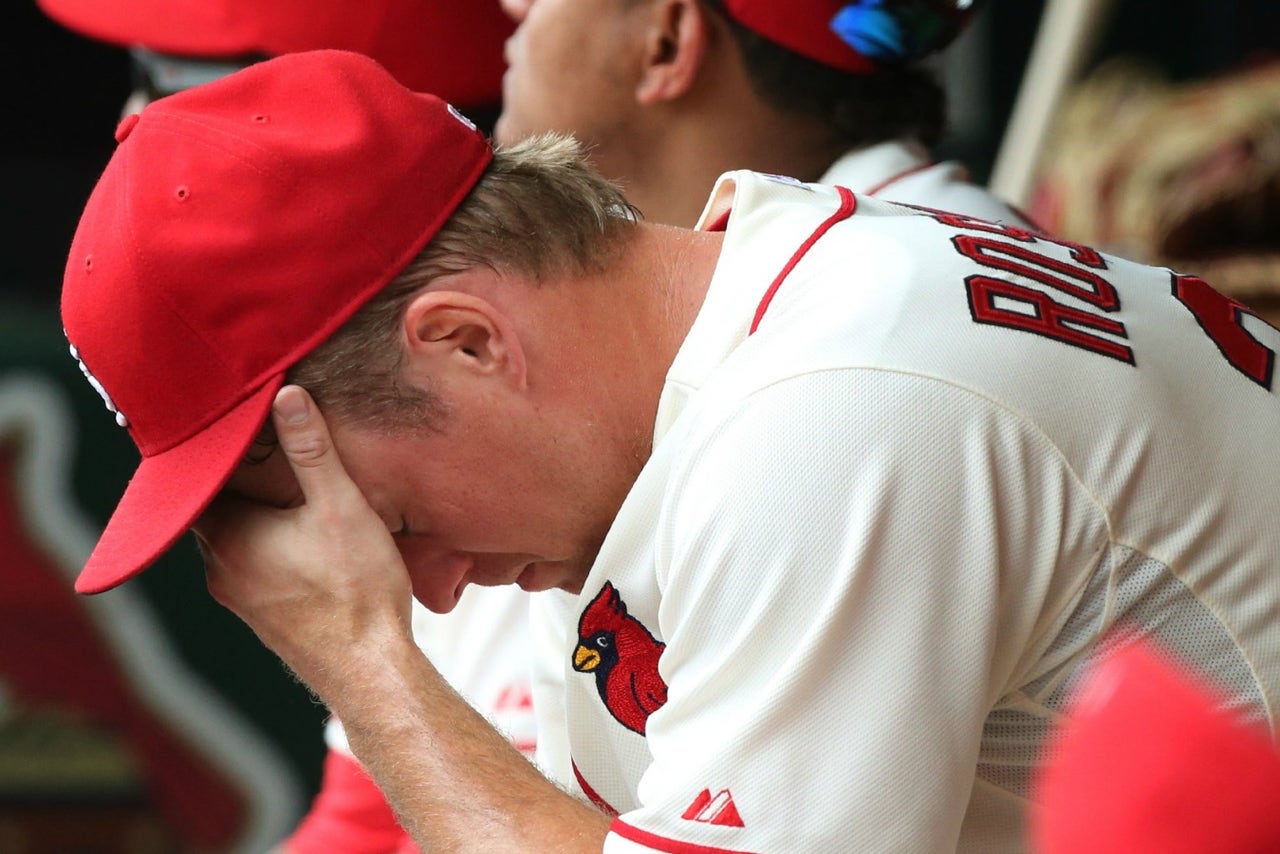 ST. LOUIS -- The much-maligned Cardinals offense came through Saturday afternoon with five runs in the first four innings against the Marlins, which was good enough for a four-run lead after five.
The problem was, on this day, it just wasn't good enough.
The Marlins cut the deficit with a three-run homer by Christian Yelich off reliever Seth Manness in the sixth and then scored twice with two outs in the ninth off Trevor Rosenthal and Sam Freeman to steal a 6-5 victory from the Cardinals at Busch Stadium.
"We're in a big situation where we just came off a nice inning where we're a couple back-to-back home runs and got a lot of positive momentum going and wanted to really get Shelby (Miller) through that one and got in trouble," Cardinals manager Mike Matheny said. "Seth gets the right-hander (out) and Yelich puts a great swing on a plate that got more of the plate and higher in the zone than what Seth was looking for. That really took some wind out of the sail but we still had it. We had it right there in the ninth, got guys where we needed to be and just couldn't hold them off."
It will go down as a missed opportunity for the Cardinals (47-41), who were trying to win their fourth consecutive contest, gain ground on scuffling Central division leading Milwaukee and hold off hard-charging Pittsburgh and Cincinnati.
Before Saturday, St. Louis was 45-1 when leading after eight innings this season.
Watch the Cardinals Live pregame and postgame shows before and after every St. Louis Cardinals game on FOX Sports Midwest.
"You always feel bad letting down the team, but it's part of the game," said Rosenthal. "No one's perfect. So I'll go out there againd and try to do my best."
3 UP
-- Shelby Miller. No, it wasn't his best. But the young righty had the Cardinals in position to win when he exited the game for Maness in the sixth inning with one out and two runners on.
Miller has had a rough stretch recently with nine earned runs and 13 hits allowed over 7 2/3 innings in his previous two starts, so this was better despite a final line that included a season-high nine hits over 5 1/3 innings.
Things could have gone sour for Miller in the first inning with three of the first four batters reaching with hits, but the Texan pulled a Houdini act and escaped with minimal damage.
The pitcher also made a nifty defensive play in the fourth to prevent a run when he snared a bunt attempt by Andrew Heaney, dove forward and flipped the ball to Yadier Molina to nab Marcell Ozuna at home plate.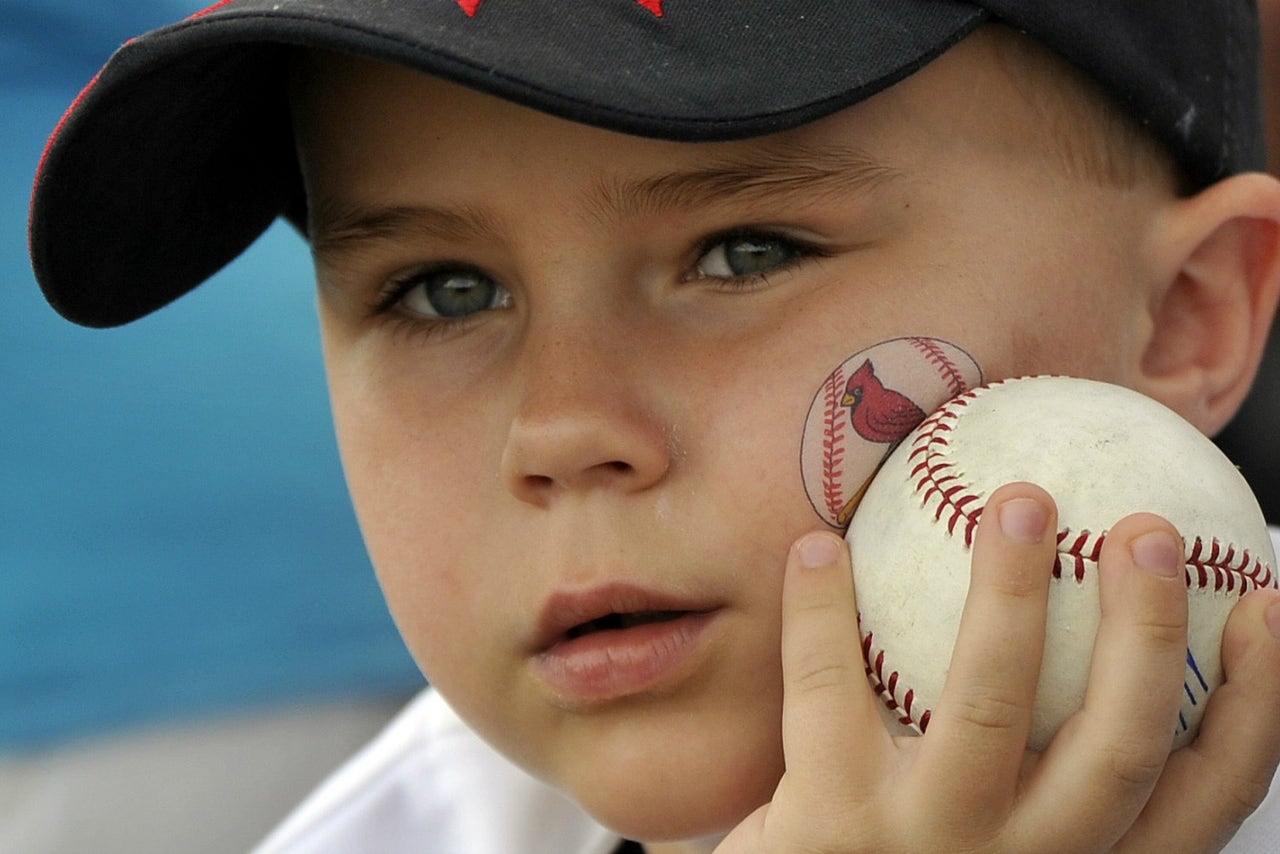 LET'S GO CARDINALS: Check out these photos of fans and the excitement around Cardinals baseball.
"Great play by Shelby and a great tag by Yadi," Matheny said.
-- Molina. Molina had an RBI single in the first inning and then added a single in the fourth that knocked Marlins starter Andrew Heaney from the contest. He grounded into a 6-4-3 double play to end the game on a negative note, but it was the third consecutive multi-hit game for the Cardinals catcher. He has raised his batting average from .280 to .294 over that span.
-- Jhonny Baseball. Jhonny Peralta bounced back from a hitless night on Friday to post his second multi-hit game in three days. He followed up Allen Craig's two-run homer in the fourth inning with a solo home run of his own, his 13th, to give the Birds their first back-to-back homers of the season. He added a single off Marlins' closer Steve Cishek with one out in the ninth inning to keep the Cardinals alive and raise his average to .241.
3 DOWN
-- Jaime Garcia. The oft-injured lefthander said Saturday he could need surgery to repair a nerve issue with his left arm that has left him with shooting pain in his hand and numbness in his fingers. "I want to be out there so bad," said Garcia, who described it as a tough situation overall.
The lefty went 26-15 over 60 starts in 2010 and 2011 but only made 20 starts in 2012, nine in 2013 and seven so far in 2014 with various maladies.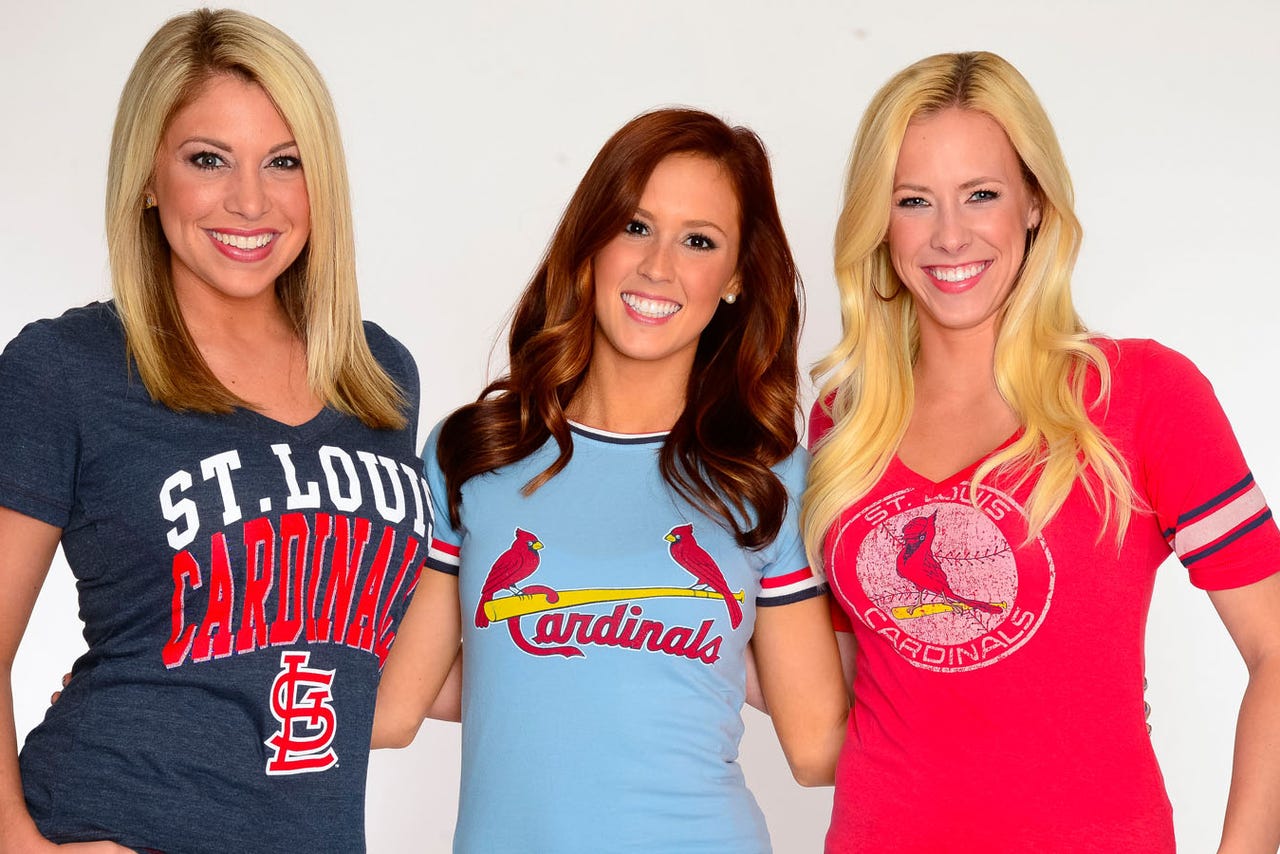 FOX SPORTS MIDWEST GIRLS: Read their bios, check out their upcoming appearances and view their photo galleries and videos.
"Clearly, he's been a hard guy to count on and a hard guy to keep on the field," Cardinals general manager John Mozeliak told reporters Saturday. "It just seems like there's always something physical with him."
-- Matt Holliday. Holliday left Saturday's game before the eighth inning because of an issue with his knee. "He's got something, some bruising on his knee," Matheny said.
The manager, who had no more details on the situation, replaced Holliday with Shane Robinson, who made the final out of bottom of the eighth and then misfired on a throw home when the Marlins scored their second run in the ninth.
-- Rosenthal. The hard-throwing closer took his fourth loss of the season after his rough ninth inning and has now had back-to-back rough outings. On Friday he allowed two runs on three hits over 31 pitches but still earned his 26th save in 29 chances. On Saturday he entered with one out in the bottom of the ninth, gave up a single to Donovan Solano, struck out Giancarlo Stanton and then gave up the game-tying RBI single to McGehee on his 11th pitch of the at-bat and 23rd of the night.
"You go through periods where it just doesn't come as easy," Matheny said. "He's fighting right now. We had to keep a close eye on him because he did throw so many pitches last night. Showed up today, like they often do -- when a closer has a rough go they can't wait to get back out there and if their arm feels good, they really want to get it right. He came out there throwing some strikes, but it's the counts. He's got to stay in those advantage counts and where he's locating those pitches. He had some guys throw together some tough at-bats like McGehee did and Solano did. You just have to keep fighting through it till it feels right."
You can follow Nate Latsch on Twitter @NateLatsch or email him at natelatsch@gmail.com.
---