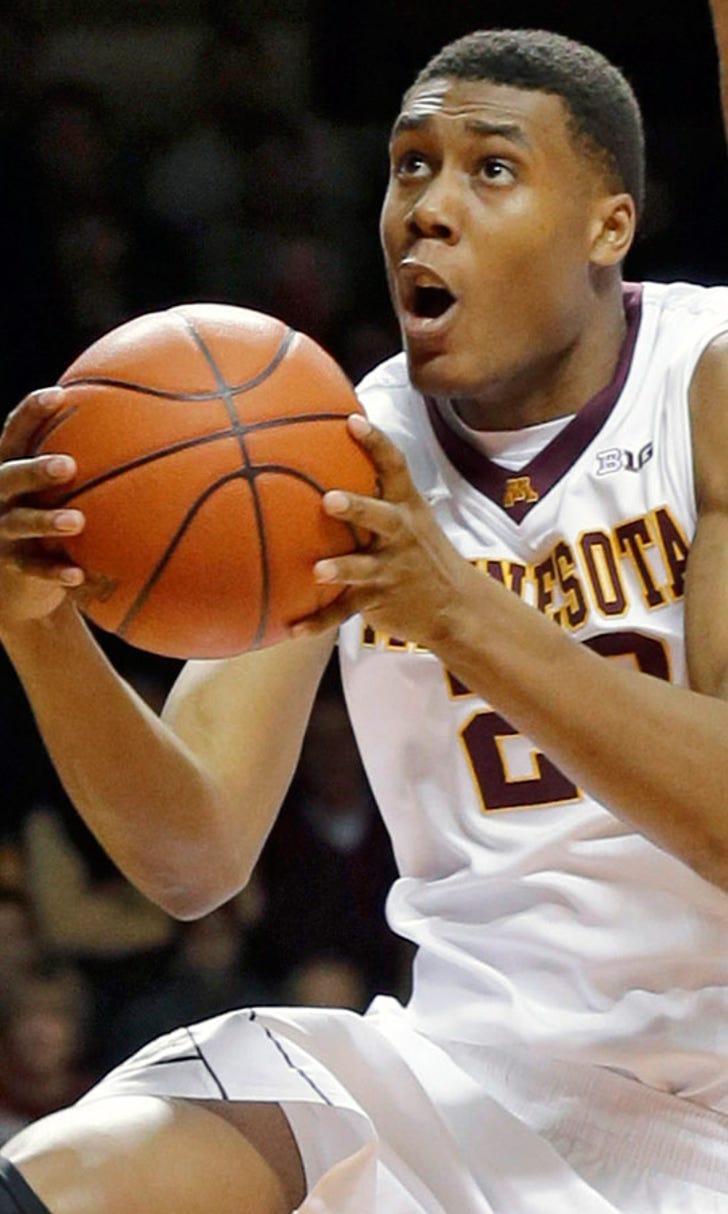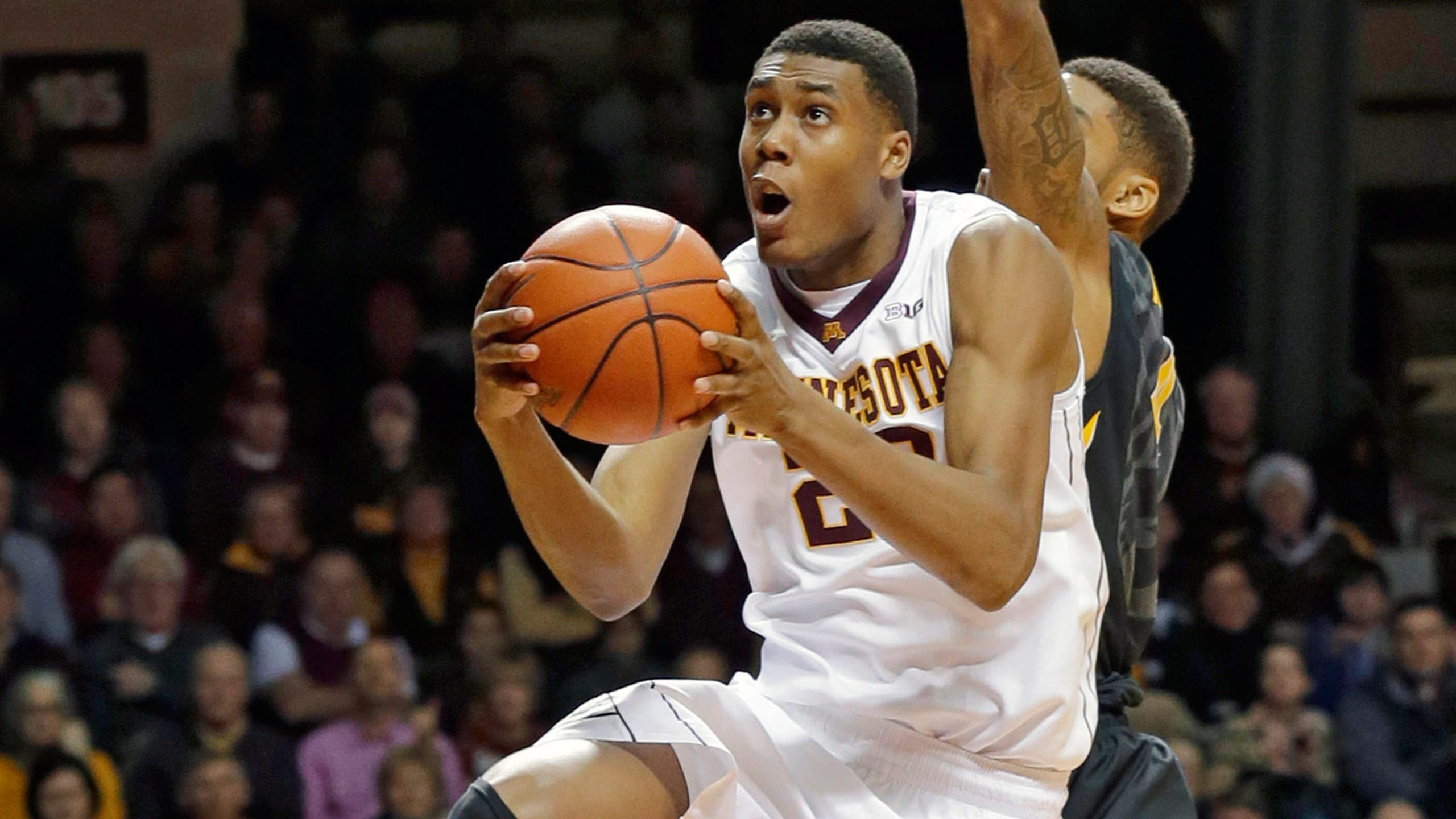 Buggs pays big dividends in Gophers upset of Iowa
BY foxsports • February 25, 2014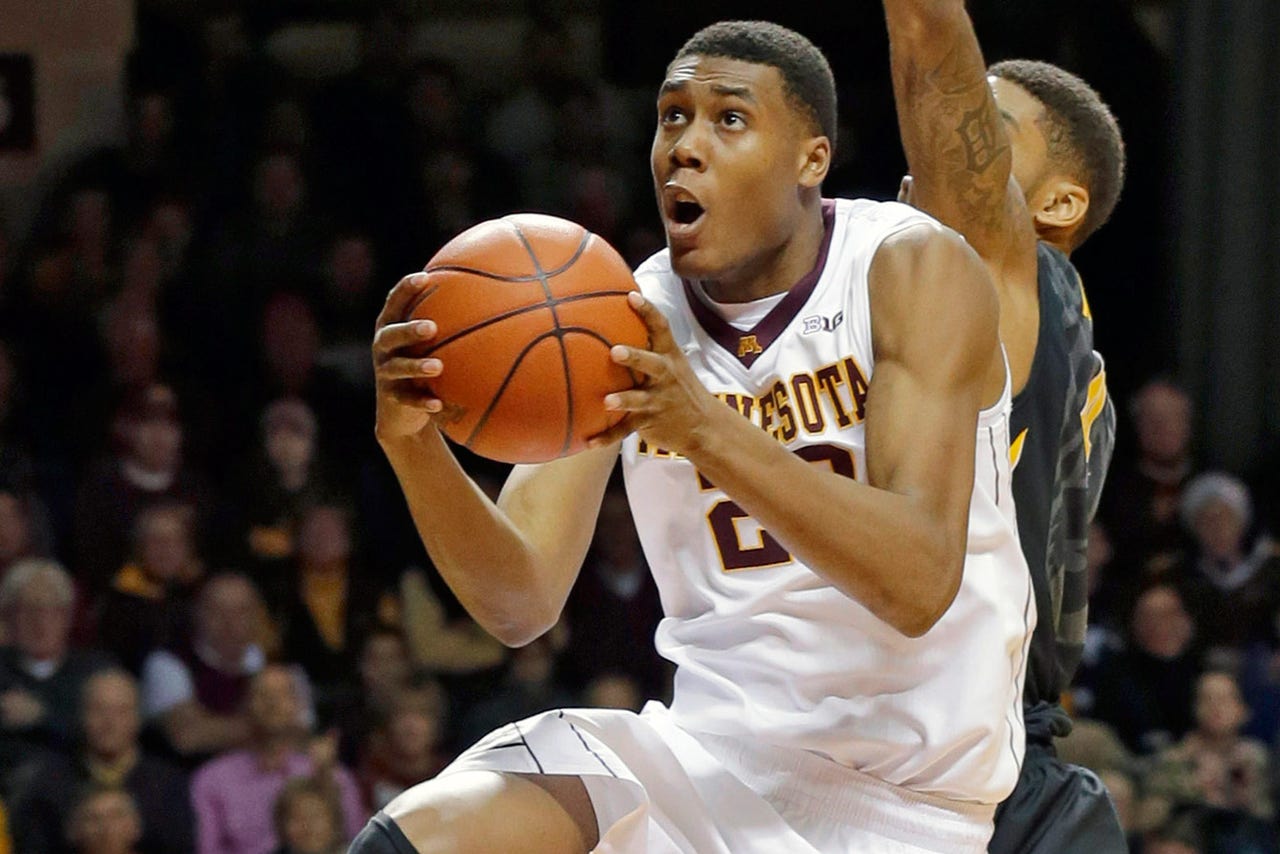 MINNEAPOLIS -- As Charles Buggs took a seat on the bench late in the first half of Tuesday's win over Iowa, the Gophers fans rose to their feet to give him a standing ovation.
Yes, the seldom-used Buggs, the same player who had scored five total points all year, provided a huge offensive spark for Minnesota and elicited a standing ovation from the home crowd. While Buggs didn't play much in the second half of Tuesday's 95-89 victory, he was certainly the talk of the locker room after the Gophers upset the Hawkeyes.
"We love Buggs," said point guard DeAndre Mathieu. "When we were struggling to score, he was making big shots. That really helped. Guys weren't expecting Charles Buggs to come off the bench and just go off."
Coming into Tuesday's game, Buggs had played a total of two minutes in Big Ten games this season. Counting nonconference matchups, Buggs had played in just six games and amassed only 21 minutes of playing time. Three of his five points on the year came on a 3-pointer against Montana, while he also scored a bucket against Florida State. But that was it from Buggs offensively.
After redshirting last season, Buggs still needed to grow -- both physically and as a basketball player. Listed at 6-foot-9, 210 pounds, Buggs' arms and legs still resemble spindles; there's not a ton of weight on his lanky frame. Yet first-year Gophers head coach Richard Pitino had acknowledged the potential Buggs possesses, if for no other reason than his natural athleticism.
Buggs showed Tuesday that he's more than just an athlete. Turns out he can shoot the ball, too. He entered the game early in the first half after Minnesota's big men, Elliott Eliason and Mo Walker, got into foul trouble. Buggs splashed a 3-pointer to tie the game at 19-all. Later in the first half, Buggs again connected from long range to help Minnesota climb to within eight points after Iowa went on a run.
But Buggs wasn't done. With 2:08 to play in the half, he connected on his third 3-pointer of the night to push the Gophers' lead to 45-41 as the Williams Arena crowd erupted. The student section showed their love for the new fan favorite, chanting "Buggs! Buggs!" Just over a minute later, he headed to the bench and heard the Gophers fans roar in approval.
Buggs was nowhere to be found in the locker room after the game, but his teammates had no problem pouring out praise for the redshirt freshman.
"It was great, because he has so much potential," said junior guard Andre Hollins, who scored 14 points Tuesday. "I think he has maybe the most potential on the team. ... He's been working hard the whole season, just trying to learn the system and get better and gain weight. It showed tonight. His hard work has really paid off."
Buggs was recruited from Hargrave Military Academy by previous Gophers coach Tubby Smith. He didn't have many other big schools offering him scholarships; Arkansas was perhaps the biggest aside from Minnesota. Smith raved about Buggs' athleticism, calling him one of the most athletic players he recruited while in Dinkytown.
Until Tuesday, Buggs never really had a chance to show off his skillset. His season high for minutes prior to the 19 he played against Iowa was nine against Wofford, a game in which he attempted just one shot. Buggs did more than just score in Tuesday's breakout performance. He had one of Minnesota's nine steals and used his leaping ability and long arms to grab three rebounds, including one on the offensive glass.
"He can do some things that make you go, 'Wow,' and he showed you tonight," Pitino said. "He hasn't played all year, and he comes in and hits three 3s. That's him. He provided a lot of great things."
One big game for Buggs doesn't necessarily guarantee anything for the freshman the rest of the season. Pitino noted that Buggs' playing time Tuesday was increased due to a knee injury to forward Oto Osenieks, who didn't play all night. With Eliason and Walker picking up fouls early and often, Pitino had no choice but to put Buggs on the court.
The lanky freshman didn't disappoint. In a game the Gophers needed to win to keep their NCAA tournament hopes alive, the unlikeliest of characters provided the biggest of offensive sparks.
"He comes to work every single day and he's just growing. He's getting better," Pitino said. "I've always said from Day 1 with Charles, he's got the best potential of anyone on this team. . . . He's by no means arrived. He's still got a long ways to go. But I'm excited about what he did tonight."
Follow Tyler Mason on Twitter
---