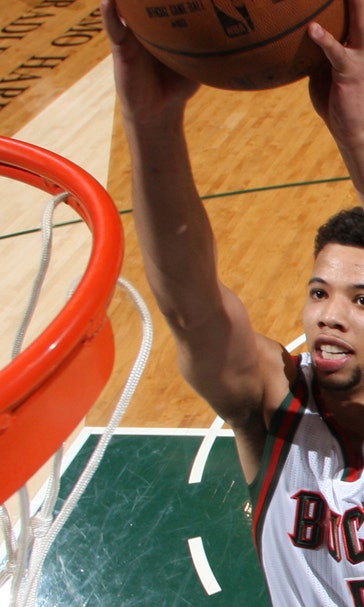 Bucks vs. 76ers preview
April 13, 2015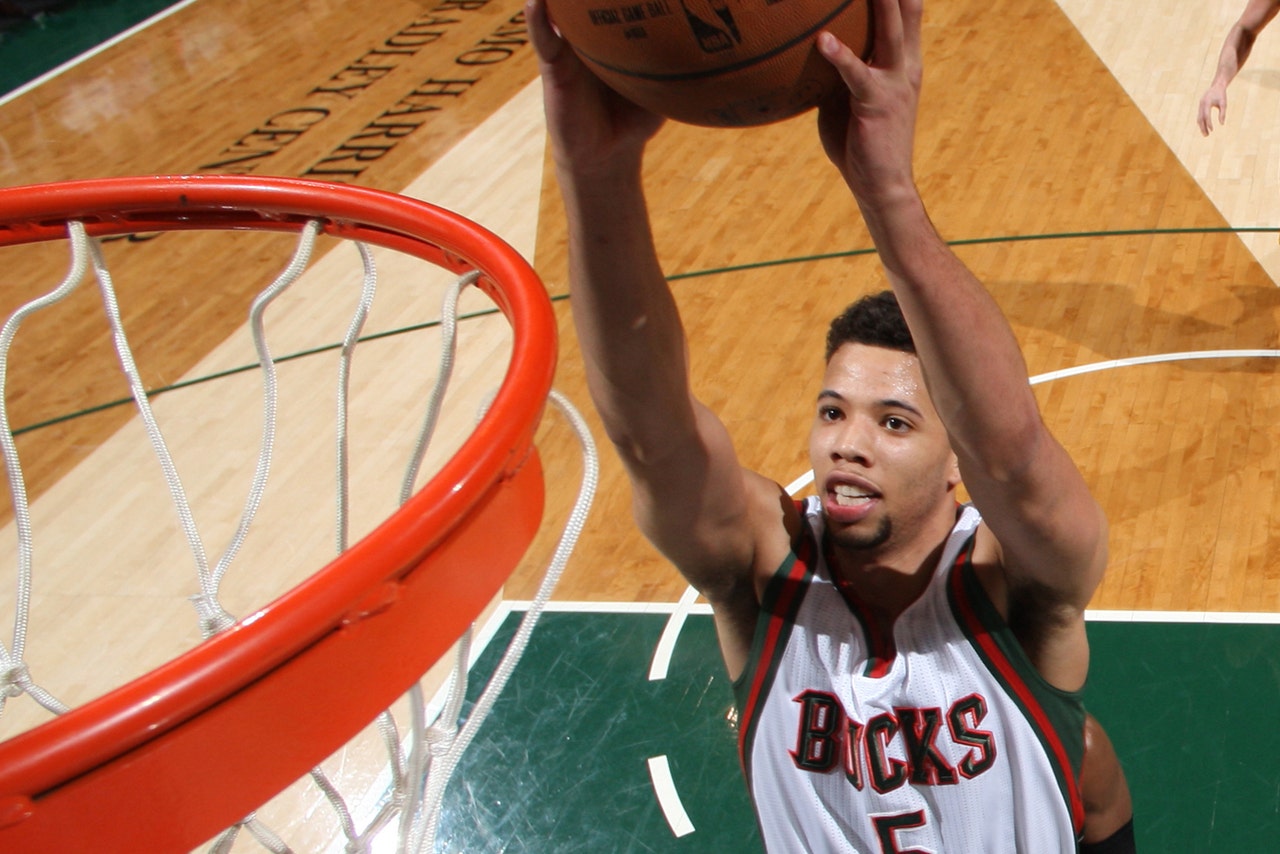 In a season defined by massive defensive improvement, it was only fitting that the Milwaukee Bucks clinched a playoff spot with a lockdown performance.
Shutting down the depleted Philadelphia 76ers shouldn't be too difficult on Monday night.
The Bucks (40-40) clinched their third playoff berth in nine seasons with Sunday's 96-73 victory over Brooklyn. They're the first team to reach the postseason a year after finishing with the league's worst record since Miami in 2008-09, and Jason Kidd became the first coach to lead two teams to the playoffs in his first two years as coach.
"Our goal was to go to the playoffs, from Day 1," said Giannis Antetokounmpo, who had 13 points, nine rebounds and seven assists. "Everybody believed in it. I started believing in it and we made it."
Milwaukee is locked into the sixth seed and will play either Toronto or Chicago in the first round. The Bucks are 1-2 against the Raptors and 1-3 against the Bulls, but figure to have a fighting chance because of their defense.
They give up 99.4 points per 100 possessions, ranking second in the NBA after finishing 29th last season at 108.9. They're also forcing a league-high 17.2 turnovers after generating 14.1 per game in 2014-15.
Milwaukee's impressive defense was on full display against Brooklyn, holding it to 32.5 percent shooting and forcing 21 turnovers.
Philadelphia, losers of eight straight, ranks last in field-goal percentage (40.8) and 29th in scoring (91.8).
The Bucks were led offensively Sunday by Ersan Ilyasova, who scored 21 on 8-of-12 shooting after going 3 for 14 in his previous two games. Khris Middleton enjoyed another efficient performance, hitting 7 of 11 for 16 points to improve to 23 for 37 (62.2 percent) over his last three. He has averaged 18.2 points on 62.1 percent shooting in his last five versus Philadelphia.
Milwaukee is aiming for a third straight road win after dropping 11 straight away from home. The Bucks, who won the season's first three meetings by an average of 16.0 points, can also match their longest winning streak in the series with a sixth straight victory for the first time since Jan. 29, 1971-Jan. 28, 1972. These teams have combined for 47.0 turnovers per game in the season series.
Philadelphia (18-62) lost 114-107 at Chicago on Saturday night, extending its second-longest losing streak of the season. The banged-up 76ers dressed only nine players.
"I just felt like we took the circumstance and we tried to make it work as best we could," coach Brett Brown said. "To do that with no point guards and have our guys respond the way they did, I really can't ask much more from them."
Nerlens Noel (ankle) and Ish Smith (groin) are questionable after sitting out, while Isaiah Canaan is expected to miss a fifth straight game due to a sprained right foot. Luc Richard Mbah a Moute, dealing with a strained left shoulder, has been sidelined four times in the last nine games.
"We're hurting," Brown said. "We're left with nine players. Other than that, we're doing great."
This is former 76ers guard Michael Carter-Williams' first game back in Philadelphia after landing in Milwaukee via a three-team trade at the deadline. He had seven points and eight assists in 18 minutes against the Sixers in his first game in a Bucks uniform on Feb. 25.
Carter-Williams has averaged 20.3 points and shot 61.4 percent in his last three games.
---