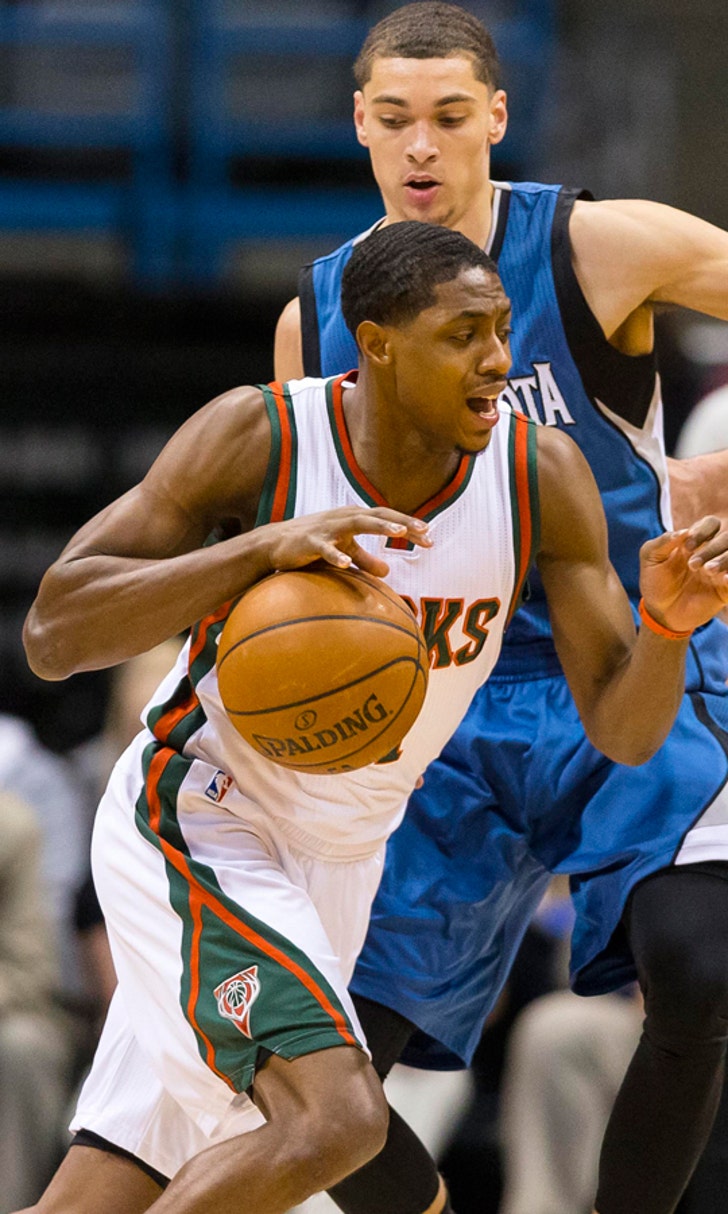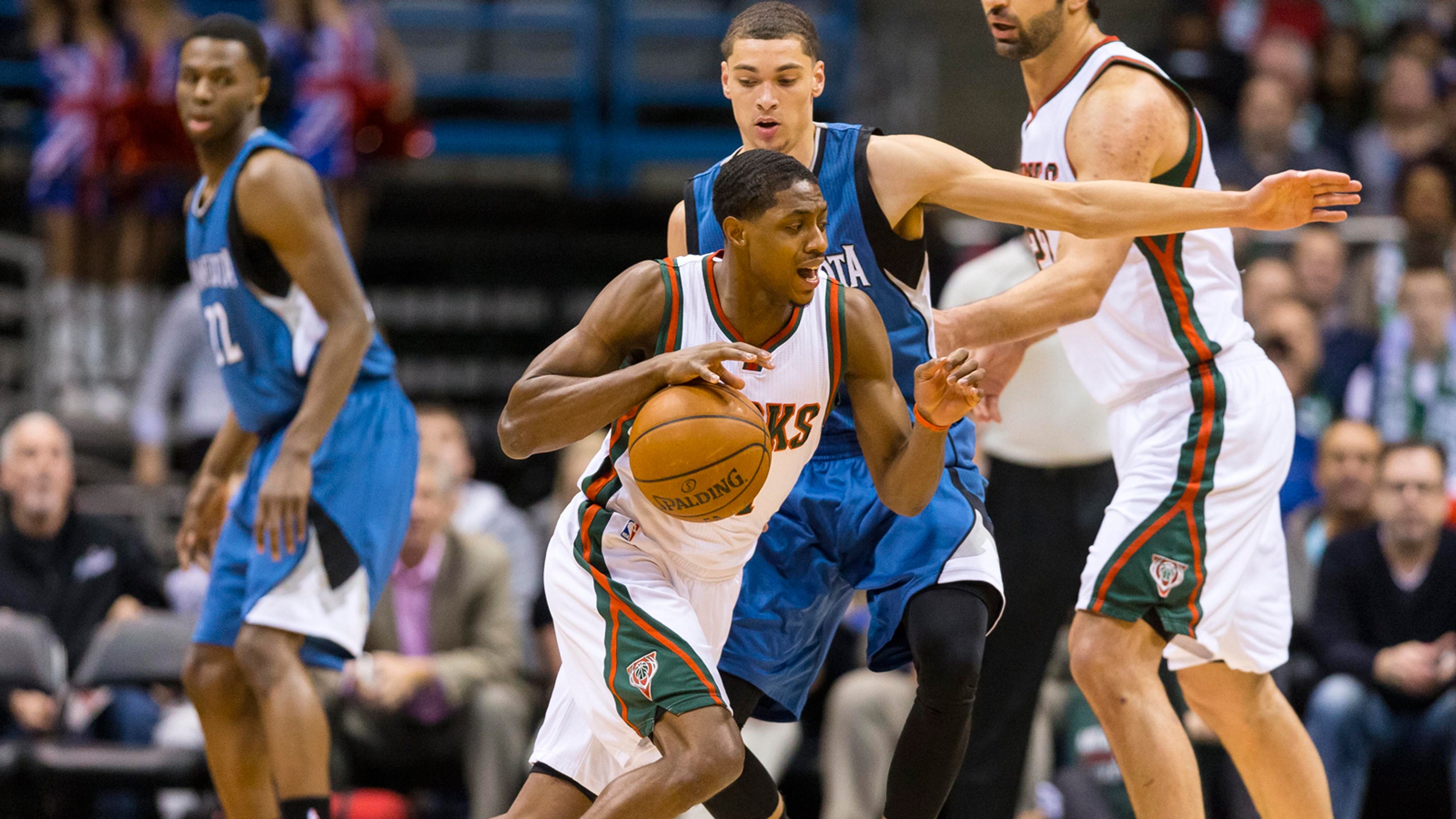 Bucks know it's time for turnovers to cease
BY foxsports • January 10, 2015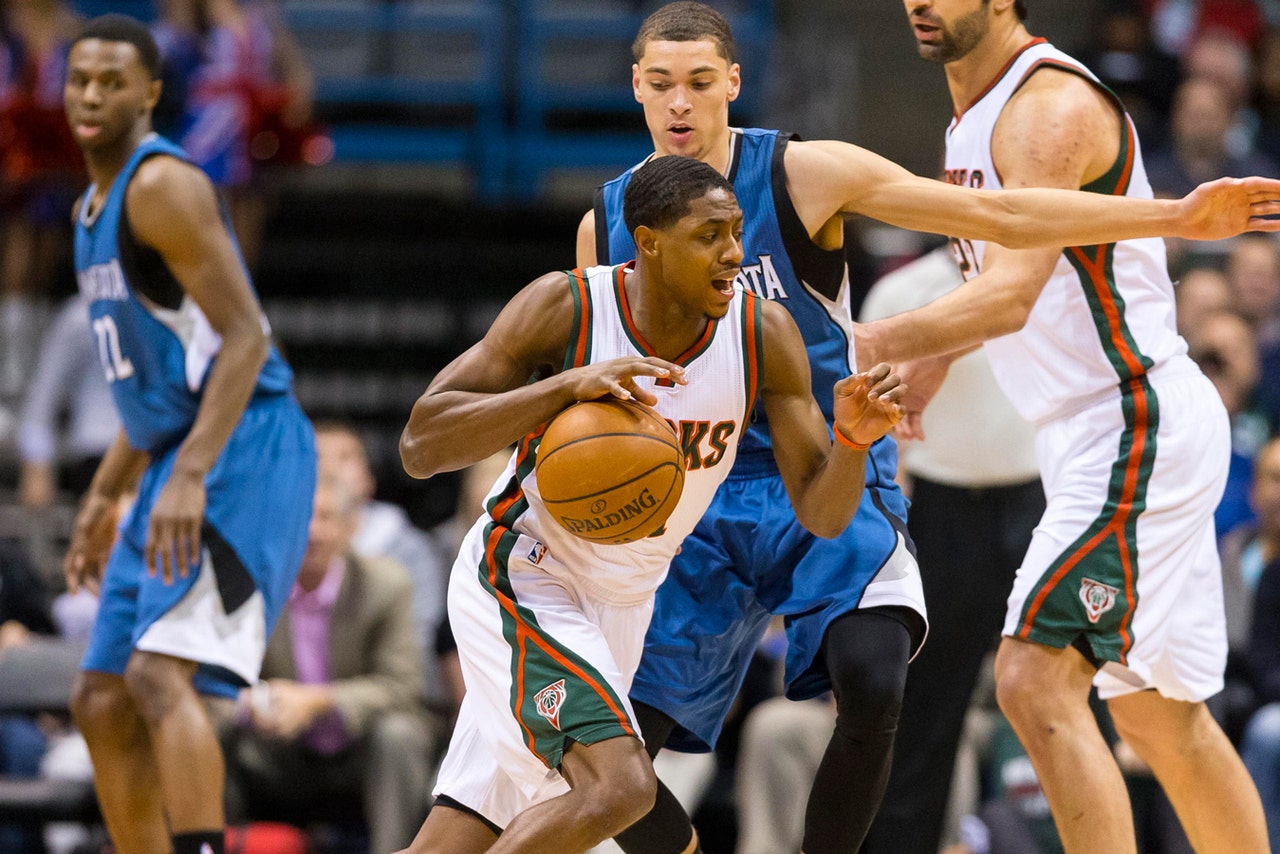 MILWAUKEE -- Over the past two games, the Milwaukee Bucks have been able to get away with being careless with the basketball.
It's a trend they know they have to fix when the level of competition increases.
The Bucks were able to snap their four-game home losing streak Friday despite committing 23 turnovers in a 98-84 victory over the lowly Minnesota Timberwolves at the BMO Harris Bradley Center.
Milwaukee has turned the ball over 49 times in its last two games but has managed to grab two wins by a combined 34 points.
"We have to figure out this turnover thing," Bucks coach Jason Kidd said. "We can't do this against a really good team. We can't keep doing this against anybody because it is going to come back to get us."
Against Philadelphia on Wednesday, the Bucks were able to overcome a season-high 26 turnovers thanks to a strong shooting performance and a complete lack of effort from the 76ers in the second half.
The Timberwolves certainly played harder against the Bucks than the 76ers did, but Milwaukee shot 52.0 percent from the field and hit 12 of its 19 3-point attempts to make 23 turnovers irrelevant in the end.
While the miscues have been excessive the past two games, the Bucks have also combined for 62 assists on 80 made field goals against Philadelphia and Minnesota.
"One positive you can take from that is we are looking for one another," Bucks guard O.J. Mayo said. "It is not like it is a selfish way of trying to do too much and we turn it over. We're actually trying to throw someone else a bone.
"We're trying to play the right way, trying to make the right pass. Maybe it is something as simple as slowing down sometimes."
Kidd has preached making plays for one another and sharing the basketball all season long. It is a philosophy that has worked, but the young Bucks have made their share of mistakes by over passing.
The Bucks entered Friday eighth in the NBA at 23.1 assists per game but 28th at 16.3 turnovers per game.
"We don't want to be passive where you are second-guessing yourself," Kidd said. "We are all learning this offensively, but we also have to be a little bit more careful with the ball.
"You never want to sub for guys making a turnover, but if that's what we have to do some point we'll have to address it that way. I want guys to be aggressive and make plays for each other."
It can be difficult for a young team to stay aggressive while also cutting back on the mistakes that come with that aggressiveness. Milwaukee was able to walk away with wins in its last two games mostly because it played teams now sporting a combined 11-59 record.
If the Bucks are going to be serious playoff contenders, the turnovers are going to have to go down while the assist numbers stay up.
"We may be able to get away with it tonight, but we're not going to get away with it tomorrow night (in Chicago)," Bucks guard Kendall Marshall said. "A lot of it is simple stuff. You could almost say dumb passes that we are making. We watch film. We realize it. Coach harps on it. We're going to get better at it.
"Not every turnover is a bad turnover when you are being unselfish, but tonight we did have a lot of bad turnovers that we need to clean up."
Martin debuts: As a 37-year-old who hasn't played professional basketball since last February, Kenyon Martin wasn't ready to play extended minutes in his first game as a member of the Bucks.
In fact, Kidd would have been alright if Martin didn't play at all Friday.
But with the Bucks firmly in control, Martin was able to play eight minutes in the fourth quarter to shake off some of the rust. He finished with six points and two rebounds, hitting a pair of jump shots and connecting with Mayo for an alley-oop dunk.
"The game presented itself to be able to get him minutes there," Kidd said. "I thought he did a really good job for not playing since February. That's quite a long time. For him to give us those positive minutes, it was good."
Martin officially signed his 10-day contract with the Bucks on Friday morning. He had just one shootaround with his new team before being active for his first game.
"The guys made it easy on me," Martin said. "I got a couple of easy looks on the offensive end. It was timing a little bit on the defensive end and rebounding, like the one I bobbled and got the foul. That will come with time."
While his first points came on a 19-foot jump shot, the entire Bradley Center crowd seemed eager to see Martin's first attempt at an alley-oop dunk.
Mayo threw a perfect lob that Martin caught and threw down to put the Bucks up 94-78 with 2:19 to play.
"Jerryd Bayless asked me if I could still get off the floor a little bit," Martin said with a grin. "He said he was going to throw it up. I can still get up. Now he's a believer."
It was also a special moment for Mayo, who as a seventh grader was a ball boy for the University of Cincinnati during Martin's senior season (1999-2000) with the Bearcats.
"He has always been one of my favorite players," Mayo said. "To have the opportunity to get him his first two for our team, it means a lot to me. It was really cool."
Follow Andrew Gruman on Twitter
---