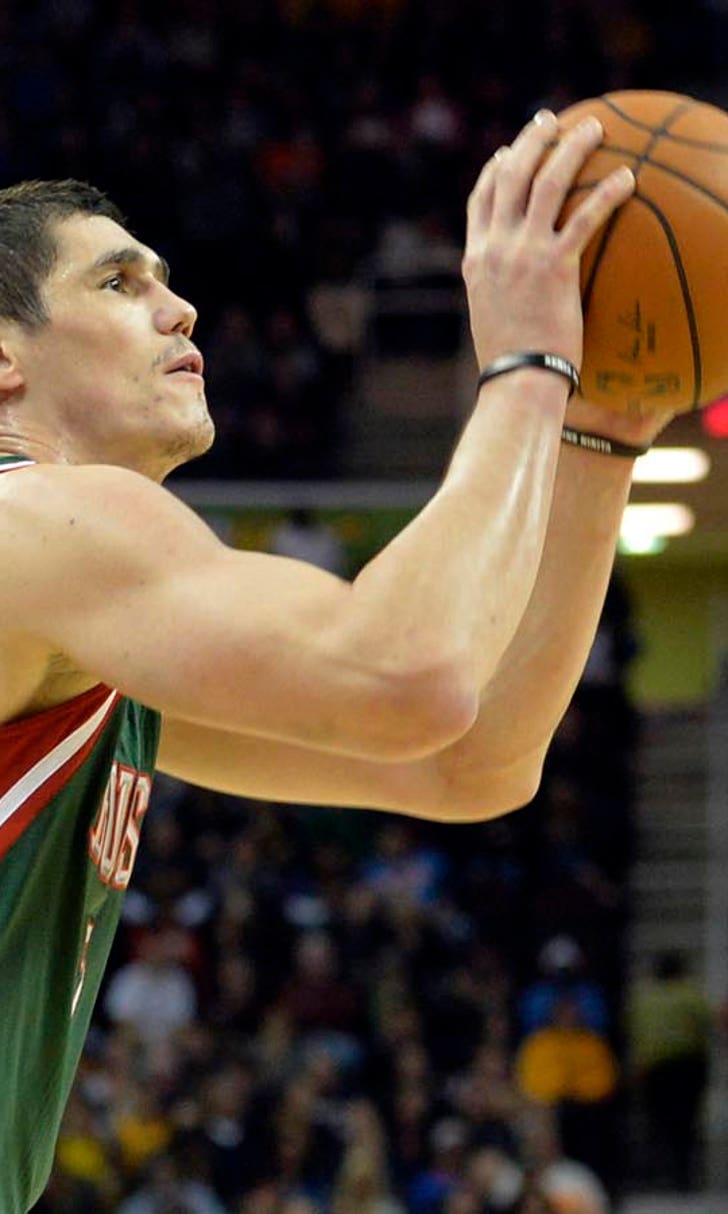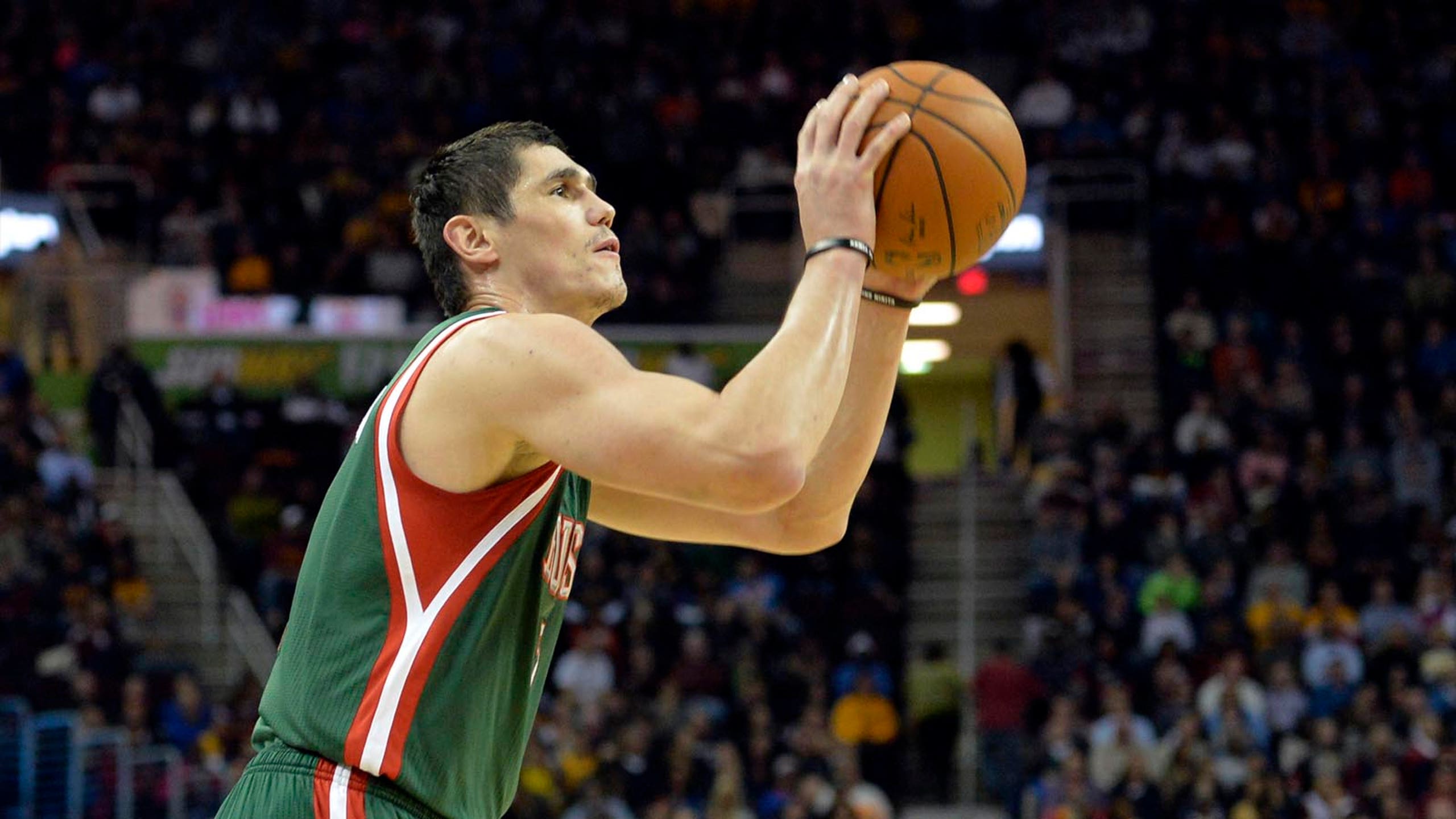 Bucks' Ilyasova taking steps toward return
BY foxsports • December 12, 2014
ST. FRANCIS, Wis. -- Milwaukee Bucks forward Ersan Ilyasova was back with the team Friday for the first time since suffering a nasal fracture Dec. 2 in Cleveland.
Although he has yet to be cleared to return to practice, Ilyasova is now able to do some light conditioning work, such as using the stationary bicycle.
Ilyasova said he suffered a couple of new fractures but also reinjured a couple of old breaks when Tristan Thompson's inadvertent elbow landed on his nose just before halftime in Milwaukee's 111-108 loss to the Cavaliers on Dec. 2.
"I looked up and the last thing I saw was the elbow was about to land on my nose," Ilyasova said Friday. "I've broken my nose several times over the last eight years; so far this is the worst one."
After suffering the injury, Ilyasova was held overnight at the Cleveland Clinic for observation. A CT scan revealed the nasal fracture and a concussion, but Ilyasova said he has since passed a concussion test.
Bucks officials had to drive Ilyasova back from Cleveland because he was unable to fly at the time.
Ilyasova underwent surgery Monday at a clinic in Brookfield, Wis., as his nose needed to be set into place. He is currently wearing a small cast on his nose, but is feeling much better than prior to the surgery when his nose was sliding left and right and preventing him from breathing.
He has a checkup with the doctor scheduled for Dec. 15 where his cast will be changed. While Ilyasova isn't sure when he will be cleared to return to basketball activity, Bucks coach Jason Kidd isn't expecting him for the team's upcoming week-long trip to the west coast.
"He's not on the trip," Kidd said. "We still have a little time without Ers."
Whenever he does return, Ilyasova will be forced to wear a protective mask for a couple of months. He has been forced to wear a facial mask multiple times in his international and NBA career, most recently needing one for a nasal contusion suffered in December of 2012.
"I feel like I go through this each and every year where I have to wear this mask," Ilyasova said. "It is what it is. I have to wear it for a couple of months to see how it goes.
"You are going to be afraid to get hit again. Even now, if somebody pushed me, I'd jump away a little bit. Hopefully it is going to work out for me."
Ilyasova has not been comfortable wearing a mask in the past and is hoping to find a different type of mask than what he's had to use in the past.
"I have to get something better than last time," Ilyasova said. "When you play with the mask you have to be comfortable and able to see the floor. It is all about the material it is made about. The last one was bad. I'm trying to do something different."
After a slow start to the season, Ilyasova was playing well before he went down, averaging 15.8 points and shooting 56.0 percent from the field in the eight games prior to the game when he was injured.
"For me at the beginning it was hard for me to adjust because of a new team, new players," Ilyasova said. "Eventually the time passed and I got my rhythm back and started playing well.
"You never know when these things come. Now I have to fight my way back. It isn't easy. I've already missed one week and it will probably be another week. It is about getting in shape really quick and hopefully I will get my rhythm back."
The Bucks could use Ilyasova back sooner rather than later, as his ability to stretch the defense at the power forward position has been missed. Milwaukee is 1-3 in the four games it has played without the Turkish forward.
"He was playing as well as anybody for us," Kidd said. "He's dearly missed."
Follow Andrew Gruman on Twitter
---