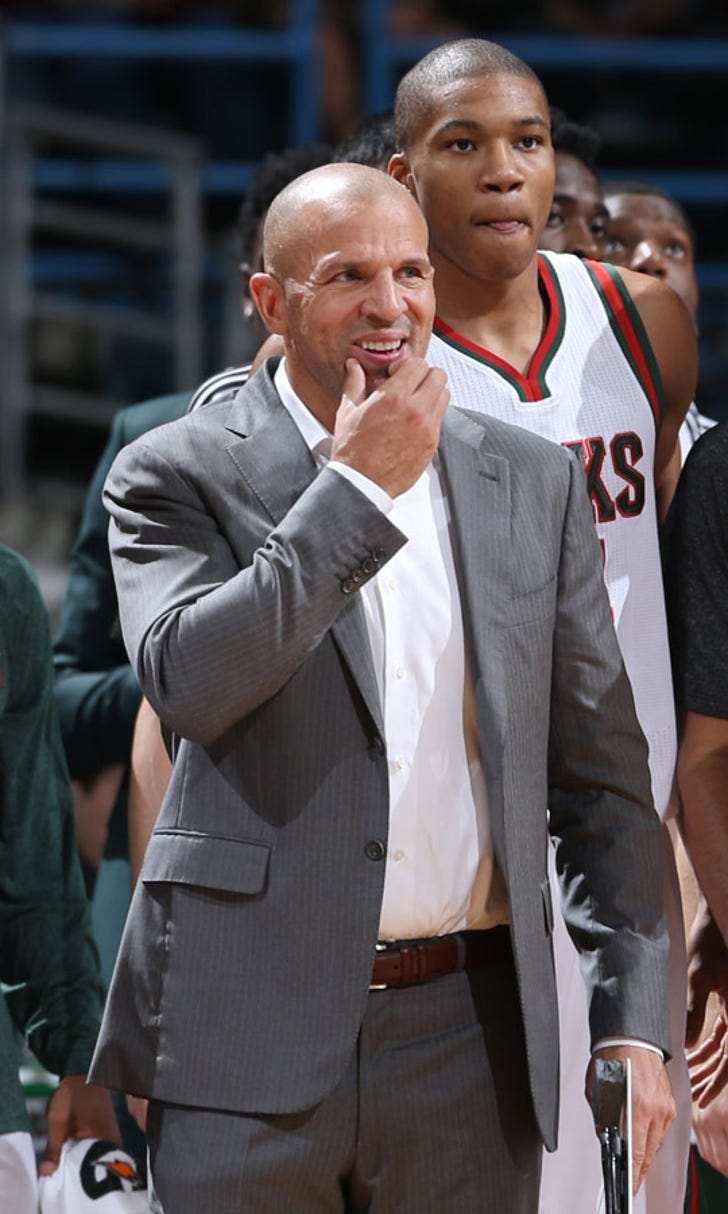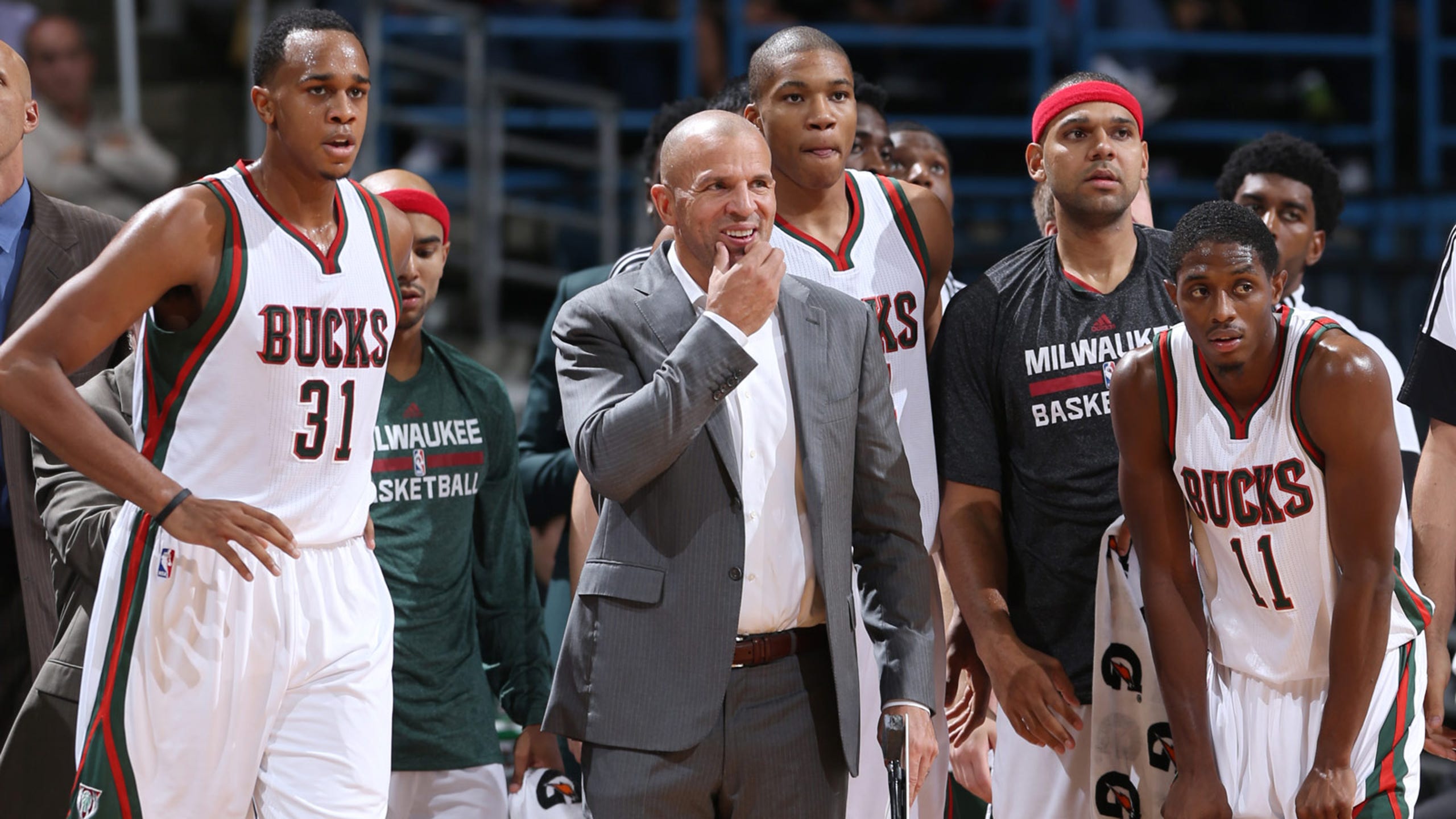 Bucks hope to inspire optimism from fans in 2014-15
BY foxsports • October 28, 2014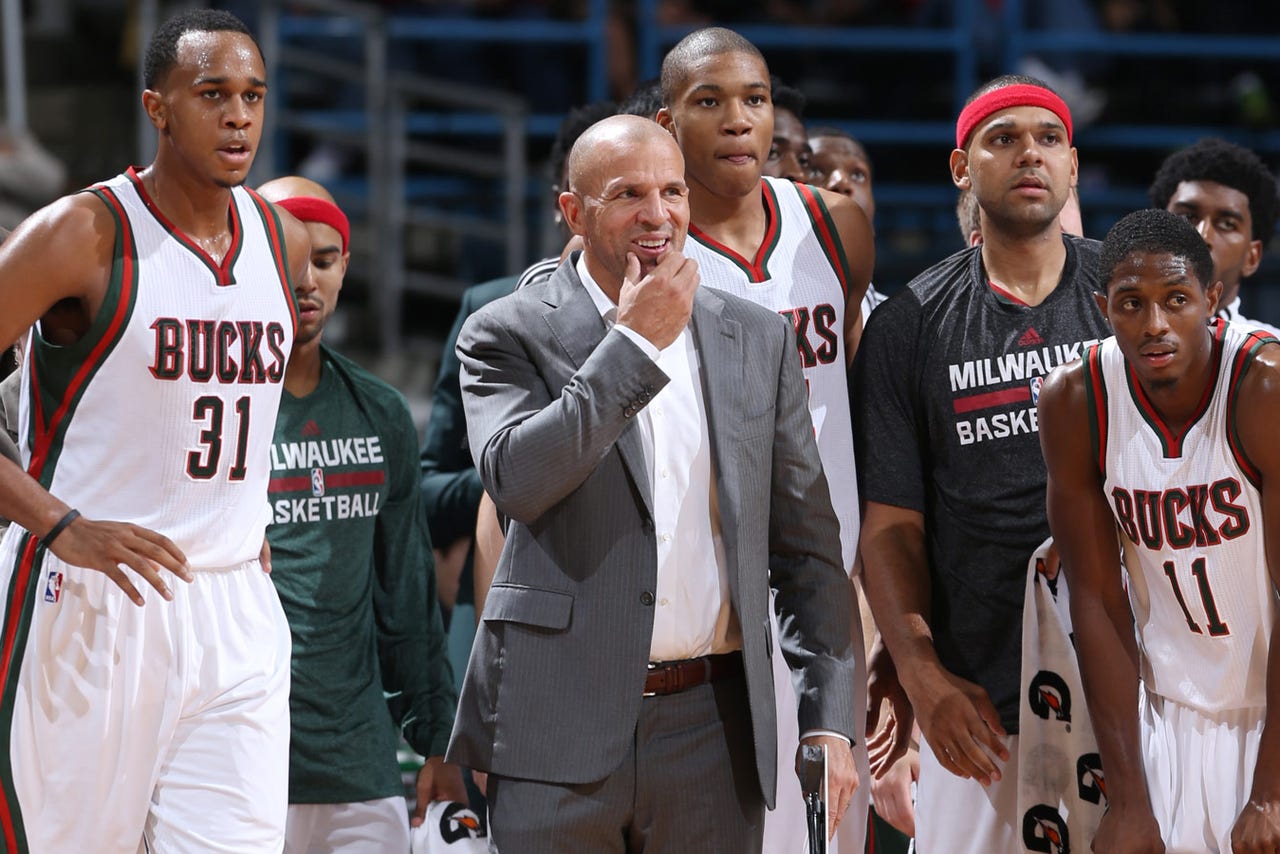 ST. FRANCIS, Wis. -- For years, the Milwaukee Bucks seemed stuck in a perpetual rut. The goal was to compete for the playoffs year in and year out, even if that meant surrendering future assets.
The Bucks have entered many different seasons with rosters good enough to compete for a playoff berth but the path to long-term success seemed blocked by the sacrifices made to sneak into the postseason at all costs.
But for the first time in over a decade, there's a palpable buzz regarding the Bucks in Milwaukee. That's because the franchise seems to finally have a plan.
With new owners, a new coach, the No. 2 overall pick in the draft and the second-youngest roster in the league, the Bucks tip off their 47th NBA season Wednesday night in Charlotte against the Hornets.
"There's excitement," Bucks center Larry Sanders said. "But you think back about the preparation and the work we've put in, especially in the summer. We're ready to start. We're ready to learn. The main thing is just jelling together as a group and keeping our minds set on the same thing."
As far as expectations go, you'd be hard pressed to find anyone picking the Bucks to make the playoffs in 2014-15. Yet the product on the floor should be much better than last season when Milwaukee won just 15 games.
The 15-win season allowed the Bucks to draft Jabari Parker, who joins fellow 19-year-old Giannis Antetokounmpo as the two cornerstones of the rebuilding process.
"We're so, so young," Bucks general manager John Hammond said. "But I know that the guys on this roster want to compete and win games. I know the coaches want to win games.
"The important thing is to let it happen naturally and organically and not to try to expedite the process. That would probably be the worst thing we could do right now. We're going to improve from within. That's going to be very important to us to see that kind of growth."
Co-owners Wes Edens and Marc Lasry have stressed patience since purchasing the team from Herb Kohl in April, knowing building the franchise back up through the draft and development of young players is going to take time.
"It is a process," Edens said of winning the fans back to the Bucks. "It is having a better quality product on the floor. It is the belief that there's a vision in what we are trying to accomplish. It is the gameday experience itself. You want to make it where it is a great place to come to enjoy basketball."
Although they didn't rush into any player personnel decisions, Lasry and Edens did make a big splash with their first move as owners, acquiring Jason Kidd from the Brooklyn Nets to replace Larry Drew as head coach.
Kidd, theoretically, will be allowed to grow as a head coach with a young roster.
"He's a winner," Lasry said of Kidd. "The players know and respect that. But more than that, what we wanted was somebody who has won and somebody that knows what it takes to win. That's how we run our organization and that's what we wanted here."
The Bucks enter the season with an undefined rotation. Kidd used the preseason to tinker with different combinations and has yet to name a starting lineup for the season opener.
While Brandon Knight will likely start at point guard, Kendall Marshall, Jerryd Bayless and Nate Wolters all are in the mix for playing time at the position. Milwaukee also has a glut of players capable of playing either shooting guard or small forward with Khris Middleton, O.J. Mayo and Jared Dudley, while Antetokounmpo is the ultimate wild card as far as where he'll play.
Where Parker plays will depend upon the other players on the court at the time. He will play small forward with Ersan Ilyasova or John Henson manning the four spot, and he will play power forward if Antetokounmpo or somebody else is at the three.
At center, Larry Sanders is the favorite to start with Henson and Zaza Pachulia coming off the bench.
"This is a talented group," Kidd said. "We have a deep bench, we have a lot of guys who can put the ball in the basket. It's a matter of us being able to protect the paint and rebounding the ball. That will measure our success; our defense, not our offense.
"We're not looking to shock the world, we're just trying to play Bucks basketball and get better each time. Wins and losses will take care of themselves but for us, we need to be competitive and find a way to win. We feel like we can do that."
Without the win-now directive, Hammond worked out a trade with the Los Angeles Clippers to acquire a future first-round pick. Milwaukee took on Dudley's $4.25 million salary for this season and the risk of a $4.25 million player option next season, but it was the cost of adding an asset.
"We have to be thinking about the future constantly," Hammond said. "Part of the future for us is asset acquisition. In the Jared Dudley trade, we were really excited to get Jared, but along with that, we got a first-round pick from the Clippers.
"I think we have young assets on the roster, but more importantly, we have to have picks. A second-round pick is one thing, but a first-round pick is on a whole different level. Those kind of things we need to stay focused on."
With the debate over a new arena and a requirement to keep the franchise in Milwaukee looming over them, the Bucks begin their new era on the court Wednesday.
"It is going to be converting fans one by one," Lasry said. "This isn't happening overnight. People who we have lost, hopefully they start coming back. And if we are doing well and they start believing, you will start seeing more people come."
Follow Andrew Gruman on Twitter
---