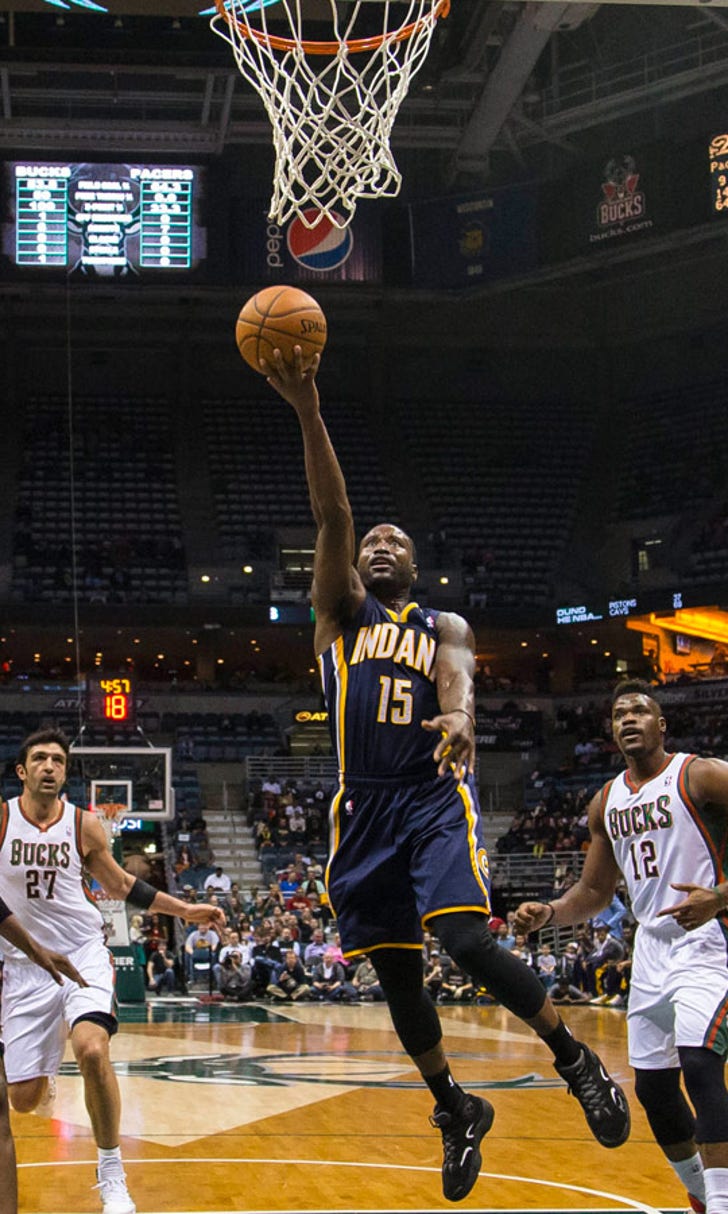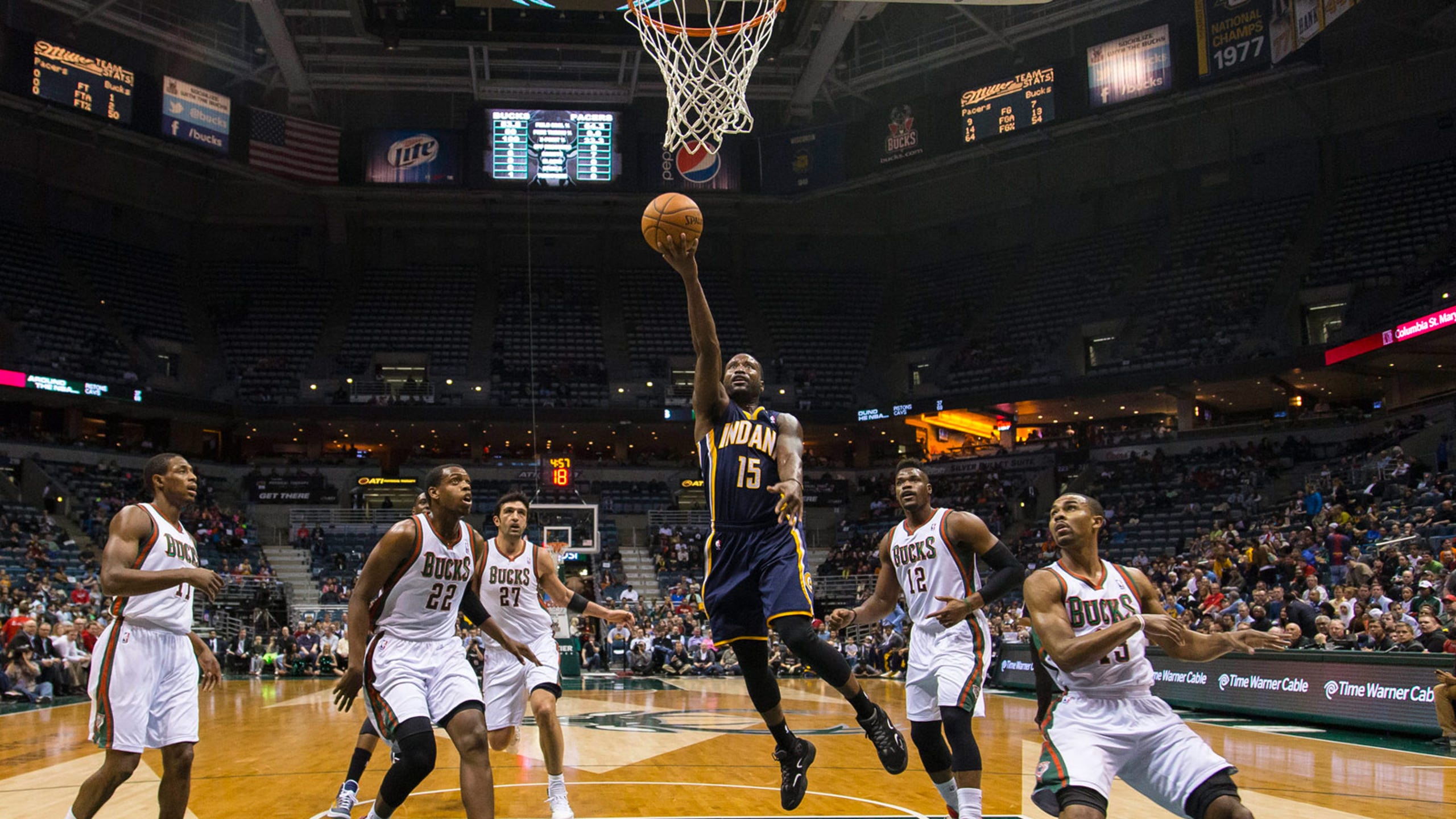 Bucks endure stinging setback at the hands of Pacers
BY foxsports • April 10, 2014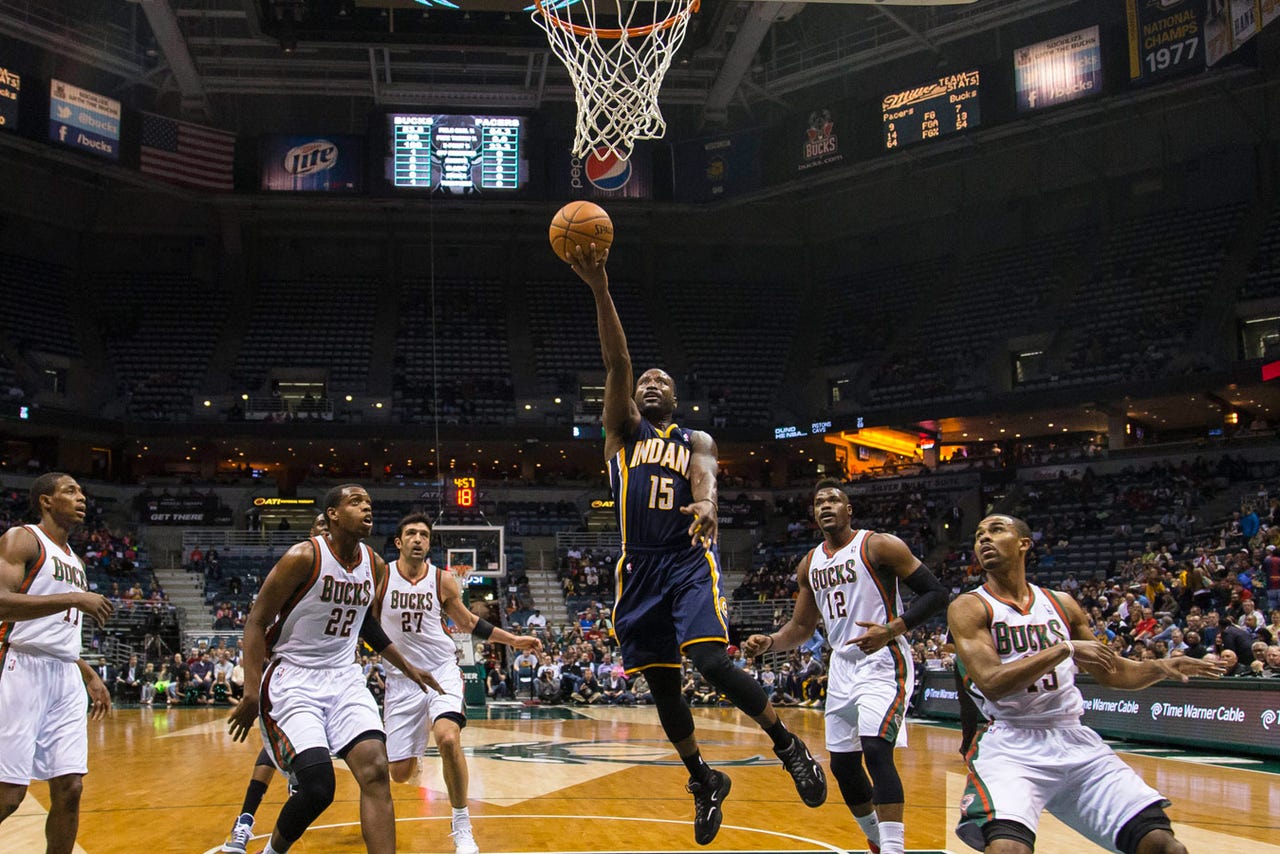 MILWAUKEE -- Of the 64 games the Milwaukee Bucks have lost this year, their latest defeat at the hands of the reserves of the Indiana Pacers might have stung the most.
Despite Pacers coach Frank Vogel sitting all of his starters Wednesday night, the Bucks were unable to come out and beat a division foe that essentially looked past them with a big game looming Friday night in Miami.
Chris Copeland hit the winning shot with 1.2 seconds to play, giving Indiana a 104-102 victory at the BMO Harris Bradley Center.
"To me, it's kind of like a smack in our face," Bucks forward Jeff Adrien said after the game. "You have to sit down your starting five.
"I know they were going to rest some guys. I didn't know they were going to rest all five."
Adrien, addressing reporters at his locker using a frustrated tone, said he "definitely" was disrespected by Indiana's decision to sit their entire starting lineup despite still having something to play for. The Pacers entered Wednesday just a half game behind Miami for the top playoff spot in the Eastern Conference.
In the end, Vogel got exactly what he wanted. With the Heat losing to Memphis on Wednesday, Indiana passed Miami and his starters got the rest he felt they desperately needed.
"It was one of those games that was dangerous in a way because there were guys out there that don't normally play," Bucks guard Ramon Sessions said. "They played a good game. We expected those guys to come in and play well."
After Khris Middleton tied the game by hitting three free throws with 4.9 seconds to play, Copeland caught the inbounds pass at the top of the key and took Sessions off the dribble along the right side of the paint for a floater with 1.2 on the clock.
"It was a tough matchup," Adrien said. "He just got the shot he wanted. It was a good shot by Chris. It wasn't easy. (Sessions) put up a fight, but it's a 6-8 guy shooting over a 6-3 guy. That's most likely going to be a bucket."
Copeland admitted he saw the mismatch and knew he had to take advantage of it.
"At that point, I thought about, like they say, just 'shooting over a chair,' Copeland said. "I figured I had a step on a rip-through. I tried to rip through to the basket and tried to use my size. I saw help coming, so I shot it. I tried to shoot the floater."
With George Hill, Paul George, Lance Stephenson, David West and Roy Hibbert sitting out, Luis Scola led the way with 24 points and nine rebounds for the Pacers. Evan Turner added 23 points, while Copeland finished with 18.
The five players out for Indiana average a combined 71 points per game, while the five the Pacers started Wednesday average a combined 21.7 points per game, or exactly what star Paul George averages himself.
The loss kept the Bucks three games behind Philadelphia for the league's worst record with four games to play, meaning their magic number is down to two to clinch the best odds in the draft lottery.
"Losing a game like that, it'll still be a little sting there," Bucks coach Larry Drew said. "Here we are with four games left to play, nothing to really play for but pride and pride itself. The one thing that I just try to remind these guys, even with this situation, we still have to go out there and go hard and compete."
Sanders begins suspension: Bucks center Larry Sanders began serving his five-game suspension for violating the league's drug policy Wednesday night. Because Sanders had been ruled out for the season with a right orbital bone fracture, it was believed he had to sit out the first five games of next year.
With four games left after Wednesday, Sanders will be able to complete his punishment this season.
Sanders had to receive medical clearance in order to begin serving his suspension, according to a league source. The five-game suspension this season will cost Sanders approximately $186,181, while it would have taken roughly $670,732 out of his pocket if he had to serve the ban after his four-year, $44 million contract extension kicks in next year.
Follow Andrew Gruman on Twitter
---