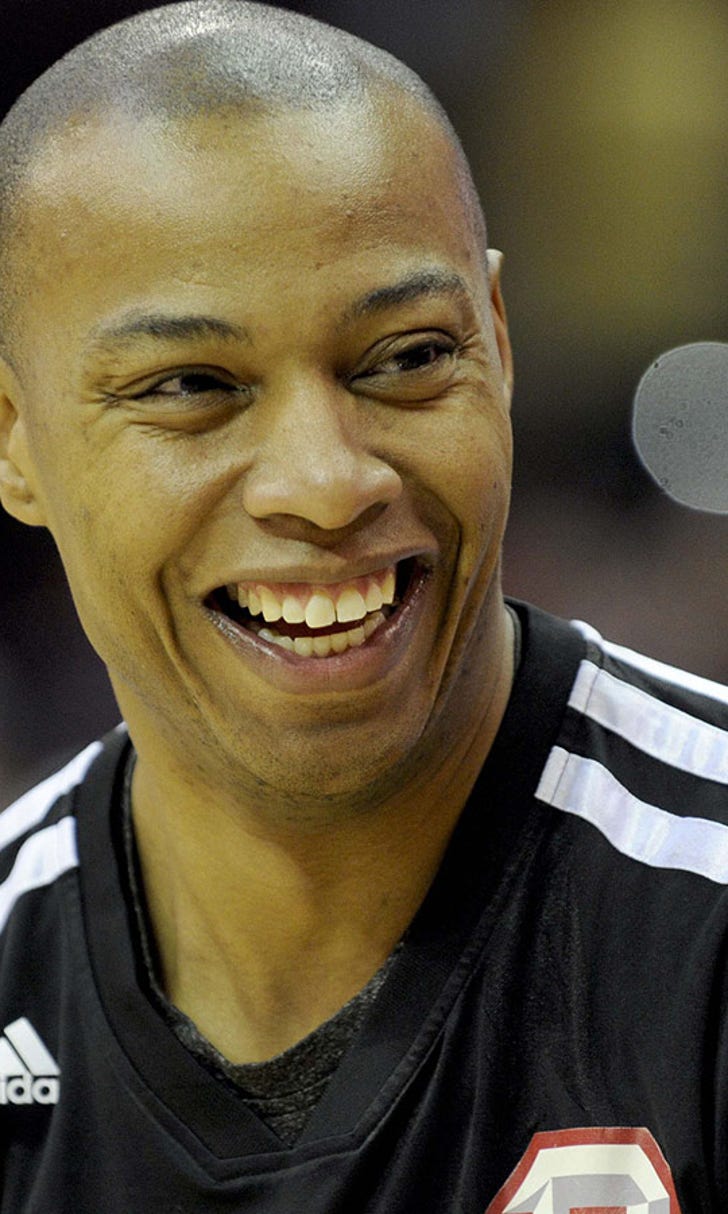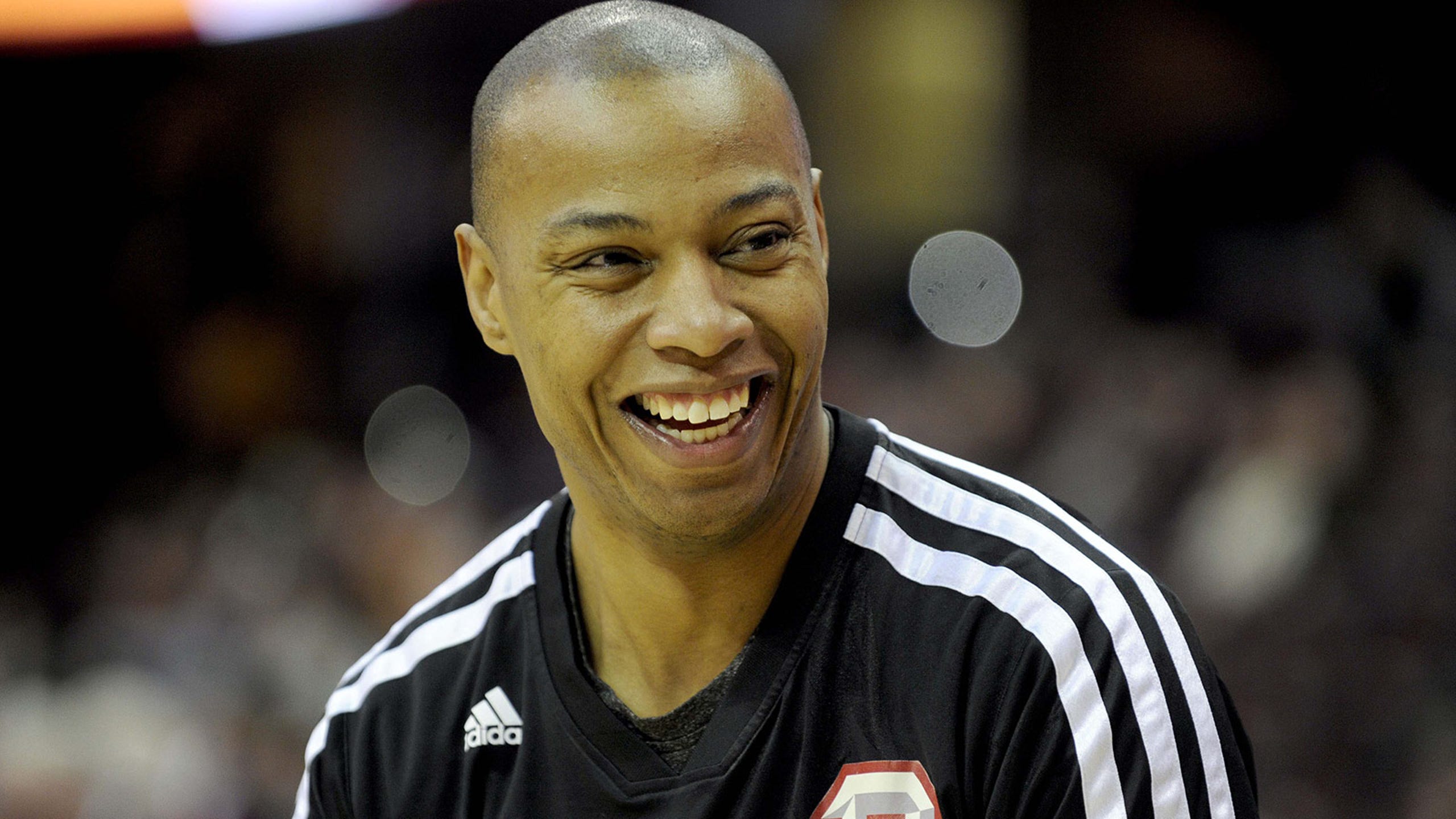 Bucks, Butler agree to buyout
BY foxsports • February 27, 2014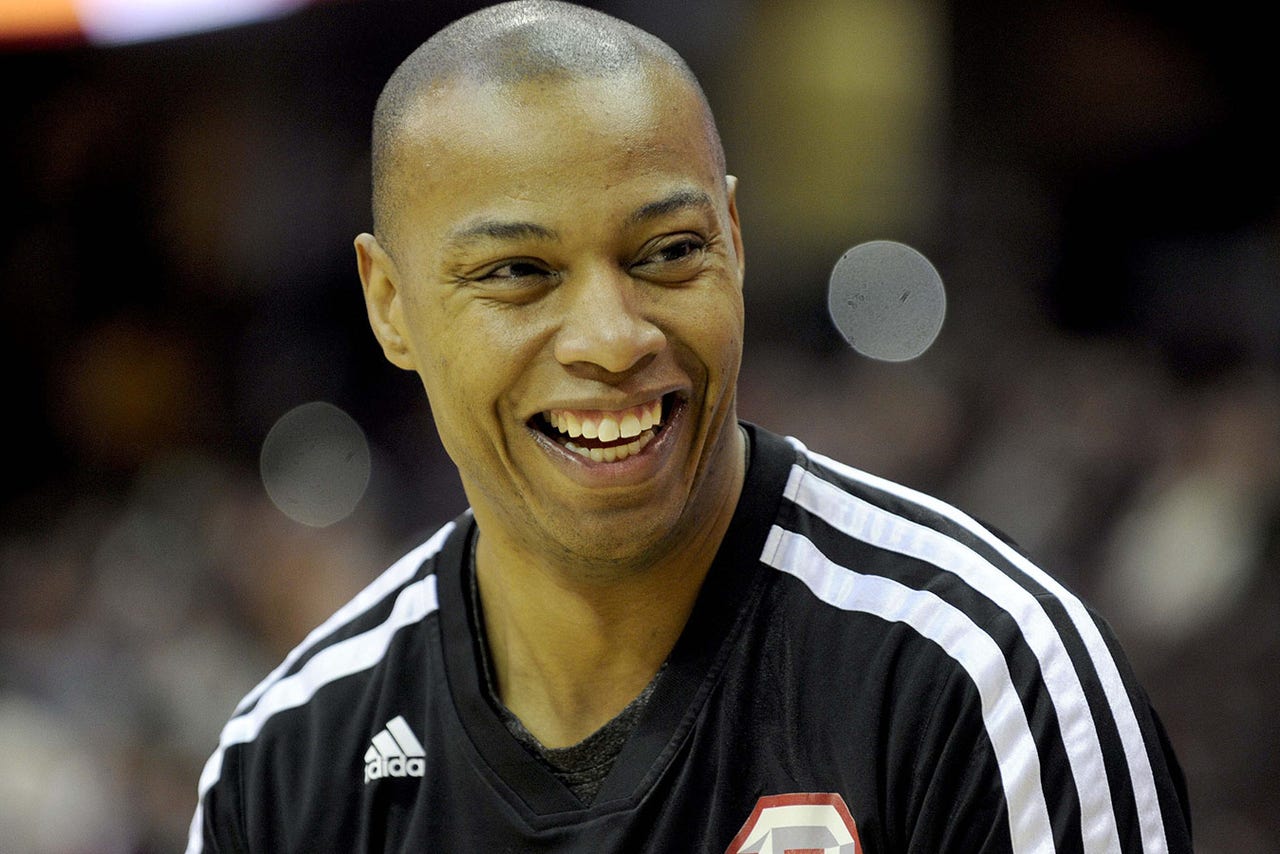 In a move which has been expected for days, one of the Bucks players seemingly happiest about being in Milwaukee agreed to be bought out by the team Thursday.
Wisconsin native Caron Butler completed a contract buyout with the Bucks that allows him to become an unrestricted free agent if he goes unclaimed on waivers, a process which takes 48 hours. If unclaimed, he'd be eligible to join any team and multiple reports indicate Butler will likely sign with the Miami Heat, the two-time defending champions who are looking to bolster their roster for a playoff run. The Thunder, Spurs and Bulls are also teams reportedly interested in Butler.

"When you talk about being a professional and handling yourself with class, that's what Caron has done here in Milwaukee," general manager John Hammond said in a release put out by the team. "We thank him for his many positive contributions both on and off the court and wish him and his family well."
Because Butler was released before Saturday, he is eligible to participate in the playoffs with his new team no matter when he signs.
Butler, who turns 34 in two weeks, is in the final year of a three-year, $24 million contract that pays him $8 million this season.
When he was acquired by the Bucks from the Phoenix Suns via trade last August, Butler was expected to provide the team proven scoring and a veteran presence. His homecoming -- Butler was born and raised in Racine, Wis., about 30 miles south of Milwaukee -- was supposed to be a heartwarming one.
"It's been a dream come true to wear the Milwaukee uniform which so many of my idols growing up wore," Butler said in the release. "I'd like to thank Sen. Herb Kohl, John Hammond and Larry Drew for the opportunity to live out my dream of playing for the Bucks. The entire organization has treated me and my family in a first-class manner that we will never forget. I would be remiss if I didn't also thank the great fans of Milwaukee, Racine and the entire state of Wisconsin for always standing with us during a challenging season. Thank you all from the bottom of my heart."
Initially, the fit seemed indeed ideal.
At his emotional introductory press conference in September, Butler shared tears and laughs and called it a "dream come true" to play for "the team that I grew up watching." A teenage drug dealer who had numerous run-ins with the law before joining a traveling basketball team and eventually leaving Racine, Butler said, "To be out there on that floor wearing a Bucks uniform, having Racine and Milwaukee stand up loud and proud and represent, that's going to be extremely special. I'm going to put on for my city."
On the court, too, he made a positive early impact. Butler scored in double figures in six of the Bucks' first seven games and unleashed a 38-point outburst on Nov. 22 against the Philadelphia 76ers.
But the honeymoon soon wore off as the team's losses mounted -- the Bucks currently have the league's worst record at 11-45 -- and the 6-foot-7 forward battled injuries, fluctuating minutes and inconsistent play.
For Butler, it was an up-and-down tenure in Milwaukee, where his role never truly was defined. He started nearly a third of Milwaukee's games but was rendered a DNP - Coach's Decision in others.
In mid-January, Butler expressed frustration about his playing time. "I knew it was going to be a process to win, but me as a basketball player and as a competitor, the information I received before coming here was, 'You are going to play a lot," he said.
Butler added: "This is home for me but it's not home for a lot of people. You have to make it attractive for free agents to come to a market like this. If a hometown guy can't be happy here, who will come here?"
A little more than a month later, with the Bucks swooning, the trade deadline looming and rumors flying about multiple Bucks players, including Butler, it was clear the home-state hero had changed his tune.
"As long as I'm out there playing and being able to contribute to the team on a consistent basis and I know that I'm going to play set minutes every night, a solid role, I'm fine with that," Butler said on Feb. 19. "If that's not going to be the case . . . anything can happen. We'll see what happens."
In all, Butler appeared in 34 of the Bucks' 56 games, averaging 11.0 points, 4.6 rebounds and 1.6 assists in 24.1 minutes. All of those numbers were down from his career averages of 15.3, 5.4 and 2.5 and 33.9 per game. His field-goal percentage this season (38.7) is the second-worst of his 11-year career, though his 3-point percentage (36.1) is his third-best mark.
Butler had six games for Milwaukee in which he scored 20 or more points, including a 30-point outburst in a Jan. 22 win over the Detroit Pistons and a 21-point game last week in which he drained seven 3-pointers. He followed that performance up with 17 the next game and, though he's sat out the last two contests with what's been called a left ankle injury, Butler likely piqued the interest of contenders around the league seeking outside shooting and a playoff-hardened veteran. Butler won an NBA championship with the Dallas Mavericks in 2011.
The Bucks now have an open roster spot and are likely to sign someone to a 10-day contract.
---