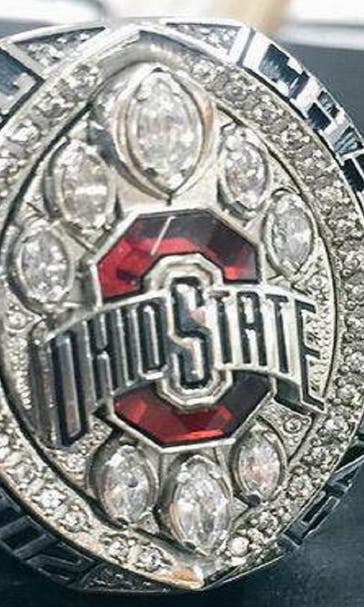 Buckeyes show off Big Ten and national championship rings
April 17, 2015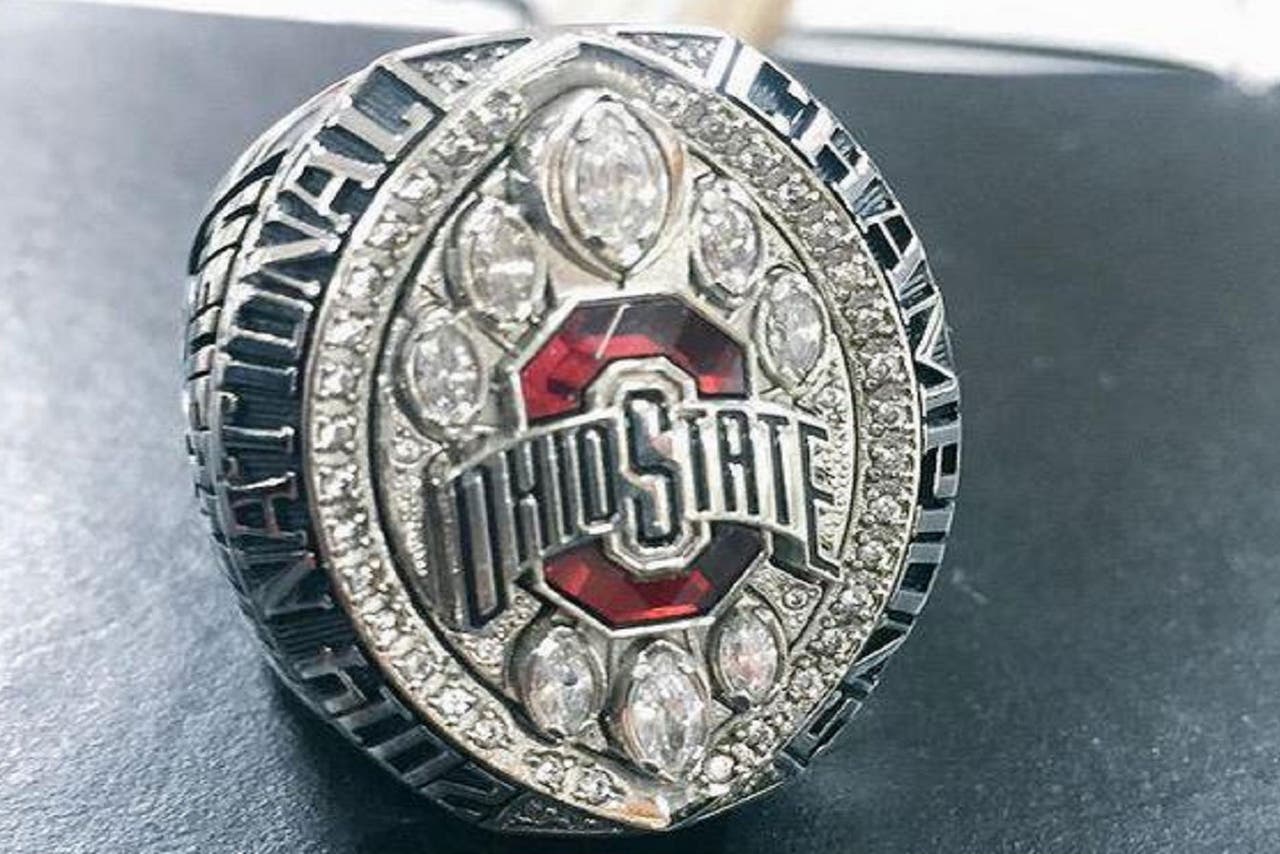 Members of the 2014 Ohio State national championship football team showed off their rings via social media on Thursday.
Head coach Urban Meyer tweeted a picture of three rings in a beautiful mirrored box featuring the 2014 Buckeyes season results. The rings in the photo include the College Football Playoff championship ring, plus the Big Ten championship ring and the national champions ring given to the players by the school.
The eight football shaped stones in the face of the national champions ring represent the number of national titles claimed by Ohio State.
---