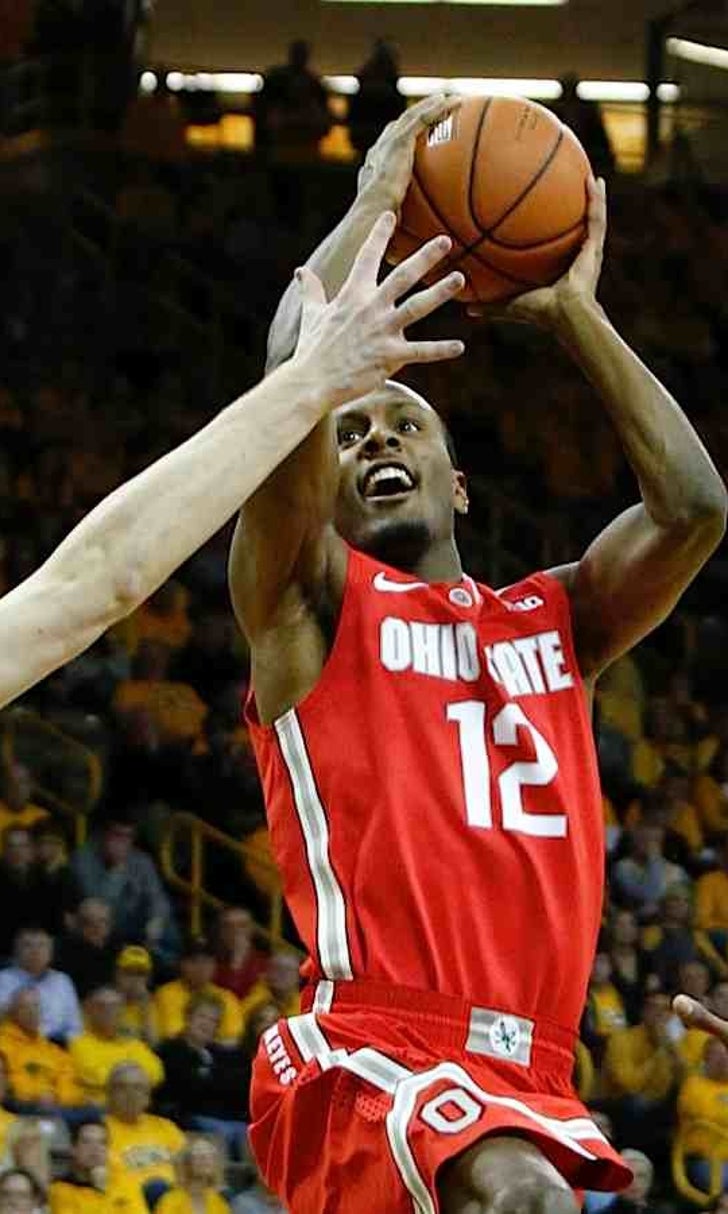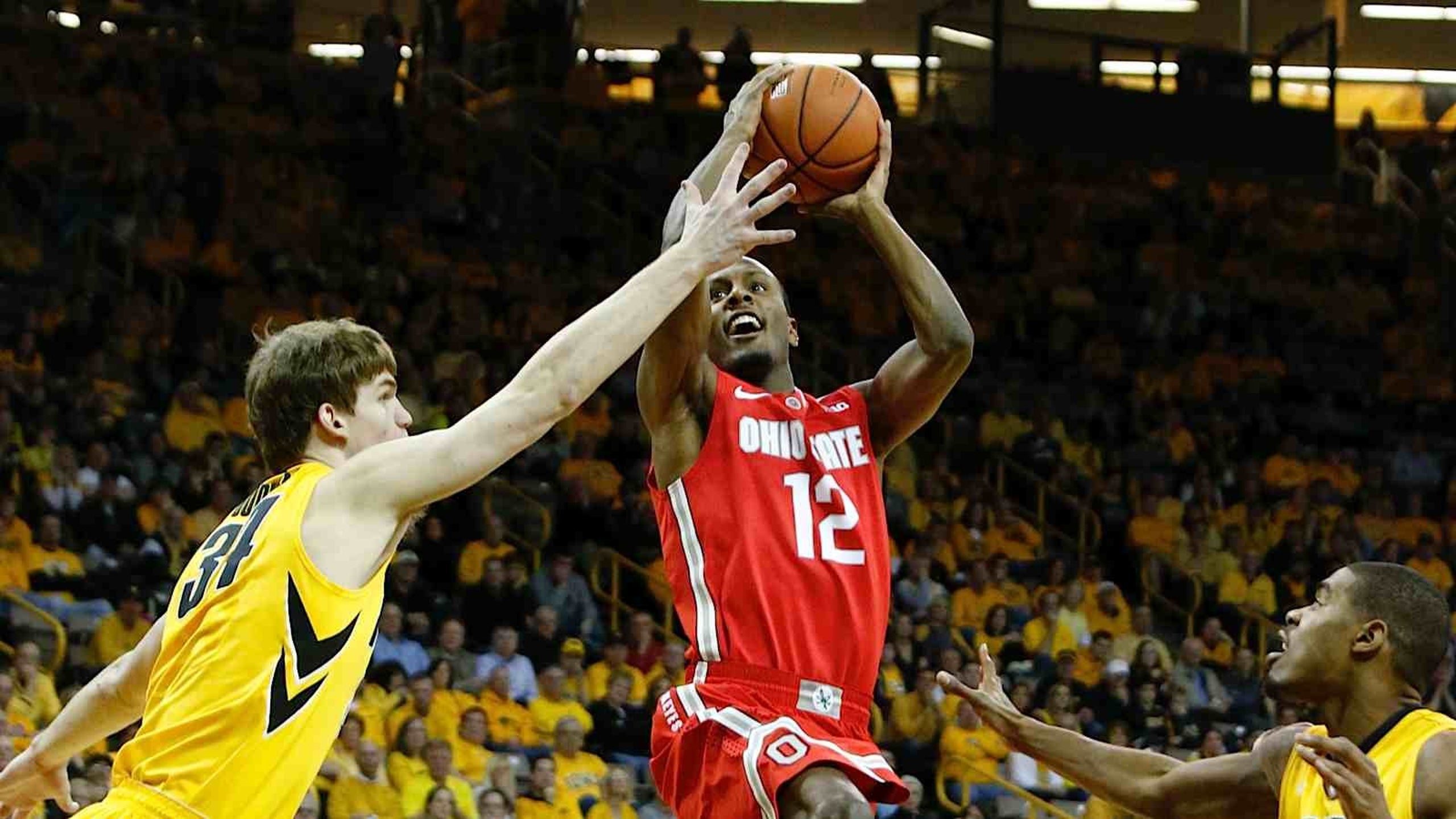 Buckeyes shooting for more offense
BY foxsports • February 19, 2014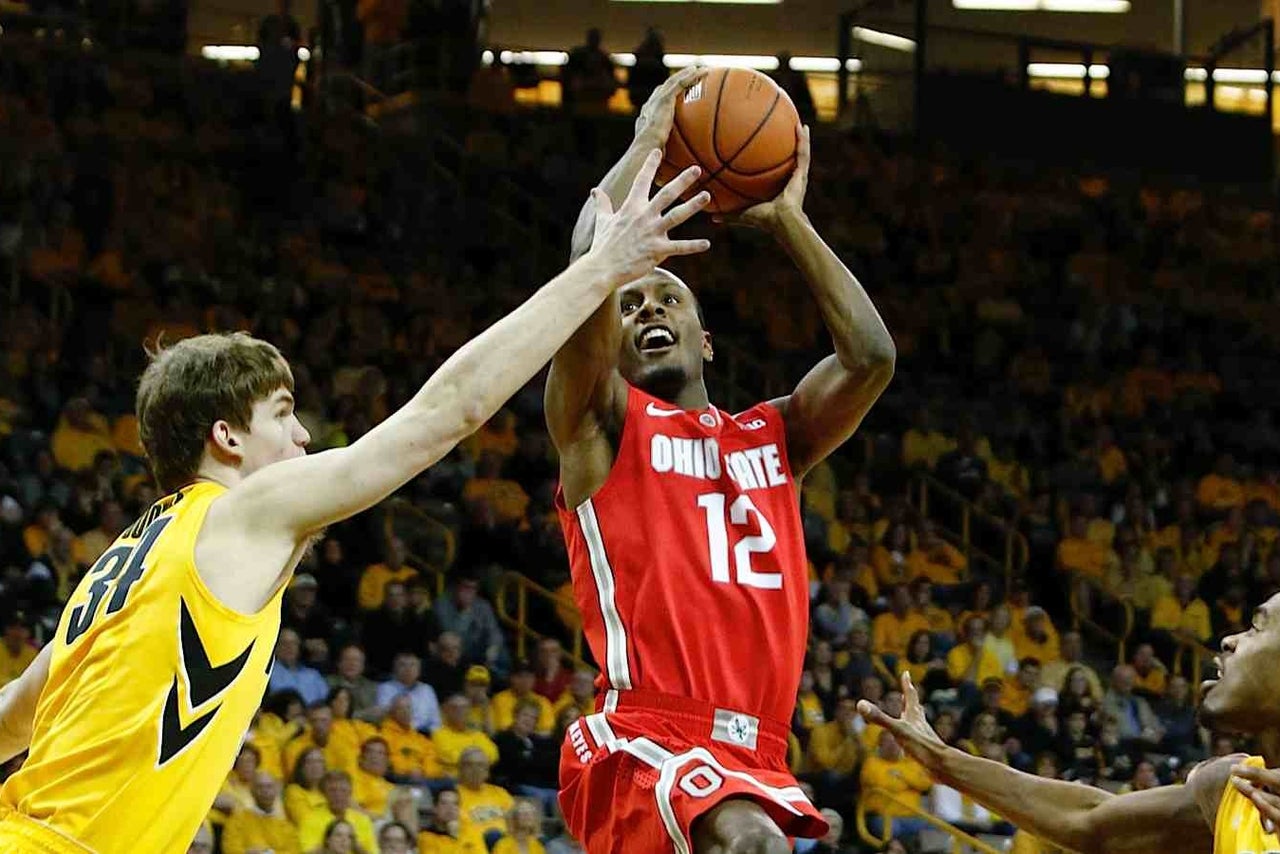 COLUMBUS, Ohio (AP) - A freshman who didn't make a field goal in six consecutive games remains an important - perhaps even vital - player for No. 24 Ohio State.
Marc Loving hadn't hit a shot since Jan. 20 - going 0 for 11 - before he finally made three in the second half Saturday night in a 48-39 win at Illinois. His eight points for a struggling Ohio State attack were like a cool drink of water to a man crawling through the desert.
The Buckeyes, despite winning 20 of 26 games, are still at times the gang that can't shoot straight.
"To have Marc coming in and scoring - we would gladly welcome (it)," coach Thad Matta said Tuesday as the Buckeyes (20-6, 7-6 Big Ten) prepared to host Northwestern (12-14, 5-8) on Wednesday night. "Yeah, open arms, bring it on, we'll take it."
In the first half at Illinois, the Buckeyes shot 32 percent (9 of 28) and mustered just 20 points. They trailed by three at the break.
To try to turn things around, Matta went to his bench more and, for a change, the reserves responded. They had provided just 14 points total in the previous two games but came through with 17 as the Buckeyes shot 48 percent in the second half (9 of 19) to pull out the win.
Loving scored eight points in a 12-0 run that turned the game around.
"Some of it was mental," he said of his offensive drought. "A lot of the game is mental. So just seeing the ball go through basically gives you a mindset that, `It works. The ball does go through.'"
He wasn't alone. The Illinois game marked team season lows for points, field goals (18), field-goal attempts (47) and 3-point field goals made (3) for Ohio State.
The Buckeyes shoot as much in practice as they ever have in Matta's 10 seasons, but they just don't make as many in games. They are shooting just 43 percent in conference play, including 33 percent from behind the arc.
The coaches go through video clips to try to detect flaws in shooting motion by players. They are at a loss why the struggles have continued.
Matta said Ohio State missed wide-open shots in the first half.
"(They were) in and out shots, at the rim," he said. "As we looked at it, watching our execution, it's like, `Wow, I don't know if we could get a better shot than that.' They were right on target, but they just didn't go in."
The Buckeyes are among the best defensive teams in the Big Ten and the nation. Guards Aaron Craft and Shannon Scott are notorious thieves of the basketball. Lenzelle Smith Jr. and Sam Thompson are also solid defensively. Amir Williams is a 6-foot-11 impediment near the rim.
But as long as the Buckeyes can't make shots at the other end, they are unlikely to make a deep run in the Big Ten and NCAA tournaments.
"We put up a lot of shots (in practice), even if we weren't in a slump," Loving said. "We feel like we put in a lot of hard work, so the reps we put in will definitely pay off in the game."
Ohio State scored 40 or more points in the first half seven times during a cream-puff pre-conference schedule. The Buckeyes haven't topped that figure in their last 11 Big Ten games. That leads to closer games and a smaller margin of error, putting even more pressure on the defense to not make mistakes.
Poor shooting - and by extension, a lack of scoring - affects every other phase of their game.
Loving, despite his recent problems, remains confident.
"I think every shot I shoot is going to go in," he said. "If I miss one, I think, `Oh, the next one is going to go.' If I miss that one, then the next one is going to go in. Eventually, it's going to go down."
If shots don't go down eventually, the Buckeyes will, but they haven't had much trouble against the Wildcats.
Ohio State has won eight straight and 25 of 26 in the series since the 1998-99 season, as well as 29 in a row in Columbus since falling Feb. 24, 1977.
Northwestern enters on a three-game skid after Sunday's 54-48 home loss to Minnesota, and it's the lowest-scoring team in the conference at 60.7 points per game.
The Wildcats went just 7 for 28 from the floor in the second half and shot 30.2 percent overall, with leading scorer Drew Crawford held to two points on 1-for-15 shooting.
"Our margin for error in this league is very slim," coach Chris Collins said. "We're going to play close games. ... We need to find (ways) and I need to do a better job of helping guys manufacture points."
---