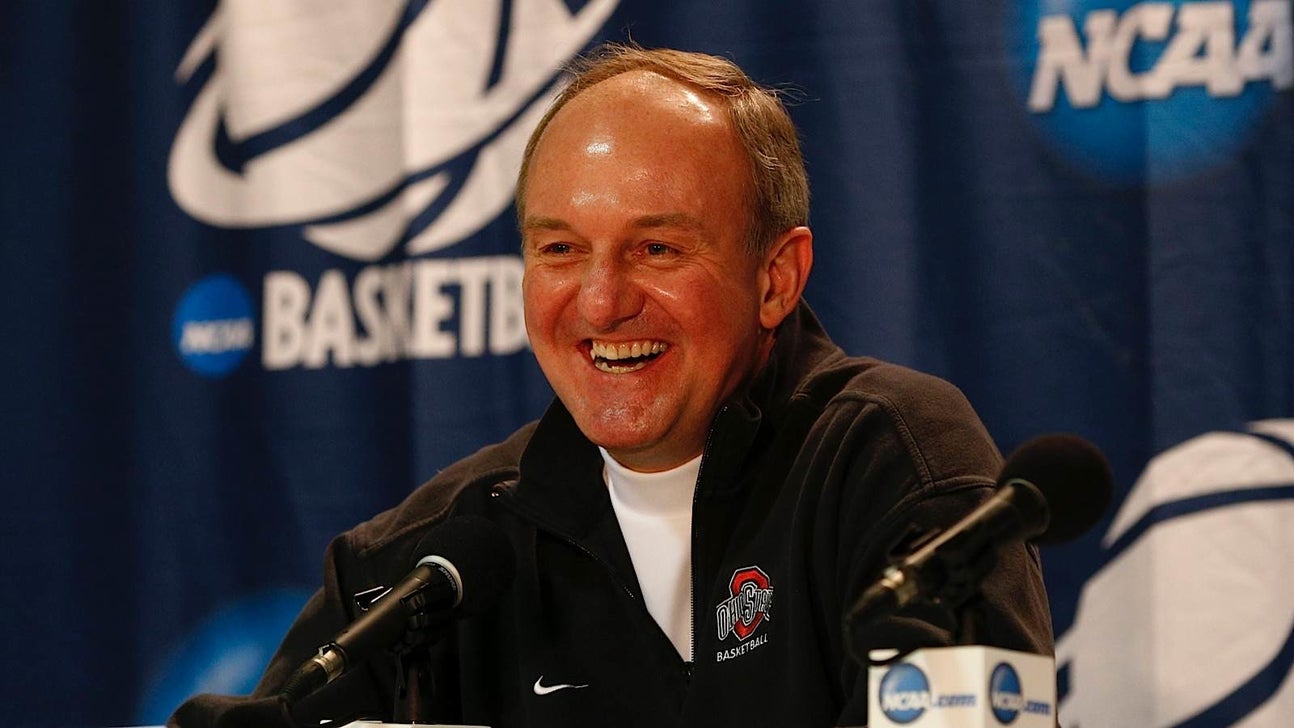 Buckeyes face Flyers in Ohio NCAA showdown
Published
Mar. 19, 2014 6:44 p.m. ET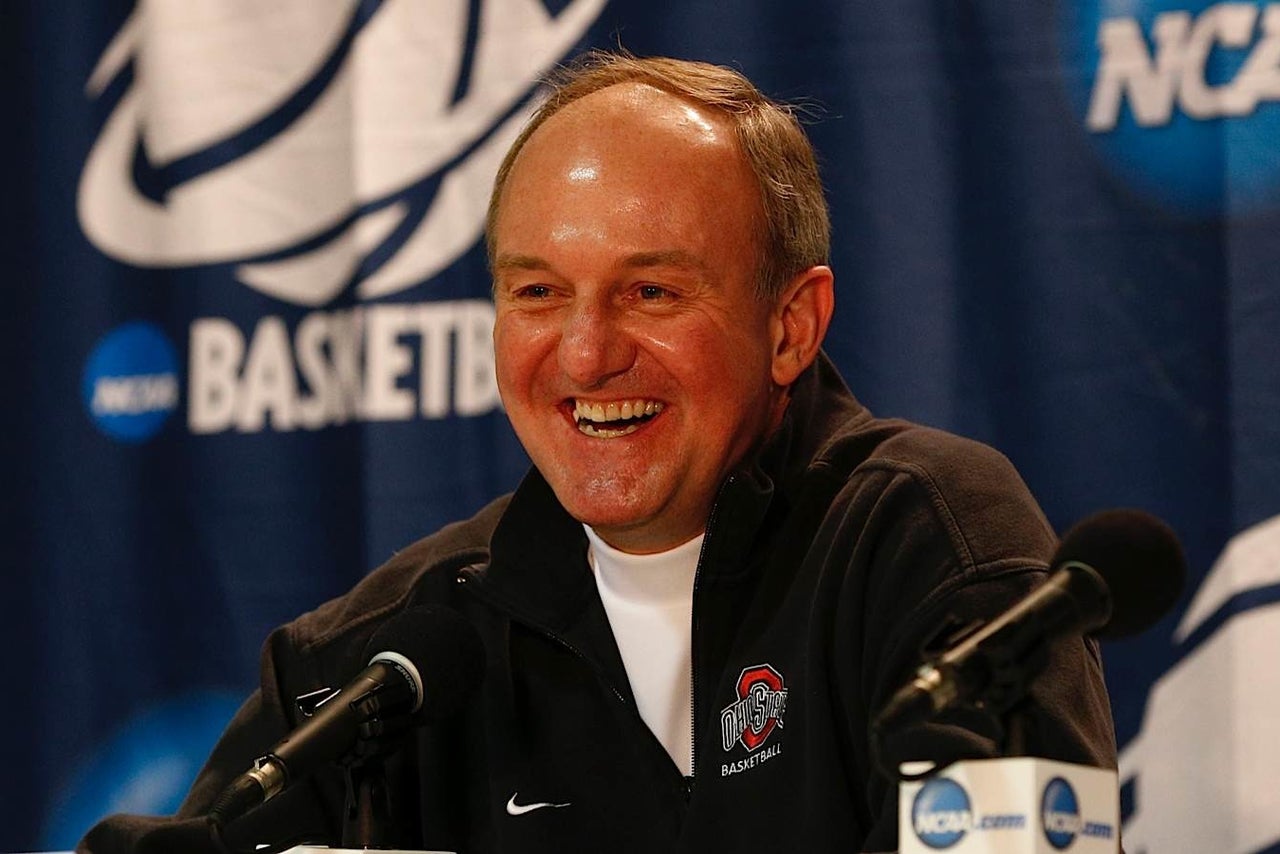 BUFFALO, N.Y. (AP) -- Dayton coach Archie Miller has known Ohio State's Thad Matta long enough to not be fooled by his mentor's friendly, outgoing demeanor.
"You know how it is. He'll walk around with a smile on his face," Miller said Wednesday. "But he's going to try to stomp your head in the first chance you get."
Miller then broke into a smile and referred to Matta as "a good guy," while acknowledging how special it was to spend two seasons working as Matta's assistant at Columbus.
As if the so-called "Battle of Ohio" needed further subplots with Ohio State (25-6), the South Region's sixth seed, preparing to face 11th-seeded Dayton (23-10) in the second round of the NCAA tournament in Buffalo on Thursday.
The coaches have known each other for some 20 years, since Matta was an assistant at Miami, Ohio, and first came across Miller in elementary school. Dayton's starting guard Jordan Sibert spent two seasons with the Buckeyes before transferring to Dayton.
And then there's the little matter of in-state bragging rights on the line between two schools separated by 75 miles.
Matta called the Buckeye state buzz a little overstated.
"I think people want to put tags on situations," Matta said. "But for us, and for Dayton, you win or you go home. There's not a whole lot more than that."
It's a little different from Dayton's perspective, in what Miller referred to as a "big brother-little brother" relationship between his Atlantic 10 Conference school and a Big Ten powerhouse.
"Everyone understands in the state of Ohio, what it's about in that state: That's Columbus. It's a powerful, powerful place," the 34-year-old Miller said, in his third season at Dayton. "We feel like we've earned the right to be here. And regardless if it was Ohio State or somebody else, we have to prepare to be ourselves, not who we play, and not what part of the state they live in."
Here are five things to watch out for between two schools facing each other for only the 10th time, and first since Ohio State's 74-63 win the third round of the 2008 NIT tournament.
TOURNAMENT TESTED: Ohio State senior guards Aaron Craft and Lenzelle Smith Jr. lead a team that has a combined 53 games of tournament experience. They've been part of a squad that has gone 9-3 and advanced past the third round in each of the past three years.
"We've gone through it enough that we know and can help our team, lead and be ready to play," said Craft, a two-time Big Ten defensive player of the year and also a Bob Cousy award and Wooden Cup finalist this year. "But the experience isn't going to put the ball in the basket for us this year. So it's a balance of understanding that it's a new year and a new team."
Matta has a 24-11 record in 10 tournament appearances.
TRANSFER TIME: Sibert left Ohio State for Dayton two years ago in a bid to gain extra playing time. Now he's getting an opportunity to face his former school in helping lead the Flyers to their first tournament appearance since 2009.
"No hard feelings at all," Sibert said, crediting Matta for playing a role in directing him to Dayton.
That doesn't mean Sibert isn't looking forward to an opportunity to beat the Buckeyes.
"Every transfer would love the chance to beat their old school," he said.
Sibert leads a balanced Flyers attack by averaging 12.5 points.
DETERMINED D: The Buckeyes rely on an attacking defense to smother opponents. They rank third in the nation in limiting opponents to hit 29.4 percent of their 3-point attempts, fourth with 85 steals and seventh in allowing 59.8 points a game.
Miller referred to Craft as a player who can "wreck your half-court game by himself."
The Flyers are 4-7 when scoring 69 or fewer points. The Buckeyes are 25-3 when holding opponents under 70 points.
HOT START, TOUGH FINISH: Ohio State got off to a 15-0 start, before a 72-68 overtime loss at Michigan State on Jan. 7. The Buckeyes closed the season 10-9, capped by a 72-69 loss to Michigan in the Big Ten semifinal on Saturday.
SLOW START, BETTER FINISH: Dayton rebounded from a 1-5 slump to close the season winning 10 of its last 12, including victories over conference elite rivals UMass, Georgetown and St. Louis. The Flyers are 10-7 against teams in the top 100 RPI ratings this season.
---