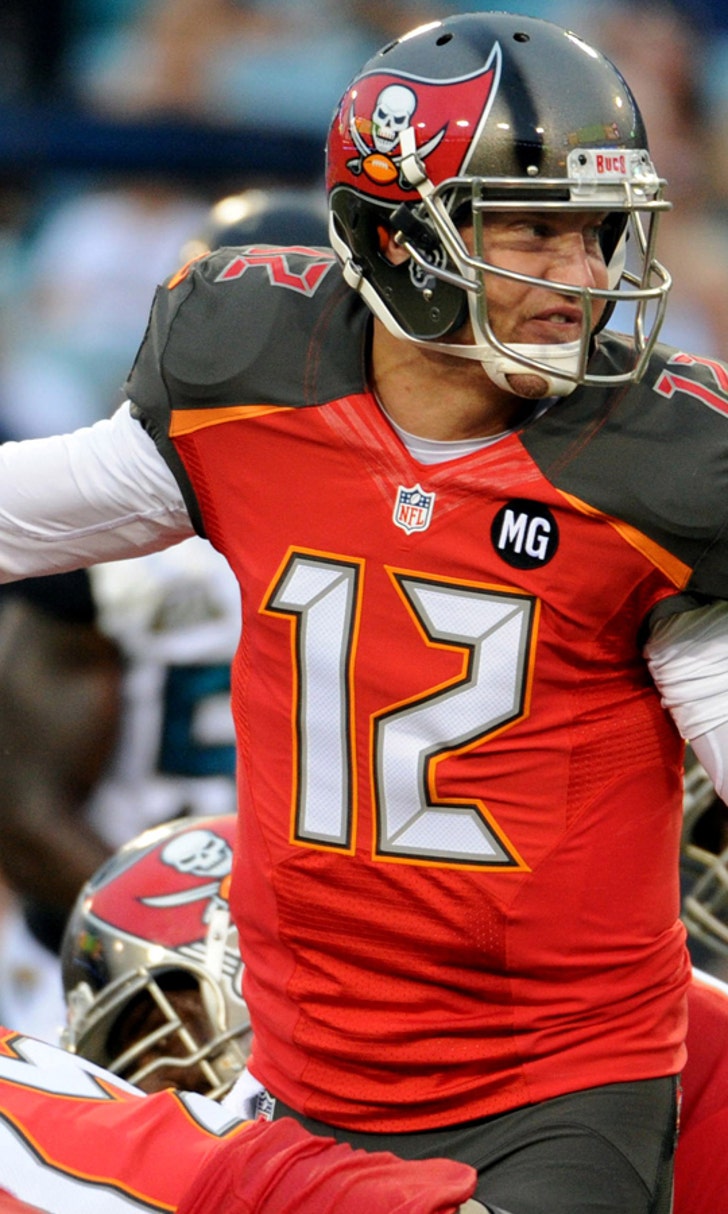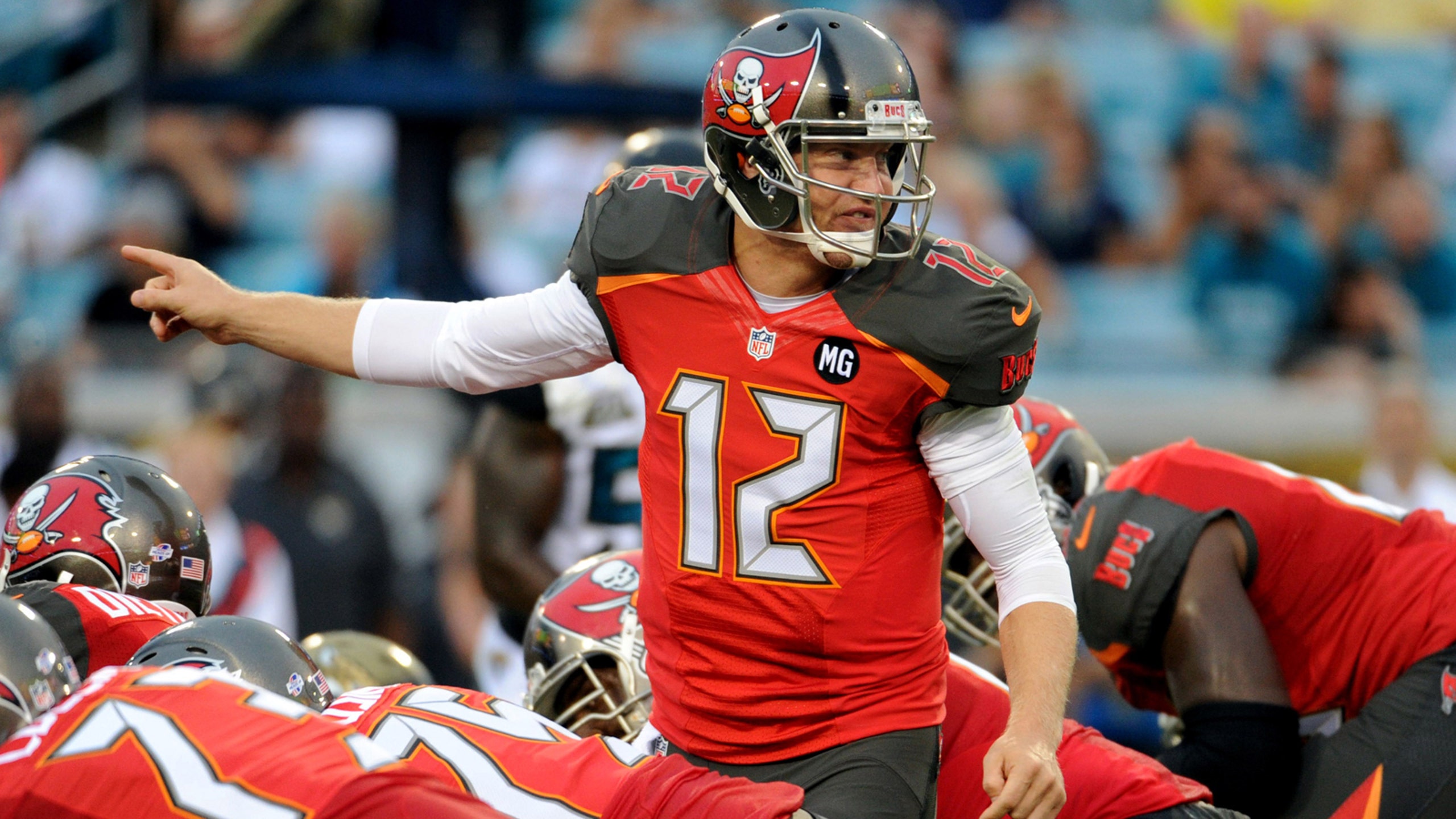 Buccaneers observations: Tampa Bay's new era begins with messy outing
BY foxsports • August 8, 2014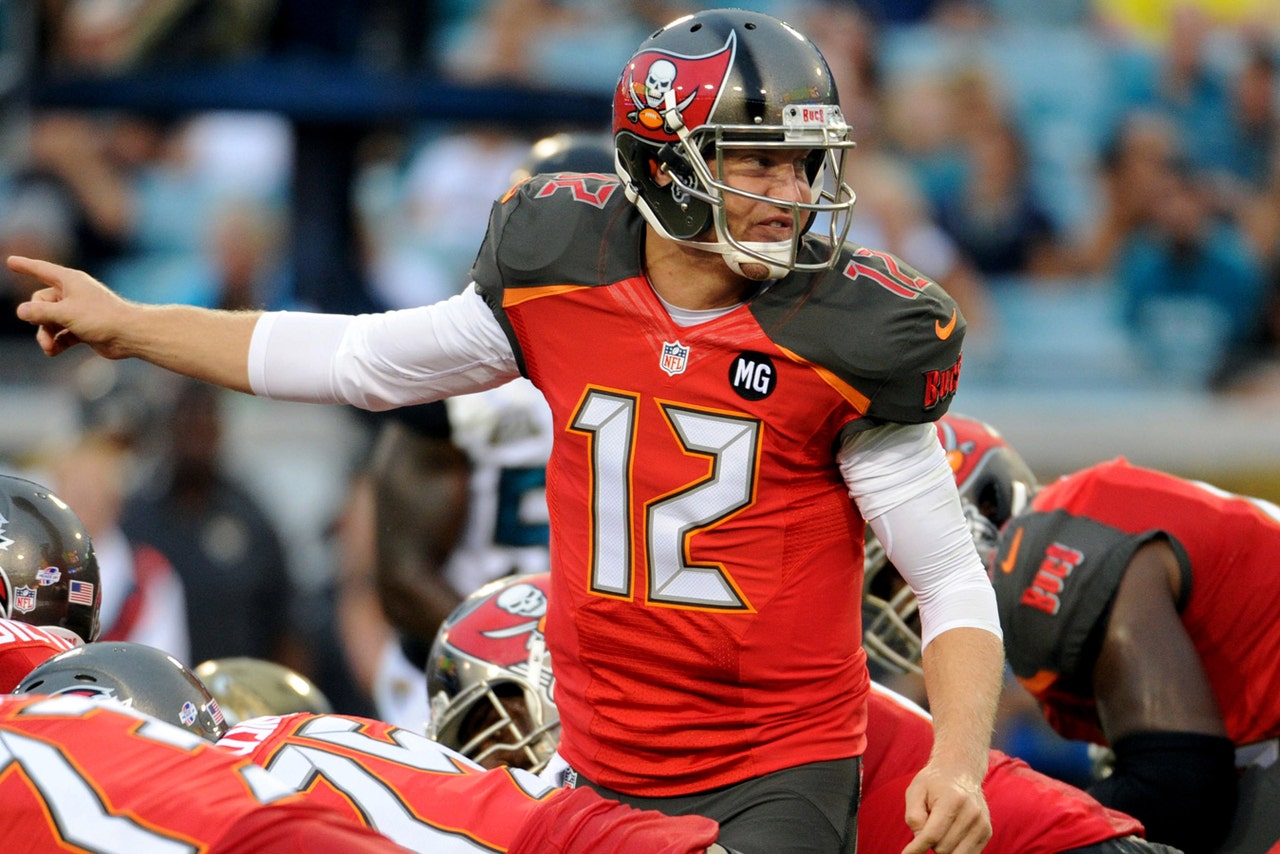 It's a start. That's about all that can be said about the Tampa Bay Buccaneers on the Lovie Smith era's first night. The scoreboard says they lost 16-10 to the Jacksonville Jaguars on Friday at EverBank Field, but more important than the final score, this was a day for first impressions and learning what the Bucs have beyond the practice field.
At first glance, they have a long way to go.
The first-team offensive line, specifically at guard and with tackle Anthony Collins, looked like a fright. Quarterback Josh McCown had little time to operate in the opening quarter that starters remained on the field. On a positive note, the Bucs' defense looked solid in the short glimpse that tackle Gerald McCoy and other members of the top unit played.
Still, this was a messy experience, about what was expected for a new era's opening night. This is the ground level. From here, the Smith era will evolve, with tweaks made in the journey toward Week 1.
Here are some observations from the Bucs' first preseason game against the Jaguars ...
1. Good thing this one doesn't count.
To be fair, a rough start in the first game of the Smith era should have been expected. Only so much can be learned from training camp practices. This is the lesson after Friday: Don't take too much stock into what's shown during "underwear" football, as Smith has not-so lovingly called non-game activities in the past.
The bad news: The offensive line, already a question, looked worse than expected. Oniel Cousins and Jamon Meredith received starts at the oh-so important guard spots, and they didn't look like answers. McCown, who completed 2 of 4 passes with 20 yards and one interception, was under constant pressure and had little time to operate within Jeff Tedford's still mysterious offense.
The good news: The Bucs have three more preseason games to figure things out. There's still time. Now, Tampa Bay coaches have film to study.
2. About that first-team offensive line ... wow.
Expectations for this group shouldn't have been high leading into Friday. There was too much turnover to expect a smooth transition. Still, the first unit's performance was alarming. Tampa Bay's first four possessions: An interception returned for a touchdown, two fumbles and two turnovers.
Yikes.
Again, there's time to produce a major correction. But Friday's struggles make it seem like at least one of the Bucs' answers at guard isn't on the current roster. Who knows what's to come in the next month? But Friday's film won't lead to any ringing endorsements.
The Bucs should hope to see marked improvement in this area soon.
3. McCoy didn't play much, but when he did, it seemed like he was always in the Jaguars' backfield.
This was the Bucs' most promising development Friday. McCoy, on a night of offensive struggle, provided some assurance that he should be a force as expected.
He only played one quarter. Still, he offered promising burst and threatened quarterback Chad Henne. Last season, McCoy had a career-high 9 1/2 sacks. With Smith's emphasis on defensive line pressure, McCoy could threaten for double-digit sacks this season.
Friday, McCoy showed opening glimpses of that promise.
4. The preseason schedule will be Mike Glennon's time to show the Bucs' future could become the present sooner than expected.
No doubt, McCown will be Smith's man for Week 1. Likely, McCown will remain the Bucs' answer at quarterback for most of the season's first half. But here's a scenario: Say Tampa Bay's offensive line continues to struggle, and McCown fails to produce a sustained threat in a tough stretch to start the season.
Who's to say the Bucs won't make a move to Glennon sometime soon after?
Aside from the third preseason game against the Buffalo Bills, which will be a dress rehearsal that simulates regular-season action, Glennon should receive about three quarters of work each game before Week 1. It's obvious that Glennon, who finished 11-for-19 passing with 140 yards and one touchdown, has gained the new coaching staff's trust. If he can become consistent in the preseason, his stock will continue to rise.
5. Smith shouldn't be short on material to motivate his team.
From the penalties (11) to the sacks allowed (three) to the missed chances for defensive takeaways, the Bucs left much to be desired in their first game under their new leader. In many ways, this is a positive development for Smith, who can zero in on an overall sloppy night to create a sense of urgency as the Bucs build toward their next preseason game against the Miami Dolphins on Aug. 16 at Raymond James Stadium.
Some bright spots: Special teams, for the most part, were solid; Glennon showed increased comfort late in the game; and defensive end Da'Quan Bowers revealed signs of life after entering training camp skating on thin ice with the new regime.
Little about this night will be remembered when the Bucs begin play for real in four weeks. Still, it provided some structure to the Smith era, which remains a work in progress.
Next up: Aug. 16 vs. Miami Dolphins
You can follow Andrew Astleford on Twitter @aastleford or email him at aastleford@gmail.com.
---