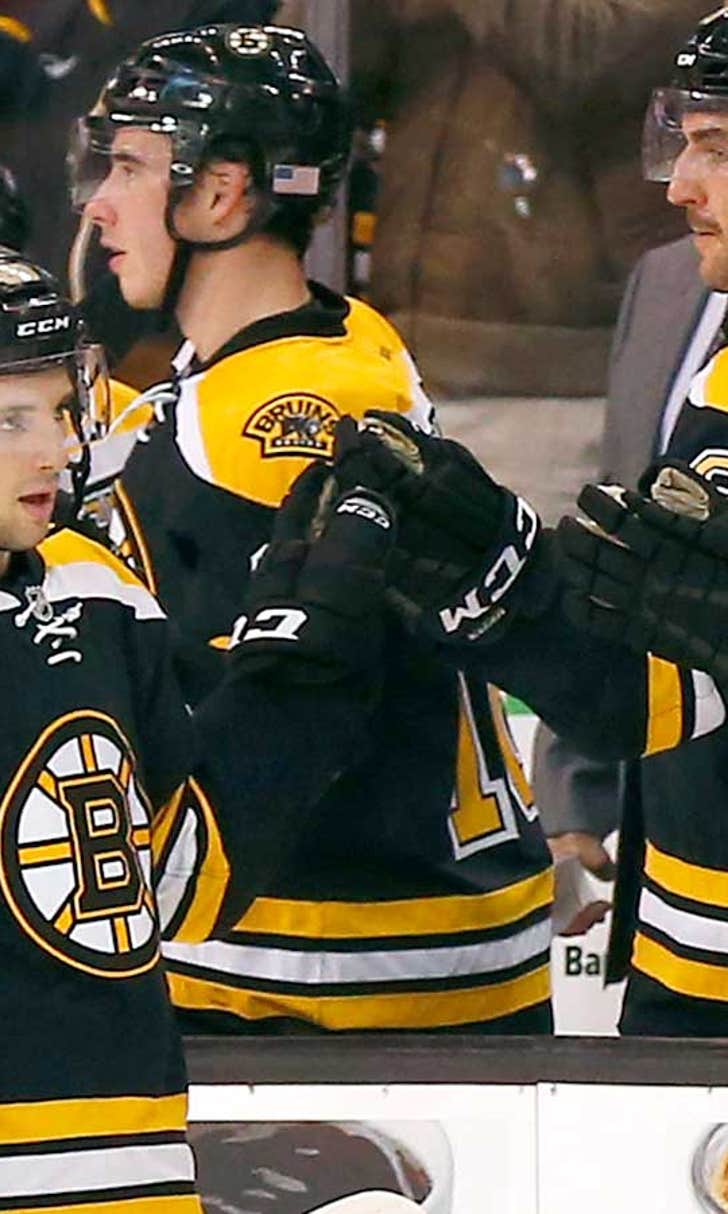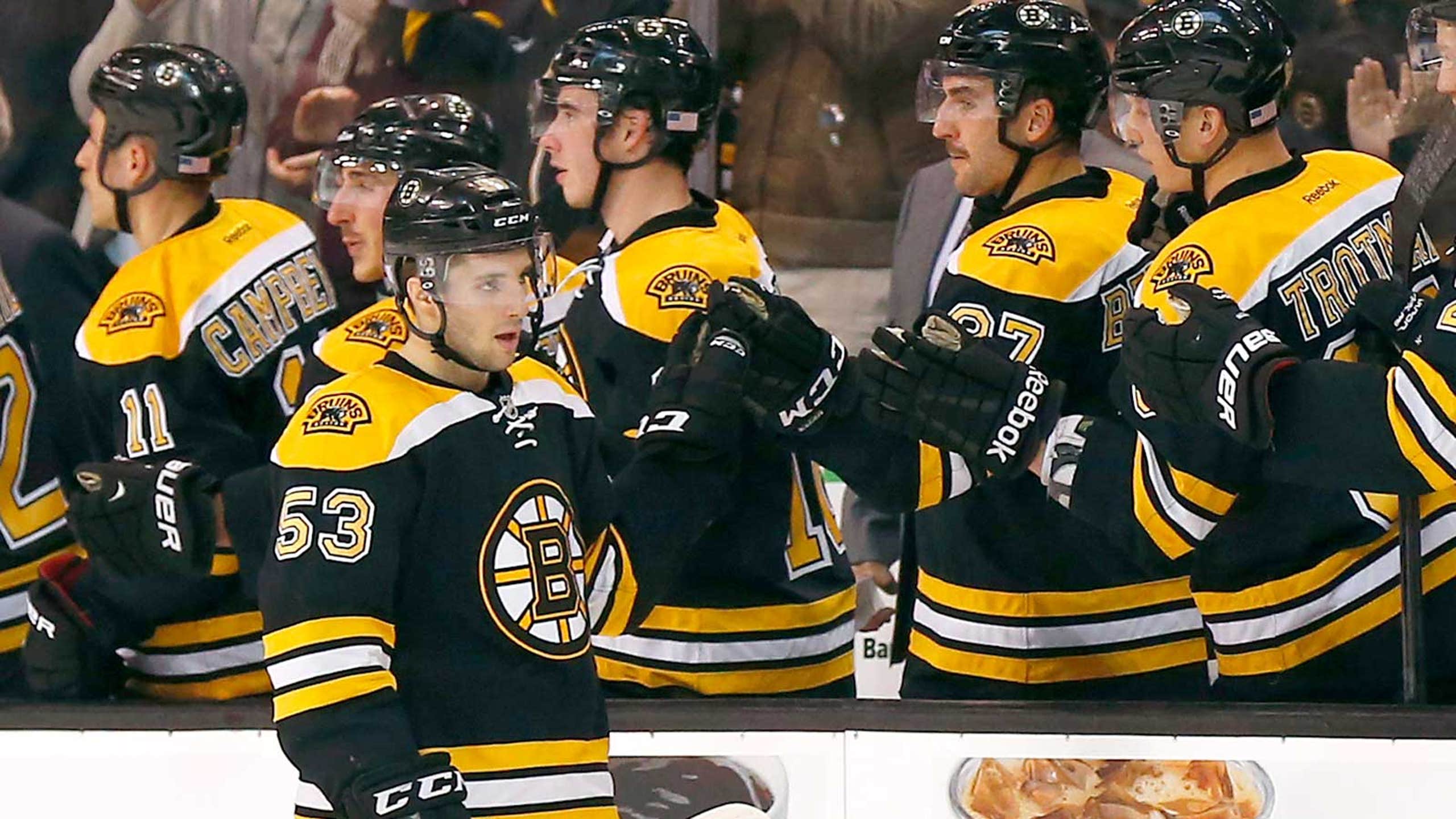 Bruins winning games with 'D' as they come to Columbus
BY foxsports • November 21, 2014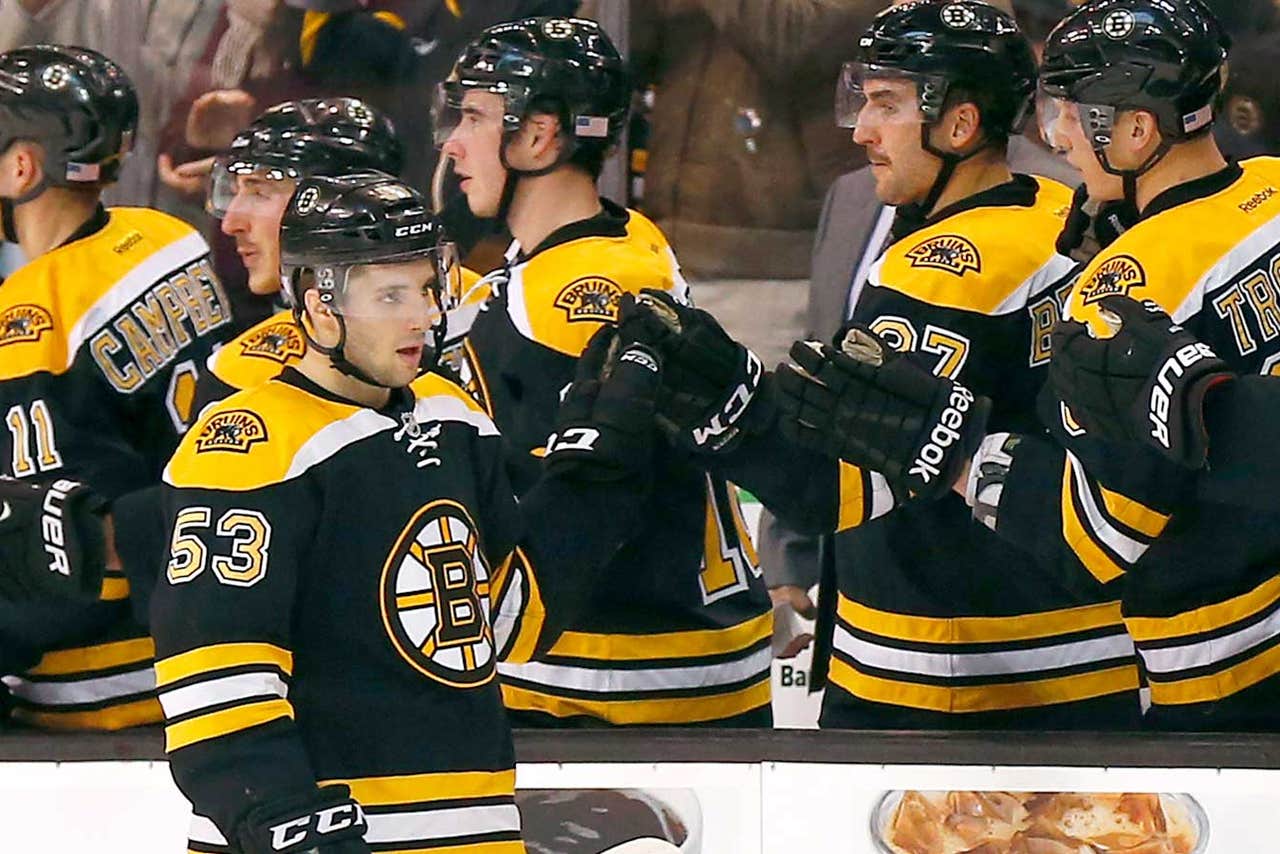 The Boston Bruins are due for a big offensive night, even if they're content winning the way they have in the last two games.
That outburst could come Friday night in a visit to the Columbus Blue Jackets, one of the worst defensive teams in hockey, as Boston goes for a seventh straight win in the series.
The Bruins (12-8-0) are also trying to win for an eighth time in 10 games, though they've scored six goals in their last four.
They've limited opponents to 21 goals in the last nine despite a sloppy stretch last week of 11 goals allowed in consecutive losses. The other seven games have been more of what the Bruins have come to expect of themselves defensively in recent seasons with at most two goals allowed.
Tuesday's 2-0 win over St. Louis was the latest, and it came despite being outshot 33-17.
That was to an extent by design after building a two-goal lead entering the third and working to keep the Blues' shots coming from the outside to make things relatively easy on Tuukka Rask.
"For the most part we kept things tight and played a good game," said Rask, who was coming off another 33-save effort in Saturday's 2-1 win over Carolina. "Whenever we play defense like that and keep them on the outside for the most part, it makes my job easier and I expect to make those saves. That was my job."
It was Rask's first shutout after leading the NHL a season ago with seven. Something of a slow start for the reigning Vezina Trophy winner has given way to a 6-1-0 stretch this month with a 1.86 goals-against average. He's also won four straight starts against the Blue Jackets (6-11-1) with a 1.14 GAA.
Maintaining defensive consistency could become tougher after the Bruins learned Wednesday they'll be without Adam McQuaid for six to eight weeks with a broken thumb suffered against the Blues.
They could also be without fellow defenseman Dougie Hamilton, who has missed practice time this week with the flu. Forward Brad Marchand remains day to day with an undisclosed ailment after missing Tuesday's game.
With Marchand out, Patrice Bergeron scored for a second straight game. The center has four goals and five assists in eight games this month.
Milan Lucic has been limited to one goal on the Bruins' 7-2-0 run, but he has four goals and three assists in his last four games against Columbus.
The Bruins have won the last six meetings with the Blue Jackets, including a three-game sweep a season ago with four goals allowed. Boston is 5-1-2 all time in Columbus.
The Blue Jackets had shown signs of life with consecutive wins over the weekend following a nine-game losing streak, then promptly regressed in Tuesday's 5-0 home loss to Detroit.
They're allowing an Eastern Conference-worst 3.56 goals per game, including an average of 4.33 while losing five of six at home. Three goals came in the final 20 minutes against the Red Wings, which has been a consistent problem with 40.6 percent of the goals they've conceded coming in the third.
"Sometimes you are playing from behind and that can be part of it, but there've been games where it's been 2-2 going into the third period, like Dallas and Ottawa twice," coach Todd Richards told the team's official website. "It's not just games where we're trailing. ... It's just us not managing the third period."
Sergei Bobrovsky has a 3.62 GAA in his last five starts and is 0-2-1 with a 2.24 GAA against Boston.
---