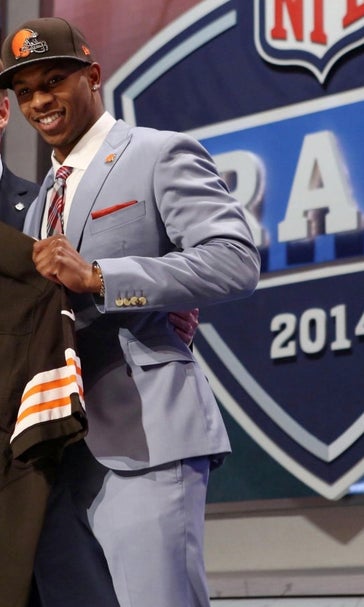 Browns Trade with Bills, Vikings and Take CB Gilbert
May 8, 2014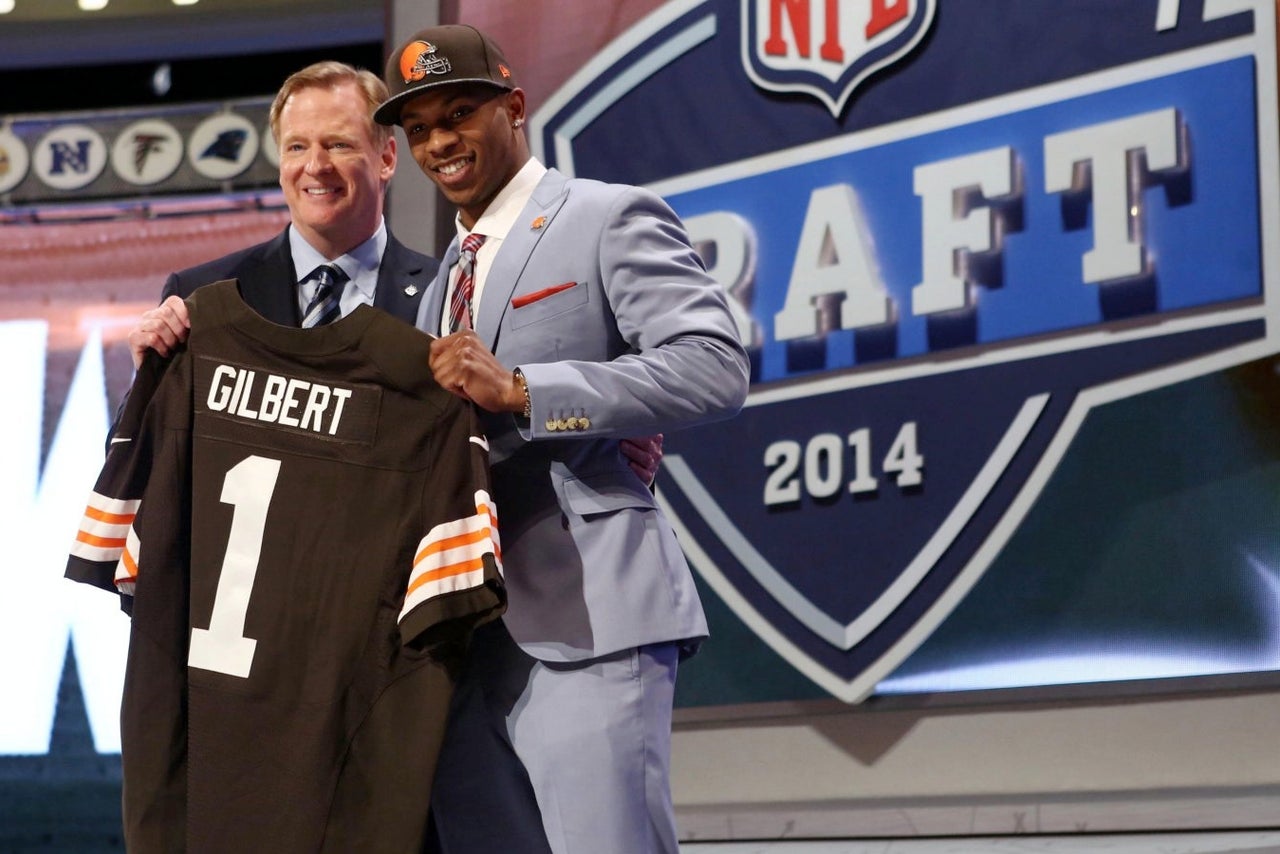 BEREA, Ohio--Ray Farmer came out wheeling and dealing in his first draft as a General Manager. Farmer made two trades before the Browns made their first pick but selected cornerback Justin Gilbert with their first pick.
The Browns had their choice of Sammy Watkins, Khalil Mack and Johnny Manziel and decided cornerback was a bigger need.
"The thought process was simple," Farmer said. "We had an opportunity to move back, pick up some future considerations. We knew where we were in the draft and we felt like it was a good opportunity to continue to improve our team with the number of picks we could get so we made a deal to move back to Buffalo (No. 9).
"(The) second trade was another opportunity to get the player we thought we wanted," he said. "It didn't cost us much to move back into position when he was on the board. We took that opportunity, and we took the pick with (Oklahoma State CB) Justin Gilbert."
When the Browns were on the clock they swapped spots with the Bills and dropped to ninth overall to select one of their biggest needs.
Moments later, the Browns traded up one spot with the Vikings to select cornerback Gilbert. They gave up their fifth-round pick (195th overall) to move up to eighth.
On the first trade, the Bills gave up their first-round draft choice in 2015 and fourth-round pick in 2015.
Farmer believes Gilbert will be an immediate contributor for the Browns.
"Justin Gilbert the player -- He's long," Farmer said. "He's fast. He's explosive. He's a playmaker. He plays like a Brown. Number one thing we talk about when we talk about corners is they've got to cover like Browns. He's got great arm length. He's got the speed. He's got the ball skills. I know some people have questioned his tackling. We cover like Browns, tackling was good, but it doesn't necessarily need to be great.
"We understand exactly who he is, what he is," Farme said. "We think he can make plays for us. He's going to play relentless. He's going to play at the line of scrimmage and press people. He's able to do things we need him to do."
Gilbert is excited to be paired with Joe Haden.
"It's a dream come true," Gilbert said. "I became friends with Joe recently and am looking forward to (playing opposite of him)."
Farmer said he's excited as well to put Gilbert opposite of Haden.
"Joe Haden, Justin Gilbert, Donte Whitner -- I'm getting excited," Farmer said. "I probably shouldn't go there. We're excited about having corners that we think can go out, play press, get after people and give us a chance to turn the ball over
Gilbert said he was confident he was the top cornerback in the draft, but didn't know he was on the Browns radar.
"Not at all," he said. "I had a meeting with (the Browns) before I came to New York.
"I thought highly of myself but didn't know who would take me."
Gilbert (6-0, 202) played at Oklahoma State and had seven interceptions last season, inlcuiding two for touchdowns. Gilbert had 12 interceptions in his career. He also had 27 passes broken up.
CBS.Sports Dane Brugler summarized Gilbert this way.
"Tall, long frame with excellent arm length, matching up well with bigger targets...good long-speed and smooth acceleration with a flexible body type, using his athleticism to impede routes and make plays at all levels...physical and tough in press with assertive strength to use the sideline to his advantage and be aggressive at the catch point...very good quickness to close in a hurry with hustle to finish plays...excellent extension to highpoint and pluck INTs with reliable ball skills and competitive nature to track the ball in the air -- returned two INTs for scores in 2013...instinctive and plays with a high level of confidence"
Gilbert also returned kickoffs and had six career kickoff returns for touchdowns, which is a Big 12 record. He was a consensus All-American and All-Big 12 selection.
Gilbert thinks he can be the shut down cornerback that Mike Pettine wants on defense.
"I'm an every down cornerback that can guard can create turnovers and get the ball back for the offense," he said. "I think I was born with the ability to go take the ball out of the air."
One of the knocks on Gilbert is that he isn't a great tackler, but he disputed that. He had 182 tackles in his career.
"It doesn't bother me because I know I can tackle."
Farmer is confident the Browns have improved themselves immediately.
"We've improved our defense," he said. "We're going to do some other things to make our overall team better, but we definitely like the corner combination that we're going to have. Hopefully, we keep those guys together for a long time."
---