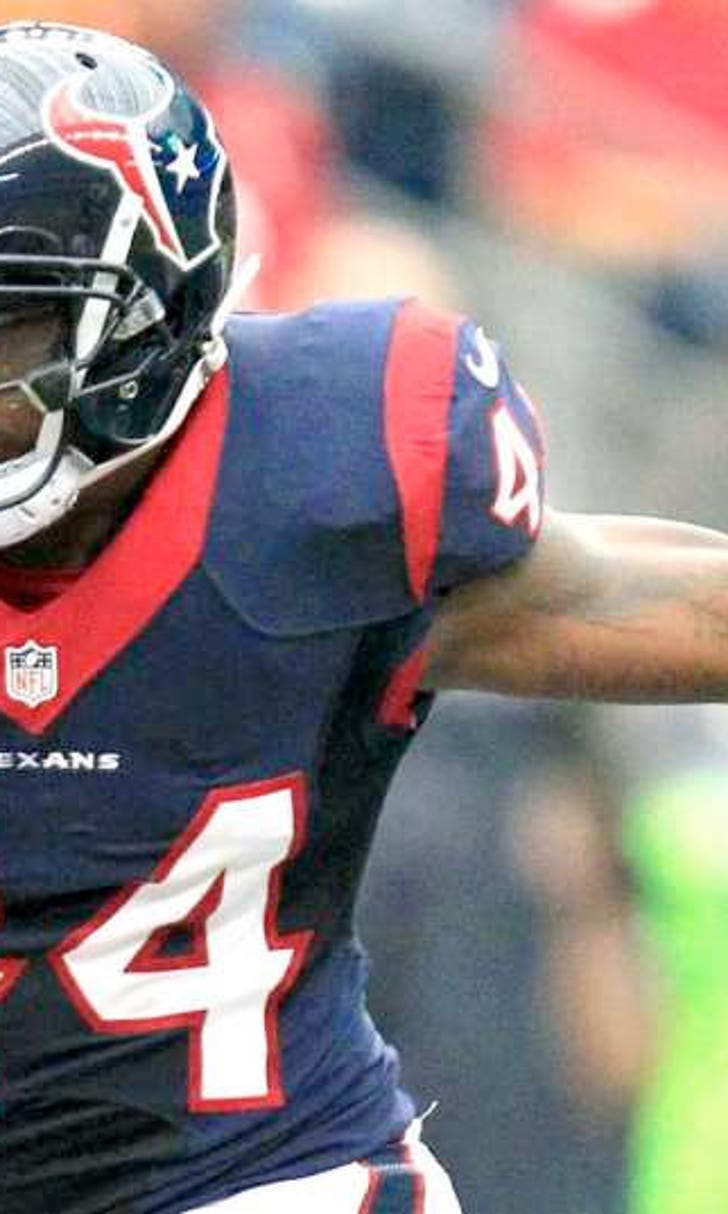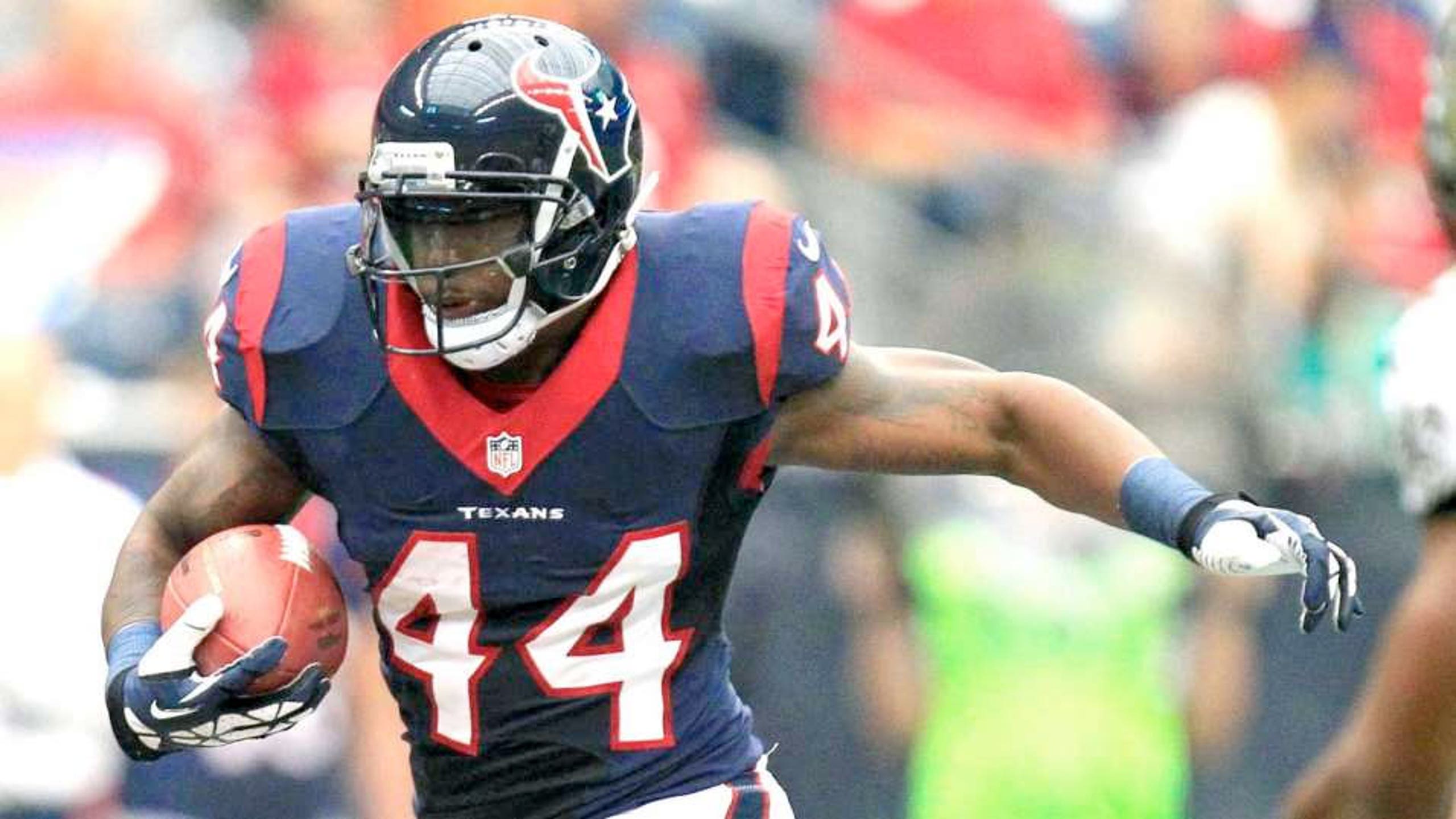 Browns land RB Ben Tate
BY foxsports • March 15, 2014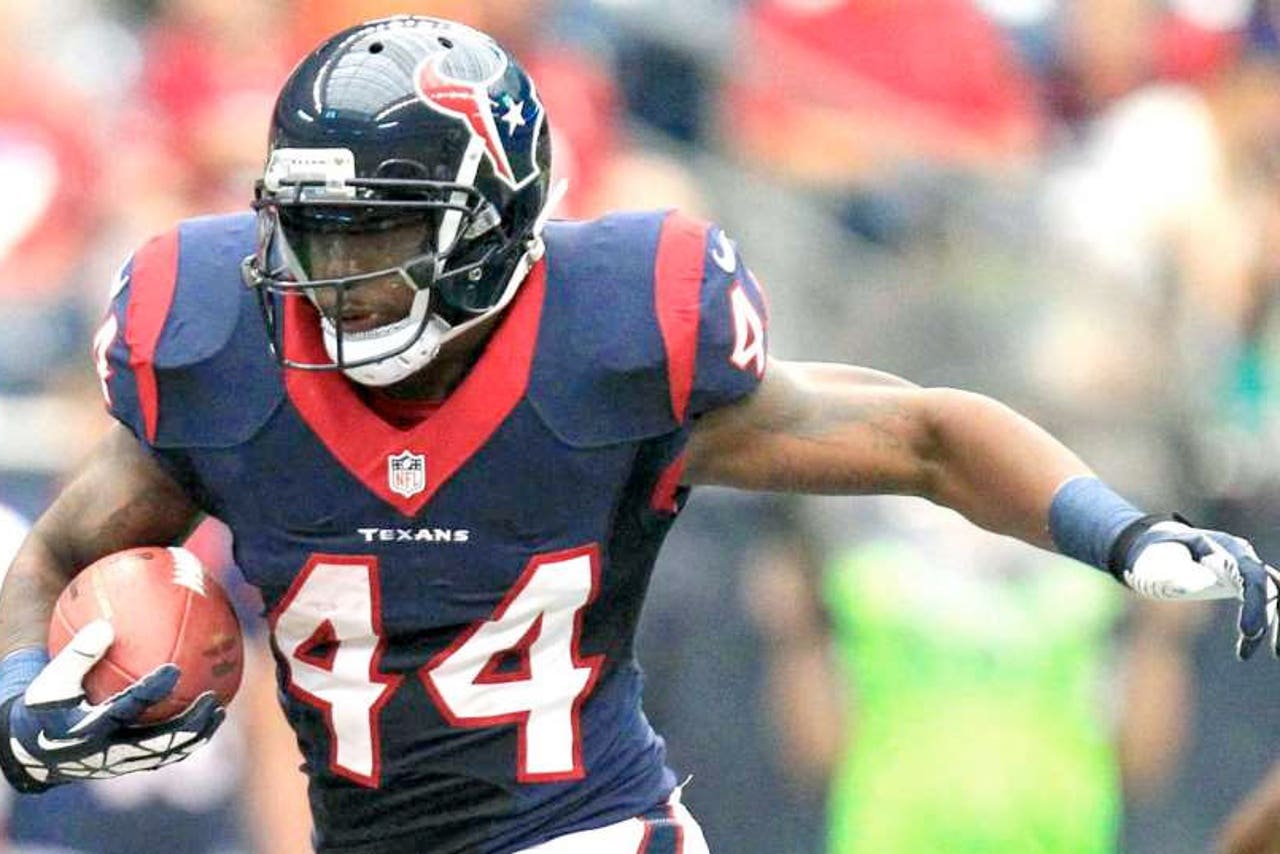 There is mounting evidence that running back Ben Tate will soon be the Browns featured running back.
Saturday morning, Fox 8's John Telich posted on his twitter account that Tate was still in Cleveland and that a "deal is based on him passing physical," which could happen as soon as Saturday. Telich also said the contract will be "performance based."
Hearing Ben Tate deal should be done today. Performance based $$$. Most prove and will get paid. #browns. He is still here.

— john telich (@JohnTelich8) March 15, 2014
Tate added to the speculation by posting a picture on his twitter account of the Terminal Tower in downtown Cleveland late Friday night. Tate even responded to some Browns fans who tweeted at him.
The Browns confirmed that Tate was in town for a visit to Fox Sports Ohio on Thursday night, but there has been nothing further confirmed by the team.
Browns offensive lineman Jason Pinkston posted a tweet to Tate, as well.
''Sign those papers."
Tate, 25, could be the Browns featured running back the team has been missing since they traded Trent Richardson to the Colts in September for a first-round draft choice.
Currently, the only running backs on the Browns roster are Edwin Baker, Fozzy Whittaker and Chris Ogbonnaya.
Tate is considered the top running back available in free agency.
Tate (5-11, 217 pounds) had 771 yards on 181 rushes in 2013 with four touchdowns. He also caught 34 passes for 140 yards. Tate had cracked ribs during the season and missed the last two games.
He started seven games and appeared in 14. Tate's best season was in 2011 when he rushed for 942 yards on 175 carries (5.4 avg.) with four touchdowns. He also caught 13 passes for 98 yards.
Tate was drafted by the Texans in the second-round (58th overall) in 2010 from Auburn, but he missed his entire rookie season with a broken ankle.
Tate has been called a good fit for Browns' offensive coordinator Kyle Shanahan's zone blocking-scheme offense and is confident he can be a top running back in the NFL.
"I think I can bring you an elite running back ," Tate said last Friday to Fox 26 in Houston. "I've learned a lot being behind Arian Foster. Definitely, when I'm healthy, I think I'm an elite running back in this league and I feel I can show my abilities and my numbers and my play will speak for itself and guys will see that.
"I am a guy who is a top five running back in this league, which I believe once I get out there and get to show that on a consistent basis."
UPDATE: 
The Browns made the signing official on Twitter Saturday afternoon.
Multiple reports, including ESPN's Adam Schefter, said Tate and the Browns agreed to a two year deal.
Tate won over the Cleveland fans immediately by tweeting a picture of himself in a Browns hat.
---