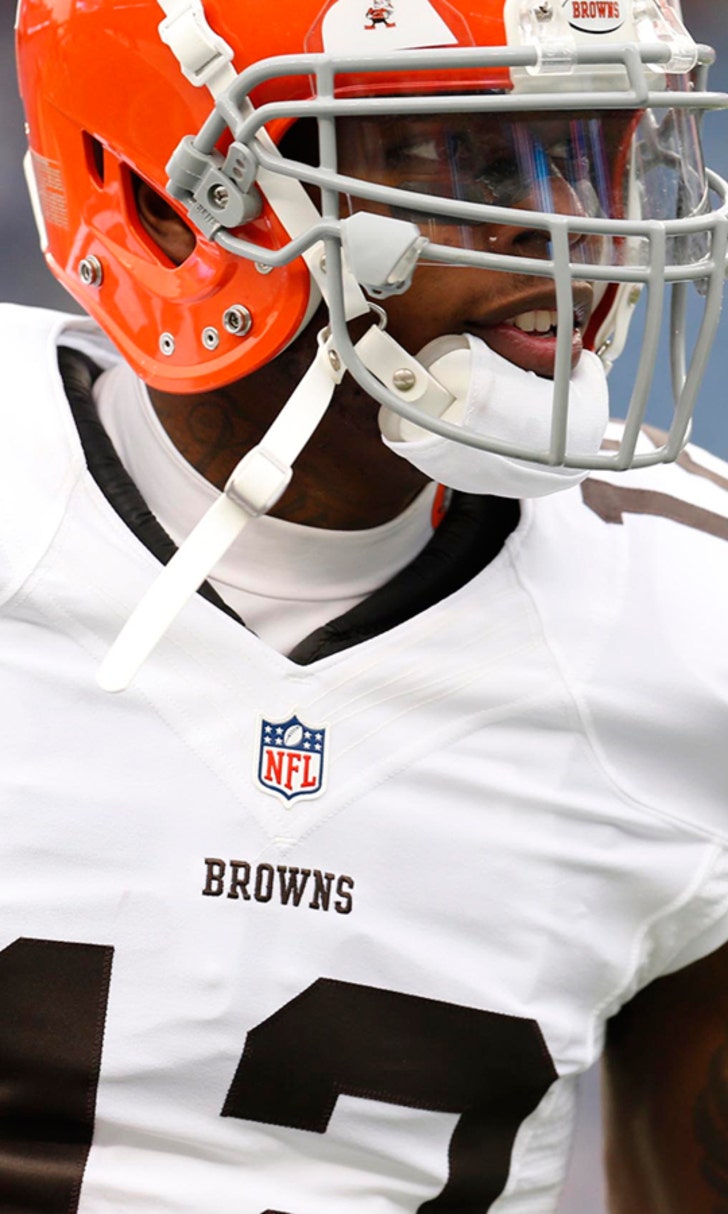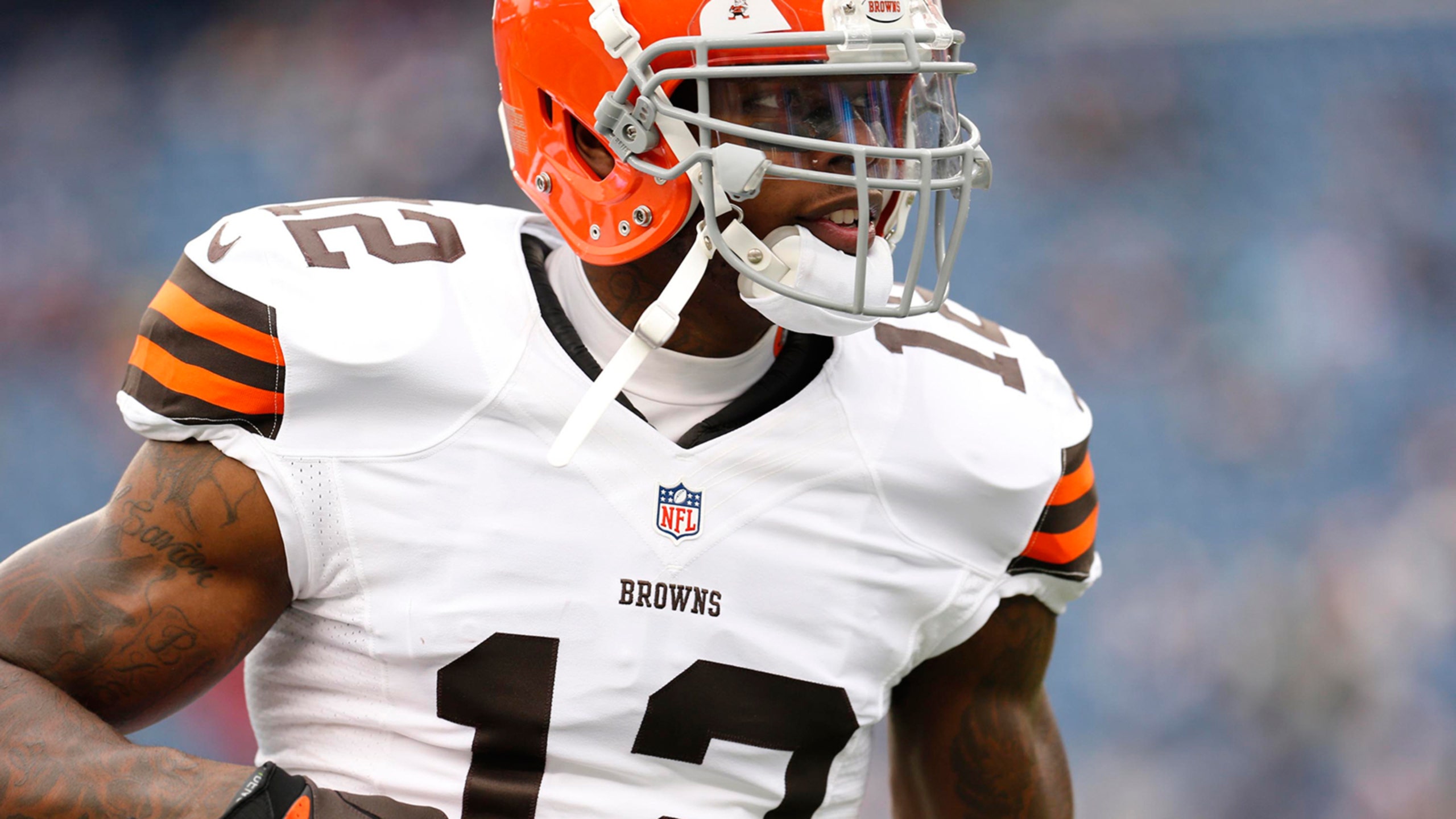 Browns extra points: The Gordon affect, Rubin returns, Update on Cameron
BY foxsports • November 20, 2014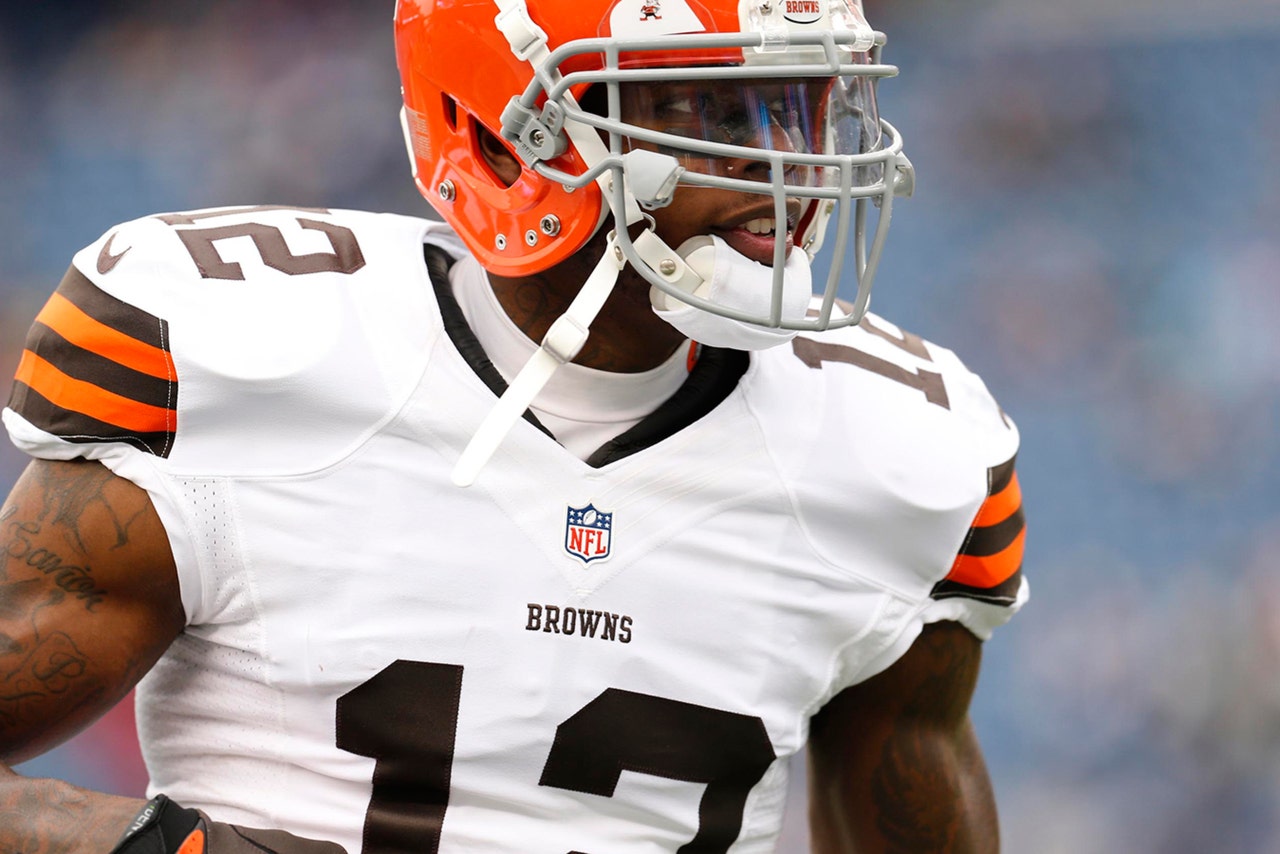 After a disappointing loss to the Texans at home, the Browns are looking to bounce back against the Falcons in Atlanta on Sunday. Here are Fred Greetham's extra points from Thursday's practice:
The Gordon Affect: With the return of WR Josh Gordon, it will eventually allow WR Andrew Hawkins to move back into the slot position, the position the Browns envisioned for him when they signed the 5-7 receiver as a restricted free agent in March.
However, Pettine said there's no rush to do so with Gordon returning because the Browns have been effective using the receivers in multiple ways.
"The strength of our passing game has been the ability to move those guys around," Pettine said. "We're still in the early stages of seeing where Josh is but the one things that Kyle (Shanahan) likes to do is not lock a receiver into one position."
Pettine said he thinks the Browns will continue to move the receivers around.
"We'll still rolodex those guys," Pettine said. "I think (wide receivers coach) Mike McDaniel's done a pretty good job of rolling those guys through. So, I don't think it's any situation where we can lock 'Hawk' (Hawkins) in and say we're going to move him to the slot exclusively.
"With Josh just getting back, you look at a workload thing. You're not going to say, 'OK, we're going to lock him in for X number of plays, and this is our lineup.' I thing that's been the strength of our room to date has been the versatility where Travis (Benjamin) could go in the slot," Pettine said. (Taylor) Gabriel could go in the slot. Hawk could go in the slot. Hawk's given us great production inside and outside. There's no reason to think at this point that'll change."
Rubin Returns: DL Ahtyba Rubin (knee) was back at practice Thursday during the portion of the open session. Besides Rubin, WR Marlon Moore (hamstring) was still limited.
TE Jordan Cameron (concussion), DB Johnson Bademosi (concussion), LB Karlos Dansby (knee) and LB Jabaal Sheard (foot) did not practice.
Pettine said that Sheard has a chance of playing, but isn't as optimistic about Dansby.
"I wouldn't say it's encouraging at this point (with Dansby) and I'm not ready to rule him out, but we're getting close," Pettine said.
The news on Sheard is more positive, even for this week.
"It is encouraging," Pettine said. "There's an outside chance he goes this weekend."
Mingo Needing to Step Up: O'Neil said with the uncertainty of LB Jabaal Sheard, LB Barkevious Mingo will have more responsibilities. Mingo has one sack on the season.
"Mingo needs to step up for us," O'Neil said. "His role is not going to change much on early downs, but when we get in later downs he's going to get his opportunities to rush the passer."
O'Neil said LB Eric Martin will get more reps if Sheard cannot play.
---