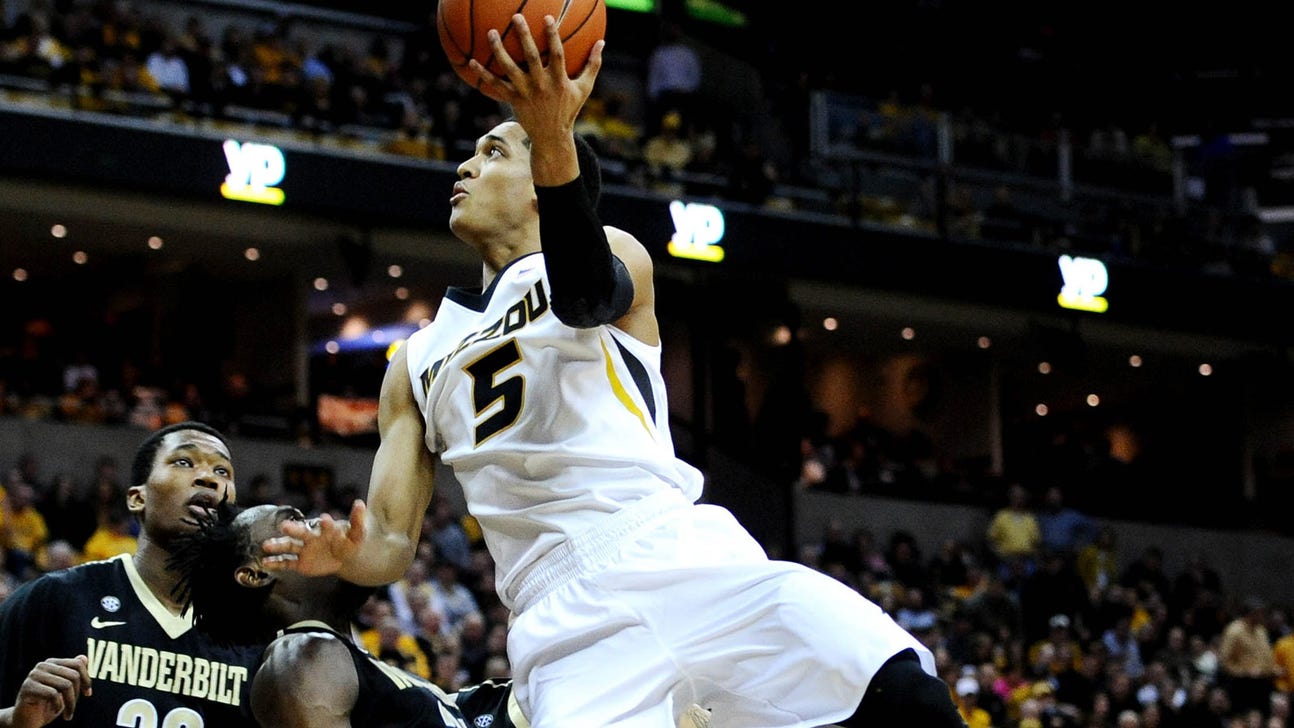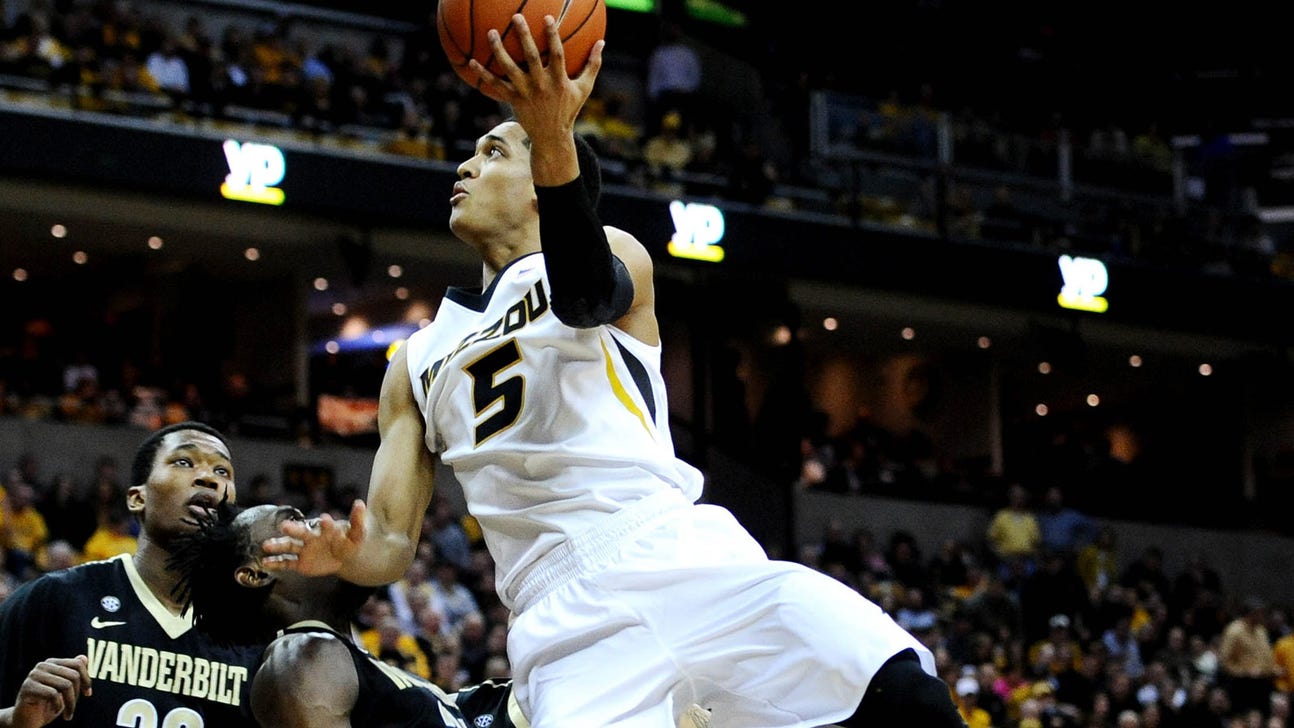 Brown goes cold, Clarkson steps up to push Mizzou over .500 in SEC play
Published
Feb. 20, 2014 1:02 a.m. ET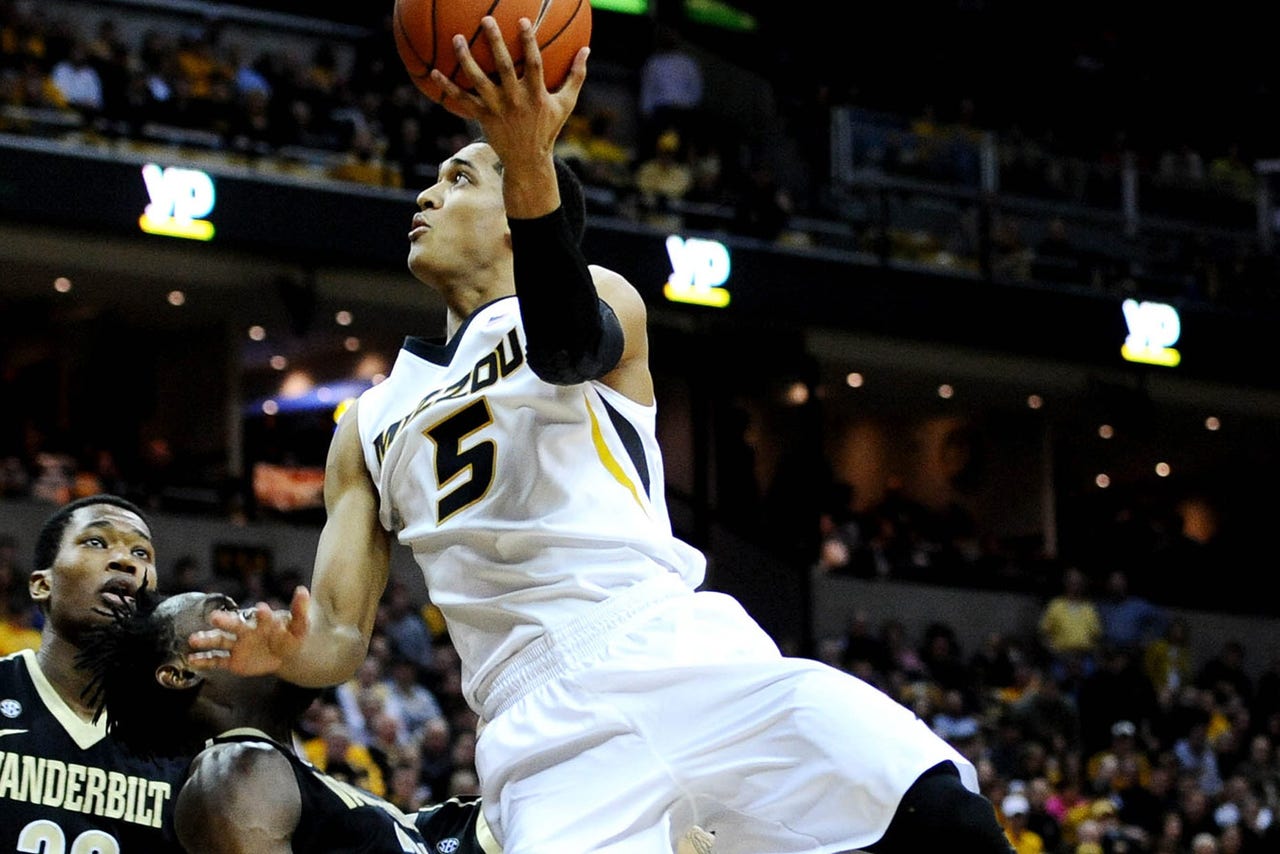 COLUMBIA, Mo. -- Having three big-time scorers as do the Missouri Tigers is a luxury not many teams can boast. When all three are rolling, watch out.
But for the Tigers, the best part about having a trio of prolific shot-makers is the margin of error it can allow. Look at their 67-64 victory over the Vanderbilt Commodores on Wednesday night at Mizzou Arena.
With leading scorer Jabari Brown enduring one of his worst shooting nights of the season, the Tigers merely turned to options 1A and 2, Jordan Clarkson and Earnest Ross. It still wasn't easy or very pretty, as coach Frank Haith pointed out, but it was enough to help the Tigers (17-7) climb back over .500 (7-6) in the SEC.
Clarkson led all scorers with 21 points, including 11 for 11 on free throws, but it was Ross who made the biggest shots for the Tigers. He hit a 3-pointer that put the Tigers in front for good with 5:21 left and some three minutes later, followed with a 3-pointer that gave them an eight-point lead, their largest of the night.
Despite some shoddy free-throw shooting down the stretch, the Tigers (19-7) were able to hang on for their third straight home victory. Missouri plays its next two on the road, at Alabama on Saturday and Georgia on Tuesday.
Give Haith his due for Ross' key 3's. After the Tigers were held to a season-low 20 points in the first half, Haith tweaked their zone offense to allow more spacing. Even more crucial were the adjustments he made on Ross' big plays.
Missouri often will send out a big man to screen up high for its lead guard, who then has his choice of taking the ball to the basket or passing to one of his shooters in the corners. But on the go-ahead basket, Haith sent Ross to make the high screen and when the defender fought through, Ross simply stepped back and found himself with an open shot.
"They threw it back to him and we didn't rotate up to get to him," Vanderbilt coach Kevin Stallings said. "I just looked down at Frank, like, 'I've seen that one before. Couldn't you have saved that one for later?' It was the right time, the right play, and the kid made the shot."
The Tigers needed it on a night when Brown didn't make many shots. In Missouri's 78-75 loss at Vanderbilt last month, Brown hit 4 of 7 3's and scored a team-high 22 points in what would be the first of six consecutive 20-point-plus games. He made 26 of 42 3-pointers in the stretch. But in his past four games, as opponents have paid him more attention, Brown has made only 5 of 18 from beyond the arc.
He needed a late free throw just to get to 10 points and keep alive his streak of scoring in double figures every game this season.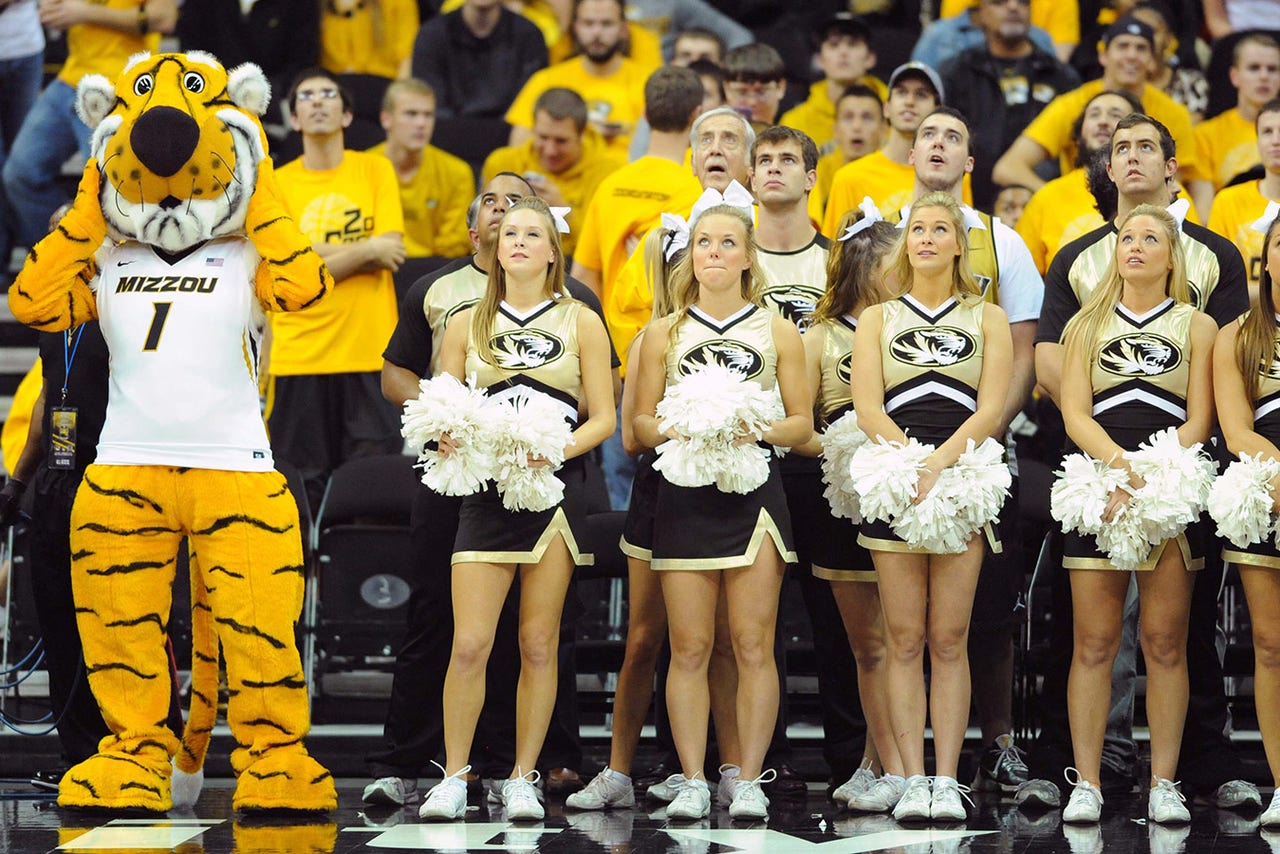 Lookin' good! CLICK HERE to check out our gallery of cheerleaders from around the SEC.
"I think it was a solar eclipse or something because you rarely see him miss shots that he's used to taking and making," Clarkson said.
What was the key for the Commodores?
"I just don't think he had a good night," Stallings said. "He never got into a flow, and that probably had more to do with him than it had to do with us. He got us in the first game, and we did a better job on Clarkson and Ross in the first game. Those two played better (Wednesday). That's why they're so difficult. They've got some margin with three really high-scoring guys like that."
As the Tigers cling to their NCAA tournament hopes, they'll take whatever margin they can get.
You can follow Stan McNeal on Twitter at @stanmcneal or email him at stanmcneal@gmail.com.
---