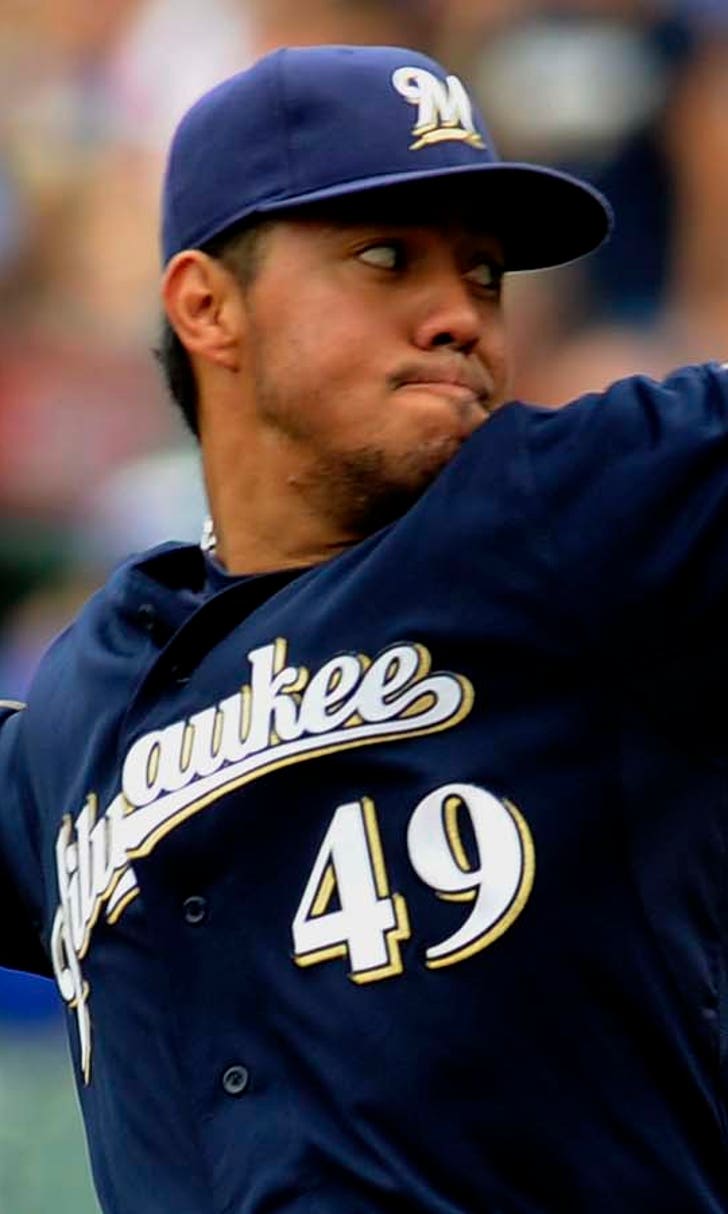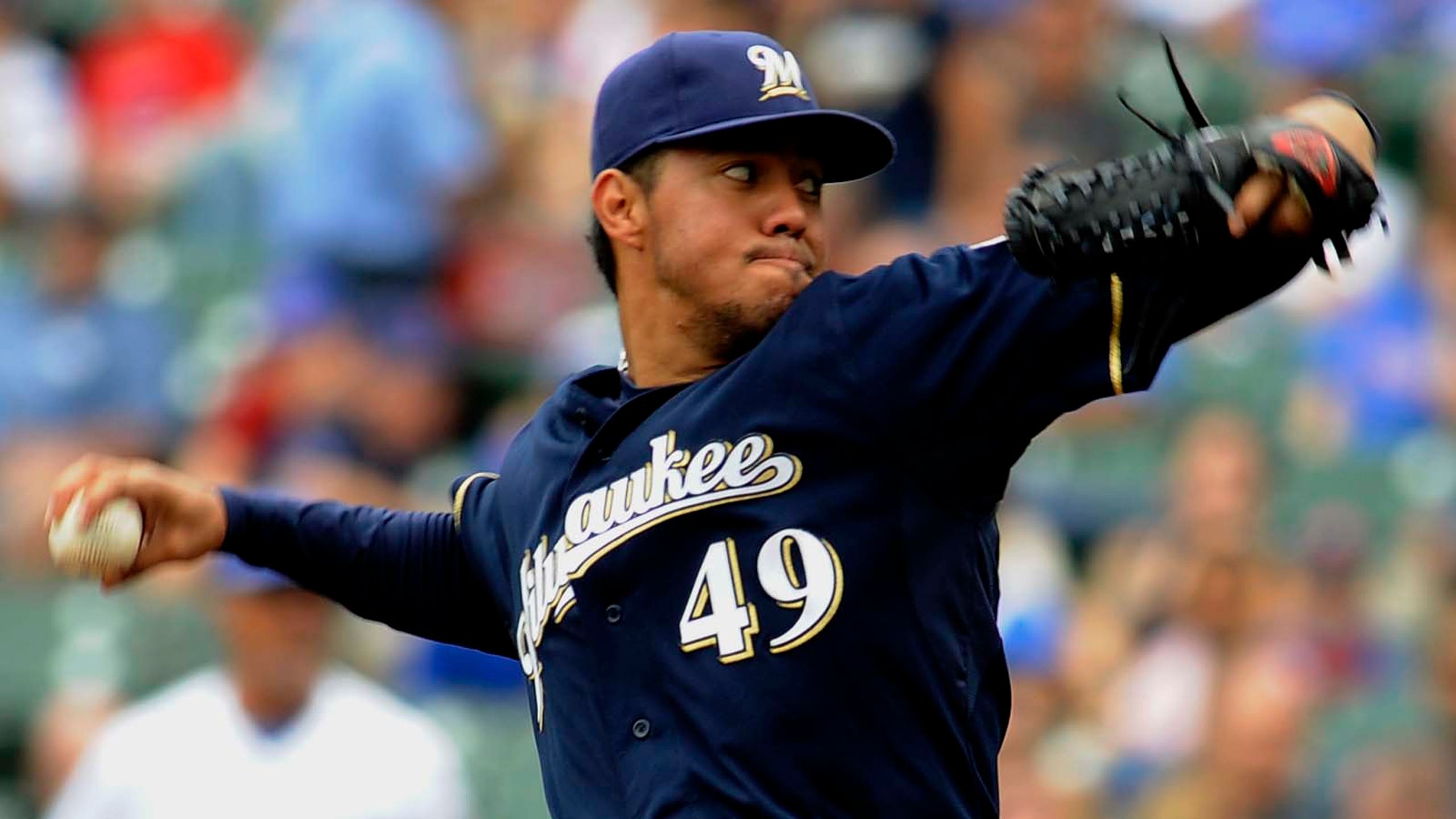 Brewers' Yovani Gallardo to make team-record fifth straight Opening Day start
BY foxsports • March 13, 2014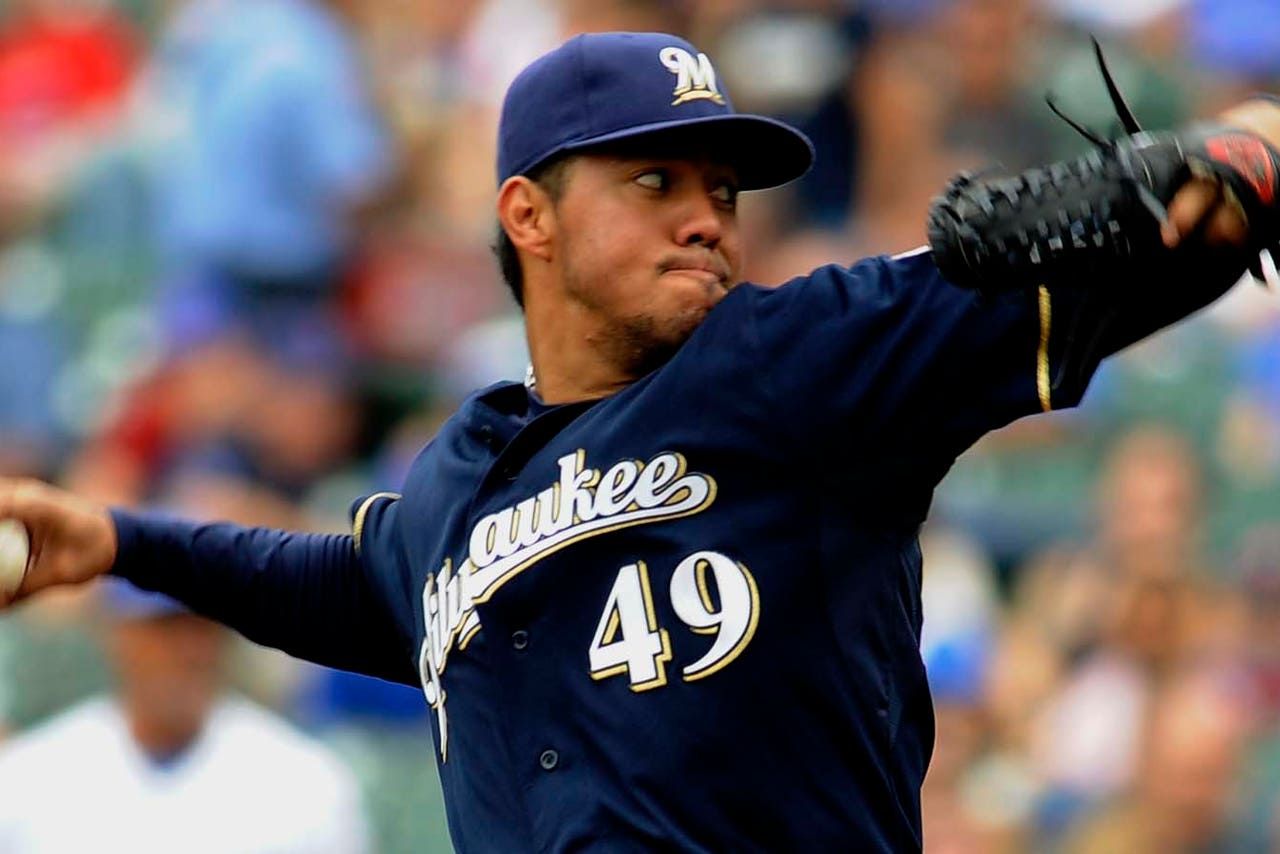 Unlike previous years, the Milwaukee Brewers had options for their Opening Day starter. Nonetheless, manager Ron Roenicke is going with the longest-tenured member of his pitching staff.
Roenicke named Yovani Gallardo his Opening Day starter Thursday, choosing the 28 year old over Kyle Lohse and Matt Garza.
"Honestly, I didn't even think about it," Gallardo said. "Coming into spring, we all know I didn't have the year I wanted to have last year. I've always told you guys that I think it's a privilege just to have the opportunity but as far as myself, I just showed up here in spring training ready to go.
"This is going to be a big year for me. I have something to prove."
The decision may come as a bit of a surprise after Gallardo went 12-10 with a 4.18 ERA last season, but he was 4-1 with a 2.41 ERA over his last eight starts of 2013.
"The guy knows how to win," Roenicke said. "I think with him being on this club for a long time, with having the success that he's had, we feel like he should be the guy that starts it. And Kyle (Lohse) was fine with it, (Matt) Garza was fine with it. So it wasn't that big of a deal.
"It does make a difference on a guy that you feel good about doing it, and has done it.  I know they take it as an honor, and they should. It's not meant to do that. What it's meant to do is -- 'Yo' deserves to start opening day, and he's going to start."
Gallardo will make his fifth consecutive Opening Day start on March 31 against Atlanta, a new franchise record. Ben Sheets started six times on Opening Day for the Brewers but his four-year run was interrupted in 2006 when Doug Davis got the call.
The last pitcher other than Gallardo to start Milwaukee's first game was Jeff Suppan in 2009. Only Sheets, Gallardo, Jim Slaton and Teddy Higuera have made three or more Opening Day starts for the Brewers.
"To have the opportunity to do it five years in a row is pretty amazing," Gallardo said. "It shows you what the organization thinks of you to allow you to do that for five years. You can't take it for granted. You just have to go out there and take care of business.
"This organization has been great to me. They've stuck with me through good and bad. They've supported me and helped me get through a lot of things. I'm definitely very grateful for that. I have to go out there and perform for these guys. For them to allow me to start Opening Day, I have something to prove."
Gallardo has never won an Opening Day start, losing two and picking up a no decision twice. He carries a 5.82 ERA on Opening Day, including giving up six runs in 3 2/3 innings against St. Louis in 2012. The Rockies got the right-hander for three runs in five innings last season, but the Brewers rallied to win in extra innings.
He's had success against the Braves in his career, going 4-1 with a 2.01 ERA in seven starts. Gallardo didn't face Atlanta in 2013.
Roenicke also announced right-hander Kyle Lohse will start the second game of the season, while the rest of the rotation will be determined later. The skipper stated earlier in spring training that he wanted one of his more experienced pitchers going in the fourth game of the season when the Brewers face the Red Sox on Opening Day in Boston.
The Red Sox will be receiving their World Series rings that day and emotions will be high at Fenway Park, not to mention Boston is a premier offensive team.
If Gallardo and Lohse start in the Atlanta series, that leaves Matt Garza to start Friday in Boston.
While things could change, either Wily Peralta or Marco Estrada would then start the series finale against the Braves.
Follow Andrew Gruman on Twitter
---