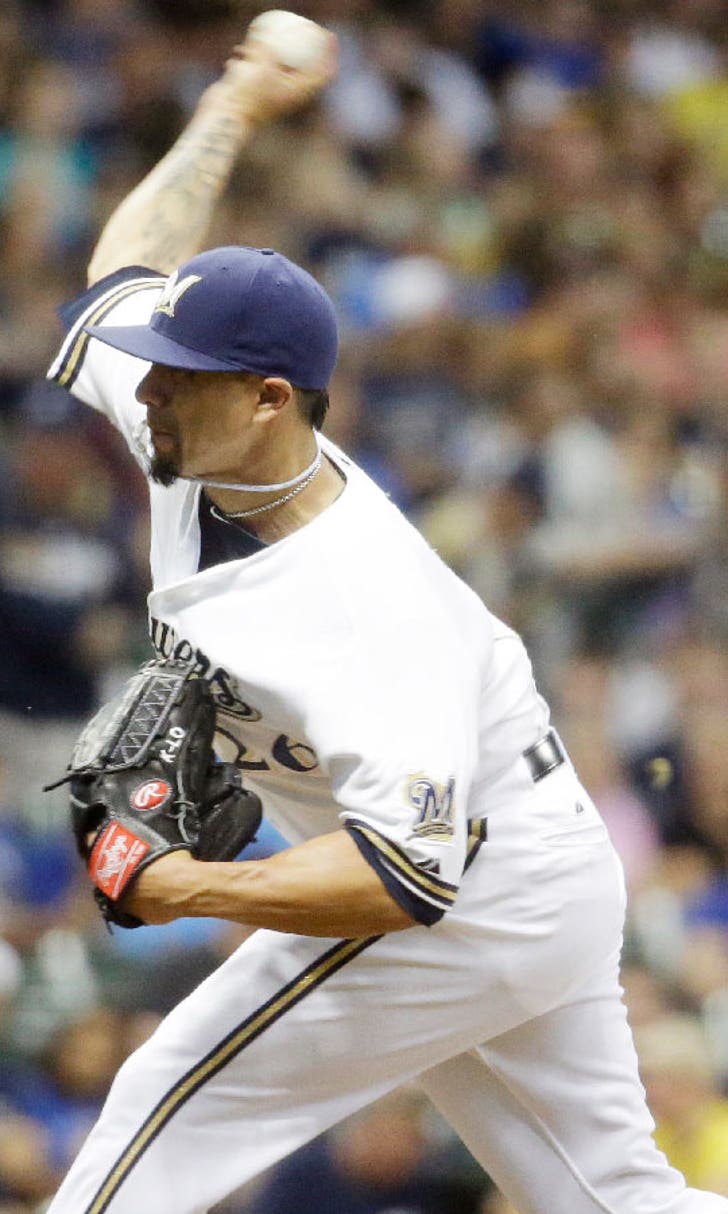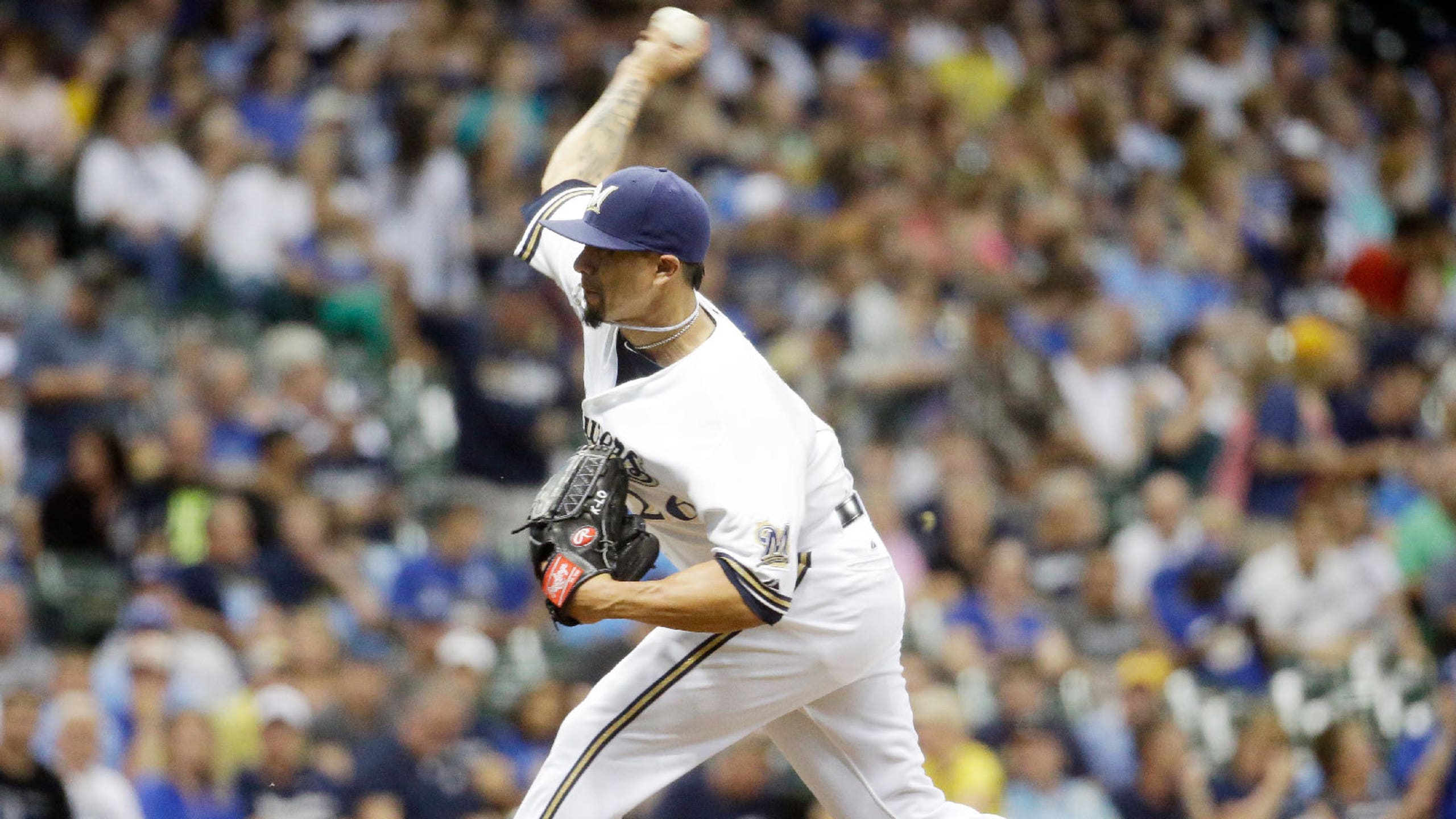 Brewers veteran Lohse continues to labor on mound
BY foxsports • June 16, 2015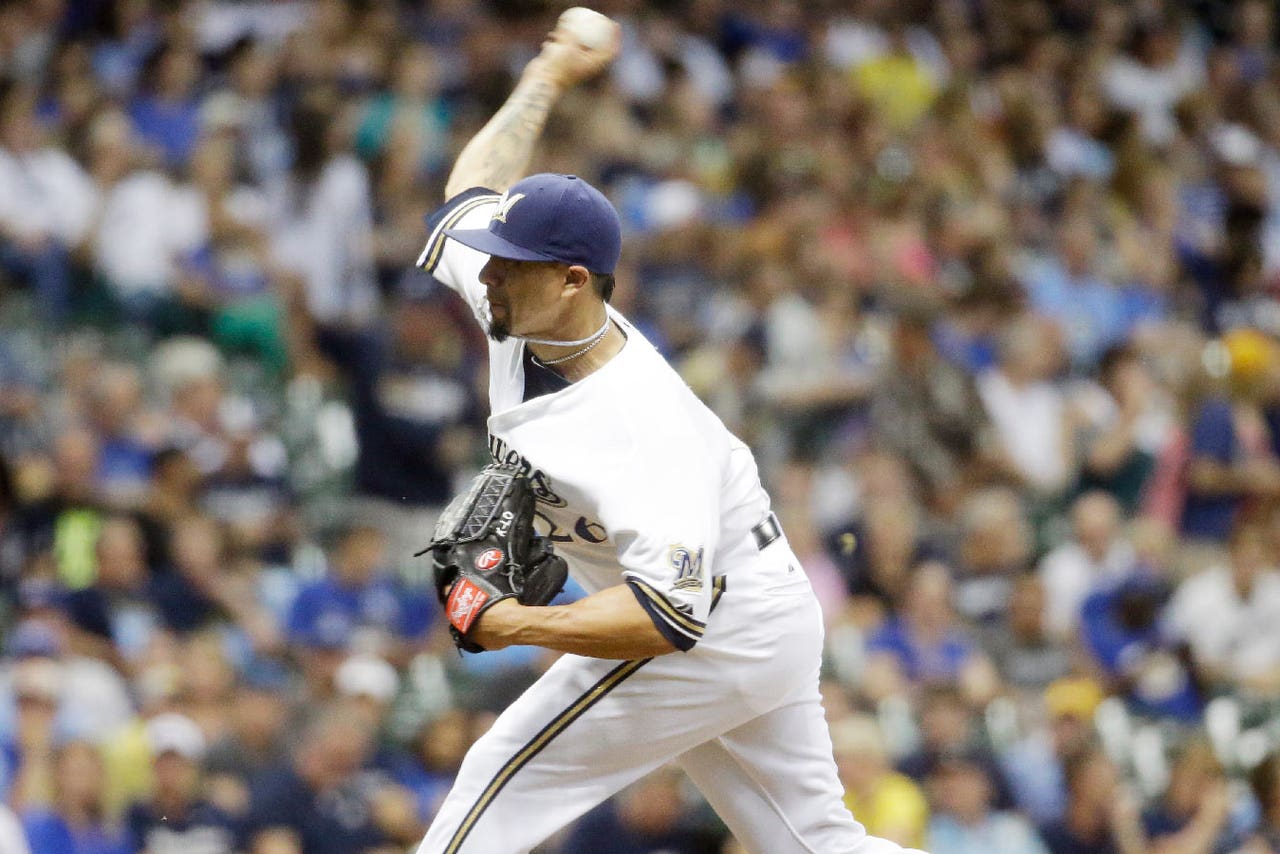 MILWAUKEE -- After watching Kyle Lohse surrender five or more runs for the fourth time in his last five starts, Milwaukee Brewers manager Craig Counsell was posed the question as to if he had other options to use in the veteran's spot in the starting rotation.
Lohse's season-long struggles continued Monday, as he allowed five runs in five innings in Milwaukee's 8-5 loss to the Kansas City Royals at Miller Park.
"I think right now it's Kyle," Counsell said. "Kyle is the option. We have to get Kyle straightened out. I don't think it's a long ways off, so he's the guy."
Despite falling to 3-8 with a 6.44 ERA in 14 starts, Lohse agreed with his skipper that he feels close to becoming the consistent pitcher he's been for the vast majority of the past four seasons.
Lohse admitted the notion he's close to figuring things out may be hard to believe considering how his numbers look.
"That's what makes it really, really frustrating," Lohse said. "I'm not that far away. I know it is ugly, but it is just make a pitch here and there. That's what I've been accustomed to being able to do in my career, figuring out how to make those pitches. I have a lot of time left. I have to keep grinding out."
Facing the American League Central-leading Royals, Lohse was hit for three runs on three hits in the first inning Monday.
Alcides Escobar was hit by a pitch to start the game and came around to score from first on a hit-and-run single to left-center by Mike Moustakas. Home-plate umpire Laz Diaz originally called out Escobar at the plate, but the call was overturned on replay.
Eric Hosmer later added an RBI single and Alex Gordon hit a sacrifice fly to put Kansas City up 3-0.
Lohse recovered to work three consecutive scoreless innings before Lorenzo Cain delivered a big blow in the fifth. After Moustakas drew a one-out walk, Cain hit a two-run home run to left field.
"It probably hurt more getting off to a slow start," Lohse said. "A couple balls found a hole. I couldn't field a couple balls back up the middle that were just chopped. They did a nice job of just putting the ball in play and putting it in the right spot early on. I kind of shut them down for a while there and then a walk and not executing a good slider (on the home run). It put us in a big hole."
Since limiting the Mets to two hits over eight scoreless innings on May 15, Lohse is 0-4 with a 7.31 ERA. That includes the last time out, when he gave up 10 hits to the Pirates but limited the damage to just two runs in six innings.
The home run by Cain was the 16th allowed by Lohse this season, tying him with Colorado's Kyle Kendrick and San Diego's James Shields for the major-league lead.
"He needs to make pitches," Counsell said. "He needs some little things to go his way. The ball tips off his glove (in the first inning) . . . the home runs hurt him. He has to keep the ball in the park. The home runs have hurt him this year.
Lohse could have been an easy trade piece for the Brewers had he been pitching remotely close to the way he has since 2011. But it may be hard for Milwaukee to find a taker unless the 36-year-old turns things around in a hurry.
This certainly isn't the first time Lohse has struggled over an extended period of time. He had a career 4.82 ERA over the first nine years of his career and battled a forearm injury to go 4-8 with a 6.55 ERA in 18 starts in 2010.
"It is tough," Lohse said. "It is really grinding. I kind of pride myself on being able to grind myself through times like this. My career hasn't been all pretty. I've been through some pretty tough times before.
"This is a tough one. You want to be there to pick up the team. Then you put them in a hole early. That's a tough way to try to win ballgames."
Follow Andrew Gruman on Twitter
---