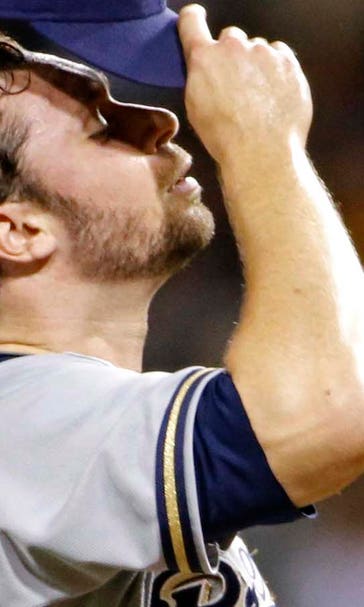 Brewers' Thornburg to DL, Fiers called up
June 7, 2014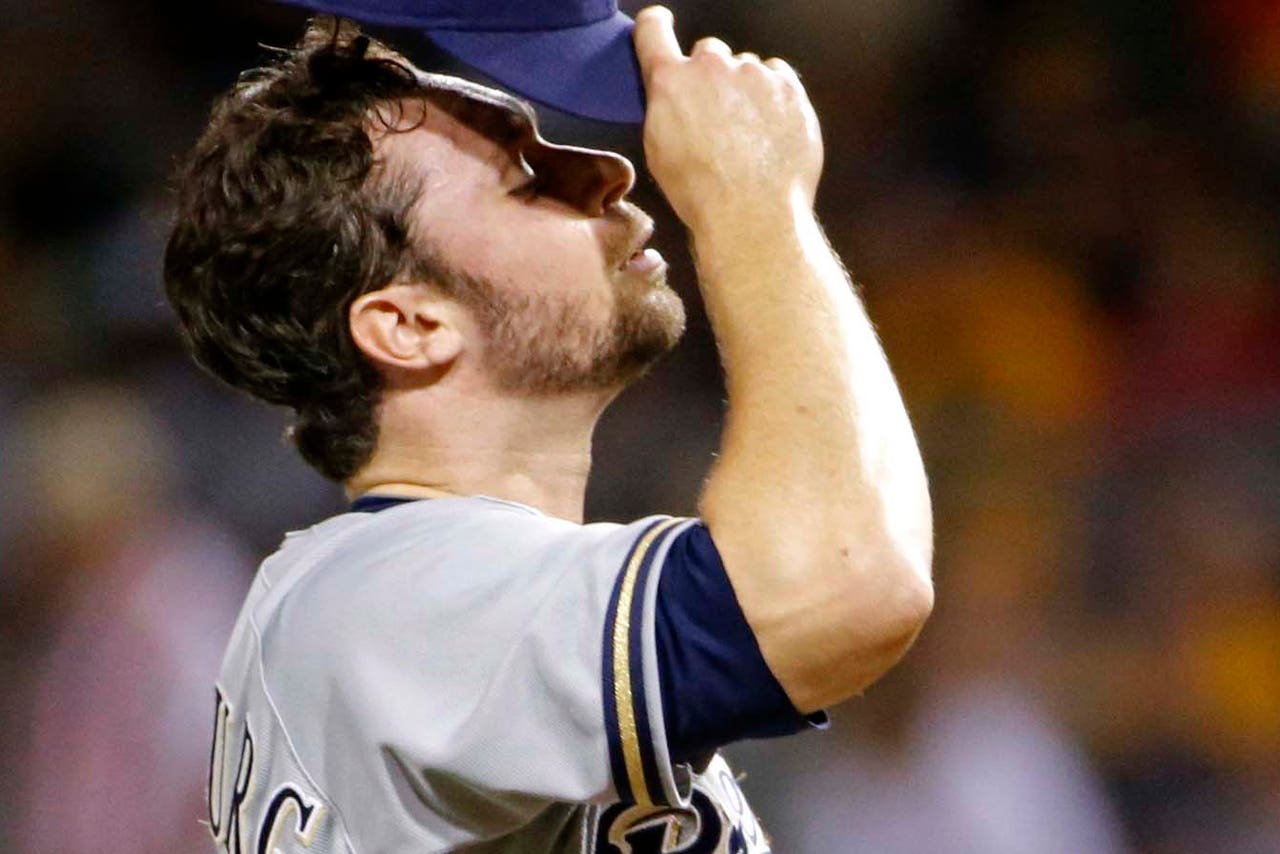 As it turned out, Tyler Thornburg was bothered by something when he struggled to get through his inning of relief Friday night.
The right-hander was placed on the 15-day disabled list Saturday with right elbow soreness and will return to Milwaukee to be seen by team physician Dr. William Raasch on Sunday. To fill the roster spot, the Brewers recalled right-hander Mike Fiers from Triple-A Nashville.
Although the official wording of the roster move was "elbow soreness", Brewers manager Ron Roenicke said the injury is more to Thornburg's right forearm.
"I don't think it is bad," Roenicke said. "He's been fighting this thing for a while. It is at the point where I think we should do something about it and try to get him back to that guy we saw at the beginning of the year."
Thornburg hasn't been nearly as sharp in May and early June as he was in April, as the right-hander has seen his ERA grow from 0.61 to 4.25. The way Thornburg looked Friday likely pushed the Brewers to make the roster move, as he simply couldn't locate the ball.
Entering with two runners on, Thornburg allowed both to score and then gave up four earned runs of his own on three hits and four walks. He walked in three runs and needed 40 pitches to get through what was an eight-run sixth inning for Pittsburgh.
Fiers will return to the big leagues for the first time since last June, as the 28-year-old has fought his way back to the Brewers after what was a rough 2013. Not only did Fiers have a 7.25 ERA in 11 games with Milwaukee, but had to deal with the passing of his mother.
Right after he went down to Triple A last June, Fiers was hit by a comebacker that broke his right forearm and ended his season.
Instead of letting the fact he wasn't even in the mix for a roster spot in spring training get to him, Fiers went and pitched well for Triple-A Nashville. Fiers is 6-3 with a 2.53 ERA in 11 starts for the Sounds, leading minor-league baseball with 92 strikeouts in 67 2/3 innings.
Fiers, who went 9-10 with a 3.74 ERA in 22 starts for the Brewers in 2012, will assume Thornburg's middle relief role.
"I know it is going to be a little bit of a different role for him, but I think him just getting back to the big leagues -- he's been in a bullpen role before so we're hoping it's not too hard for him to flip over," Roenicke said.
Follow Andrew Gruman on Twitter
---