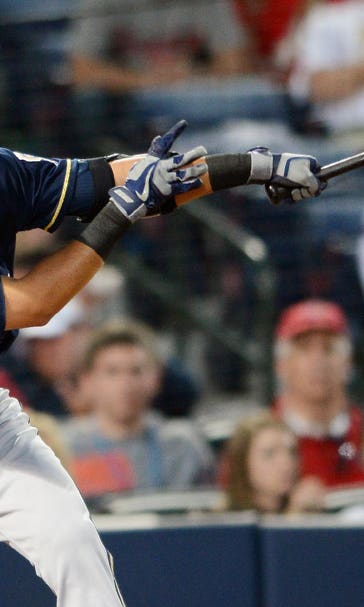 Brewers storm past Atlanta, 11-0
May 22, 2015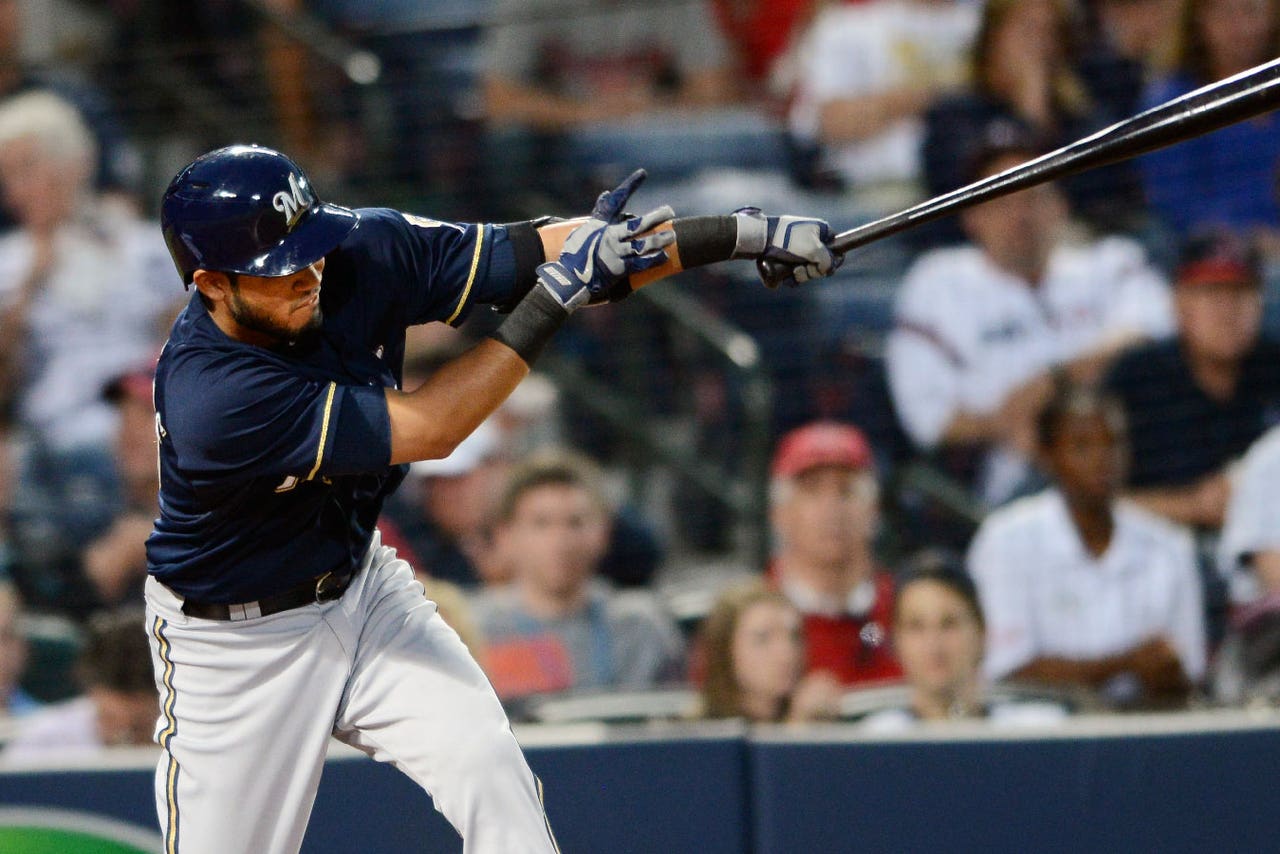 ATLANTA -- Now that his surgically repaired right hand feels better than it has in two years, Ryan Braun is putting up some big numbers.
Braun homered and drove in four runs, four Milwaukee pitchers combined to hold Atlanta to three hits and the Brewers beat the Braves 11-0 on Friday night.
"The challenge isn't doing it over a month," Braun said. "The challenge is doing it over the course of a season, but the last month I've swung the bat a lot better than I have in a long, long time."
On a day that began with Major League Baseball suspending reliever Will Smith eight games for using a foreign substance to doctor his pitches, Milwaukee wasted little time beating up on Braves starter Eric Stults.
The win was the Brewers' largest margin of victory since Sept. 22, 2010, when they beat Cincinnati 13-1.
"We played a good game," Milwaukee manager Craig Counsell said. "That's what we've been looking for. Let's play a consistent brand of baseball."
Braun was an early catalyst, hitting his 11th homer, a two-run shot, to make it 2-0 in the first. The 2011 NL MVP added a two-run double off Trevor Cahill in the fourth and now has 29 RBIs in his last 23 games.
Milwaukee starter Wily Peralta gave up one hit, walked two and struck out two in four innings. He left the game early because of tightness in his left side.
Michael Blazek (4-1), making his longest appearance of the season, earned the victory in relief by allowing one hit and striking out three in three innings. Corey Knebel allowed one hit in the eighth, and Neal Cotts got the last three outs.
Braun has hit particularly well when swinging on the first pitch this season. After facing Stults in the first, Braun had a .636 average, seven homers and 13 RBI in 22 first-pitch at-bats.
He's been a particularly tough out over the last two weeks, batting .359 with six homers and 20 RBIs over his last 16 games. He added a double off Nick Masset in the eighth.
"Yeah, I feel good," Braun said. "It's a challenge to get back to a good place. Working on my mechanics and obviously I wasn't able to use my top hand for the better part of two years, I can let the ball get a lot deeper (in the strike zone). My bat path is a lot better, a lot more consistent. It gives me a lot more room for error."
A night after they had a season-low two hits in a 10-1 loss, the Brewers scored seven runs, all with two out, to take a 9-0 lead in the fourth.
Slults, an emergency starter when Alex Wood was stricken with a stomach virus, issued a bases-loaded walk to Peralta for the game's fourth run and allowed Luis Sardinas' infield RBI single to make it 6-0. That chased Stults, and manager Fredi Gonazlaez brought in Cahill, another former starter who'd been banished to the bullpen.
Cahill fared no better, giving up Carlos Gomez's two-run single, Kris Davis' RBI double and Braun's two-run double.
Stults (1-5) allowed three hits, seven runs, five walks and struck out five in 3 2-3 innings. The left-hander has lost all four starts and has an 8.72 ERA in 22 2/3 innings this month.
Blazek got his first career hit in the seventh, driving in a run with a double off Ian Thomas to make it 11-0.
Smith plans to appeal his suspension for using rosin and sunscreen on his pitching hand. He's available to pitch until his appeal is heard.
---