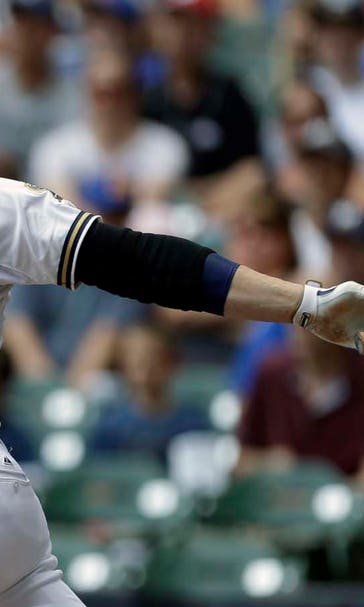 Brewers shut out Cubs for series win
June 1, 2014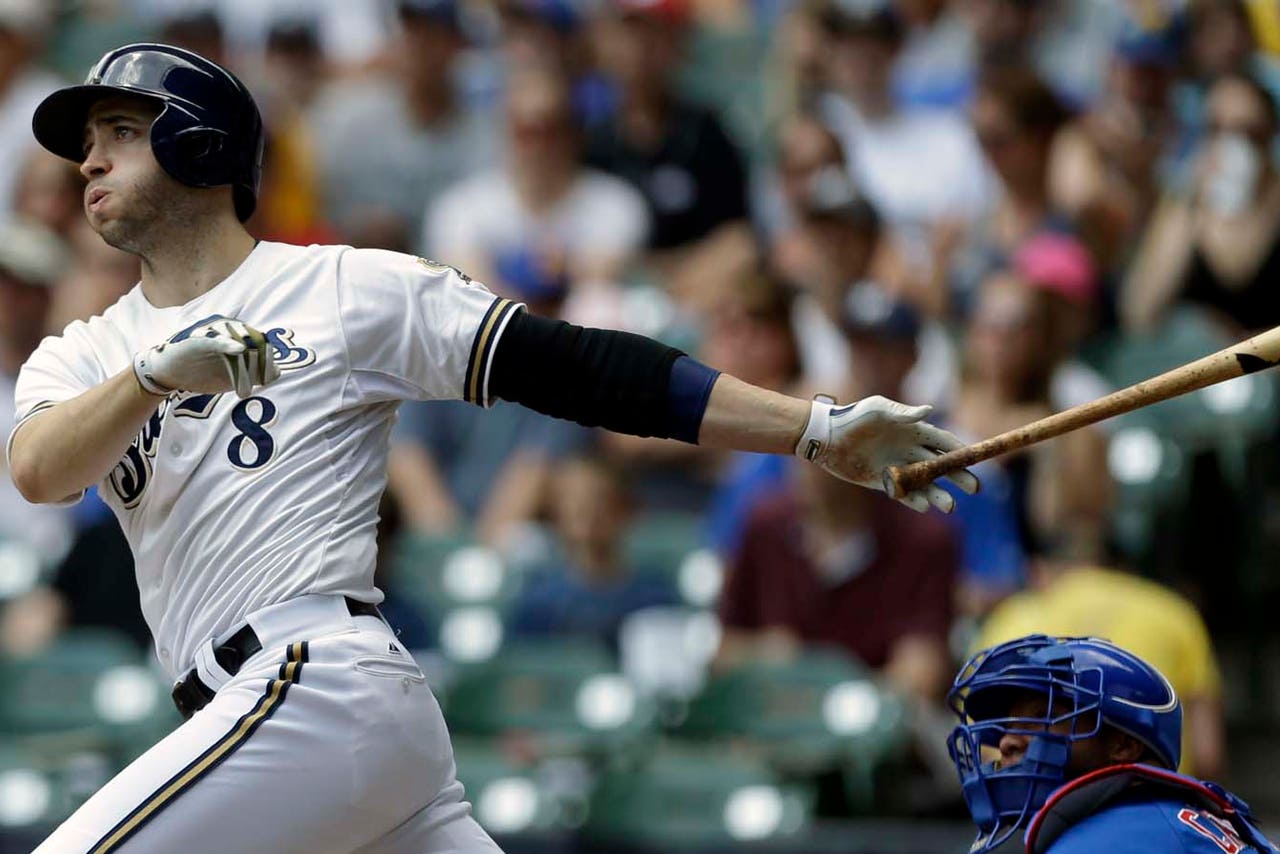 MILWAUKEE (AP) -- Kyle Lohse had the Chicago Cubs hitting harmless groundballs early in counts.
He threw in the occasional fastball to keep batters off balance.
The Cubs struggled at the plate with the Milwaukee Brewers veteran locked in with his slider and sinker.
Lohse allowed just three hits in a complete game shutout, and Ryan Braun had a two-run homer in the first inning of a 9-0 rout against the Cubs on Sunday.
Milwaukee pounded Cubs ace Jeff Samardzija (1-5) for eight earned runs in three innings, raising his ERA from 1.68 to 2.54.
"I figured it would be low-scoring on both ends. I knew Kyle had a good chance of keeping them down and I didn't expect to get a lot of runs off Samardzija. Great offense," manager Ron Roenicke said.
Braun homered to left on the first pitch he saw from Samardzija, and the Brewers rolled from there with Samardzija having trouble locating his fastball. Lyle Overbay broke the game open with a three-run double in the third.
Even Lohse had success at the plate with an RBI single to drive in Overbay to make it 8-0 for the pitcher's second run-scoring hit of the game. Lohse (7-1) needed just 93 pitches in tossing his eighth career shutout.
"It's fun to go out there and help out, add on, but that's not my main job," Lohse said about his 2 for 3 day with the bat. "My main job was to go out there and get us deep in the game, and I take a little more pride in that."
With Lohse's pitch count at just 83 pitches after eight innings, Roenicke wasn't even thinking about pulling the veteran.
"I didn't even go talk to him. When you see that kind of game and the pitch count that low, it's impressive," the skipper said.
One of the few highlights for Chicago was Brian Schlitter's single to lead off the seventh for the reliever's first major league hit.
Otherwise it was a frustrating day for the last-place Cubs. They lost their 14th straight series on the road, a streak dating to last September.
Samardzija's "command wasn't the best today, but it was just one of those days for him," manager Rick Renteria said. "I think very rare."
The eight earned runs allowed were as many as Samardzija had given up in his previous six starts.
Scooter Gennett had two doubles off Samardzija before hitting his third homer of the year in the fifth off reliever Justin Grimm.
Gennett's first double exemplified the Cubs' afternoon. A high fly to shallow left-center in the second fell in between backpedaling shortstop Starlin Castro and charging outfielder Junior Lake, who looked away in frustration as Gennett hustled into second.
"You have to take advantage of mistakes against a good pitcher like that. When a team makes mistakes like that, you have to jump on it," Braun said.
Two innings later, Cubs first baseman Anthony Rizzo was ejected by home plate umpire Jerry Meals for arguing a called third strike and Chicago trailing by eight.
The left-handed slugger turned to face Meals and pointed angrily with his left arm at the ground before being sent back to the dugout by Renteria.
"I said my peace and I definitely understand why I got ejected," Rizzo said. "I'm going to move on."
Braun hit his ninth homer of the year and second in three days. The Brewers hope it might be a sign that he's over the right oblique injury that sidelined him for two weeks in May.
Notes: Chicago planned to give Luis Valbuena a couple days off as a precaution after Renteria said the infielder was "a little tired, a little sore" with what he described as an abdominal ailment.  . . . Brewers 3B Aramis Ramirez (hamstring) went 0 for 2 and fielded a grounder in four innings in his first game of a two-day rehab stint at the team's Class A affiliate in Appleton.  . . . Chicago is off Monday and opens a three-game series Tuesday against the visiting New York Mets. RH Matt Garza (2-4) starts Monday when Milwaukee welcomes the Minnesota Twins for a two-game series.
---