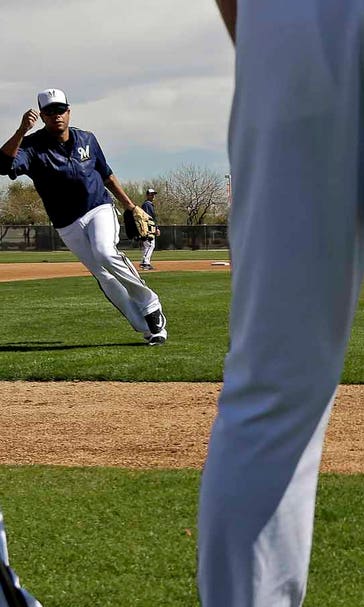 Brewers' Ramirez says he'll probably retire after 2015 season
February 27, 2015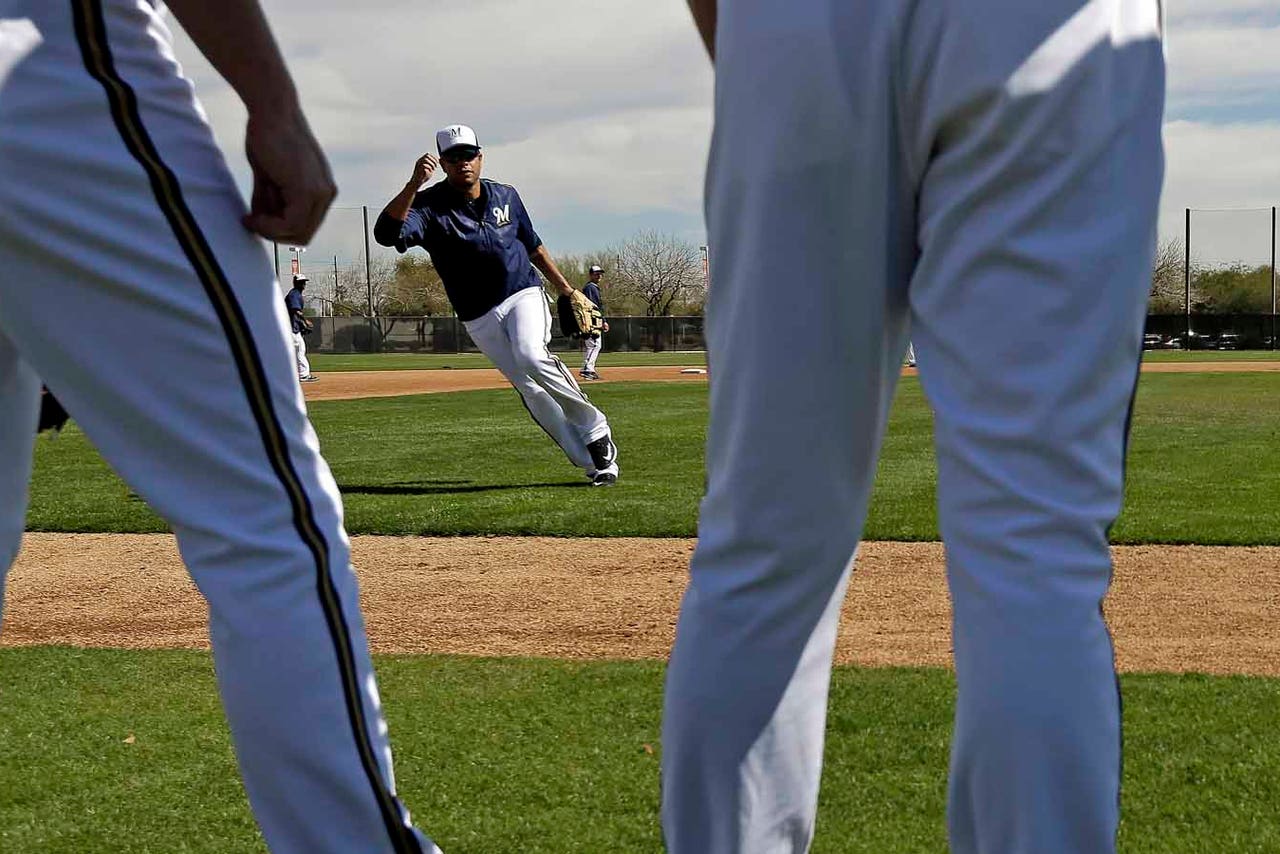 PHOENIX -- It was a bit surprising at the time, but it turns out there was a reason why Aramis Ramirez opted to exercise his half of a mutual option with the Milwaukee Brewers instead of chasing a multiyear contract.
Ramirez is entering spring training with the mindset that the 2015 season will be his last, as he plans on retiring following his 18th year in the big leagues.
"I don't want a multiyear deal," Ramirez said Friday. "I wasn't looking forward to that. I'm comfortable here. I'm going to play this year and probably be done after this year. I don't know if I want to play after this year.
"It is more a family thing. I've got three kids. I've been playing for a long time, been away for a long time. Sometimes it is just time to do something else."
While it didn't come up at the time, Brewers general manager Doug Melvin had an idea Ramirez was thinking about retirement when he opted to take the $14 million option for 2015 on Nov. 3.
"It's not stunning," Melvin said. "I think when he accepted our deal to come back that was probably a message. He didn't go out on the market. He's always said it's never been about the money."
Ramirez is an important piece for the Brewers this season, as they are counting on the 36-year-old to hit in the middle of the lineup while playing the majority of the time at third base.
After hitting .300 with 27 home runs and 105 RBI over 149 games during the first year of a three-year, $36 million deal with the Brewers in 2012, leg injuries have limited Ramirez to just 225 games over the past two seasons.
He's shooting to play 140 to 145 games in 2015, something he's done just twice since 2009.
"I'm used to playing every day," Ramirez said. "I've been an everyday player my whole career. You want to be out there every day. (Brewers manager Ron Roenicke) knows I don't like to sit the bench, but I'm going to have to. I'm 36. I'm going to be 37 this summer. It doesn't get any easier. I'm going to take a break here and there. (Roenicke's) good about it. We talk about it. He's pretty good about it."
The Brewers lack a clear successor to Ramirez at third base, as the internal options aren't very appealing. Luis Jimenez is fighting to make the team in spring training after being claimed off waivers from the Los Angeles Angels in October, but he's a 27-year-old career minor leaguer.
Melvin shot down the possibility of one of Milwaukee's young shortstops -- Jean Segura, Luis Sardinas or Yadiel Rivera -- moving to third base in the near future.
"You'd like to have a young guy," Melvin said. "We just don't have him right now."
Through 17 big-league seasons, Ramirez is a career .285 hitter with 369 home runs, 464 doubles and 1,342 RBI. He's sixth all-time in home runs as a third baseman (365), just four shy of Graig Nettles for fifth place.
Ramirez (2,057) is just one of 15 active players to have played in at least 2,000 major league games.
"I've been playing professional baseball since I was 16. Now I'm 36," Ramirez said. "I think I achieved my goal. The only thing I'm missing is winning the World Series. Other than that, I've done pretty good.
"The goal for every major leaguer is to play 10 years and have a nice career. I've been here for 17 years. I've had a nice career. I think enough is enough."
Ramirez's career numbers stack up with some of the best third basemen of all-time. Of the 16 third baseman in the Hall of Fame, Ramirez has more home runs than 14 of them and more doubles than 12. Since 1974, only Mike Schmidt, Chipper Jones and Adrian Beltre have more RBI as a third baseman than Ramirez's 1,316.
"He's definitely one of the best," Roenicke said. "Sometimes you look at it and you think if he played a couple more years he has a chance to be a Hall of Famer. Aramis' family is very important to him. He's had a great career. He's set financially. For him to make a decision on what is best for his family, I think it is great for him.
"I thought maybe he'd go a couple more, but I certainly get it. Talking to him and what's important to him, I understand."
While he's always said he won't admire his career numbers until he's retired, Ramirez has had a hard time avoiding such talk among family members and friends.
"They even pull out Hall of Fame numbers from third baseman and tell me I have better numbers," Ramirez said. "I don't really pay attention to that. I have one more year here and I want to focus on that.
"I'm going to try to enjoy it as much as I can because -- you can never say never, but I don't see myself playing next year."
Follow Andrew Gruman on Twitter
---