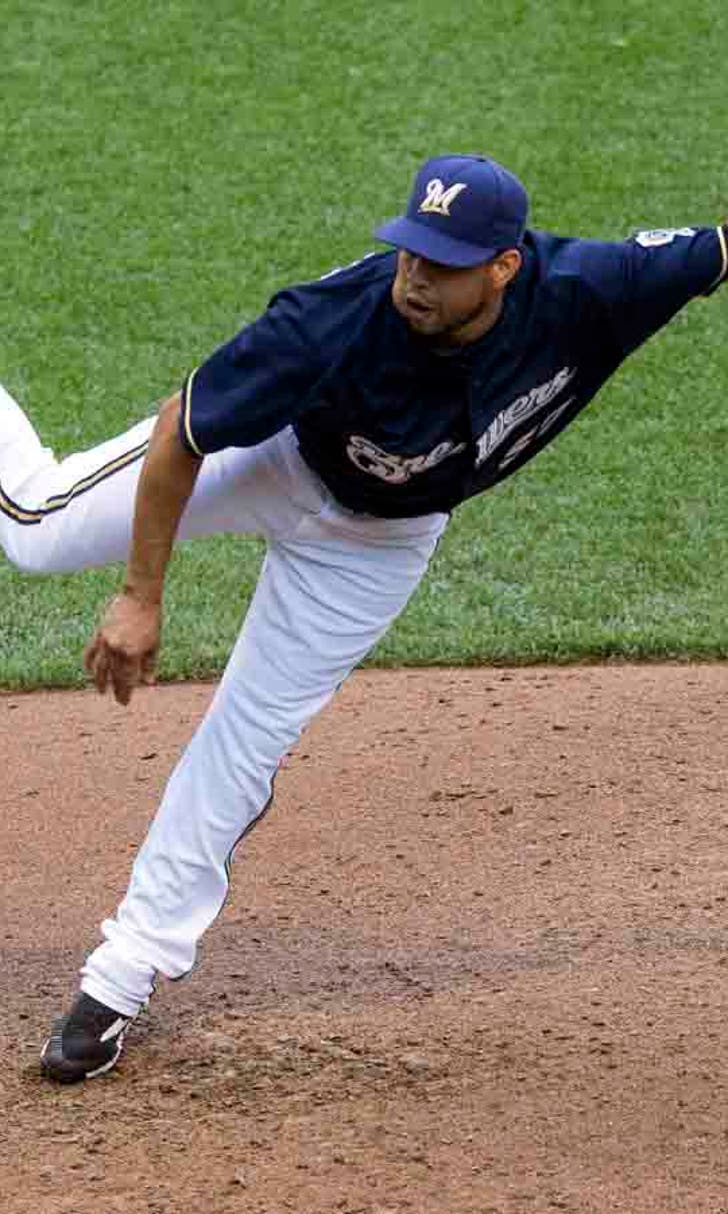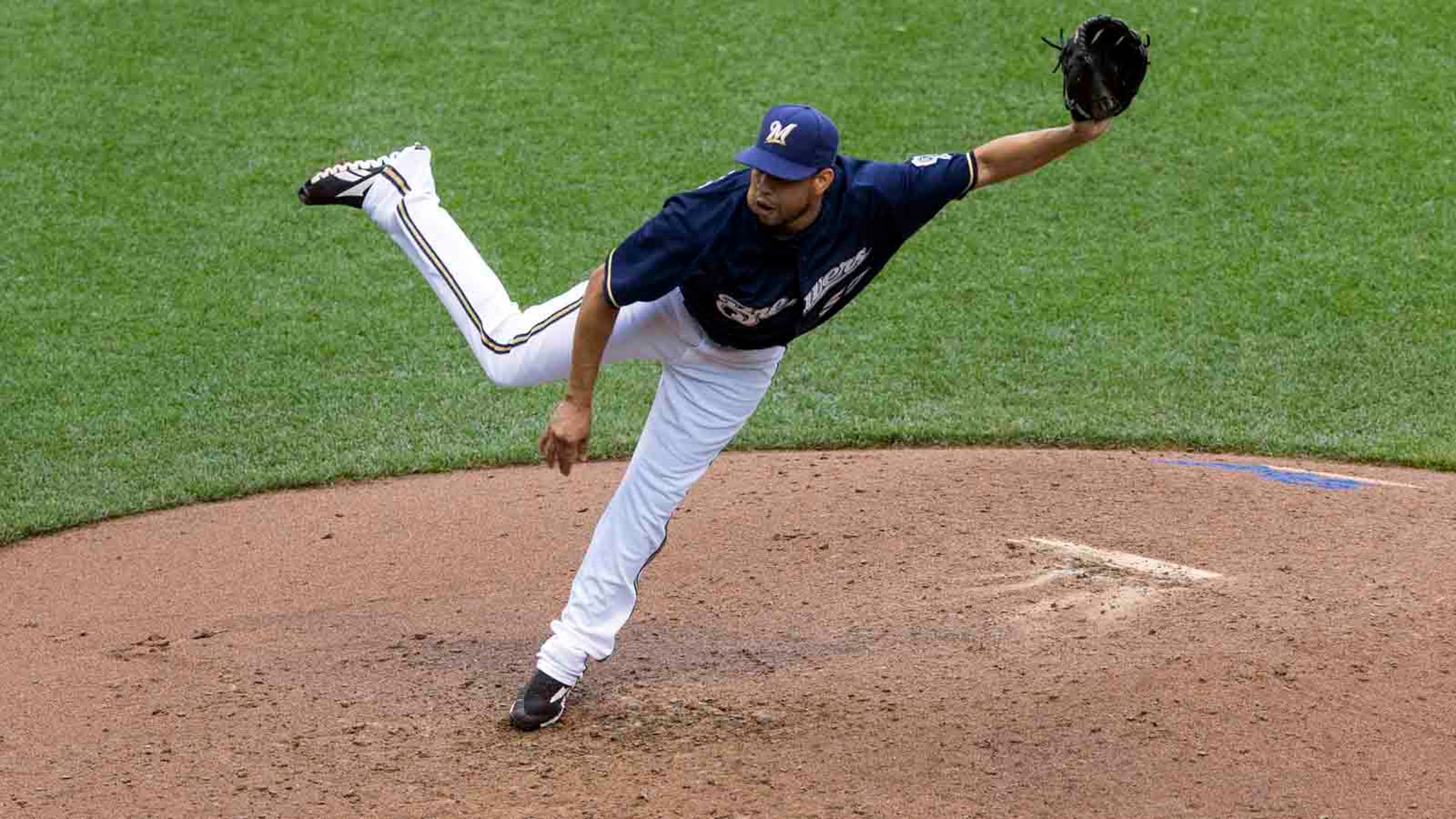 Brewers need up-and-down bullpen to return to early-season form
BY foxsports • August 15, 2014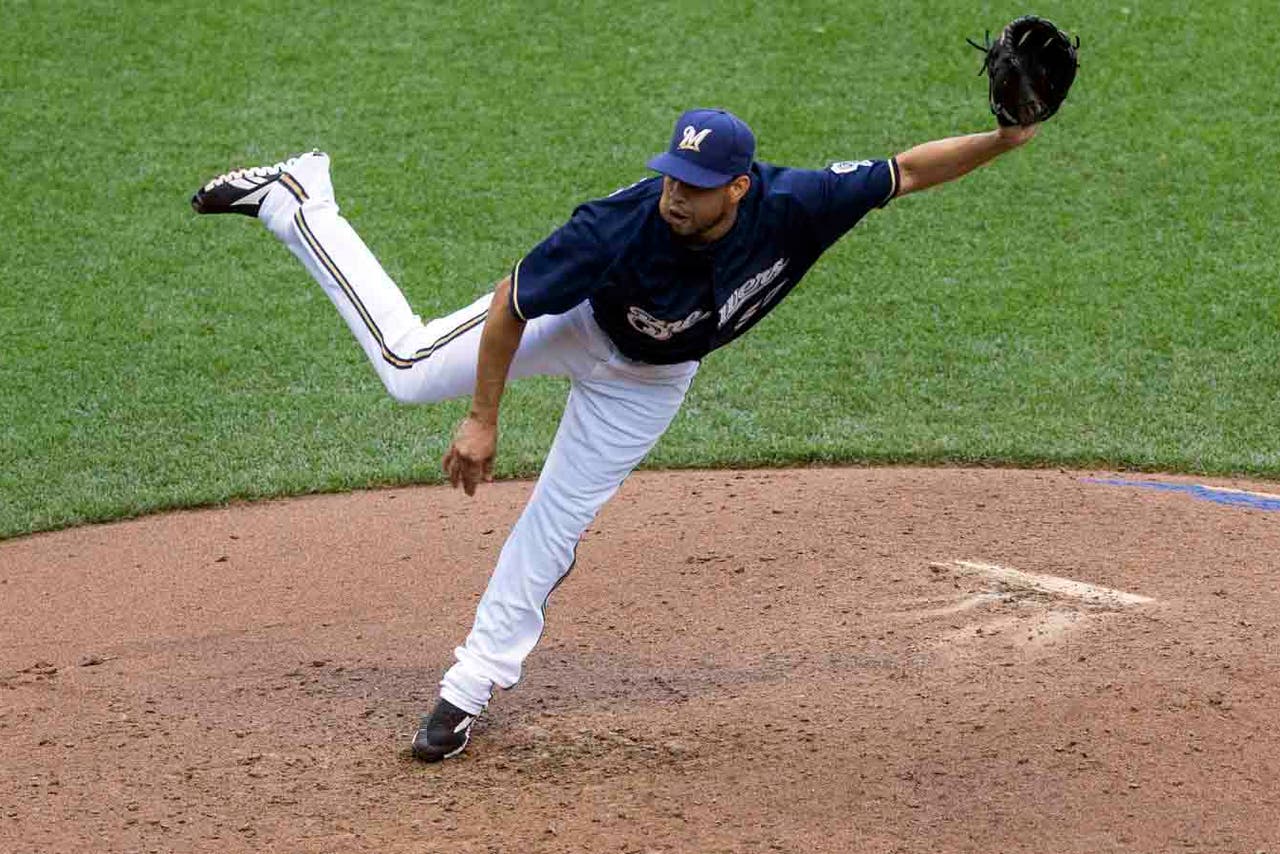 MILWAUKEE -- For most of the first three months of the season, the bullpen wasn't a worry for the Milwaukee Brewers. The relief corps was one of the strengths of the team, either shutting the door or buying the offense time on what seemed to be a nightly basis.
With the fragile nature of relief pitching, a rough patch was to be expected. Unfortunately for the Brewers, their entire bullpen struggled at the same time.
That led general manager Doug Melvin to pursue a right-handed reliever at the trade deadline, but he came up empty as none of the top available arms ended up being moved. There's still a chance a trade is made in August to bolster the bullpen, but if not, the Brewers are going to need their current relief group to return to early-season form in order to win the division.
"It's part of the game, definitely," Brewers closer Francisco Rodriguez said of the ups and downs of relief pitching. "One day this game can put you on top, the next day it can put you on the ground. You just have to be consistent and just take it day by day and have a short memory.
"I've been around long enough to know that. You have to just have a short memory and make adjustments as quick as possible. Just turn the page and go out there the next day and get the job done. That's the bottom line."
Milwaukee's bullpen played a major role in the club's 20-8 start to the season. The relievers went 8-2 with a 2.42 ERA in April, with a good chunk of the 24 earned runs allowed by the bullpen in the first month of the season coming when Rob Wooten and Wei-Chung Wang were tagged for nine earned runs in a loss in Pittsburgh.
Rodriguez converted all 13 of his save opportunities in April and did not allow a run in 16 innings, while Tyler Thornburg and Will Smith combined for a 0.67 ERA in 27 innings. Zach Duke emerged as a reliable middle innings option, while Jim Henderson contributed with 10 of his 13 appearances being scoreless.
"We were lights out," Brewers manager Ron Roenicke said of his bullpen early in the season. "When Tyler was pitching great and Henderson was in there, it was a lot easier. It is. Because everybody I was putting in there at the time was not just getting through the inning, but 1-2-3. Now it's changed."
It began to change in May, as Henderson had to go on the disabled list with a shoulder injury. He came into the season as Milwaukee's closer, but he likely won't pitch again this year.
Another blow came to the Brewers bullpen in early June when Thornburg was forced to the disabled list with an elbow injury. Thornburg, who had earned himself the seventh or eighth inning, was initially thought to be out only the minimum 15 days but also is unlikely to return this season.
With Duke, Rodriguez and Smith pitching well, the bullpen had a 3.67 ERA in June and again contributed to a strong month from the team. But because Roenicke had to rely on the same arms almost every night, the key members of Milwaukee's bullpen racked up a heavy workload.
Milwaukee's decision to hang on to Wang, a Rule 5 pick, factored into the heavy workload. Wang clearly wasn't ready to pitch at the major-league level and left Roenicke with essentially a six-man bullpen on most nights. Wang was only used when the Brewers were trailing by a wide margin, something that rarely occurred.
The results of the high rates of usage began to show in July, as Smith went 0-3 with a 14.54 ERA in July and Rodriguez had a 6.48 ERA for the month. The relief corps as a whole went 1-6 with a 4.48 ERA in July, including a 5.34 ERA during the stretch in which Milwaukee lost 11 of 12 games.
With most of his bullpen struggling to be consistent, Roenicke began to turn to multiple pitchers in the same inning based on matchups.
"Smith was so good earlier, I would just leave him in the inning," Roenicke said. "Duke, the same way. Hopefully those guys get back pitching where they were and then I don't have to have so many guys warming up and thinking about bringing guys in."
Not only have the Brewers been without their expected closer in Henderson, but Brandon Kintzler has not been the same pitcher as a year ago. Kintzler posted a 2.69 ERA in 71 appearances in 2013, but he has battled a shoulder injury and early struggles and has not been a reliable late-innings option.
San Diego's Joaquin Benoit, Boston's Koji Uehara and Arizona's Addison Reed were some of the right-handed relievers thought to be available on the trade market, but every bullpen arm dealt at the deadline was left-handed.
Smith, Duke and Tom Gorzelanny give Milwaukee three left-handers in the bullpen, but the right-handed options have not stepped up. While the Brewers are hoping to get Kintzler going, they have given the first crack at high-leverage opportunities for a right-handed reliever to Jeremy Jeffress.
"That's a spot where, the eighth inning, it's nice if you have a guy that you know every time you put him out there, he's good, and then the seventh you mix and match, or the sixth," Roenicke said. "You're piecing together with what their lineup calls for. But we're having to do that for basically when the starter's out of the game . . . we're trying to figure out what we're going to do the rest of the game.
"We need to get somebody going. We know that (Kintzler) has done the job really well. It's like, who else do you try? I still think he's got it in him; it's just he's got to believe that, he's got to show it, and then get that confidence and get on a roll."
Kintzler has thrown three strong outings in a row, while Smith hasn't allowed a run in seven August appearances. Command issues will continue to raise questions about Jeffress, but he has a 0.93 ERA in 9 2/3 innings with the Brewers.
If Smith can regain form and take care of the eighth inning, Roenicke can use a combination of Duke, Jeffress and Kintzler to get through the seventh with a lead.
"Even though we've had our ups and downs and bumps in the road, we've been able to bounce back the next day, which is really gratifying," Rodriguez said. "But in order to go where we need to go, we need to be more consistent than that."
Follow Andrew Gruman on Twitter
---