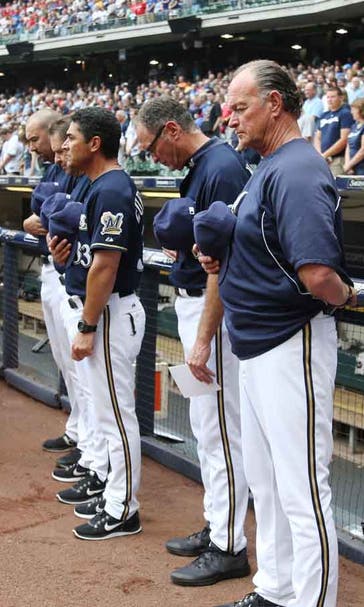 Brewers hope to stop skid with win before All-Star break
BY foxsports • July 12, 2014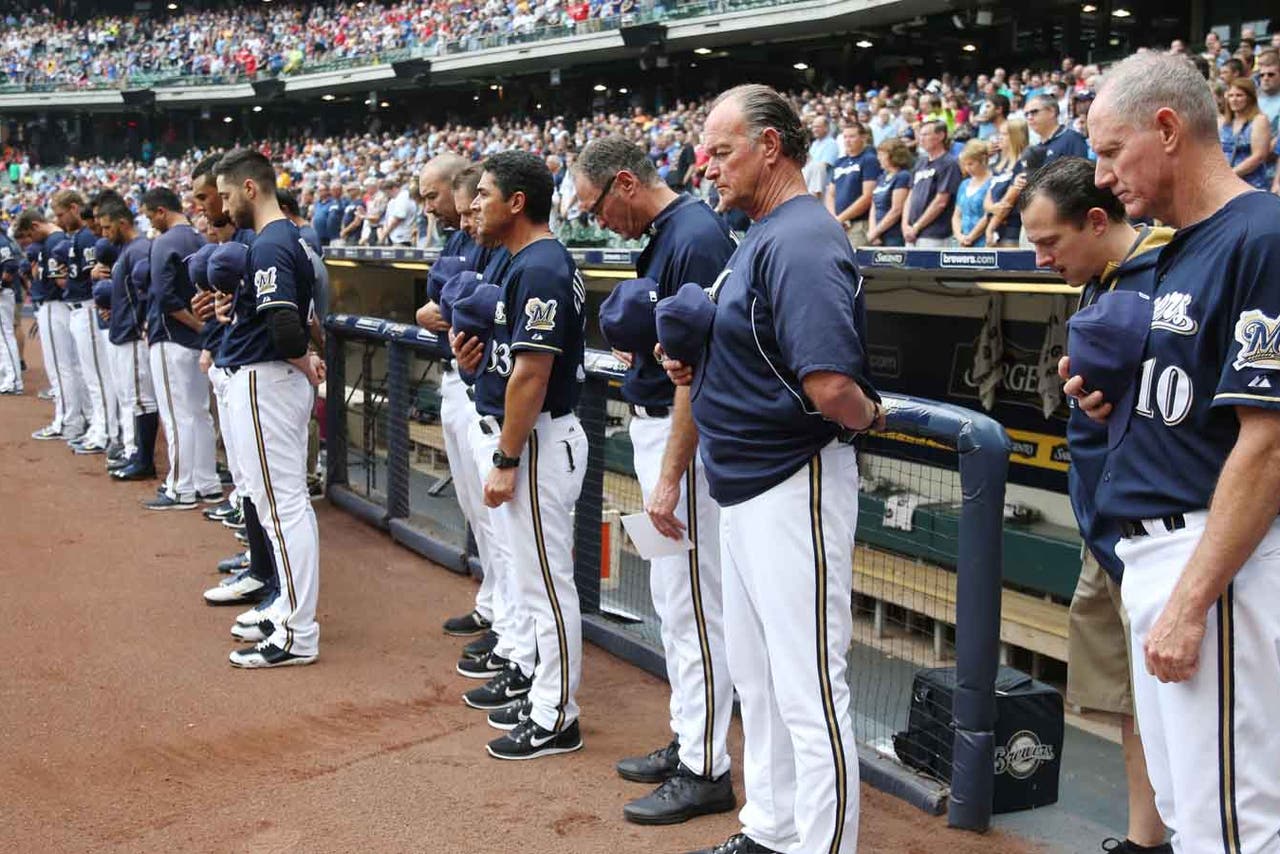 MILWAUKEE -- The odds were heavily stacked against the Milwaukee Brewers.
Playing with their minds and hearts thousands of miles away with a grieving teammate and facing one the best pitchers in baseball, Milwaukee's free fall continued with a 10-2 loss to the St. Louis Cardinals on Saturday in front of 40,198 at Miller Park.
Just hours after learning of the passing of shortstop Jean Segura's nine-month-old son, Janniel, the Brewers had to somehow take the field and try to snap out of their biggest funk of the season against the team trying to catch them.
"I think everybody certainly in that clubhouse was affected by what happened with Seggy," Brewers manager Ron Roenicke said. "And I don't want to make excuses for what we do out on the field. We know we still have a game to play, we know we still have a job to do. We didn't play well today."
A division lead that stood at 6 1/2 games just two weeks ago has been completely erased by a stretch of 11 losses in 12 games. Without a win Sunday, the Brewers will fall out of first place in the National League Central for the first time all season.
Starting in place of Marco Estrada, right-hander Jimmy Nelson struggled in his third big-league start. Milwaukee's top pitching prospect lasted just 4 1/3 innings, allowing six earned runs on eight hits and two walks.
The Cardinals took a 1-0 lead on a two-out RBI single by Jhonny Peralta in the first inning and then capitalized on a Scooter Gennett error when Tony Cruz singled in two more runs to make it 3-0.
"It's very frustrating," Nelson said. "That's all on me. Three things I didn't do: I didn't get ahead of hitters, I fell behind a lot of guys; I didn't execute my pitches, left too many balls up and when that happens, no matter what level you're at, you're going to get hit.
"We're all praying for Seggy and his family. We feel for him and are sad for him. We really wanted to win this one today and I'm disappointed I couldn't help with that."
The Brewers kicked the ball around on the infield and dropped a routine fly ball, as three errors led to three unearned runs for the Cardinals. A struggling offense ran into a buzzsaw in Wainwright, who entered with a 1.79 ERA and having not allowed a run in 14 2/3 innings.
It all added up to another futile performance, as Milwaukee simply did nothing right in one of its most lopsided losses of the season.
"It seems like we're not doing anything well," Brewers right fielder Ryan Braun said. "Offensively, we're not doing well. The couple of games we have swung the bat well we haven't pitched well. We haven't played great defense. All the things that led to us having the best record in the National League over the course of the first three months we haven't done well over the last couple of weeks.
"Every team goes through it. It's never any fun while you deal with it, but you just move forward, believe in the process, prepare every day and compete every day. Sometimes all it takes is just one game. Hopefully that game is tomorrow and we can all go into the break feeling better about where we are at."
The combination of the on-field struggles with the tragic events of Friday night leaves no team in baseball needing the All-Star break more than the Brewers. There's still one game left to be played Sunday, however.
Roenicke believes his team is capable of coming out and playing well in Sunday's series finale with the Cardinals.
"It's certainly not good," Roenicke said of his team's slide. "I'm hoping the guys come out tomorrow and we get off to a good start and play a good game. Then there's a lot of guys who need this break. Hopefully it's a good one tomorrow. We sure could use a good game."
While losing 11 of 12 games is undoubtedly a tough way to let a significant division lead evaporate in two weeks, the Brewers are still tied for first place and at worst will be one game back of the Cardinals at the break.
"I think it's always important to keep perspective," Braun said. "If anyone told us at the beginning of the year that we'd be tied for first place with one game left in the first half we'd be excited about that. I don't think anyone predicted us to be there, to be in this position. Overall, we are in a really good place.
"Obviously it is disappointing to play the way we have the last couple of weeks, but ultimately we are really in a good position still. We just have to get back to playing the way we did for the first three months of the season."
Roenicke didn't want to use the impact of Friday's tragedy as an excuse for the way the Brewers played Saturday, but it was clear there was something bigger hovering over the club.
"Some guys really can separate things that happen off the field. Some guys cannot," Roenicke said. "We have some guys that are pretty emotional, and I could see a little bit of a difference today. I know with me, I've got a job to do. I think last night was the difficult part. This morning, coming in, you tried to concentrate on what you needed to do instead of concentrating on what happened."
Follow Andrew Gruman on Twitter
---