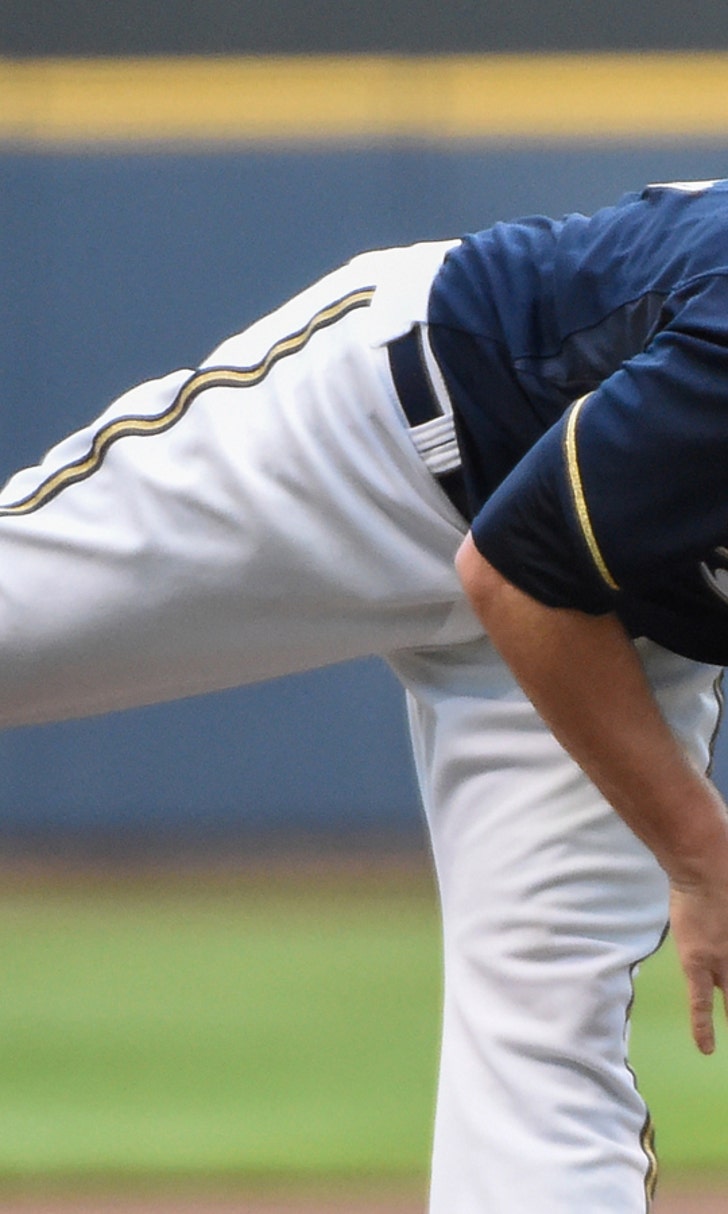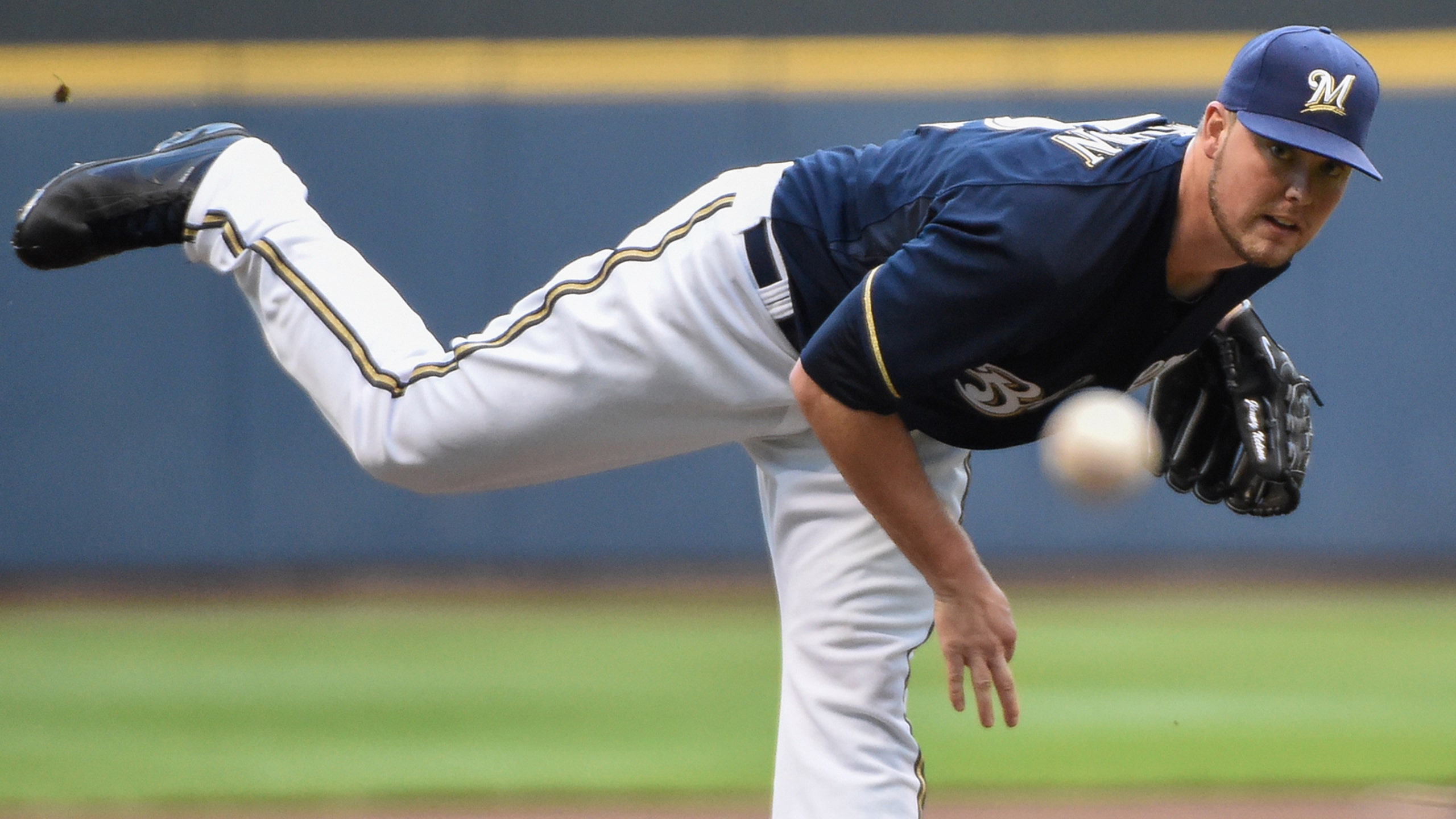 Brewers hold off Giants
BY foxsports • August 5, 2014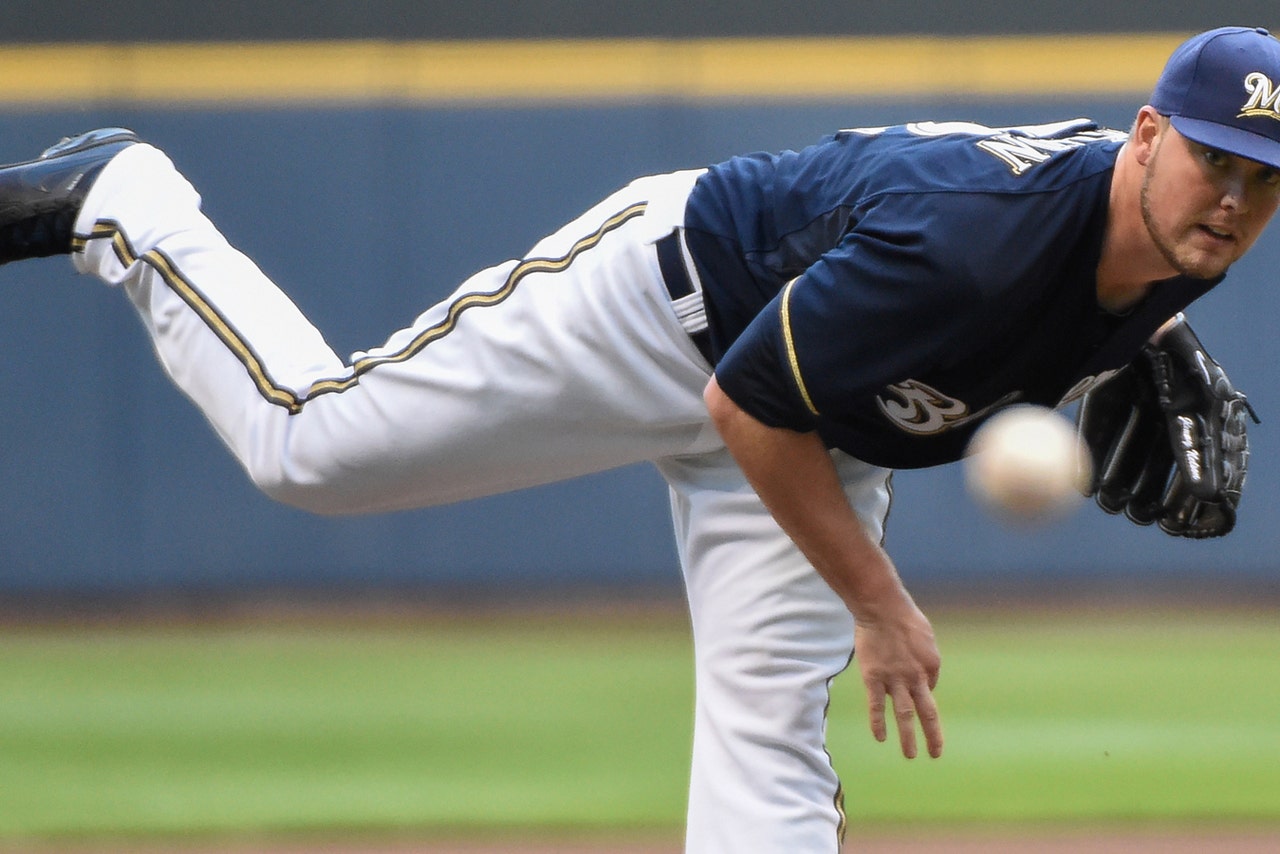 MILWAUKEE -- Brewers manager Ron Roenicke is a much bigger fan of video replay than his San Francisco counterpart Bruce Bochy - at least for one night.
Gerardo Parra snapped a tie with a home run in the seventh -- his first hit since been acquired by the Brewers -- and Milwaukee recorded the final out of its 4-3 victory Tuesday night against the San Francisco Giants when a replay review overturned a safe call at first base.
With two outs in the ninth, Brewers closer Frankie Rodriguez walked Hunter Pence. Joe Panik then bounced to second baseman Rickie Weeks, who was shielded on the play by Pence before making the throw to first. Brewers Roenicke challenged the safe call by first base umpire Hal Gibson, which was overturned after a review of about 3 minutes, 17 seconds.
"I thought he was definitely out but with replay, you can't see everything clearly, you don't make the call," Roenicke said. "They got the call right; he was out."
Bochy saw the same play, but obviously had a different opinion of the overturned call.
"I didn't think they were going to overturn it," Bochy said. "I just don't see how it got overturned. It was so close. You always hear the word `conclusive.' But they did, and that is the game."
The victory preserved the Brewers one-game lead in the NL Central Division over St. Louis, which rallied past Boston 3-2. Pittsburgh fell 2 1/2 games back after losing to Miami, 6-3.
Parra, acquired at the trade deadline from Arizona, homered with two outs off reliever Jean Machi (6-1). He also made a sensational sliding catch in the eighth inning in foul territory on Brandon Crawford's opposite-field slicing fly ball with runners on first and second for the second out.
"It was certainly important on both ends," Roenicke said. "The defense, we know, he's a gold-glover, what kind of arm he has. We know he has range out there. He's shown he has a good feel for where he is in the field."
Rookie Jimmy Nelson (2-2) allowed three runs on six hits in seven innings for Milwaukee. Rodriguez pitched the ninth for his 33rd save.
The Giants erased a 3-0 deficit on Pablo Sandoval's three-run homer off Nelson in the sixth.
"Pablo really delivered for us," Bochy said. "You'd like to win a game when you make a nice comeback like that. We are in August, they are not do-or-die games but they are really, really important."
Carlos Gomez staked the Brewers to a 2-0 lead in the third with his 16th home run off Tim Lincecum.
Gomez also drove in the Brewers third run in the fifth on a perfect squeeze bunt after Weeks advanced to third on a two-out wild pitch.
"That's an outstanding play," Roenicke said. "That's a guy looking at the game, at what needs to be done and knew that one run was more important than him maybe driving a ball into the gap.
"It was great timing and great execution."
---