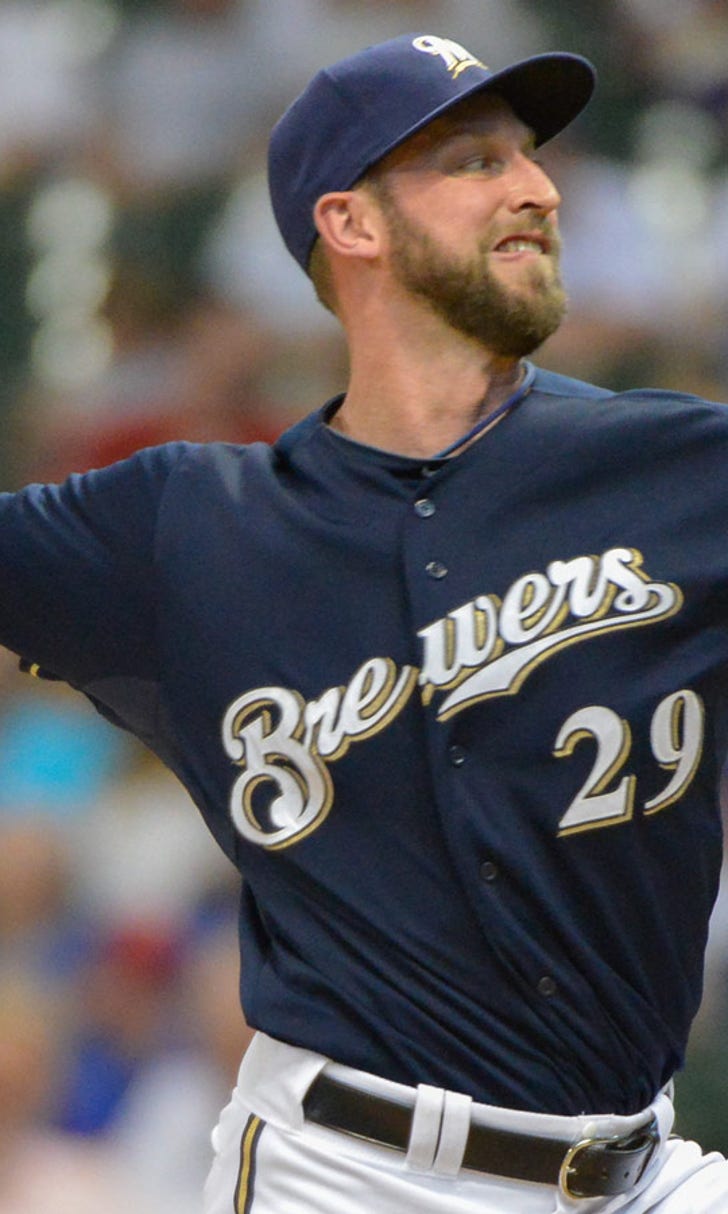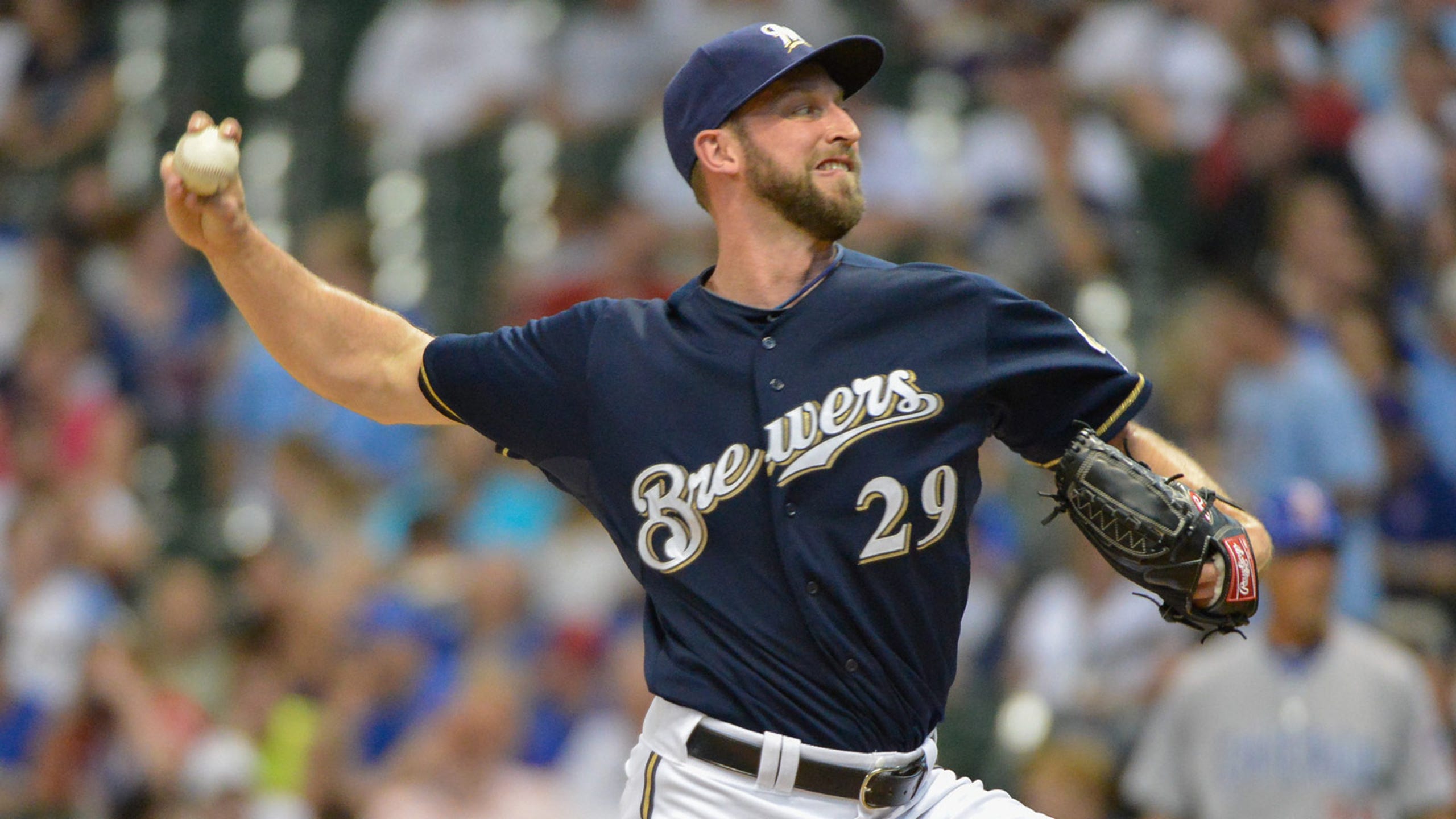 Brewers' Henderson embracing role as club's closer
BY foxsports • February 17, 2014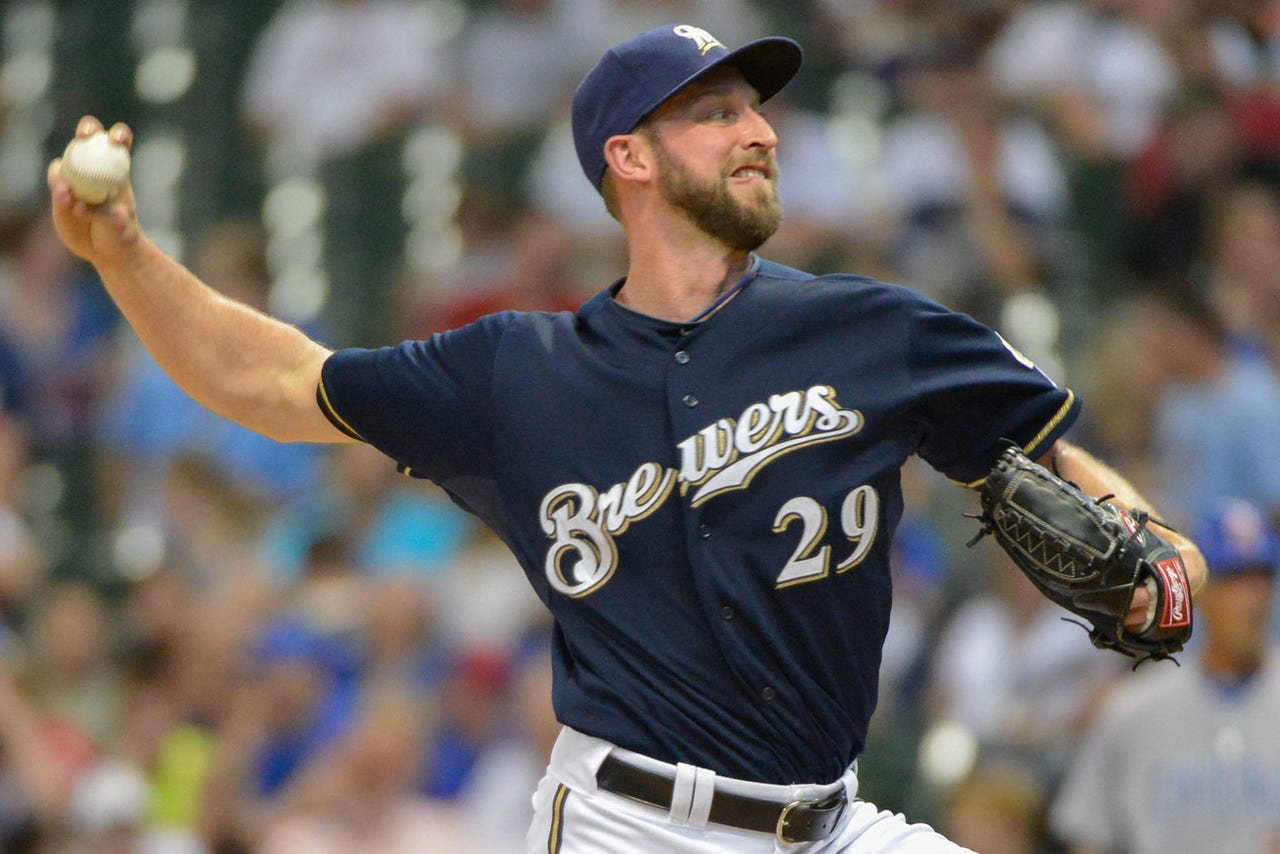 PHOENIX -- Jim Henderson came to spring training this year in a position he's never been in before. For the first time in his 12-year professional career, the first 10 of which were spent in the minor leagues, the 6-foot-5 right-hander enters camp as the closer for a major-league team.
Few would dispute it's a position the 31 year-old Canadian deserves. Replacing John Axford as the team's closer last July, Henderson notched 18 saves in 19 opportunities over the second half of the season, while holding opponents to a .194 average.
"He stepped in last year and did a great job," said pitcher Kyle Lohse of Henderson's work as a closer. "He's a stable, consistent guy that you can really trust at the end of the game."
"What I like is that he still comes into camp with the idea that he needs to make our team," Roenicke said, with an admiring chuckle. "It's been a long road for him to get to the major leagues and to have the success he's had and he doesn't want to lose that. And in this game, it can be gone in an instant."
One specific area Henderson is working to improve this year is in his work against left-handed batters. While lefties hit only .238 against him last season, that was 73 points higher than righties hit. Lefties also hit for more power, slugging at a .448 clip versus the .234 slugging percentage posted by right-handed hitters.
"I'd definitely like to improve against lefties. They got to me a little bit last year, so we're going to mess around with some stuff this spring. It could be a new pitch or it could be defining my slider. I had a good slider early last year. We just need to decide if that slider is going to be my slurvy one or the hard slider that's in on the lefties."
Roenicke also sees an opportunity for Henderson to improve his breaking ball.
"He's got good deception and he can get by with just a fastball, but it's going to make it easier on him if he can put some guys away with a breaking ball. We at times saw a good slider and Rick Kranitz told me already that in his bullpens, the slider is better. We'll continue to make sure that's a good pitch for him that he can use to get strikes or put people away with."
But, if at some point in 2014 Henderson does hit a rough patch, he believes he's better prepared than ever to deal with it, learn from it and move on.
"More than anything, what I learned last season is that if I do fail, it's going to cost us the game most of the time. And I did fail in a few outings there last year. But, when you do fail, you have to deal with it mentally right then and then get up the next day and be ready to go out there and save a game."
It's the kind of resilience you'd expect from a 26th-round draft pick who took ten years to reach the major leagues and why the first thing Roenicke said of his closer this spring was: "I wouldn't change a thing."
---