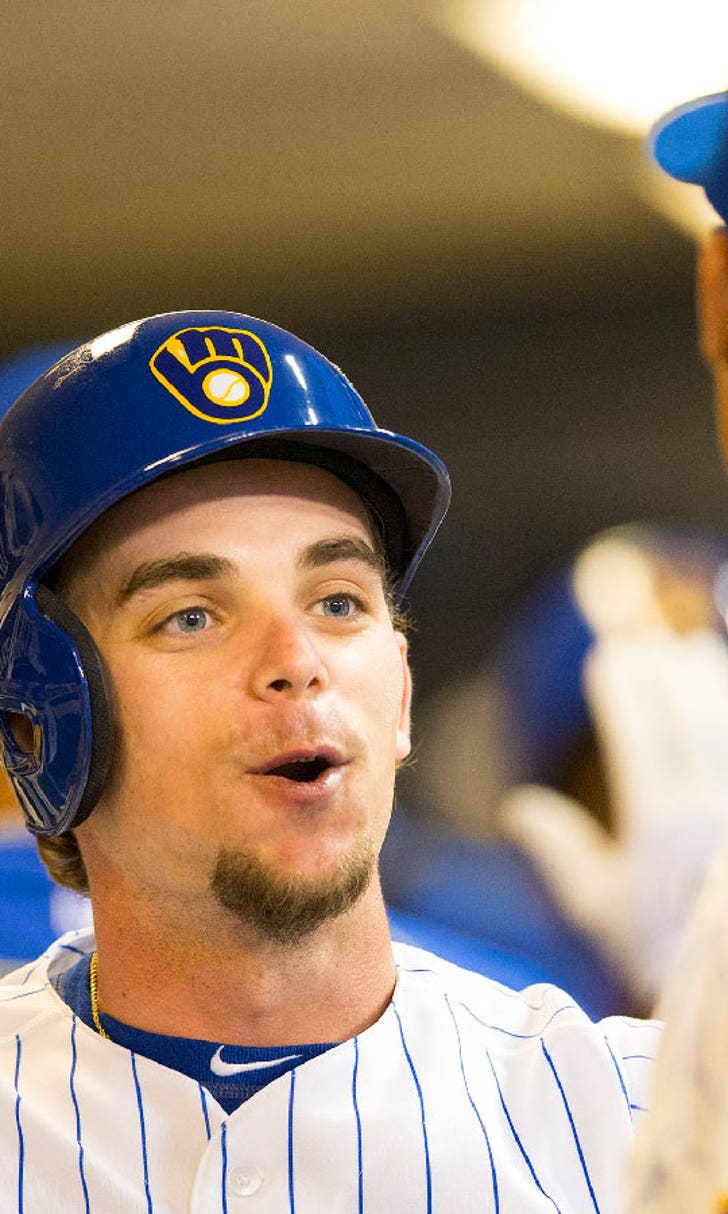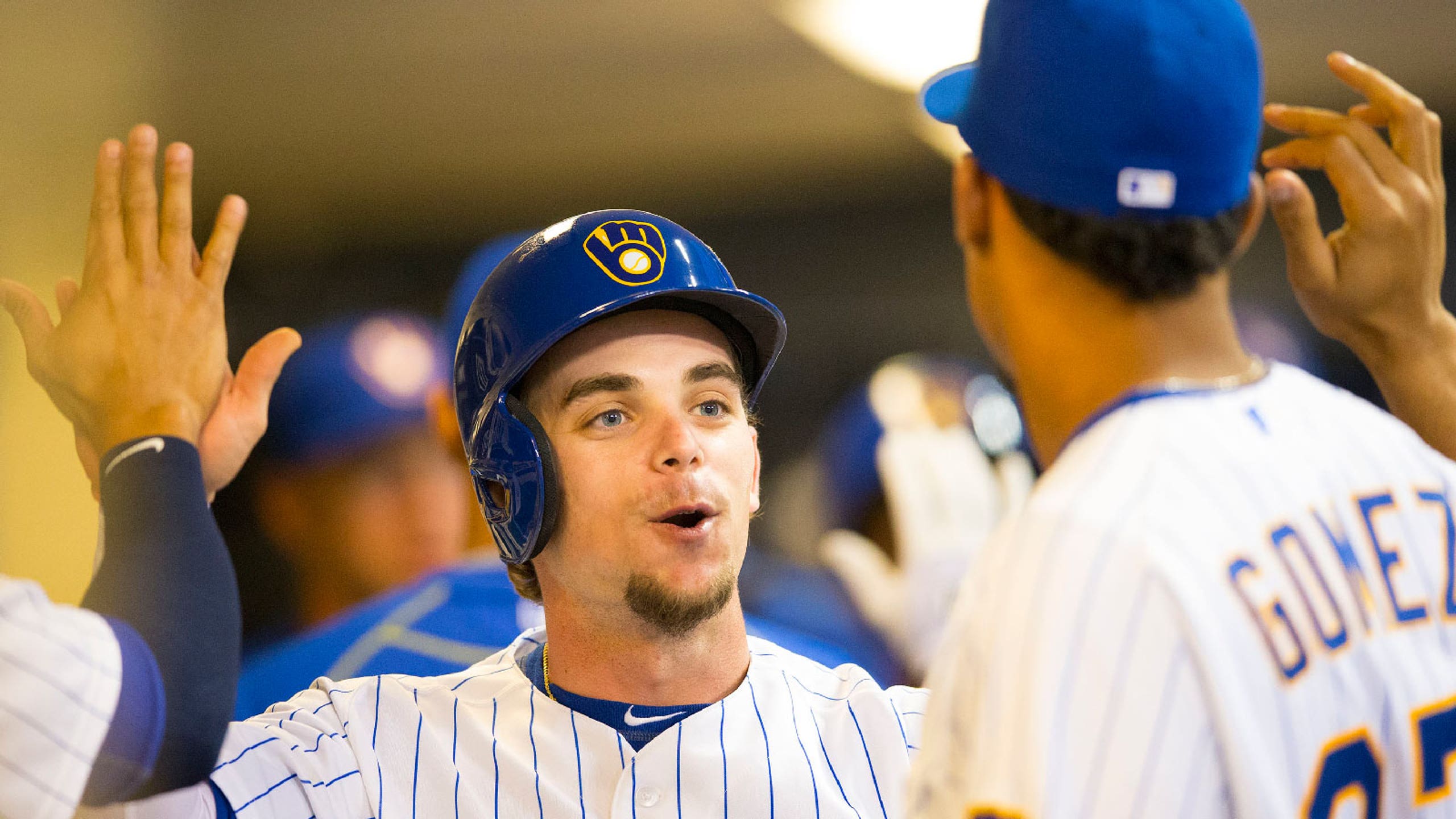 Brewers get best of Wisconsin native Zimmermann, continue solid stretch
BY foxsports • June 13, 2015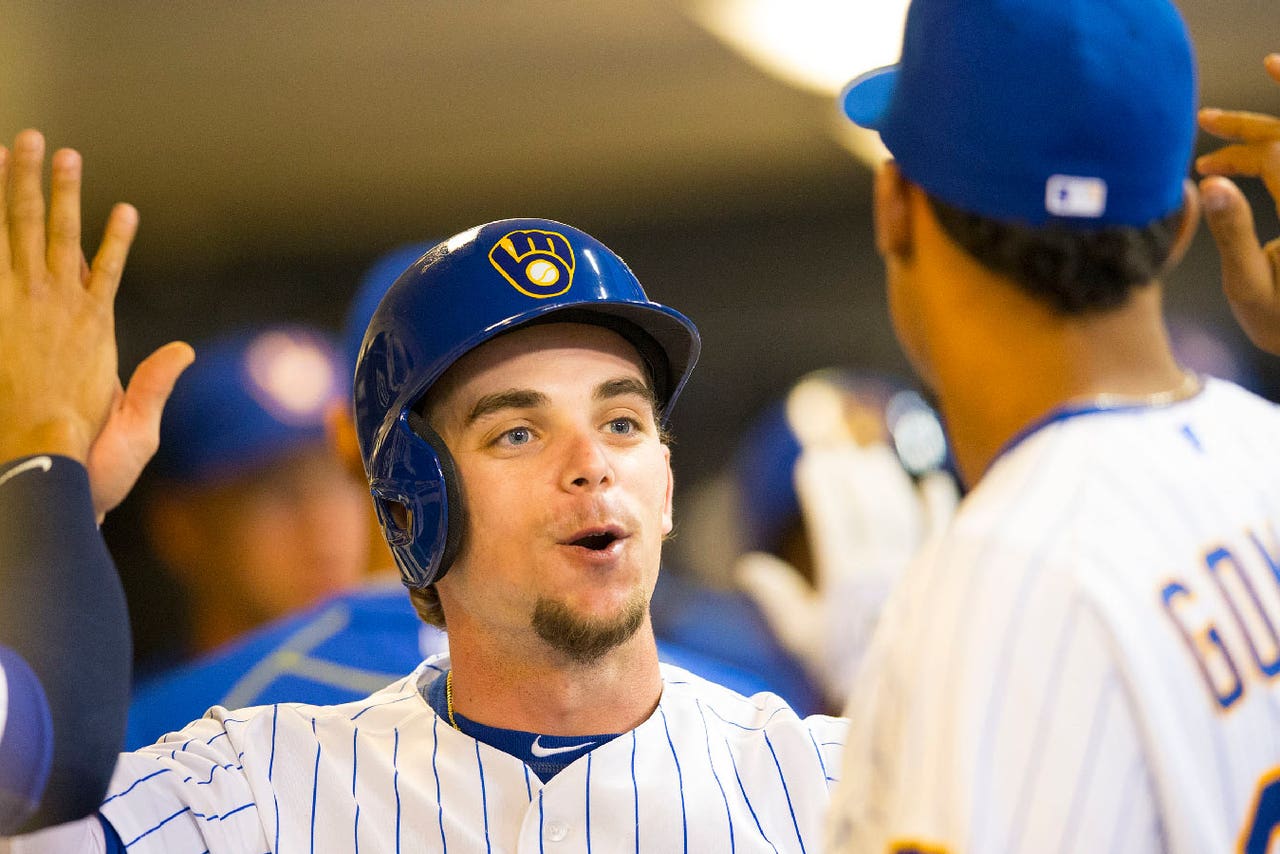 MILWAUKEE -- Jordan Zimmermann has enjoyed a great deal of success against the team he grew up supporting.
But Friday, the Milwaukee Brewers finally made it an unpleasant homecoming for the former University of Wisconsin-Stevens Point star.
Zimmermann lasted just 3 1/3 innings Friday, as the Brewers got to the All-Star right-hander for six earned runs on nine hits on their way to an 8-4 victory over the Washington Nationals at Miller Park.
"I think he just wasn't sharp and we took advantage of it," Brewers manager Craig Counsell said. "Simple things. I thought Shane Peterson's at-bat in the first inning, it got him up to (31) pitches in the first inning and he was up to 50 in the second inning. A little thing like that, in addition to the base runners, we made him work every pitch he threw in every inning."
Aramis Ramirez led the offensive attack for Milwaukee, doubling in his first three-at bats to finish 3 for 4 with five RBI. The veteran third baseman doubled home Ryan Braun and Adam Lind with two outs in the first to put the Brewers up 2-0. He added a two-out double to score Braun from first in the third and another with the bases loaded in the fourth off reliever Tyler Moore, scoring Jonathan Lucroy and Gerardo Parra to make it 7-2 Brewers.
Ramirez, who exited the clubhouse before reporters were let in, entered Friday hitting just .211 with seven home runs and 19 RBI.
"I think he started to swing the bat better at the end of the Minnesota series," Counsell said. "He had a real nice game in Pittsburgh and (Friday) was a great night. He's had some success against Zimmermann in the past. We got men on base in front of him (Friday) and big hits, just good at-bats. He's still that presence in the lineup. He really is."
"You need nights like tonight where he kind of just drives the bus offensively and just cleans everything up. He did it tonight, that's for sure."
Whether or not the Brewers can move Ramirez at the trade deadline depends on how he hits. He has looked like a shell of his former productive self for most of the year.
If Ramirez heats up, he could become of interest to teams seeking a veteran bat at the trade deadline. He is in the final year of his contract and is set to retire following the 2015 season.
"He's a competitor," Lind said of Ramirez. "He wants to compete and help his team win games. He doesn't play the game to just go through the motions. I think any time it is (your) last year you want to go out, maybe not on top, but a productive ballplayer."
Zimmermann came into Friday's start 4-0 with a 2.35 ERA (eight earned runs over 30 2/3 innings) in five career starts against the Brewers. The Auburndale, Wis. native had allowed just three earned runs in 18 innings in his home state at Miller Park.
It was clear the right-hander didn't have it from the get-go, as it took him 31 pitches to get through the first inning.
The Brewers put together quality at-bats up and down the lineup against Zimmermann, raising his pitch count to 50 after two innings and 76 after three.
With Milwaukee up 3-2, Jean Segura and Scooter Gennett hit consecutive singles to start the fourth and scored on a two-run single by Jonathan Lucroy. That ended Zimmermann's night after just 3 1/3 innings, his shortest outing since July 11, 2014.
"We just had good at-bats," Lind said. "The old recipe for good baseball is clutch hitting. When you get three doubles from Aramis with runners on base that usually gives you a good chance to win."
Ramirez's third double of the game gave the Brewers a 7-2 lead after four innings. Lind extended the advantage to six runs with an RBI single in the sixth, which was plenty for Mike Fiers and two relievers.
Milwaukee matched a season high with 16 hits, including six doubles. Every starting position player had a hit, with Parra, Lind and Ramirez each collecting three.
The Brewers have now won six of their last eight games and eight of their last 12. That includes Milwaukee taking the first two games of its last three series, which have come against winning teams in Minnesota, Pittsburgh and Washington.
While they are still 14 games below .500 at 24-38, the Brewers are certainly playing better baseball of late.
"You have to put some wins together to start believing," Counsell said. "More than anything it's the way you're playing, I think. It starts with the pitching. The pitching has been doing its job and that makes the biggest difference."
Follow Andrew Gruman on Twitter
---