Brewers crush Rangers split squad, 12-2
BY foxsports • March 21, 2015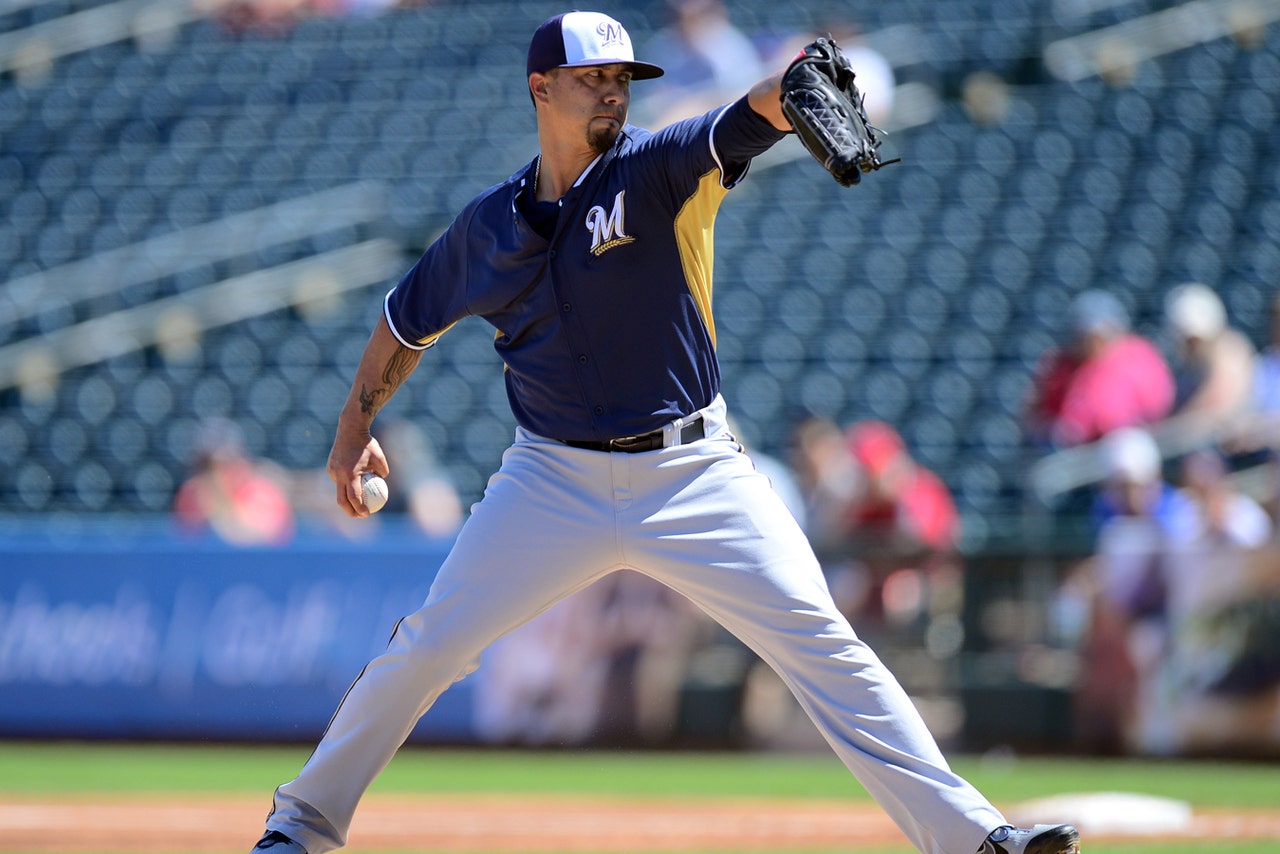 SURPRISE, Ariz. -- Kyle Lohse yielded one run in five innings, Luis Sardinas went 4 for 4 with two RBI and the Brewers crushed a Texas Rangers split squad 12-2 Saturday.
Lohse, who has been named Milwaukee's opening day starter, retired nine in a row during one stretch and struck out five, throwing 51 strikes in 75 pitches.
"It's good to have an outing like that and get good results," Lohse said. "It might not have looked much like it, but I wasn't as sharp, but I'd come back and make some good pitches. That's what we do. I felt as good in the last inning as I did in the first."
Sardinas, whom the Rangers traded to the Brewers in January, entered the game with three hits and no RBI. Sardinas drove in a pair of runs with a second-inning single and raised his average to .241.
Rangers starter Colby Lewis allowed three runs on eight hits in five innings, working out of a bases-loaded, one-out mess in the fourth.
"It felt like I had to grind," Lewis said. "My stuff was actually pretty decent. I felt like I checked in for work. I worked myself out of some jams. After the first couple of innings, I felt like I was able to keep the ball down a little bit better and my control kind of set in and I was able to put up some zeroes in some tough spots."
The Brewers scored six runs in the sixth off Jamey Wright, who failed to retire any of the seven hitters he faced and gave up five hits and two walks.
Lohse said he would have two more March starts before the April 6 opener. "The finish line, you kind of see it," Lohse said. "It's still not close enough to start packing up yet."
Francisco Rodriguez, who re-signed with Milwaukee on March 14, will make his first Cactus League appearance Sunday against the White Sox.
---