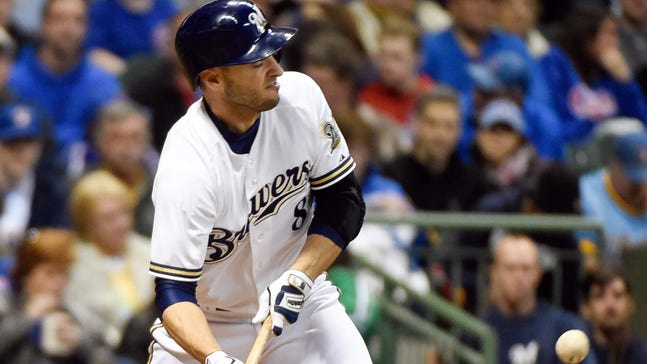 Brewers' Braun headed to DL
Published
May. 3, 2014 1:00 p.m. EDT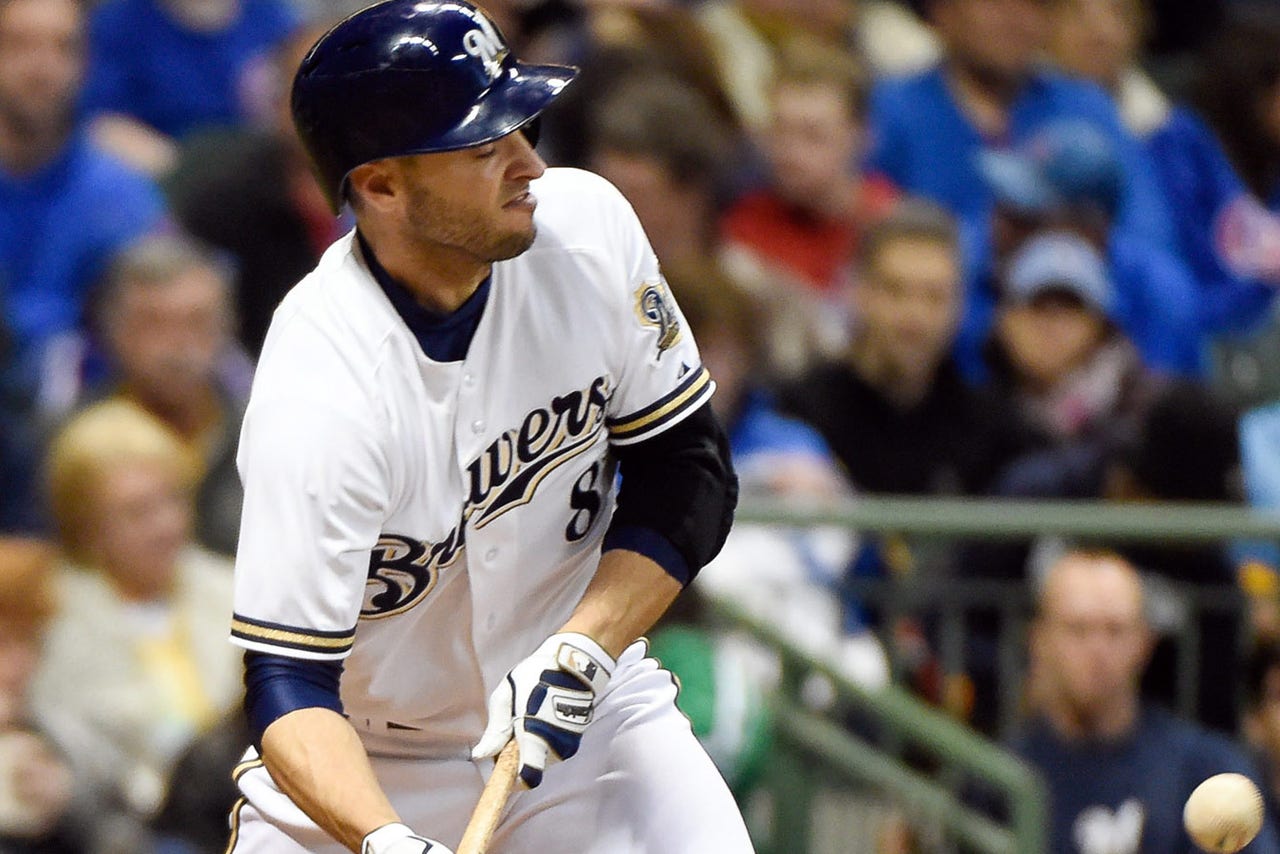 Still unable to play after sitting out for nearly a week, Brewers left fielder Ryan Braun has been placed on the 15-day disabled list with a right oblique strain.
Braun hasn't played in nearly a week, meaning his stint on the disabled list is retroactive to April 27. He's eligible to return on May 12, an off day for the Brewers. Braun will miss the remaining two games in Cincinnati and series against the Arizona Diamondbacks and New York Yankees at Miller Park.
A decision on Braun had to be made Saturday with outfielder Logan Schafer eligible to return. The Brewers reinstated Schafer from the disabled list, as the versatile outfielder will team with Caleb Gindl to cover right field while Braun is out.
The oblique injury first popped up for Braun early last week, but he felt it worsen on a throw in from the outfield on April 26 against the Chicago Cubs. Braun came out of the game prior to the ninth inning and hasn't played since.
Braun's unavailability and injuries to Jean Segura and Aramis Ramirez left the Brewers shorthanded for most of the St. Louis series earlier in the week. Segura and Ramirez have returned, but the veteran third baseman is in an 0-for-28 slump at the plate.
Hitting .318 with six home runs and 18 RBI this season, Braun has been a force in the middle of Milwaukee's lineup despite battling a nagging thumb injury. This is just the second trip to the disabled list of Braun's career, as he missed 21 games with a right thumb contusion in 2013.
Schafer has been out since straining his right hamstring while stretching in the on-deck circle on April 16. He played five games this week on a rehab assignment with Single-A Brevard County and Triple-A Nashville, hitting .133 with two RBI.
The 27-year-old is hitting .214 with four doubles and six RBI in 28 at-bats with the Brewers this season.
Follow Andrew Gruman on Twitter
---