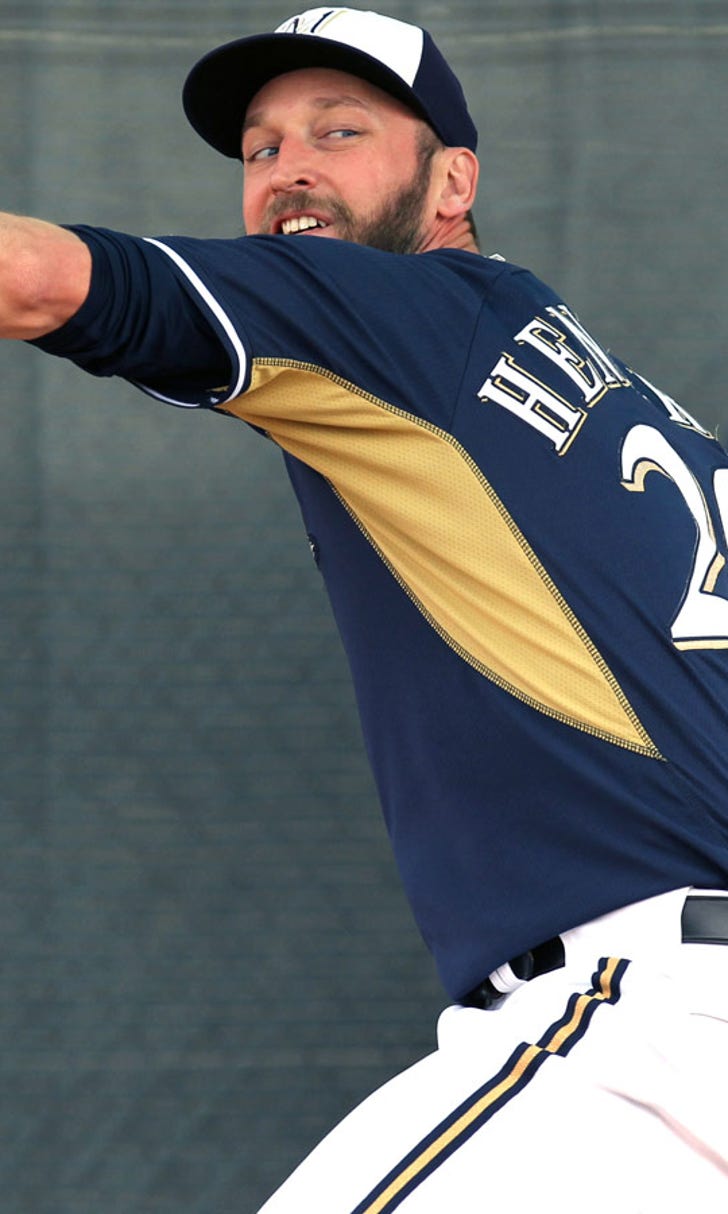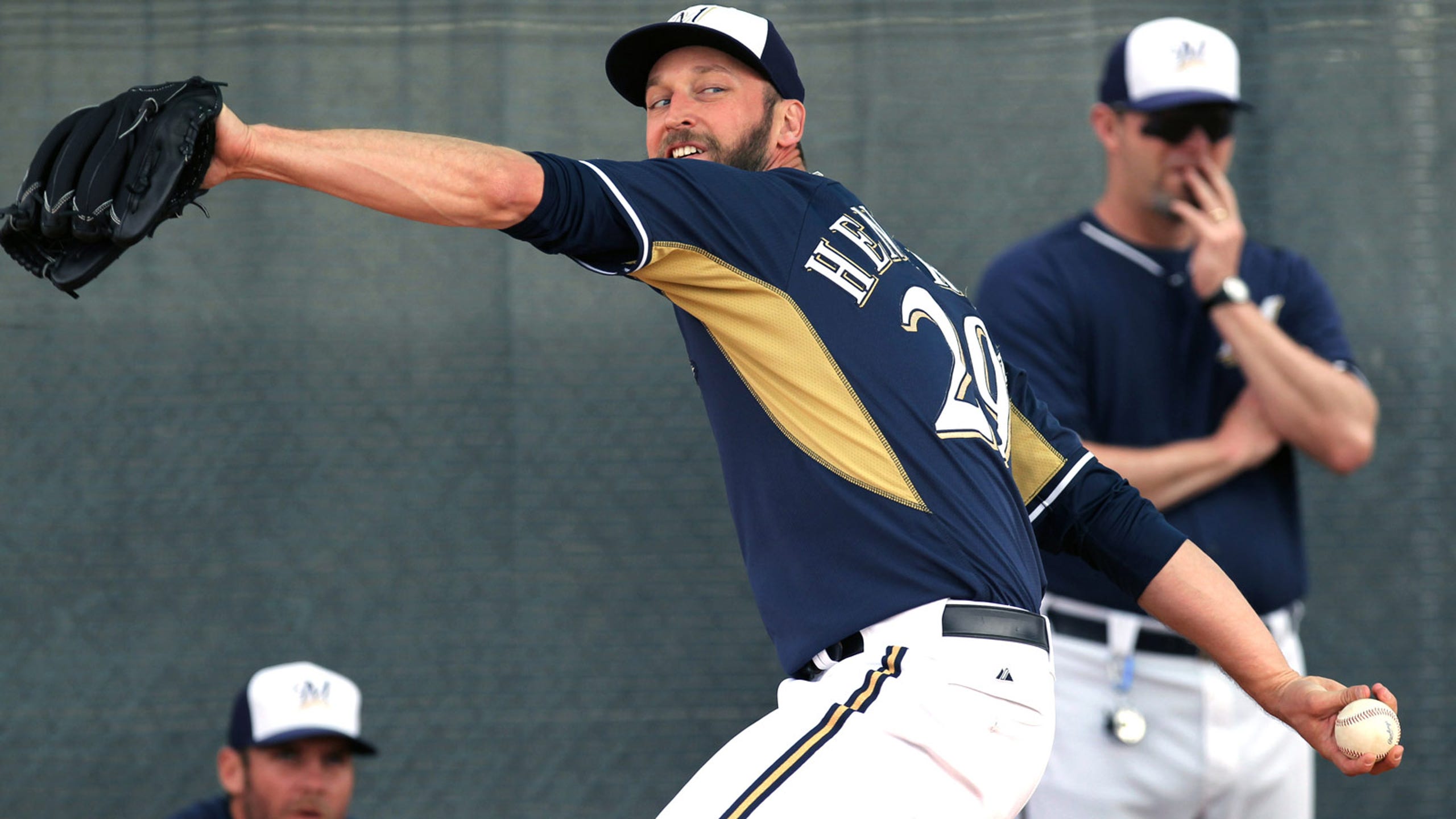 Brewers 2014 positional preview: Relief pitching
BY foxsports • March 19, 2014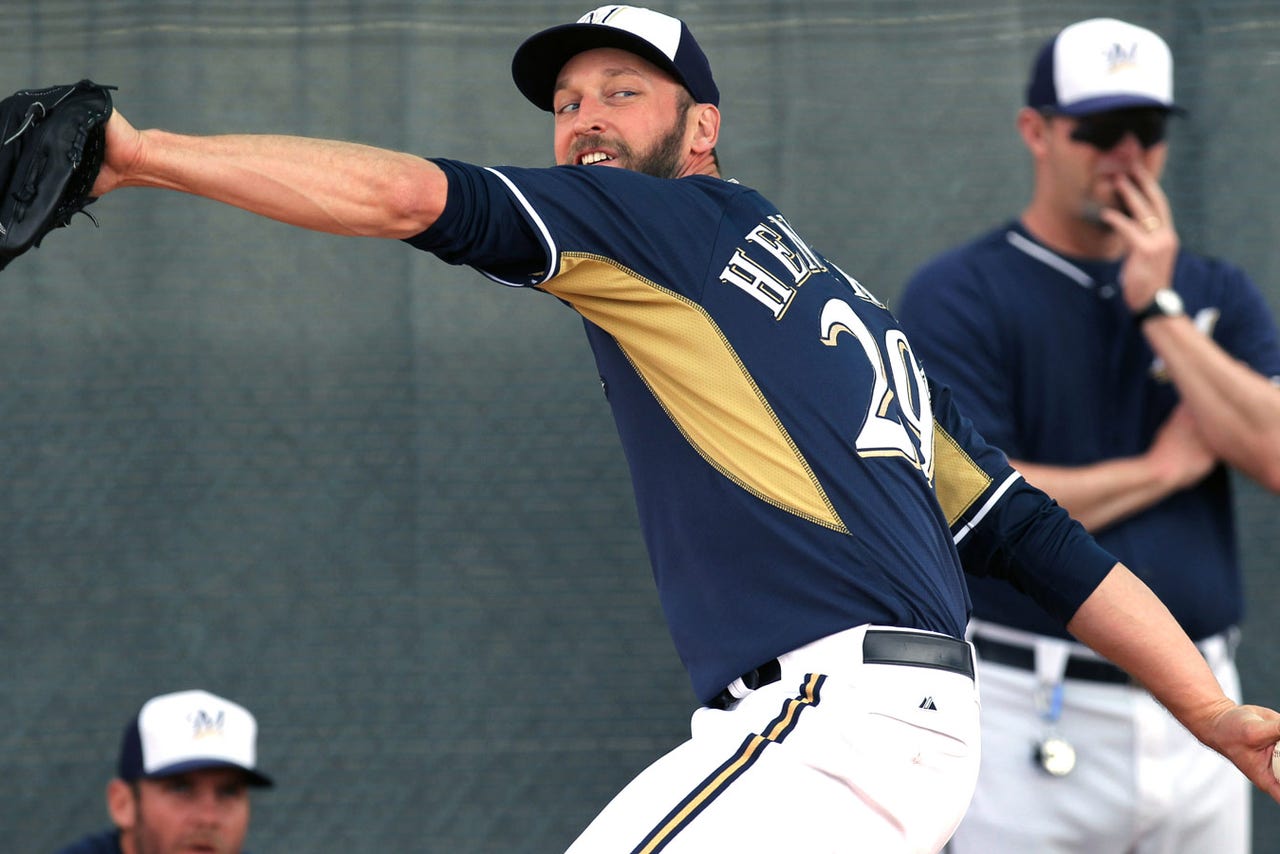 This is the second part in a nine-part series previewing the Milwaukee Brewers by position heading into Opening Day on March 31.
BULLPEN LOCKS
RHP Jim Henderson (5-5, 2.70 ERA, 28 saves in 61 games in 2013)
RHP Brandon Kintzler (3-3, 2.69 ERA in 71 games)
RHP Francisco Rodriguez (3-2, 2.70 ERA, 10 saves in 48 games with the Brewers and Orioles)
LHP Will Smith (2-1, 3.24 ERA in 19 games with Kansas City)
LHP Tom Gorzelanny (3-6, 3.90 ERA in 43 games and 10 starts) -- Note: Will begin season on disabled list
STILL COMPETING FOR THREE SPOTS
LHP Wei-Chung Wang (1-3, 3.23 ERA in 12 games and 11 starts for Pittsburgh's rookie ball team)
RHP Alfredo Figaro (3-3, 4.14 ERA, one save in 33 games and five starts)
RHP Tyler Thornburg (3-1, 2.03 ERA in 18 games and seven starts)
RHP Rob Wooten (3-1, 3.90 ERA in 27 games)
LHP Zach Duke (1-2, 6.03 ERA in 26 games and one start with the Nationals and Reds)
2013 IN REVIEW
What a difference a year made for the Brewers, as Milwaukee turned the worst bullpen in baseball into one of the best. After having both the highest ERA (4.66) and the most blown saves (29) in the majors in 2012, the Brewers' relief corps had the fifth-best ERA in baseball a year ago at 3.19. It was a miraculous turnaround despite the team having to use three different closers and eventually trading away two of them.
Henderson emerged as Milwaukee's closer, as he had 28 saves and blew just one save in the ninth inning in 2013. He got the job done despite throwing a fastball over 75 percent of the time. Opponents hit just .200 against the big right-hander, as he struck out 75 batters in 60 innings. Henderson set a new club record by converting saves in 12 consecutive appearances in July and August. 
Just as Henderson stepped up, Kintzler broke out to cover the eighth inning. Finally healthy for a full season, Kintzler made 71 appearances with a 2.69 ERA for the Brewers. He allowed just two home runs all season and was equally effective against right-handers as he was against left-handers. 
John Axford started the season as the closer but didn't save a game for the Brewers. He allowed nine runs in his first 3 1/3 innings before being removed from the closer's role. Axford then tossed 23 straight scoreless outings and didn't allow an earned run in June. The rollercoaster continued when his ERA in July and August was 5.31. Milwaukee eventually traded Axford to St. Louis in late August for reliever Michael Blazek.
The third pitcher to hold the title of closer last season was Rodriguez. Signed in April to a minor-league deal, the veteran was called up on May 15. He proved Milwaukee's gamble to be wise, posting a 1.09 ERA and 10 saves with the Brewers before being traded to Baltimore for third-base prospect Nicky Delmonico on July 23.
Left-hander Michael Gonzalez appeared in a team-high 75 games but struggled to a 4.68 ERA. Burke Badenhop, traded this offseason to Boston, had success in mostly low-leverage situations. The Brewers saw glimpses of a late-inning reliever in Figaro, but he must improve his offspeed stuff to develop.
Gorzelanny didn't pitch well as a starting pitcher but thrived as a versatile reliever. The left-hander had a 2.70 ERA in 33 games out of the bullpen. He'll return to that role when fully recovered from offseason shoulder surgery.   
2014 OUTLOOK
Despite bringing Rodriguez back on a one-year deal, Henderson enters the season as the closer. Milwaukee is going to need the 31-year-old to duplicate the success he had last year. Henderson has attempted to add a changeup to his fastball-slider repertoire this spring training.
In the fragile world relievers face, Henderson and Kintzler will have to prove themselves again. Because the bullpen is the most unpredictable area of a team, the Brewers opted to add an experienced closer in Rodriguez. He'll begin the year pitching in the seventh or eighth inning but could step in if Henderson falters.
Acquired in the Norichika Aoki trade, left-hander Will Smith has allowed just one run in 9 1/3 innings this spring. The Brewers love the 24-year-old's power arm and expect him to play a key role in the bullpen this season. Smith will eventually team with Gorzelanny to give manager Ron Roenicke two left-handers that can pitch in a variety of roles and go multiple innings at once.
After Smith, Milwaukee has six pitchers competing for the final three spots in the bullpen. Rule 5 pick Wei-Chung Wang has not pitched above rookie ball, but the combination of potential and spring performance has a one-time roster long shot a serious threat to make the team. The Brewers would have to offer Wang back to Pittsburgh or work out a trade with the Pirates if he doesn't make the 25-man roster. Because the two teams are division rivals, Pittsburgh probably would just take the 21-year-old back if the Brewers don't keep him.
The potential of Figaro might give him an edge over Wooten and the veteran Duke, while the Brewers face a decision as to whether Thornburg can help them in the bullpen or if he would be better off starting in Triple-A.
KEY TO SUCCESS
Because of the unpredictability, it is nearly impossible to predict how successful a bullpen will be. The Brewers desperately need Henderson and Kintzler to pitch well at the back end. It's hard to compete for the playoffs if there are question marks in the eighth and ninth innings.
THEY SAID IT
"With the years they had, I don't want them to do anything different. They realize it's a short window (for relievers ), it really is. That window can end in a hurry, too. So they have to do the right things." -- Ron Roenicke on Henderson and Kintzler
"The back end of the bullpen looks good with K-Rod, Kintzler and myself. Hopefully we get a lot of work in this year. Last year it was the middle relief guys. They did a fantastic job. Those guys will be back, so hopefully we get more work in the back end." -- Henderson
Follow Andrew Gruman on Twitter
---